Hey Friends,
I have a guest post to share today. Do you remember my funny interview article about Khabees Orat fictional character? Today again I come up with a similar article. nI hope you will enjoy reading this too. Are you a fan of Comics By Saeeda? She is too good in making funny & desi illustrations about our everyday desi lifestyle. Today She is my guest on Creative Khadija Blog. Let's welcome her & read about life of a desi family via her funny illustrations!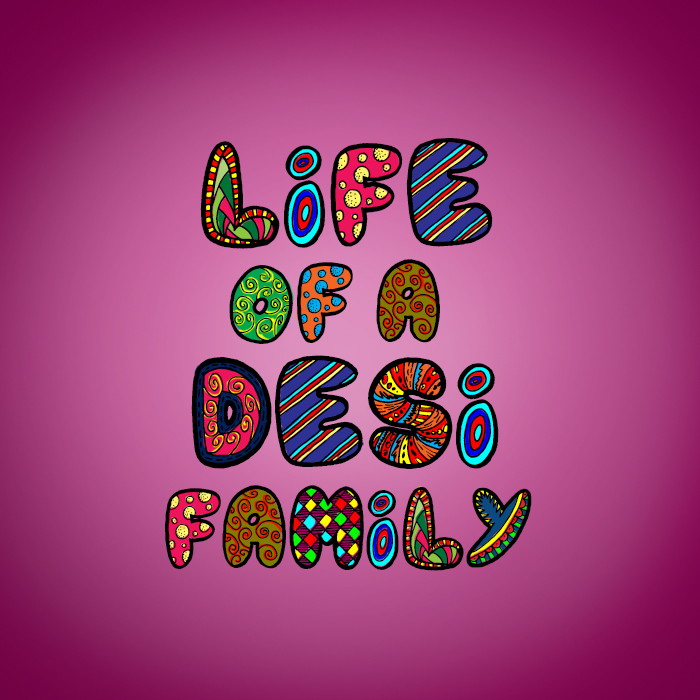 Who Is Behind "Comics By Saeeda"

I am Saeeda Bibi, a Pakistani Artist based in Australia. I run a comics page called "Comics by Saeeda".  I had always been good in drawings, art and creative stuff. You might have seen my work already since a lot of Pakistani celebrities have shared their portraits which I made.
I had no idea that I would start making comics until Shahneel, a friend, told me about them. At first, we made a few comics and got them posted on pages with large audience and we got a number of likes so I started the Facebook page in July 2016. Currently I am the only admin running the page. A lot of people ask me how I make these comics but unfortunately I can't tell them. A magician never reveals their secrets.
I will share a few of my comics about Desi family. I chose to have most of my characters to be desi because I think these days we are becoming modern day by day. We are always on our smart phones. So I think it's good to remind the audience of our desi Pakistani culture and the funny situations which we used to, or still go through everyday.
Life Of A Desi Family-Comics By Saeeda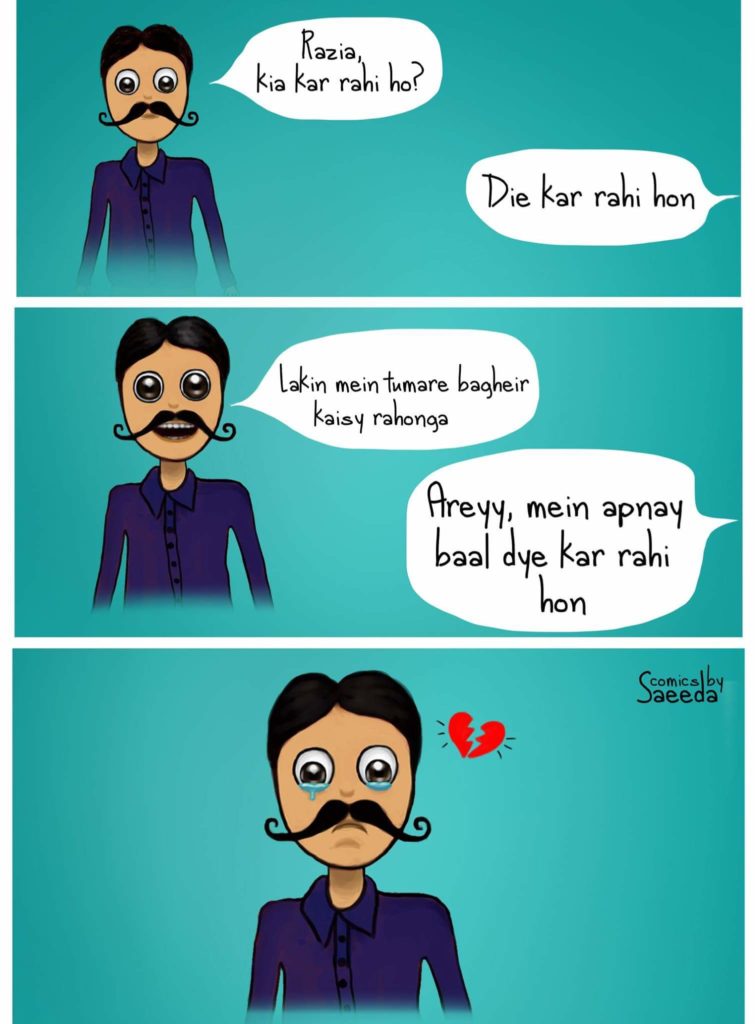 Abhi to thek sey khush bhi nehi huy thy and Becharey Uncle ki khoshi ansoon mein beh gayi…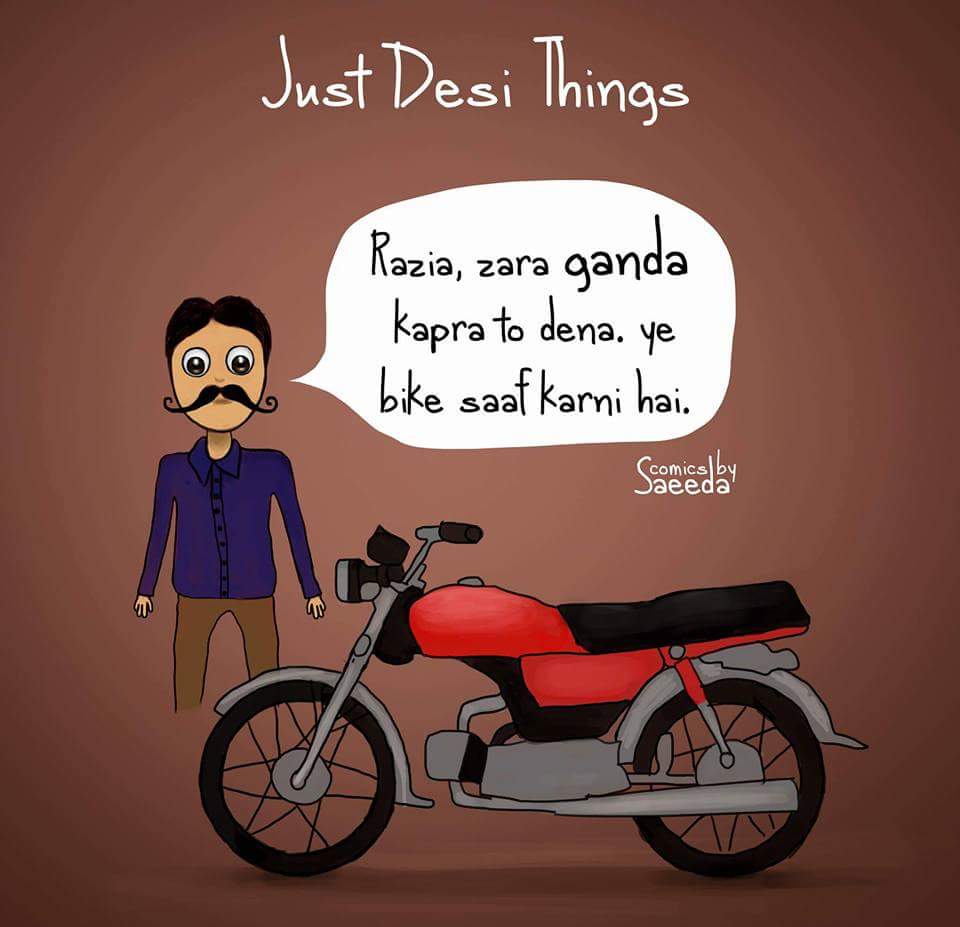 Agr gandy kpry se hi saaf krna hai to phir safai kesi bhai?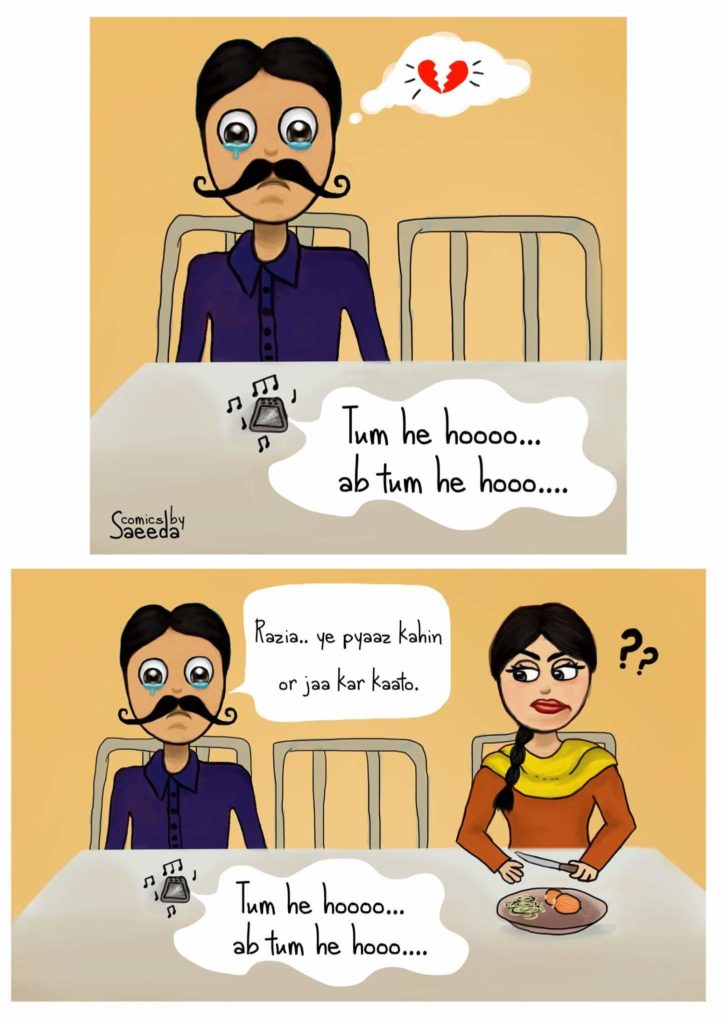 Was he crying because of the sad song or the onions? Or maybe he was remembering his long lost mehbooba. Haha..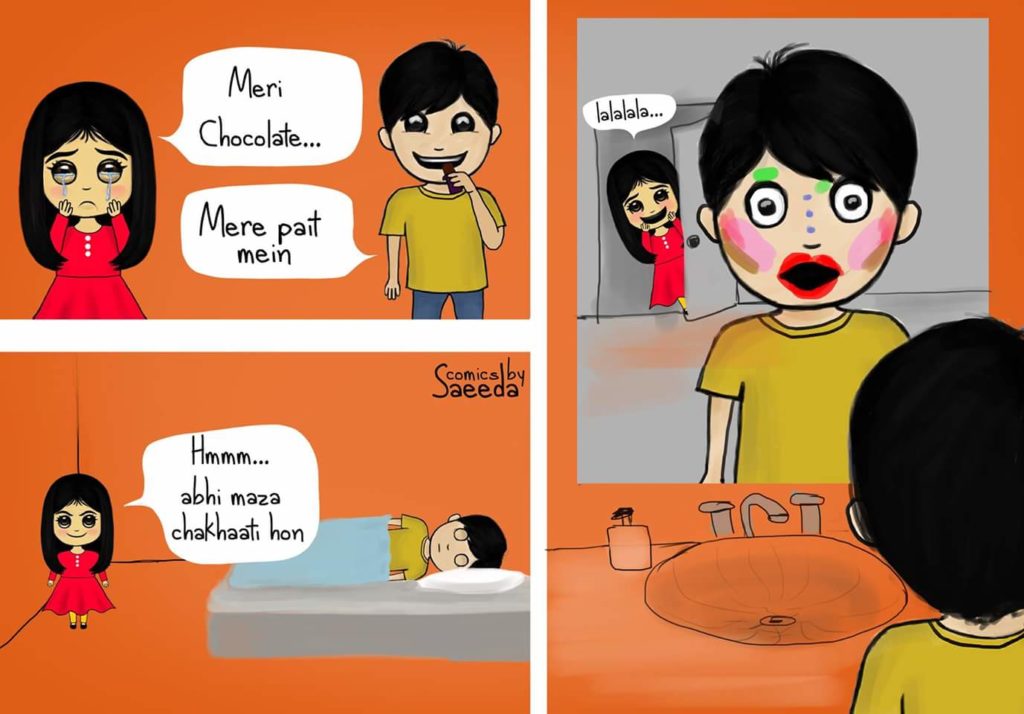 "No compromise on chocolates".  Chotu and Munni don't lose any opportunity to take revenge from each other.  Shararti bratz.
Now you know what to do when she says "Zalima Coca cola pila de".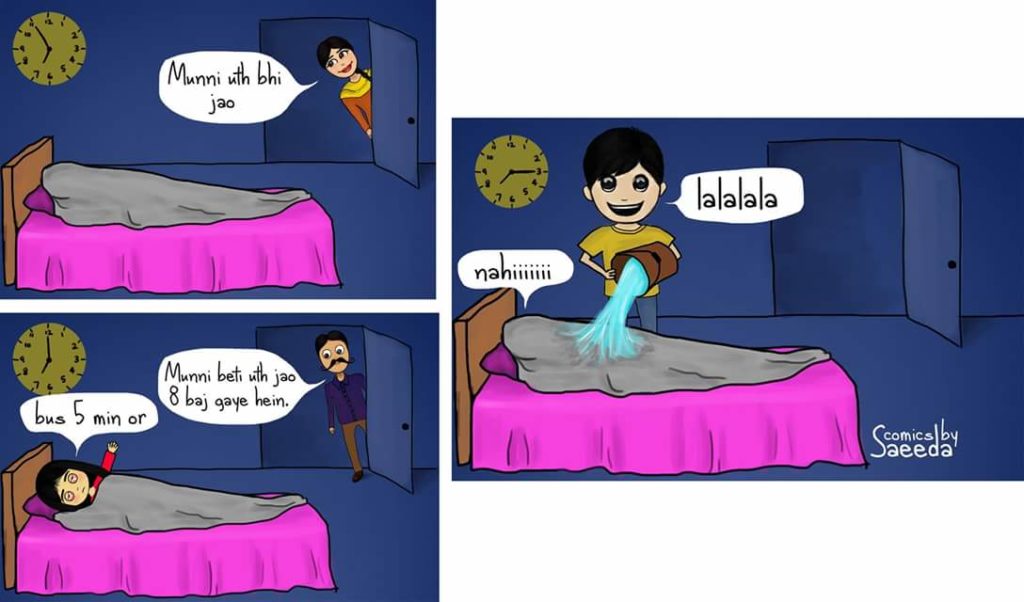 Yes, we can all relate to it. 7 baj rahe hoty hein or sab kehty hein 8 baj gaye.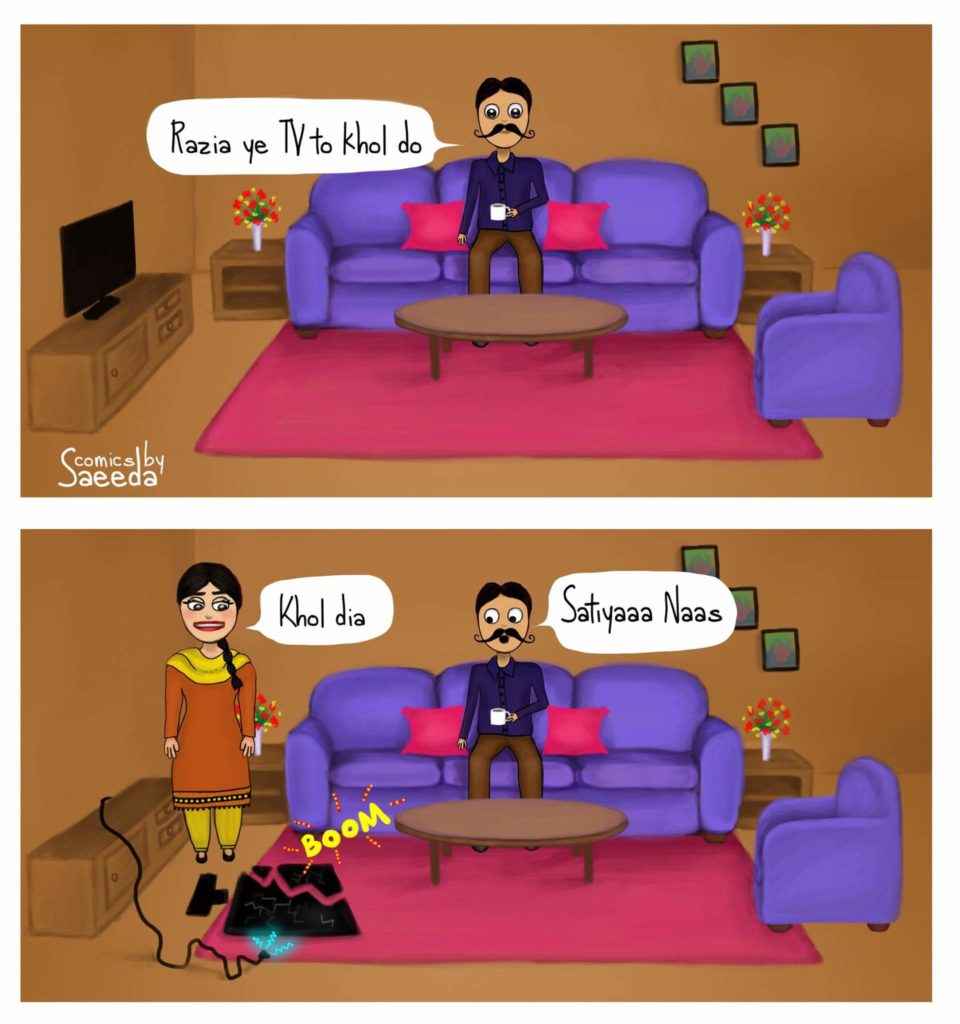 Issi liye kehty hein apna kaam khud kro. Haha.. Razia was just trying to teach him a lesson.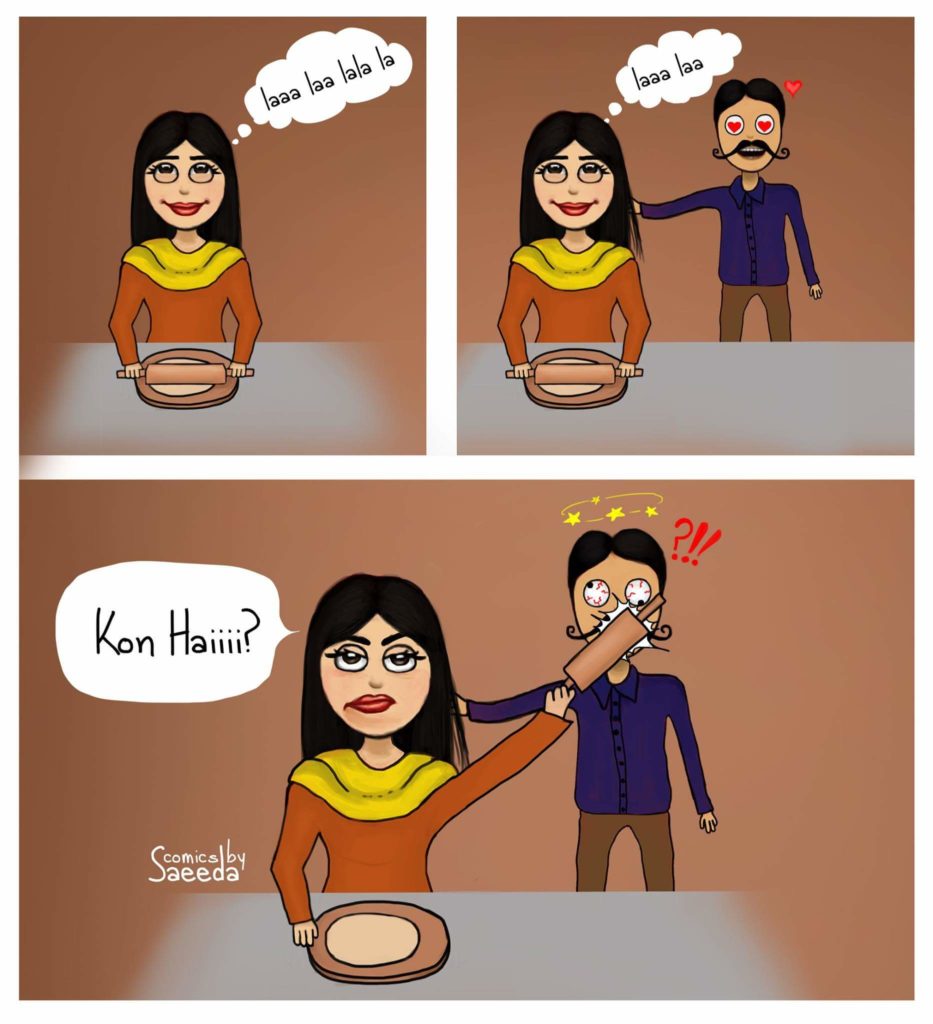 Never come creeping.  If you do, be prepared for "anything".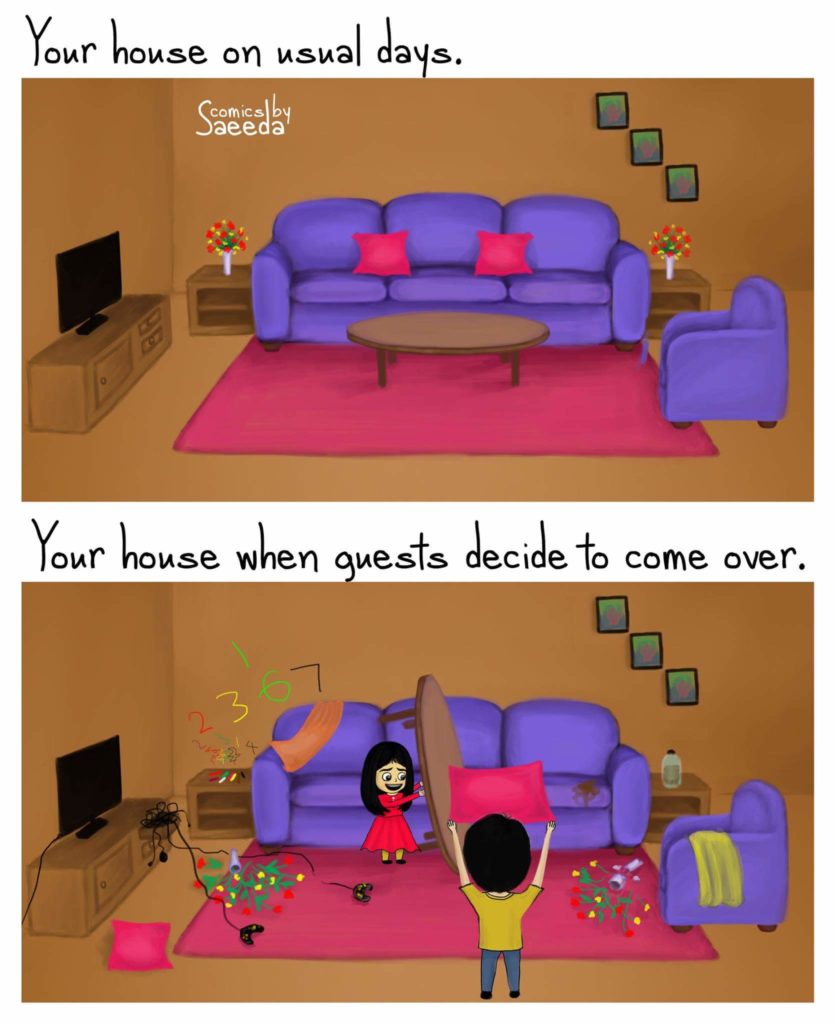 This happens all the time.  Jab ghar kabaar khana bana hota hai, tab he mehman atay hein.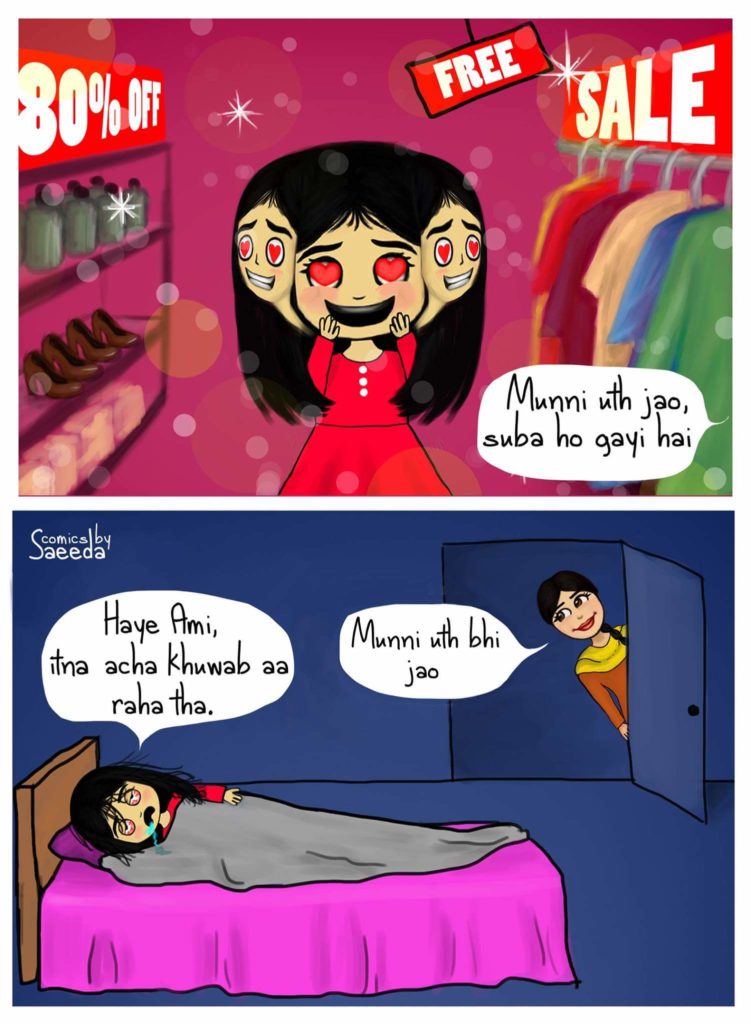 When you are having a good dream and someone wakes you up. Why? Munni usually does a lot of shopping in her dreams and then when she wakes up, she's left with nothing. Oh it's heartbreaking.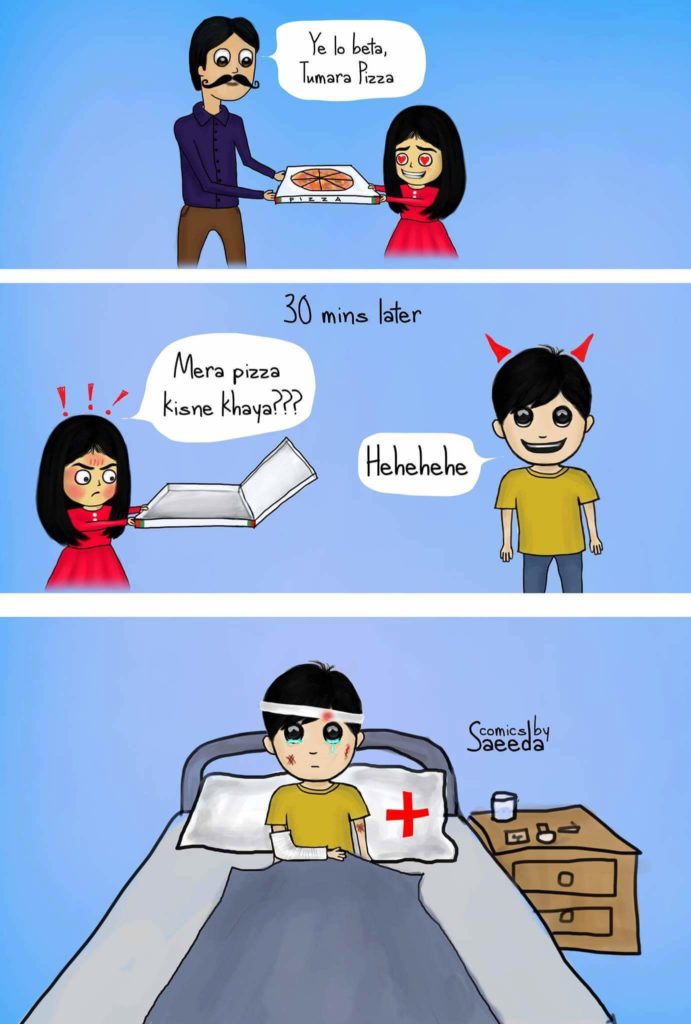 No one dares to eat Munni's pizza. Unless they want a free ride to the hospital. haha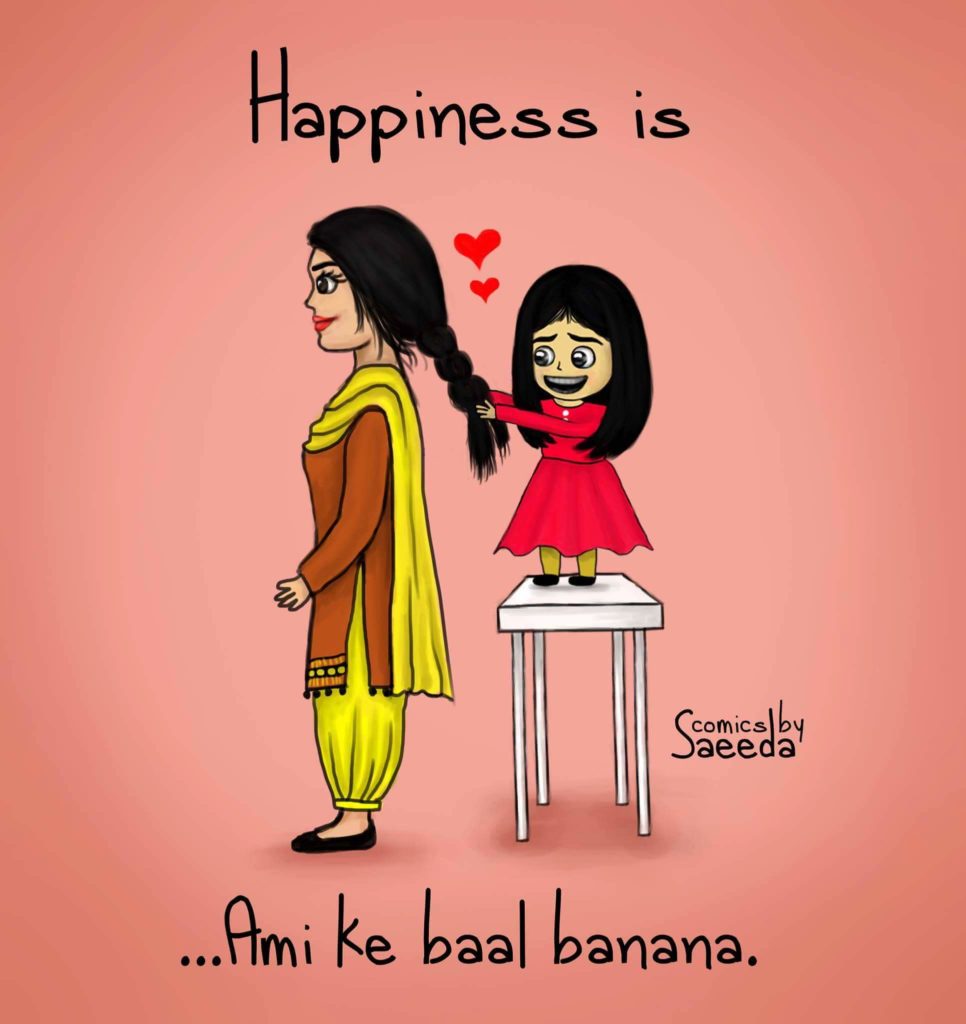 You feel so honored, even though you know that mom is going to re-do it.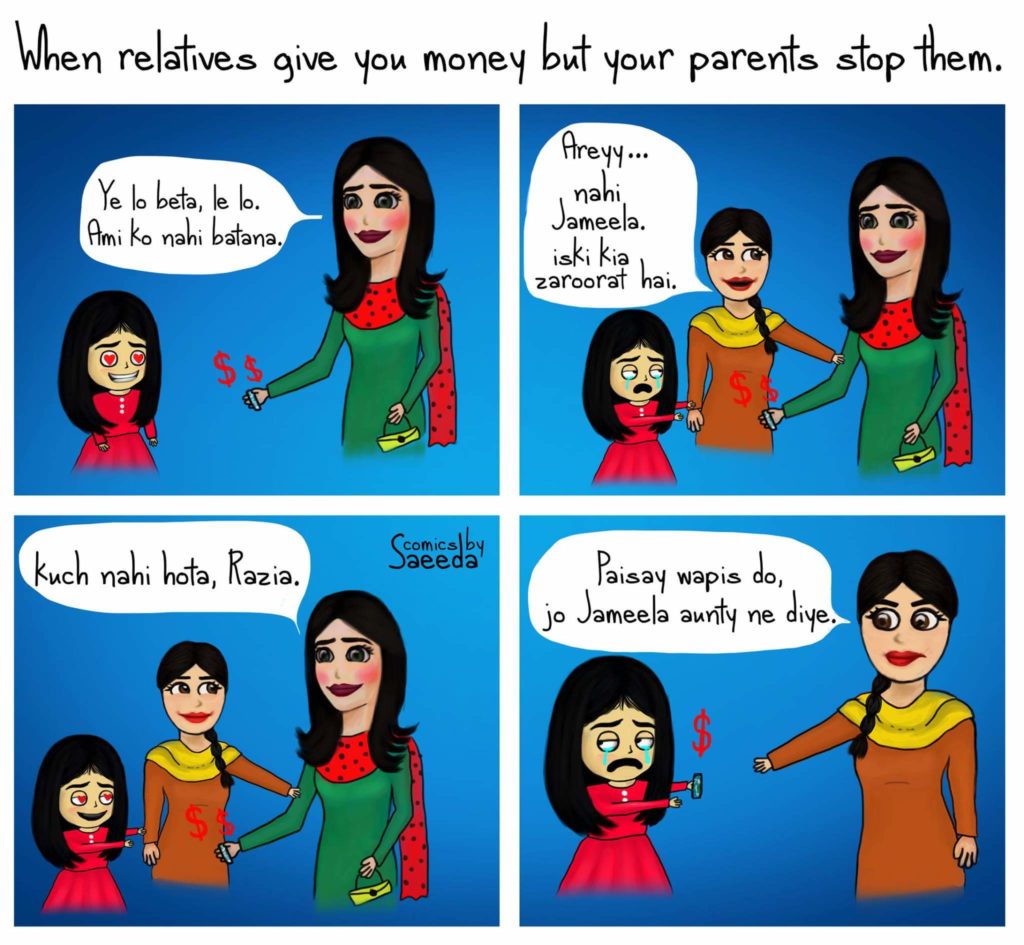 At first, they don't let us take the money. And then they take it away from us. Why do you play with our emotions. oh why?
I would like to present these two illustrations as these days Chai Wala is breaking the records of going viral so quick. Have a look at this chai wala (tea maker at a shop) in Islamabad.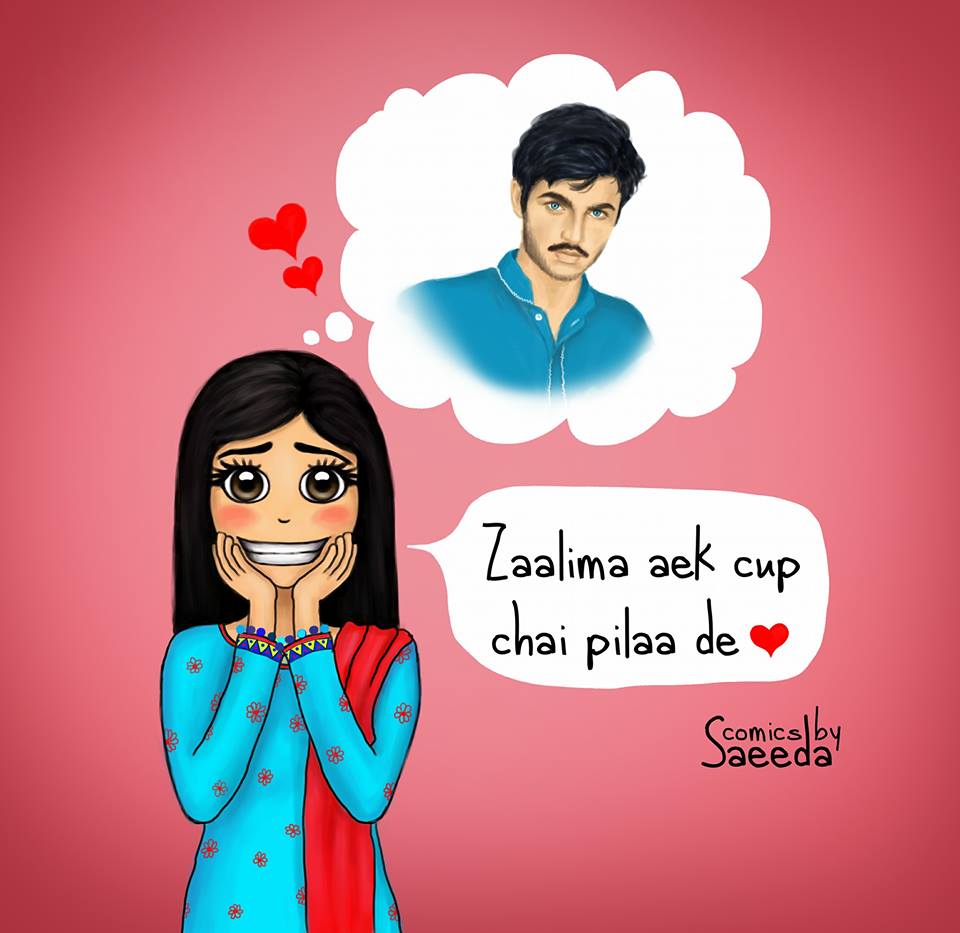 At first day when Chai Wala went viral. but later…This #chaiwala went viral in a weird way! Take it easy Pakistan.
Thanks Saeeda for sharing your content with the readers of Creative Khadija Blog. You are doing great job. I am sure my readers will enjoy these illustrations as well as your article. Wish you all the best.
Have a great day!
Khadija ~