Fashion
Outfit Of The Day Digital Printed Silk Shirt By Khas
Hey dear girls, How is your week going? I hope you are having a fabulous week so far. Just a couple days & then winter holidays are going to start. Are you excited for holidays? I am going to share an outfit post today, would you like to see what I am going to wear? I am sure you will like the outfit as well as brand which I am going to share. Let's see.
Outfit Of The Day Digital Printed Silk Shirt By Khas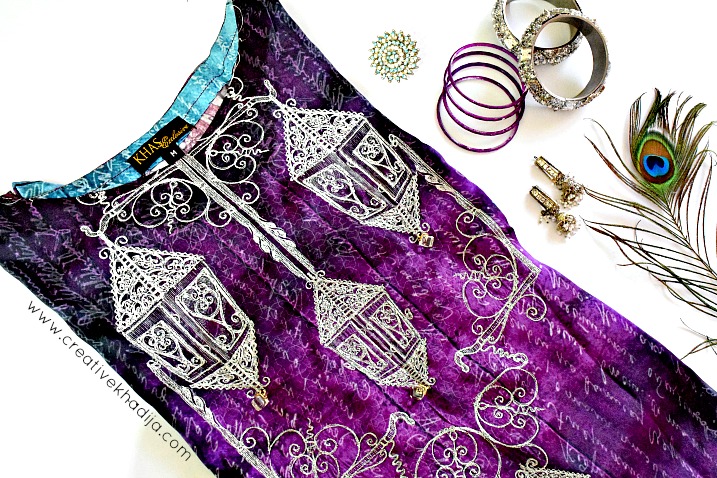 I got this beautiful shirt by Khas stores. I love the soft & very nice quality of silk printed with digital design. These silver lanterns are beautifully embroidered with silver thread on the neckline, With small beads under the lanterns. They look so pretty. Isn't it?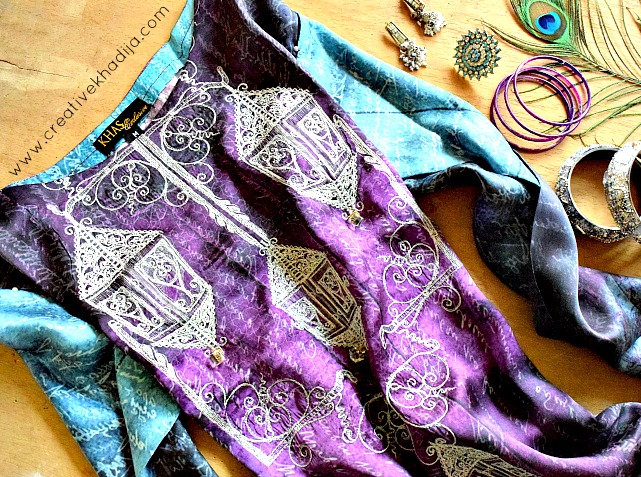 The shirt is in tie & dye style. It's purple & blue in color & with silver embroidery work. I am going to pair this silk shirt with my blue jeans & black & silver stole. I will wear silver accessory with this, My favorite silver & white earrings & bangles. These purple glass bangles & aqua rhinestone ring. Looks good? And what about fixing this peacock feather in my hairstyle? Haha. Just kidding guys! I have no plan to use this anywhere else my photography clicks.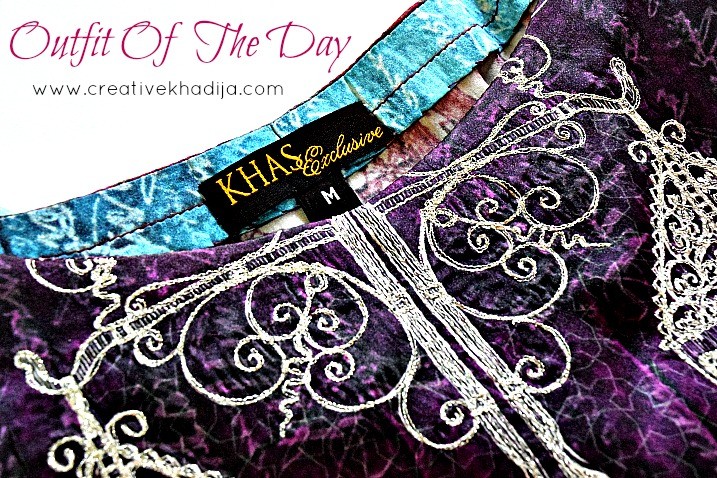 You can buy this KHAS Exclusive silk shirts HERE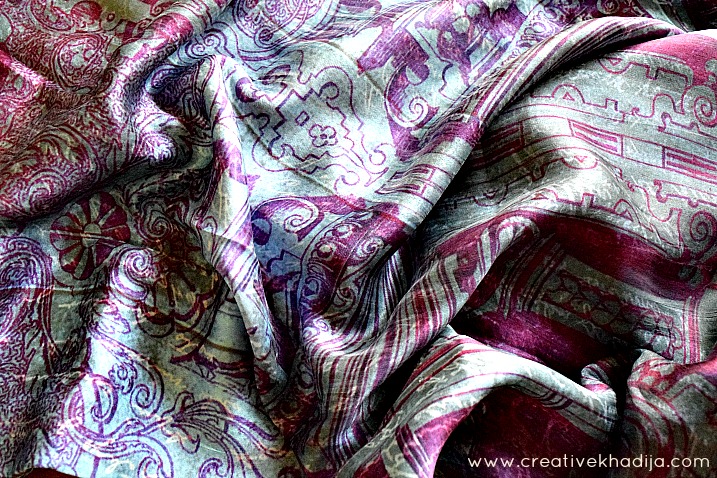 This is the back side of the silk printed shirt.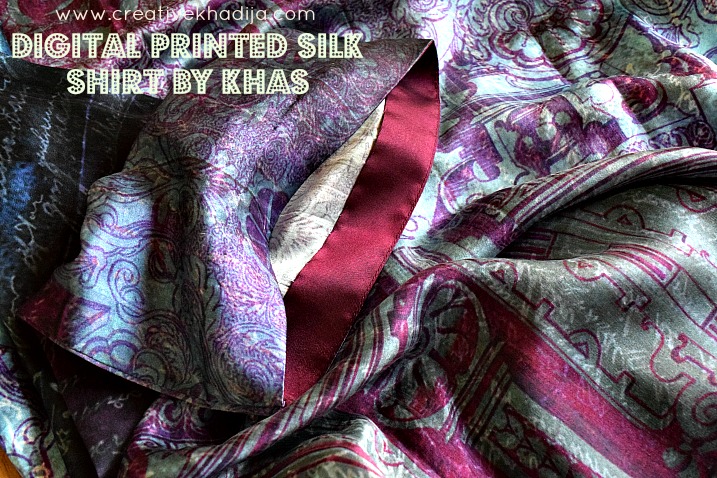 Shirt's arms are bell bottom in shape. They are stitched very fine & perfectly. I really like the quality of the fabric as well as sewing of stitched shirt. I will rate this product 9/10 as I am satisfied with it's material & stitching. Go check them & enjoy shopping for yourself & for home accessories. They have great deals & products.
I hope you enjoyed my today's post. Would you like to see more outfit posts by me? Let me know if you liked it.
Have a great day everyone!
P.S – This is a sponsored post. All views & photography is by me. Thank you for your support.