DIY
How To Make Felt Fabric Flower In Two Minutes
Hello all, I hope you are doing great. Sorry for not sharing many tutorials blog posts during this month. I was into some guests posts actually & the content I found useful for my readers, so not bad sharing. I notice my blog's home page is missing some DIYs & crafts tutorials now. So today I am going to shae a quick & easy DIY on How To Make Felt Fabric Flower In Two Minutes. Have a look at my today's two minutes tutorial.
How To Make Felt Fabric Flower In Two Minutes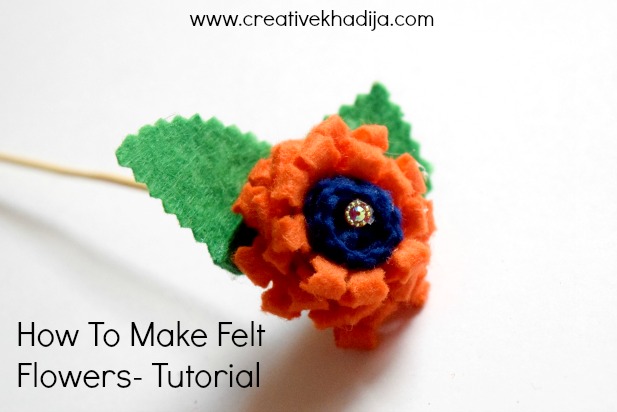 Felt fabric flowers are very interesting yet easy to make. I always see making of these felt flowers on Facebook & Pinterest specially but never tried before. It's first time my felt flower making try. It's really fun seeing their making. I tried making one tutorial & the flower turned pretty good looking. Agree?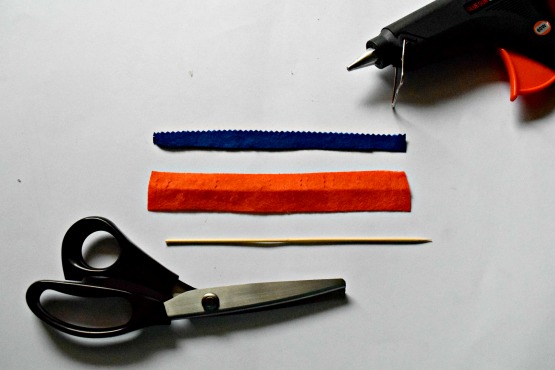 Supplies you will need for this felt flower making :
Felt fabric
Scissor
Hot glue gun
Rhinestone & a stick
I use zigzag scissors for cutting felt fabric strips. Now follow the instructions below :
Process :
First, I cut a blue strip of 8 inches long & an inch wide. This is the middle part of flower. With the help of hot glue gun I roll it & made a bud.
The other orange strip is about 8 inches long & 2.5 inches wide. I fold it & made several cuts without seperating the edges. You can see this in the image above.
Glue it together around the blue color flower bud.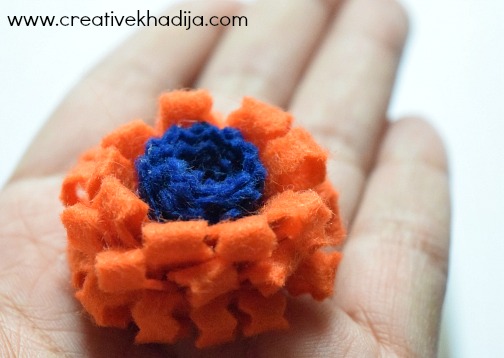 Best thing about glue gun, really quick fix of things. In just two minutes this little flower was fixed.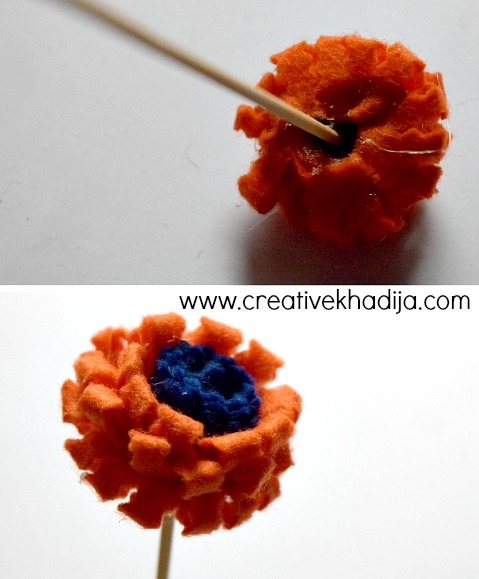 I've used this bar B Q stick as flower's stem. I wanted to color it but then I thought to keep it as it is. Use some hot glue and fix the stich on the back side of flower.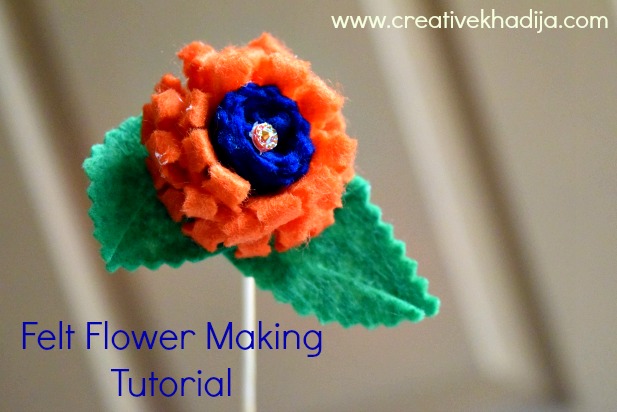 I haven't mentioned the green leaf part in the craft supplies section above. I hide back side of the flower with this green leaf cut out. I also fix a silver rhinestone in the middle of flower.
As it was an experiment, So I made just one flower. I might make a whole bunch of flowers too but laters. Now I have planned to use it as my bookmark. It's small & cute. Perfect for any book or notebook too. Isn't it a fun idea for back to school as well?
I hope you will find this flower making DIY idea simply useful. Let's make some flowers & decorate with these. I am sure you will love trying this idea.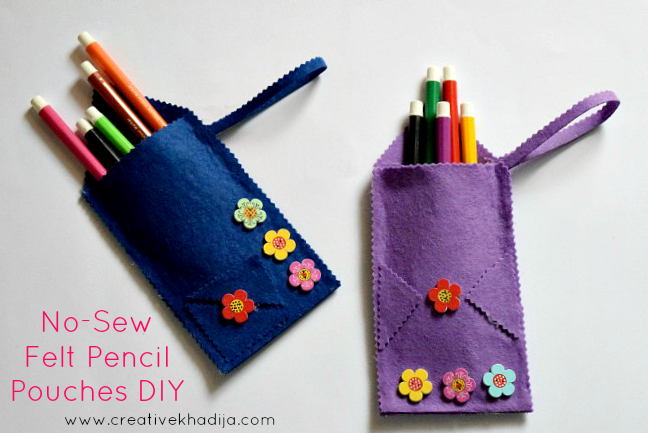 You can also check my felt pouch making DIY idea.
If you have any question or suggestion related making of this easy peasy felt flower, Let me know :)
I am coming up with some cool crafts ideas next. Stay tuned & keep visiting Creative Khadija Blog for more arts, crafts, food, fashion & lifestyle updates! I hope you will enjoy upcoming stuff.
Have a great day,
Thanks.
Khadija ~