DIY
Unique Idea to transform and refurbish a plain handbag
I hope you are having a great weekend. I had a long weekend and there was enough time to meet work deadlines as well as my college assignments during these off days. In my today's blog post, I am sharing a unique idea to transform and refurbish a plain ladies handbag into something colorful. I decided to embellish this handbag because it was very simple. As you know I am a hoarder, I collect things to craft and design them later but sometimes they remain lying in my craft stash for long. Well, I bought it few months back from a local store just because I wanted to experiment with it by embellishing somehow.  I have also bought a plain tote bag recently which I will design soon. Anyways!! have a look at my recent DIY Idea to embellish a plain handbag with fabric paints and embroidery patch.
Unique Idea to transform and refurbish a plain handbag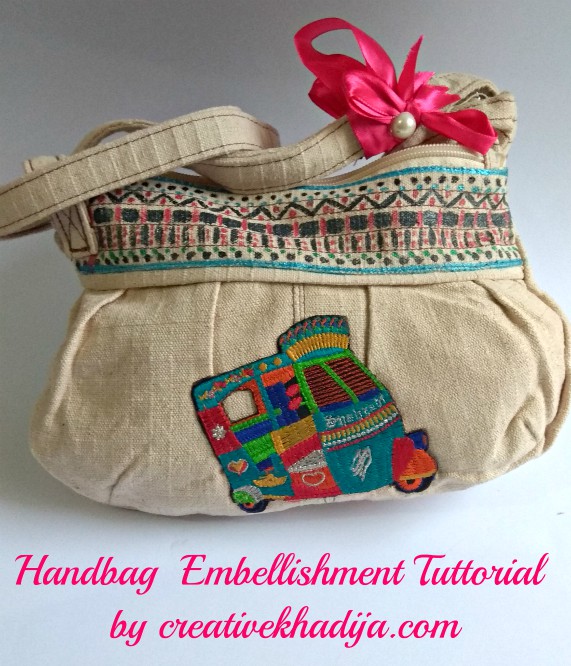 Isn't it now looking like a nice handbag? Let me show you a BEFORE image of the same handbag which was not so nice seriously ;)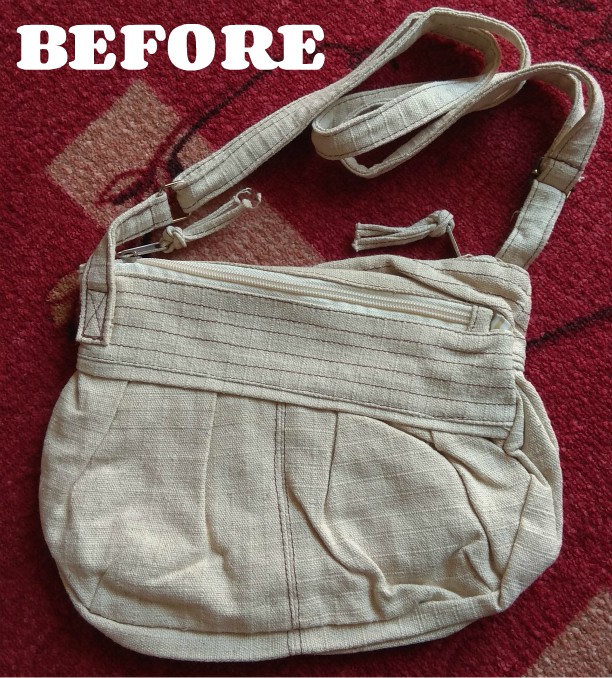 "Before" look of the simple ladies purse! Would you like to wear as it is? Nah..not me definitely. So have a look at the tutorial of turning a plain handbag into colorful with fabric paints. There are many ideas to design it but this is one quick yet creative way to embellish a handbag. Mostly I try easy DIY ideas which takes less time in making. (life is busy you know so why to spend hours in making complicated things)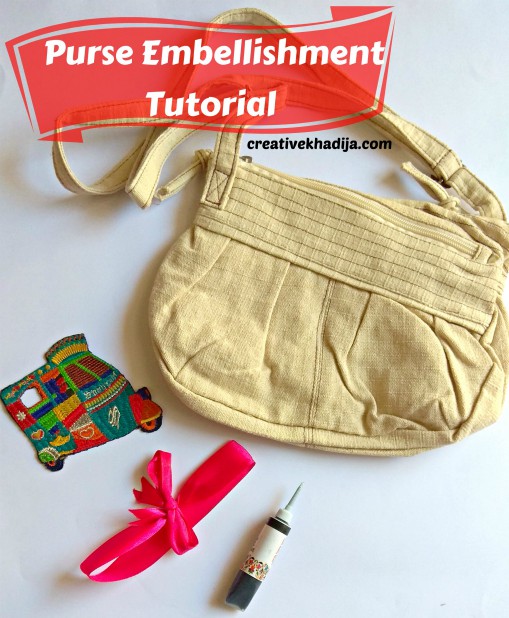 Let's start making! You will need:
A simple handbag
Fabric paints and  brush
Embroidery patch (I bought this rickshaw patch two years back, hoarding specialist you know :p)
Piece of ribbon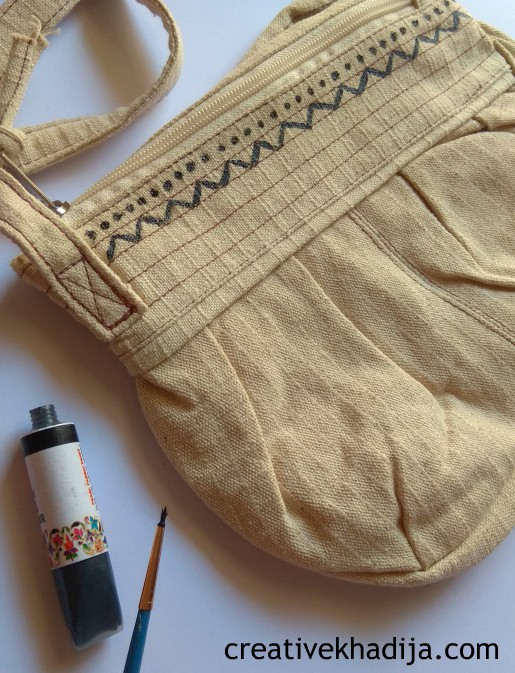 Step One:
The fabric texture of the handbag was already having self printed lines on it, but you can draw lines with a scale. Then with the help of a paint brush, I painted dots, lines and zig zags. It's super simple and anyone can do it, even better than me :)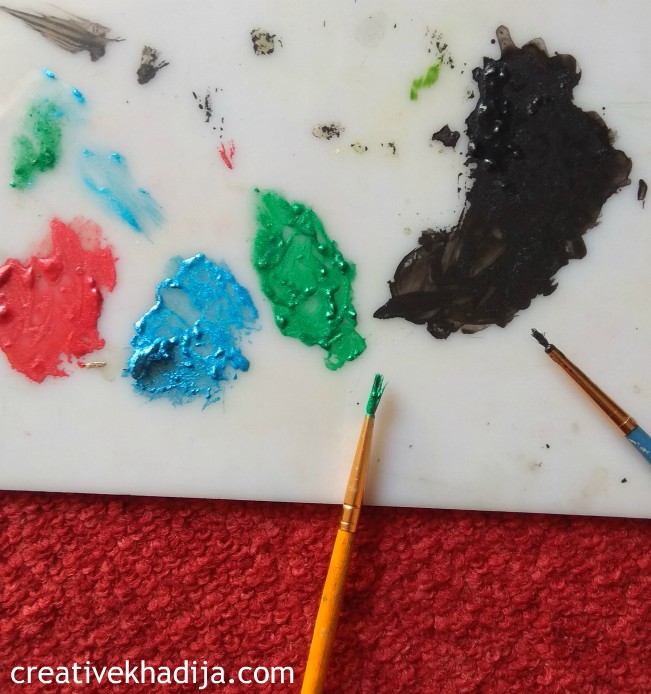 These are the colors I have used here in the painting of this handbag. I used very thin brush tip.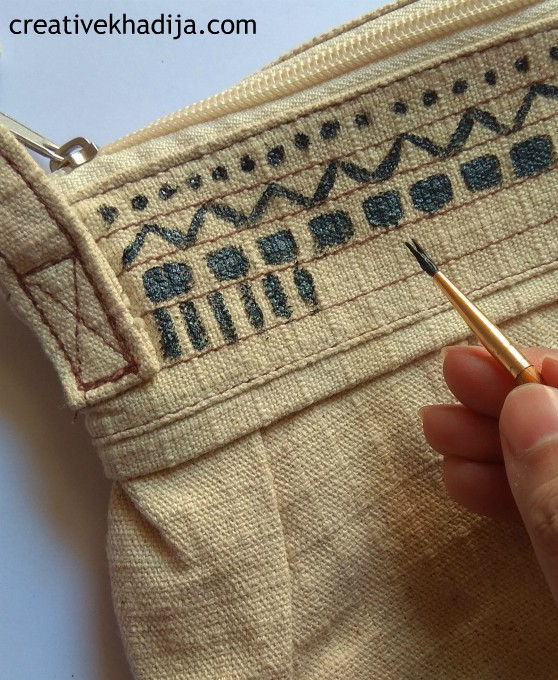 Step 2: tarted it with black fabric paint and then gradually fill other colors in the design.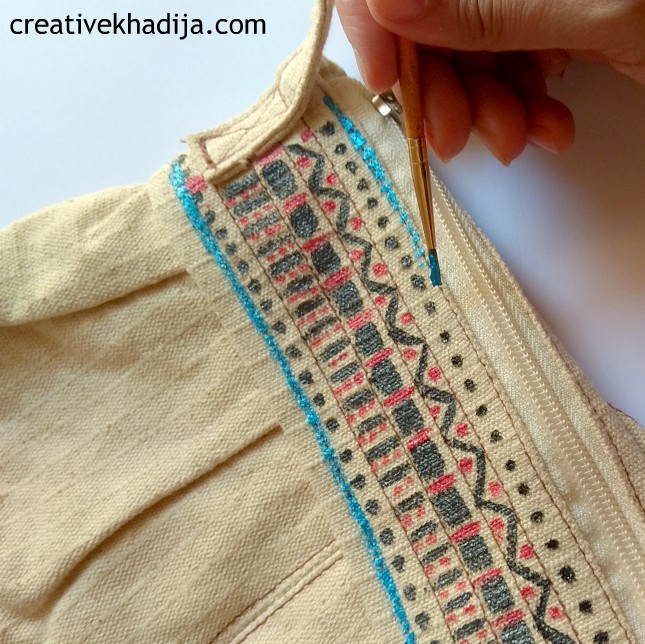 I wanted to give it a patch look by painting and I think it actually looks like a patch now! Isn't it?
Step 3: With the help of an iron I pasted the embroidery patch on the handbag. It was looking well on the middle of handbag front. Also, with hot glue gun I fix the ribbon on the silver buckle because it was a bit rusty and not looking  well.

Super easy and simple DIY idea for embellishing a handbag with fabric paints. I hope you will like this idea.
You can also have a look at some of my recent fabric paint tutorials. Check below: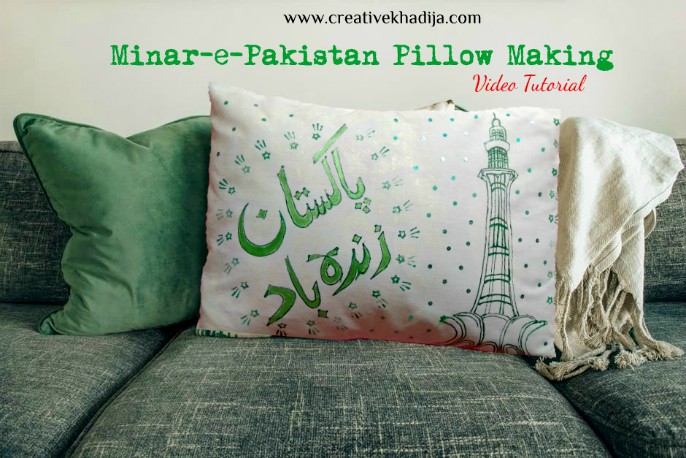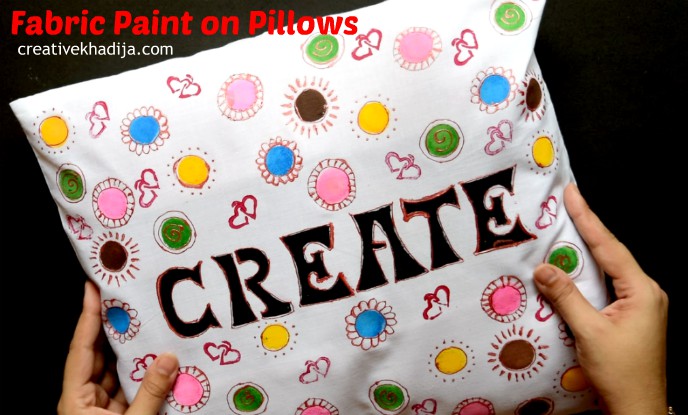 I hope you will enjoy seeing  my archive blog posts too. I sometimes make YouTube videos as I enjoy making video tutorials but because of busy schedule I can not share video tutorials regularly! Subscribe my channel and motivate me so I can be more active on my YouTube. hehe!
Keep visiting my blog for more free DIY and crafts tutorials. Stay tuned for more fun!
Thank You
Khadija ~