Photography
How To Take Instagram Photos Like a Pro When You Are Beginner
Hello everyone! I hope your week is going great. My today's blog post is actually an answer to your FAQs, I mean it's one of the most frequently asked question by my dear readers and followers. So instead of explaining it in the emails and messages, I thought to compose a detailed blog post to help my fellow newbie bloggers and instagrammers. Today I am going to share my experience/tips on how to take instagram photos for your blog like a pro when you are a beginner. Believe me there is no rocket science or high end necessary gadgets. Luckily we all have smartphone with good cameras these days, so don't worry if your device is an ordinary one. Let's make the result extraordinary with a few Instagram tips and tricks for 2018.
(Install Instagram app in your smartphone if you don't have already. It's a free app for Android, iOS and Windows phones. Let's make an Instagram account first. You can also sign in via your Facebook account.)
How To Take Instagram Photos Like a Pro When You Are a Beginner
I  am sharing a few tips here which will be helping you. Read the article and try these tips.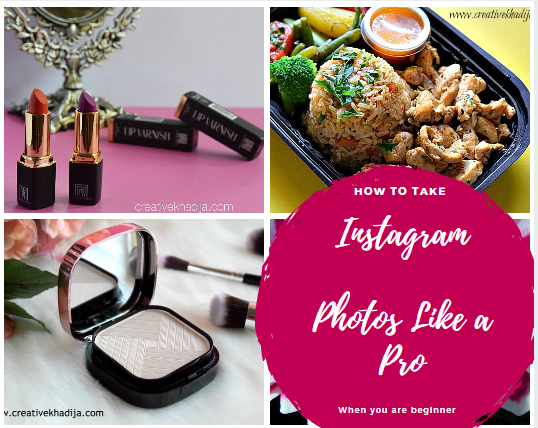 1- Take pictures in natural light:
Natural day light is great for taking crisp and clear photographs for your blog or social media networks. We usually capture pictures under tube lights, bulbs or energy savers lights. and the result is not perfect. There is a vivid chance for the shadows as well. But in the day light, you have minimum chances of dark pictures or shadows!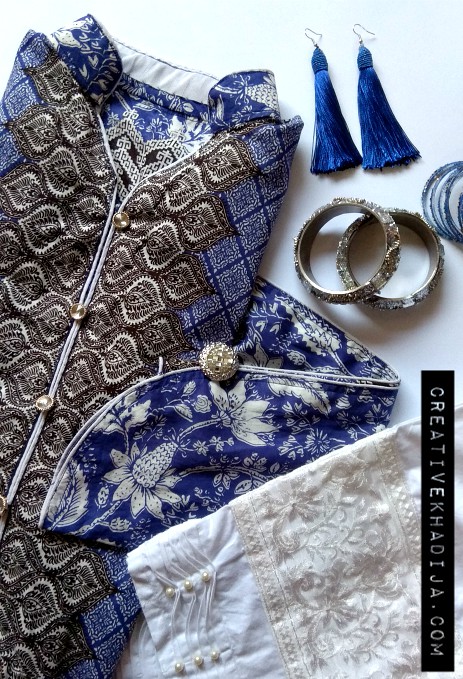 This is clicked by me in day light and I share without any photo editing, would you believe? (215 likes on this picture at instagram) The better picture will attract more audience as well. You can see this DIY here.
2- Get some colorful paper sheets as background:
Have a look at my photography props, these few ordinary things are helping me in clicking better pics!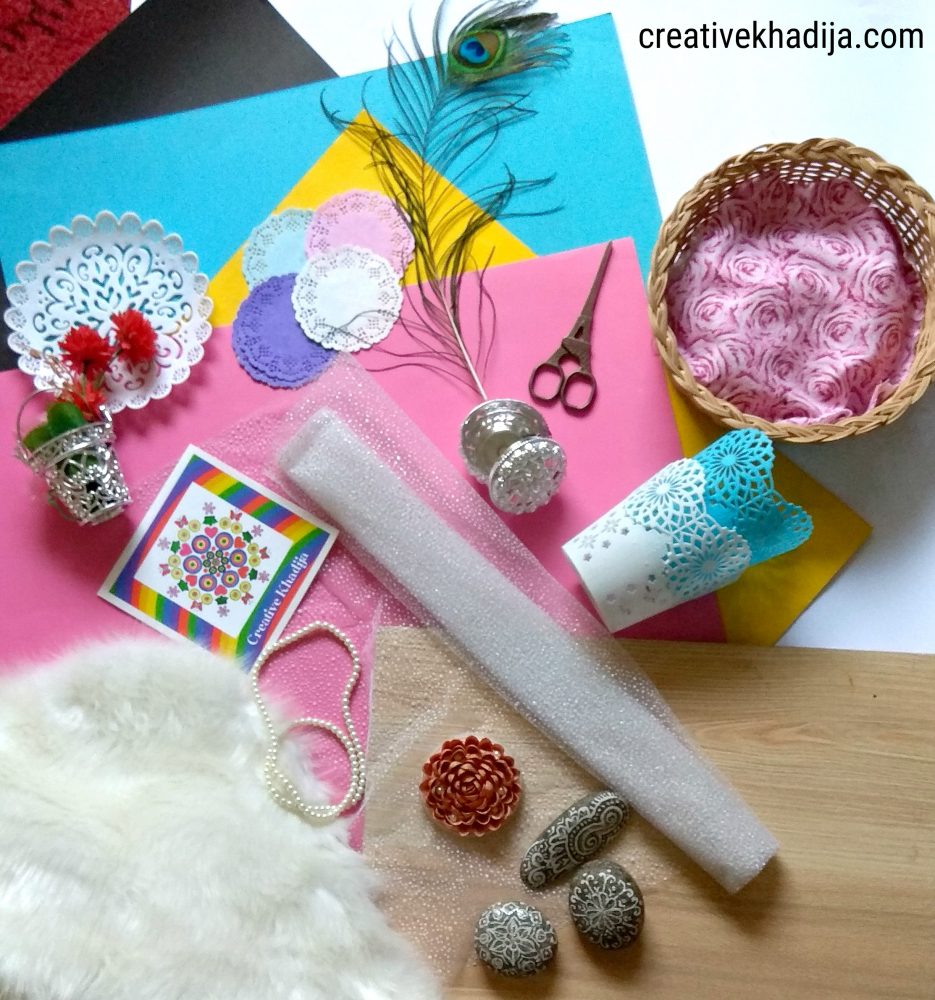 I have few paper charts in different colors, I like plain and bright photo backgrounds. I have an IKEA faux fur rug, glitter netting fabric, wooden tile, a hand weaved basket, paper doilies, lace design platter and holders, hand painted pebbles and pistachio coaster, peacock feather, some pearls and my favorite Eiffel tower designed scissor which don't really cut perfectly but I use it as photo prop in my pictures.
You can get these charts from any bookstore easily. You can also use some wooden tile back ground.
3- Flat lay clicks for products or food:
Take a flat chart or fabric, arrange some accessories or flowers and the object you are going to click. Then capture the click from top. If you want to focus more on the product then better not to fill the space with other details, just a good back ground is okay just like the picture below.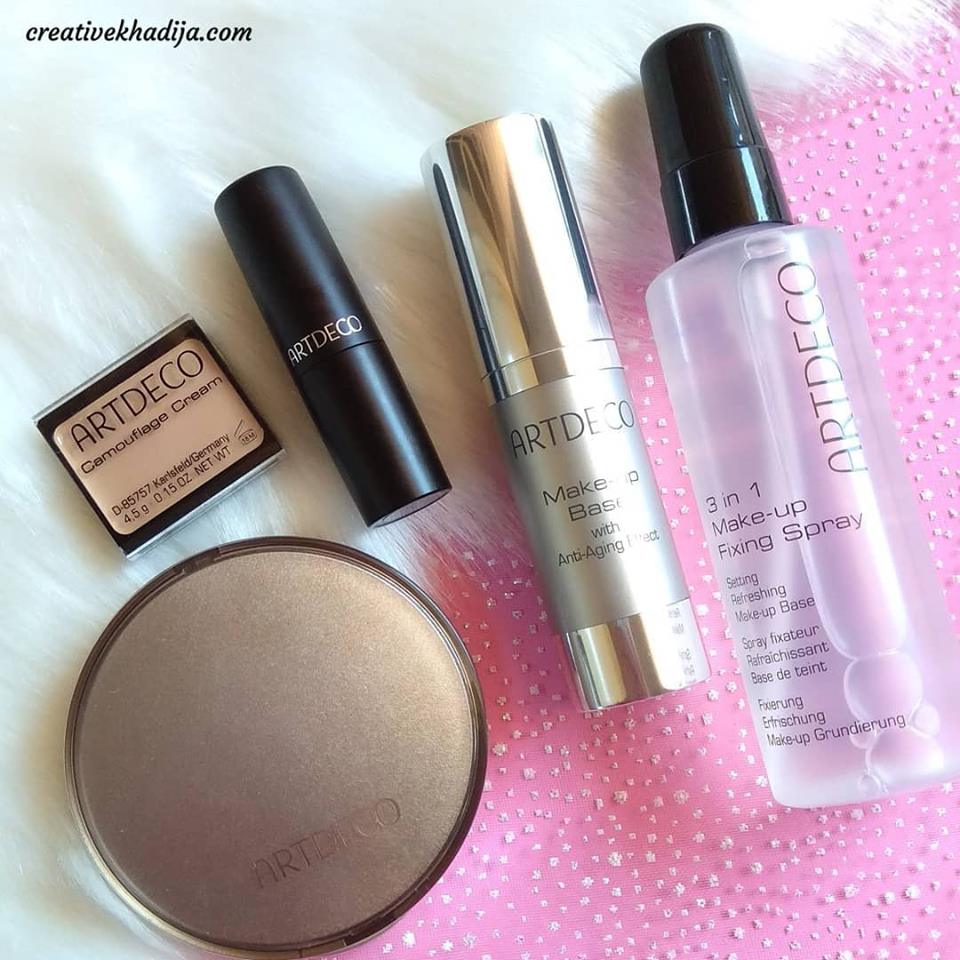 In this picture, I use a pink chart and by spreading glitter netting sheet on it. I fill the half side with fur rug as well.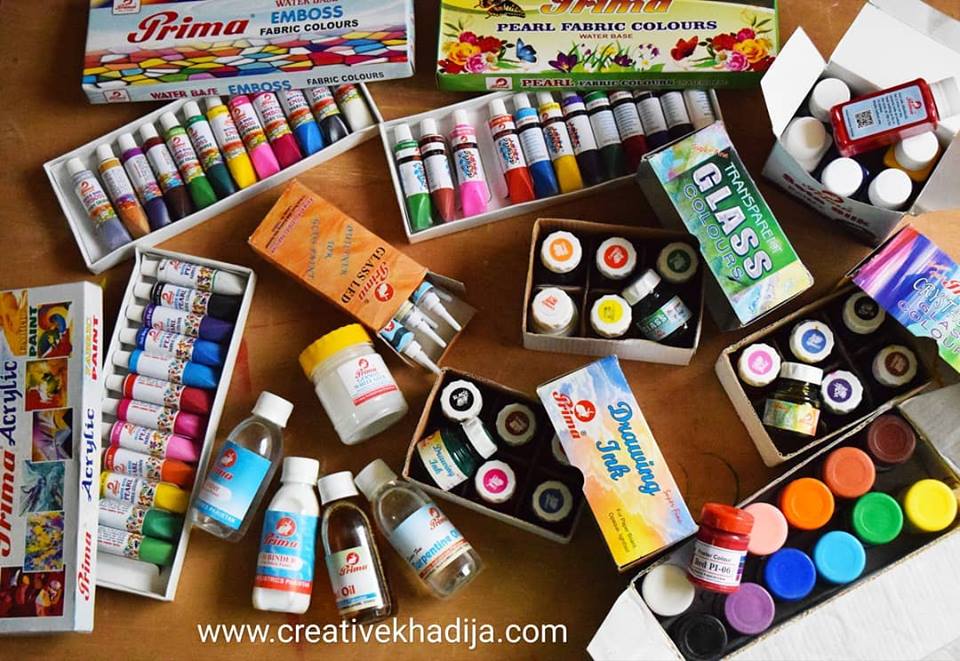 If you have many products to capture in one frame, stand tall and click it like I did here.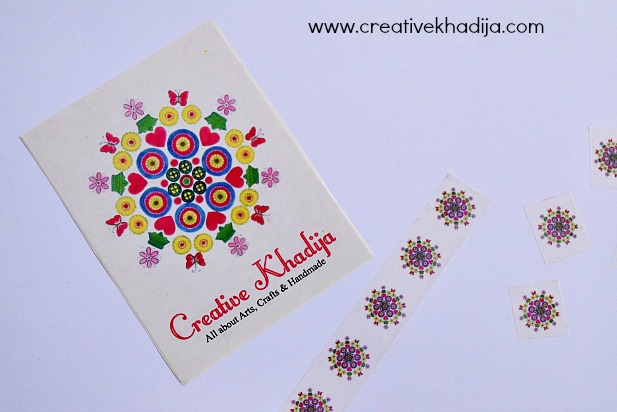 4- Keep some cute little things as photo props:
Every little detail counts indeed. If you are posting an outfit, make sure keeping few relevant goodies to make the picture attractive. As in this outfit pic, I am keeping some accessories. Also this bright click I took near my room window and see how clear is every detail.
I have edited this picture as well.
5- Try a minimal look with clean background: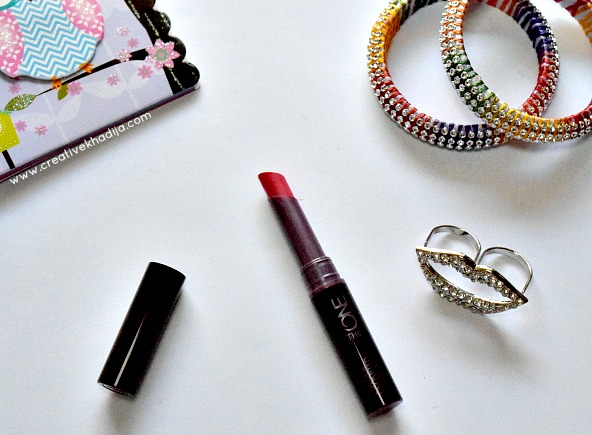 In this above picture, I have used plain background. It was a lipstick brand promotion so I am focusing the basic object here.
6- Use any Instagram filter on images:
Using Instagram filters on the images is not a bad idea. In the image below, you can see it's not too crispy and bright. I used a dull filter on it just to match with the overall picture look. by the way, this is my drawing board on the background. Check my tutorial of this Pop art.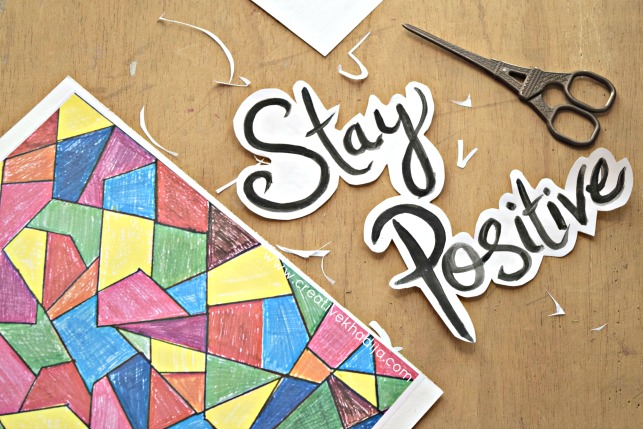 I have used vintage filter on my name customized diary decoupage DIY click.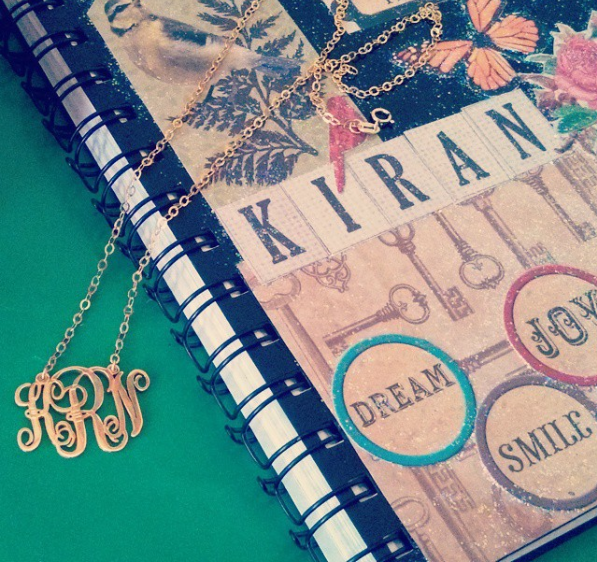 Lo-Fi and Juno filters are one of my favorite though. You don't need to try photo editing apps if you are using these filters I guess.
7- Plan your gallery theme color and style:
Follow me on Instagram to check my gallery. There are few Instagram accounts with a proper theme and gallery design. I also have tried "three similar pictures in a row" theme a few months back. You can follow the similar color, design or theme etc.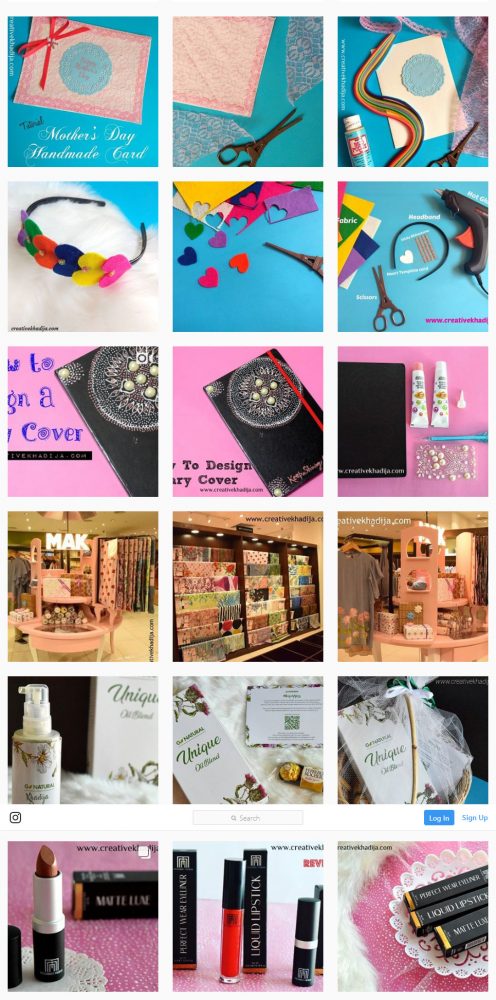 A themed gallery looks not only well managed but  also fun. Your readers can assume what is coming up next!
8- You can watermark images:
If  you want to keep an identity on your images and keep them a bit secure from stealing, use watermarks on it.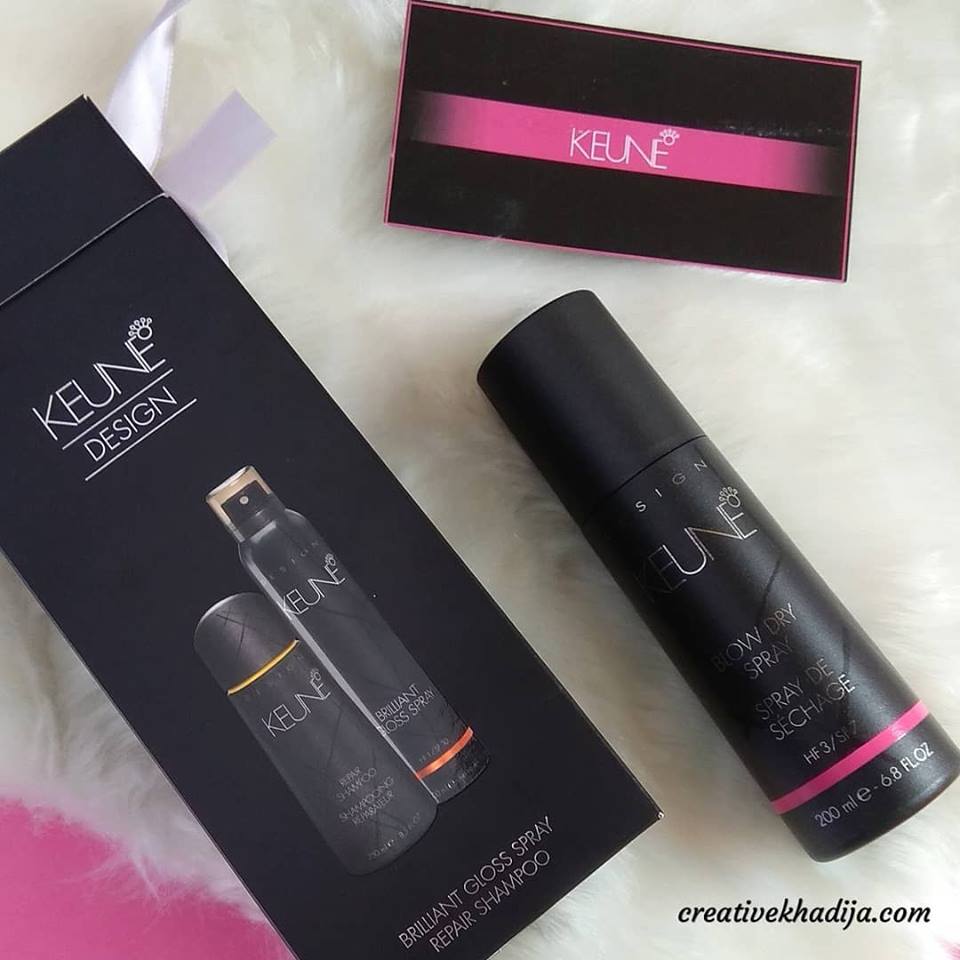 I watermark my images these days with built in option in my phone gallery app. As the above image is taken from my phone camera so it's easier for me to watermark in few seconds before publishing.
9- Use relevant Instagram hashtags for likes and engagement: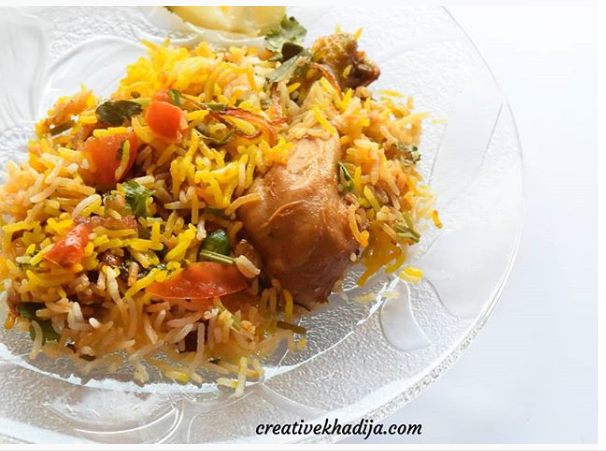 Always use relevant hashtags in your caption. If there is food, be sure to add food related hashtags, not fashion or travel related hashtags definitely. If you want to spread your work to the right target audience, then be sure to use relevant hashtags on your public account. Instagram allows you to use 30 hashtags under one picture. Search the relevant hashtags and use them for more likes and more readers engagement.
10- Check other bloggers for best Instagram photos inspiration:
A few years back when I started Instagram, it was more like a photography app but these days it seems like a blogger platform as every other person is using Instagram pages not as social media or photography app but as their personal lifestyle blogs. There is no bad in content creation and sharing useful info via any social media channel.
You can find a lot of new blogs by searching a single hashtag related your blog niche. There you can see hundreds of ideas and inspiration by some successful bloggers. Find inspiration and create your own content by following their strategies as well. I hope this will help you growing fast on Instagram as a blogger.
11- Follow the trends:
Trending stories and content sharing can be fruitful for growing your Instagram page. You can follow the on going trends and create content accordingly.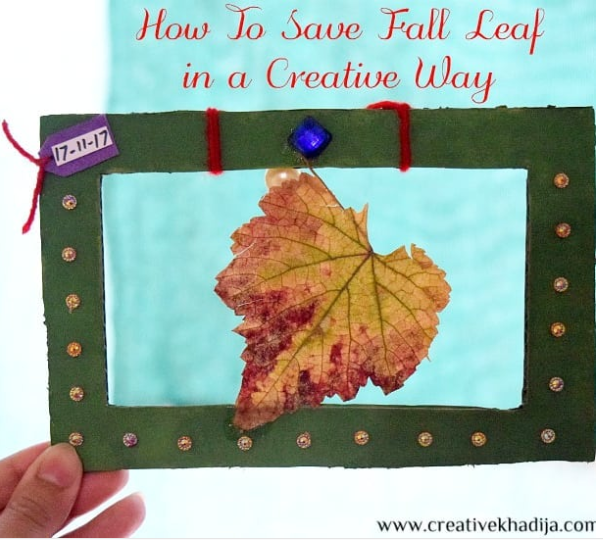 As fall season is coming up next, so you will see fall leafs and pictures everywhere on social media. Now follow the trend and create content accordingly. Last year during fall I saved this cute fall leaf which is still hanging in my craftroom wall. As I am blogging about art and crafts, so I craft content like this. You can follow trends according to your niche.
In my today's blog post, I tried my best to share some basics which helped me and still helping. Though I am not a pro but learning. As you know sharing is caring, so it's good to spread the word. I will also appreciate if you can share the post on your social media networks for helping beginners.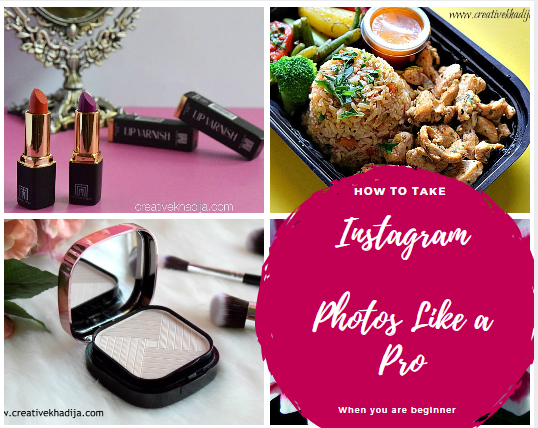 Stay tuned to see my art tutorials and useful tips. Be sure to subscribe my email newsletter as well.
Thank You!
Khadija ~