Fabric Paint
How To Design Pillow Cover with Fabric Paints-Video Tutorial
Happy weekend dear girls! What are your plans for the weekend? If you are planning to craft something, I have a great idea for you and your home in fact. I recently painted a pillow cover with fabric paints. I will be placing this in my craft room as it's design says CREATE. I hope the pillow will motivate me to create more. By the way today we have a video tutorial on the blog. Let's have a look now how to design pillow cover with fabric paints.
How To Design Pillow Cover with Fabric Paints-Video Tutorial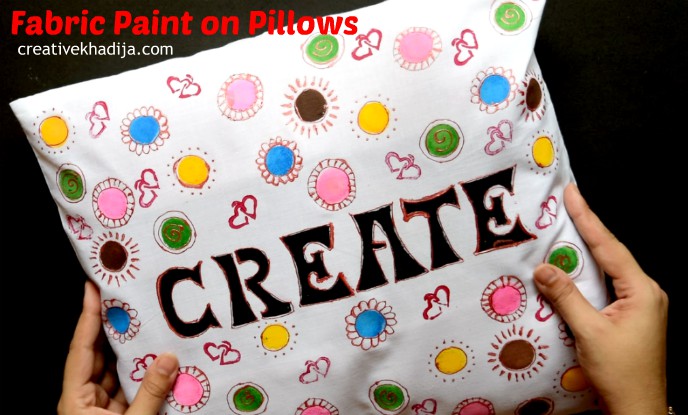 You will need:
A cotton fabric pillow cover in white color
Fabric paints & paint brushes
Template for writing text
 Sponge brush & stamp of any shape
 Sheet as lining while painting
Pencil and scale
How to make: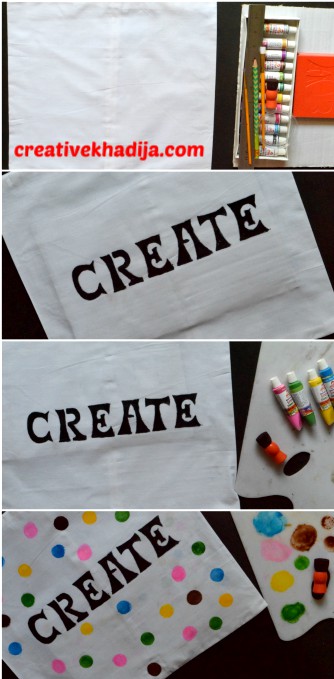 Though you can see the complete video tutorial with instructions but if anyone who can not access the video, these instructions will be helping.
You will keep thick sheet inside the pillow to protect the back side of pillow fabric from painting spots.
Then trace the alphabets of the text you want to write and Start painting. I used a small round tip brush and an angled one.
I dab some circles with sponge brush. I choose neon colour fabric paints.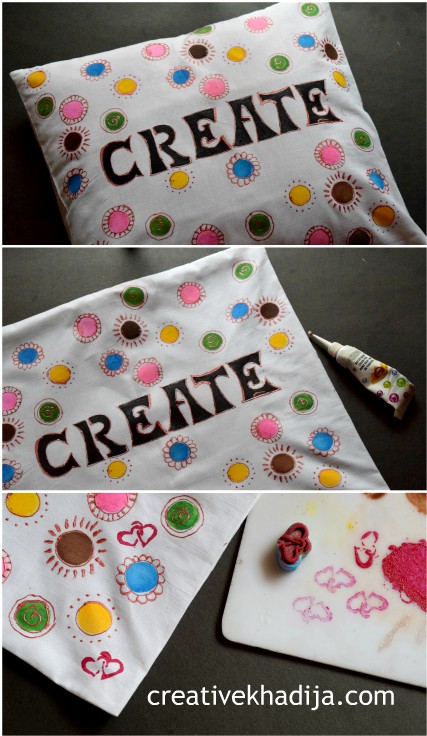 With the help of an outliner tip, I used the same paint on the sides of painting.
I also stamp some heart shapes randomly on some empty spaces.
Iron the pillow cover from the back side for at least five minutes. This heat with fix the color as permanent.
How To Design Pillow Cover with Fabric Paints-Video Tutorial
I hope you will find this tutorial interesting yet useful about designing pillow cover with fabric paints. If you have any question or suggestion, feel free to let me know. I would like to respond your queries.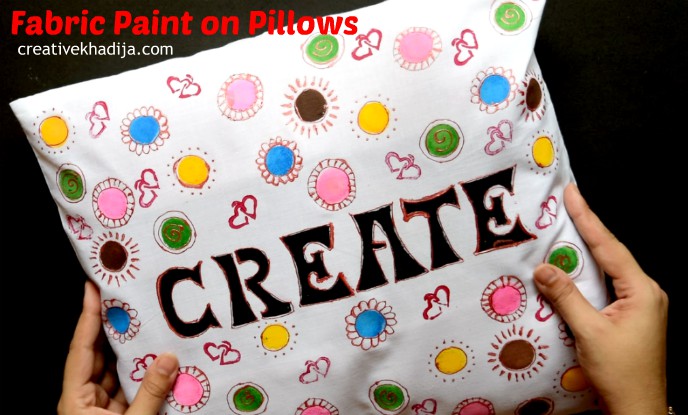 You can also have a look at some of my previous pillows/cushions designing here: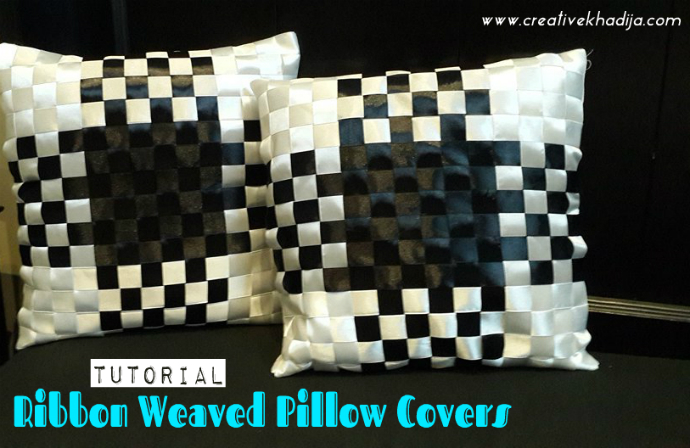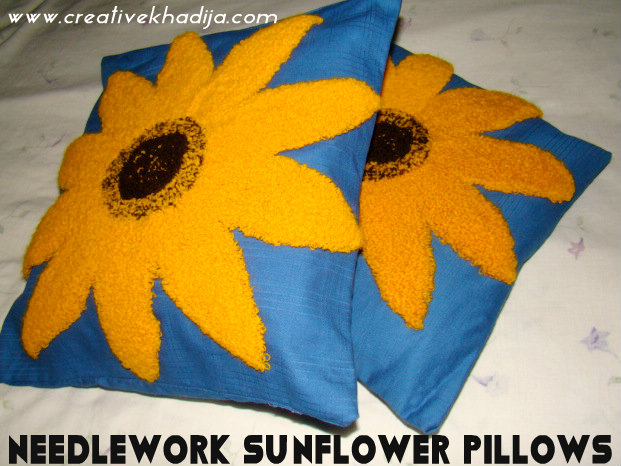 Needlework sunflower pillows
Stay tuned for more ideas and tutorials by Creative Khadija. Also, do not forget to subscribe my Youtube channel so I will be sharing more video tutorials there :)
Have a great evening!
Khadija ~