Guest Post
Are You Ready For Waves Refrigerator Reverse Challenge?
Reverse in Action!
Sometimes in life we wish there was a reverse button. Oh the amount of moments we could relive, mistakes we could rectify and memories we could cherish again. While that may not be possible in real life, technology has somewhat made reversing things possible. It's as easy as ABC. Just make a video of yourself and use the 'reverse' filter on Snapchat. From celebrities to children, grandparents to influencers, fashionistas; everyone has made an attempt at making a video which appears to be cool once it's reversed.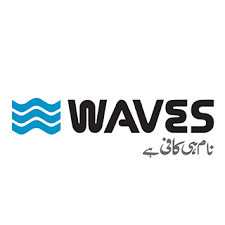 TVC Execution – Partying Backwards:
Waves Pakistan recently had their go at this 'reverse' trend and let's just say that it definitely made international Waves. Confused? Don't be because we're going to get down to the bottom of this. So, Waves launched their latest refrigerator which is the biggest refrigerator of Pakistan, standing at a whopping 20 CFT. The product was launched with the tagline "waqaye bara fridge" which validates their claims to be the biggest fridge. Like almost every brand, a TVC consequently followed which had an interesting spin at "reversing" things. The TVC is made in reverse where we see the main characters hosting a party, guests are coming in, cheers all around, people are enjoying.
There's a cake cutting ceremony and children are running around backwards. Things are also shattering to give a little bit of a chaotic element which is only natural when you're hosting a big gathering. Just before the voice over starts, we see the hosts of the party (the main characters) worried and unable to take care of the party. There is then a voice over which talks about how if life had a reverse button then you'd see that no matter how big a party is and no matter how it ends, it all starts from Waves as their new refrigerator is enormously spacious. The TVC ends with the main character saying "I think the guests are here" signaling to the reverse idea.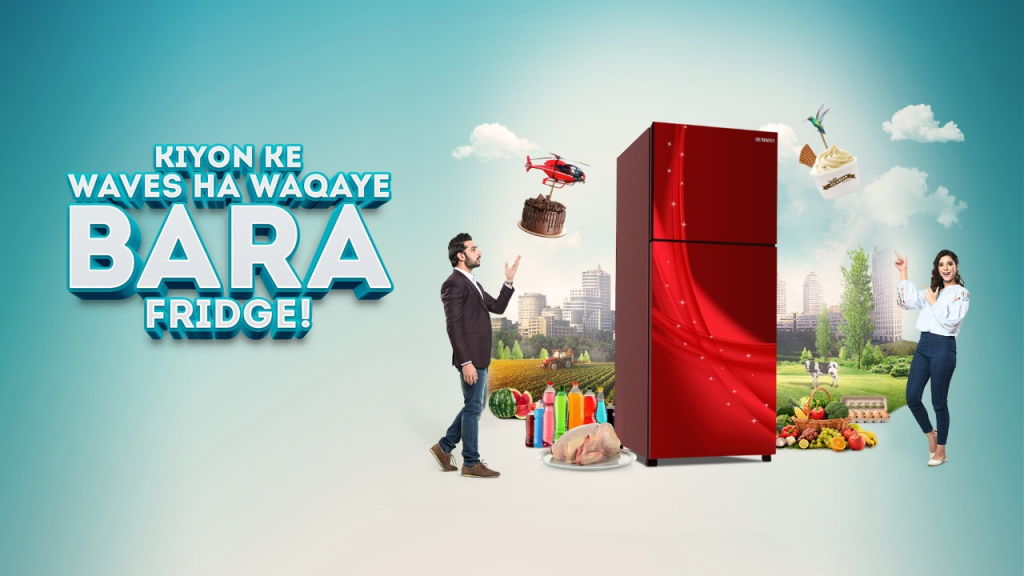 The Challenge goes International!
Consequently, a #WavesRevChallenge was introduced as a sequel to the TVC. The purpose of the Reverse Challenge was to engage the audience with the brand in a way that people of all ages can participate and have their own take on it. The challenge was clever and well thought out as it gave everyone the freedom to experiment with their own creativity while keeping the brand at the top of their mind. Models, young adults, grandparents, children and even pets. Everyone participated. Waves also put an extra boost of incentive in order to prompt even more people to participate which was through giving away a FREE 20 CFT fridge to one lucky winner who gets the most amount of likes, comments and shares on his video. Like me you and everyone else; we all love things we can easily win. Thousands of entries came pouring in; even models/influencers from Canada joined in and prompted their peers to send in their take on the famous Waves Reverse Challenge. That's not all, famous Pakistani comedian Faiza Saleem and Ukhano, a popular vlogger, influencer and photographer also made an attempt at the famous challenge. Shortlisted/best videos were then reposted by the brand on their official page.
Are You Ready For Waves Refrigerator Reverse Challenge?
Take the challenge yourself! Feel like jumping on this bandwagon? The Reverse Challenge is still on in case you thought you missed out on the big fun happening. Just make a video of yourself doing anything you like in reverse (make sure you do something different if you want the FREE fridge) and post it on your profile with the hashtag #WavesRevChallenge. Additionally, you need to tag the RevChallenge page when you post the video. Check out the Facebook and Instagram page of Waves for inspiration on what you can do in this challenge and you can inbox the brand for further details. Luck Good and Fun Have!
Disclaimer – This is a sponsored guest post & may contain collaborative links. Thank you for your support.
You can check my spring cleaning checklist to see how you can deep clean your kitchen, fridge & deep freezers.
Creative Khadija
I am Khadija Kiran, A girl blogger, content creator & digital marketer. I started this blog in 2010. It's pleasure sharing interesting stuff related art, fashion, food and lifestyle. You can enjoy my 350+ DIYs on this blog. I also sell my handmade art work. Stay tuned to see more!