Cleaning & Organizing Tips
Best Homemade Carpet Cleaner To Refresh Your Home
Best Homemade Carpet Cleaner To Refresh Your Home with a clean new look. Homemade hacks & tips for carpet cleaning. Best carpet cleaner recipes to try at home.
Carpeted floors, as neat as they might look, are a pain to clean. Even if you follow the routine of daily vacuuming the floors and using a disinfectant afterward. Annual deep cleaning of carpets is necessary. Due to the current lockdown situation due to COVID when everyone is spending more time at home. Accidents of items spilling on the carpet are inevitable. In this article, I will share Best Homemade Carpet Cleaner To Refresh Your Home.
Best Homemade Carpet Cleaner
Failed to follow the yearly spring cleaning list for the carpet cleaning this year because of the busy routine? You are in for a treat. Buying expensive carpet cleaners is an added expenditure to your monthly budget and having dirty carpets is a daily deal. I will share the DIY Carpet Cleaner to clean the carpets without spending any money. I hope you will find this article very helpful in thoroughly cleaning the carpets, as well as for how to remove stains.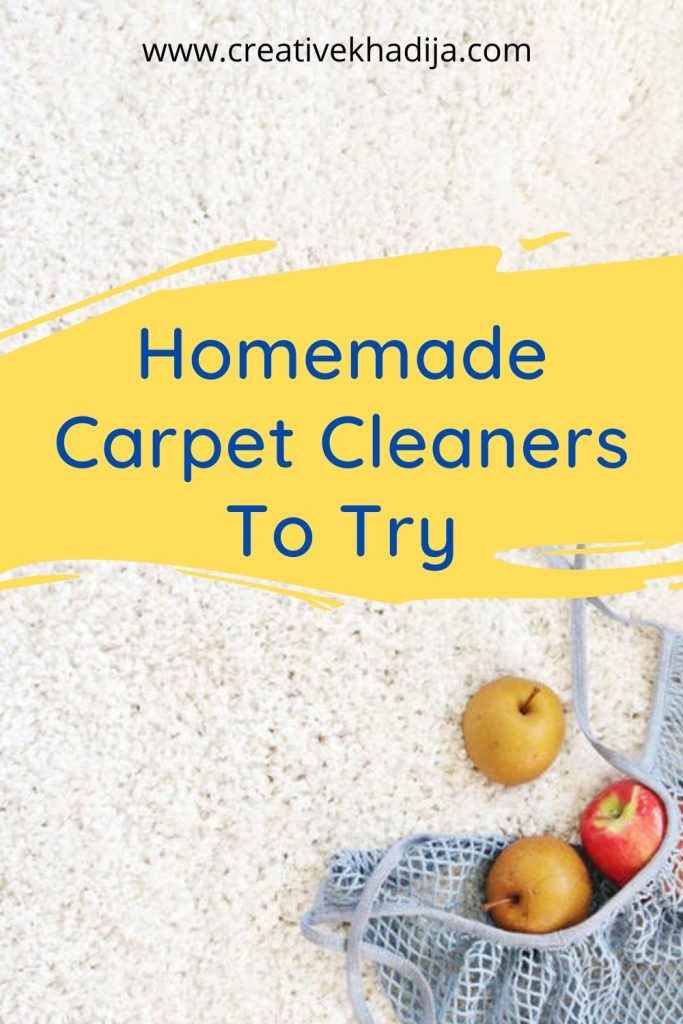 DIY Carpet Cleaner for Stain Removal
No matter how careful you are in keeping your light-colored rugs and carpets clean. Accidents like spilling ketchup, pasta sauce, spillage of makeup products, mud tracks, and sick pets messing the carpets are uncanny. The best way to ensure the stains are removed effectively is to take immediate action. Here are some DIY carpet cleaner that you can create to clean different types of stains.
Best Carpet Cleaner for Coffee Stains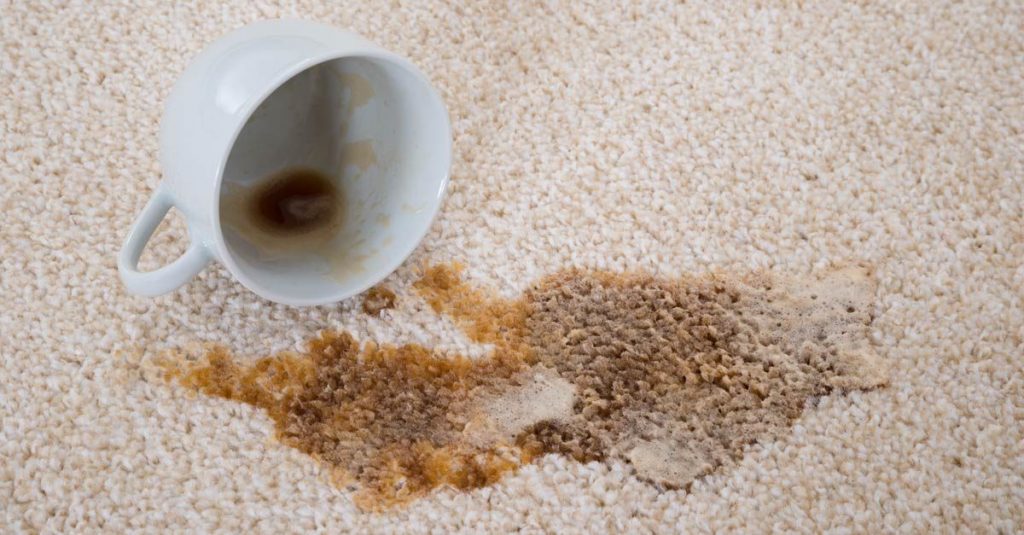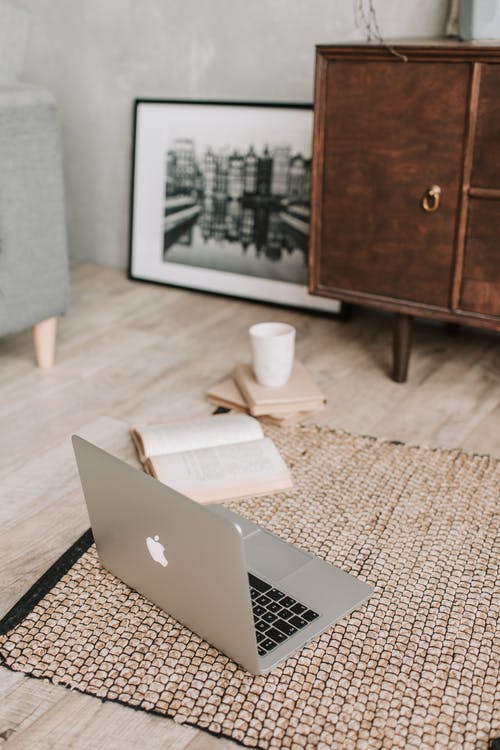 How to clean Carpet Stains, especially something stubborn like a coffee or tea is quite worrisome. However, you can easily clean coffee stains from any colored carpet by blotting the area with a clean cloth. Then, mix one tablespoon of white vinegar with one tablespoon of dish soap in 2 cups of warm water. Clean the carpet with this solution in light dabbing motions. Finally, clean the area with a wet sponge and blot it till its dry.
Get Rid of those Mud Stains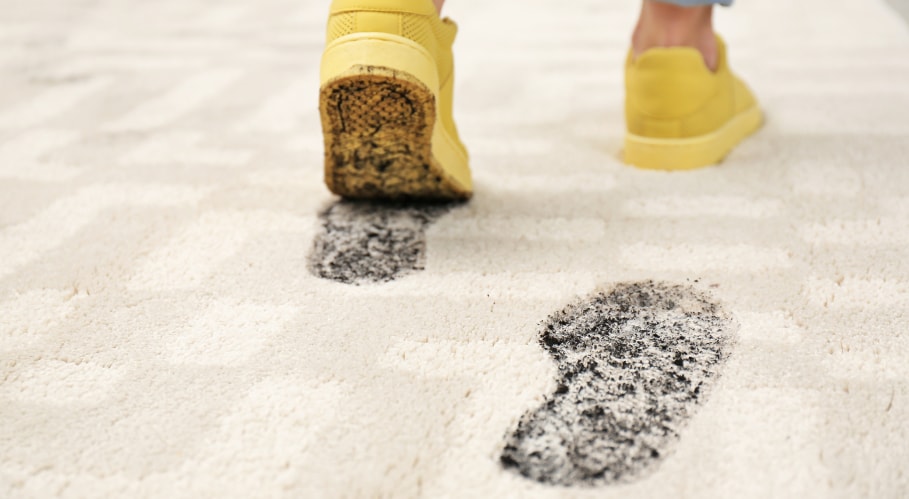 Mud stains on a white carpet is a horror story no one wants to imagine. The best concoction for cleaning the Mud Stains is two teaspoons of liquid detergent in 2 cups of cold water. Vacuum the area first to remove the dried solid mud from the carpet. Now gently clean the carpet with the solution using a sponge or soft bristle brush. Use plain water to clean the area afterward.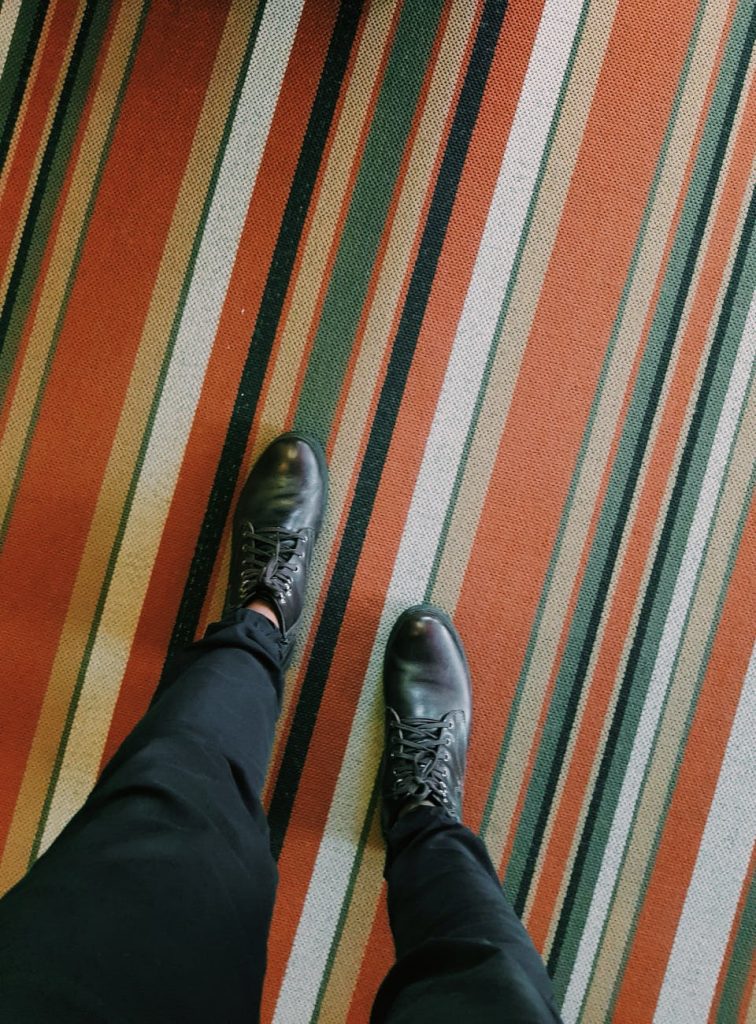 In case the mud is red and has tinted the area, use oxygen bleach mixed in water for stain removal. This Homemade Carpet Cleaner will be helpful indeed.
DIY Carpet Cleaner for Vomit Stains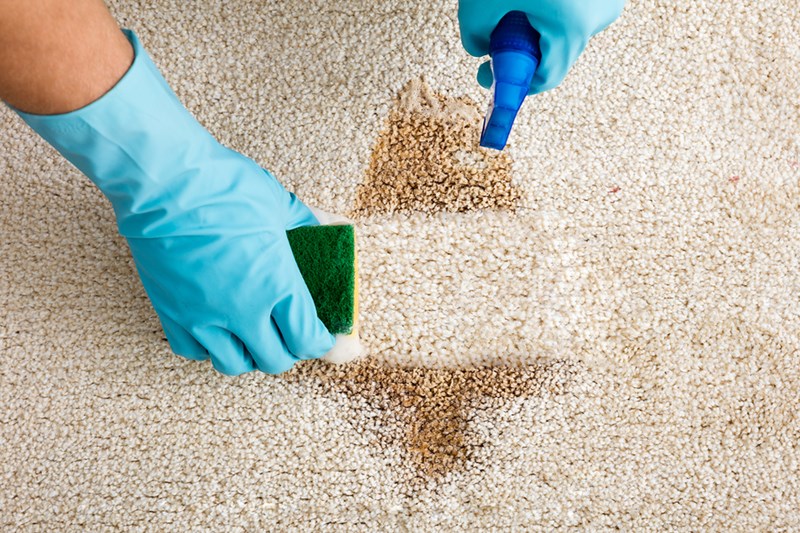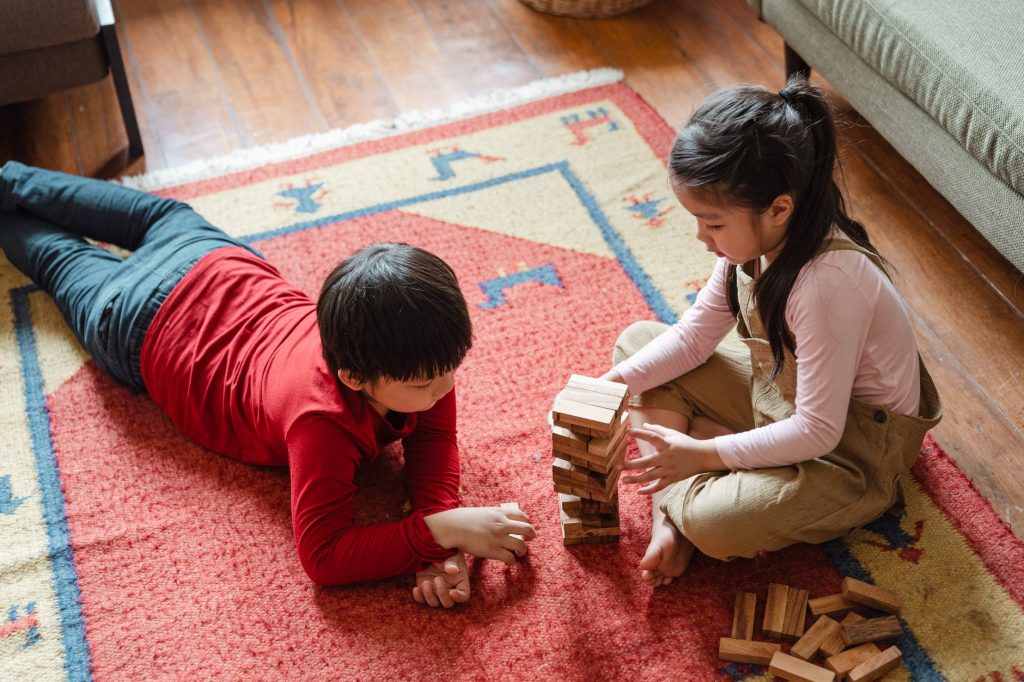 Whether you have a child or a pet in the house. Throw ups might be often and beside the awful smell, the stains are much harder to get rid of. For fresh or dried vomit, the first step is to scrape all the vomit off. Make sure to use gloves. After removing the vomit, make a Vomit Cleaning Solution. You can create the solution by mixing equal parts of hydrogen peroxide with water.
Use vinegar instead if you don't want to use chemicals. Spray on the area and clean with a microfiber cloth. Repeat the process several times until the stain goes away. Now, let the carpet air dry and enjoy fresh, clean carpet.
Homemade Carpet Cleaner for Makeup Spills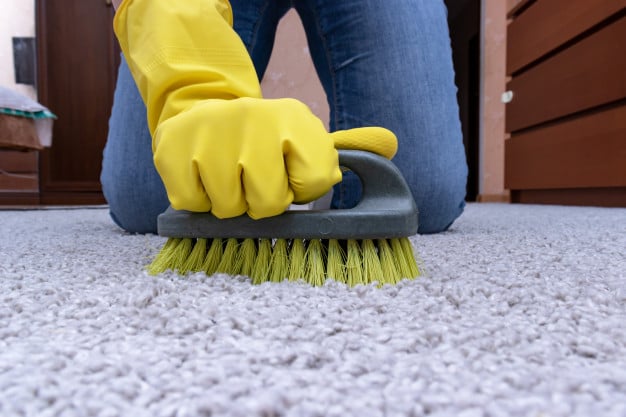 On our list of how to clean carpet stains, we can not miss the makeup spill stains on those carpets. If you are a woman with any amount of love for makeup, you must have come across accidents of spilling different makeup products on the carpet. Your first response will be to use makeup remover, but let me tell you how bad of an idea that is.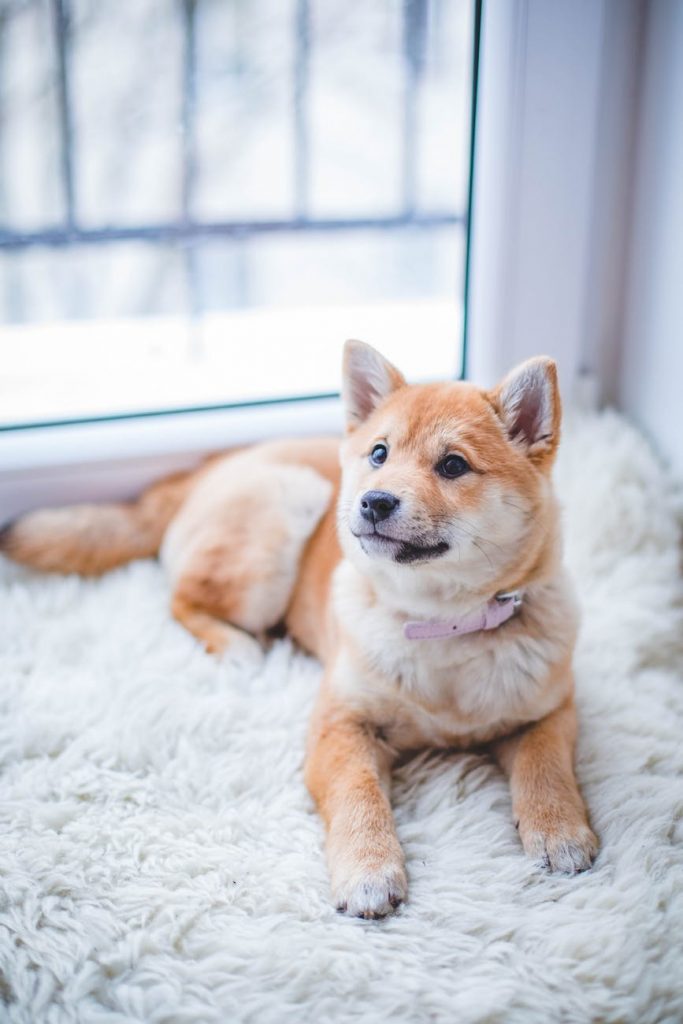 Every makeup product requires different types of cleaning solutions. For Makeup Spills, the best approach is spot cleaning and using a blotting motion. Nail polish can be removed with acetone and rubbing alcohol works great for lip products. For foundation and skin products use a 3% hydrogen peroxide solution. 1 cup of warm water and 1/4 teaspoon of liquid dish wash works great for mascara or liner stains.
Getting Rid of Blood Stains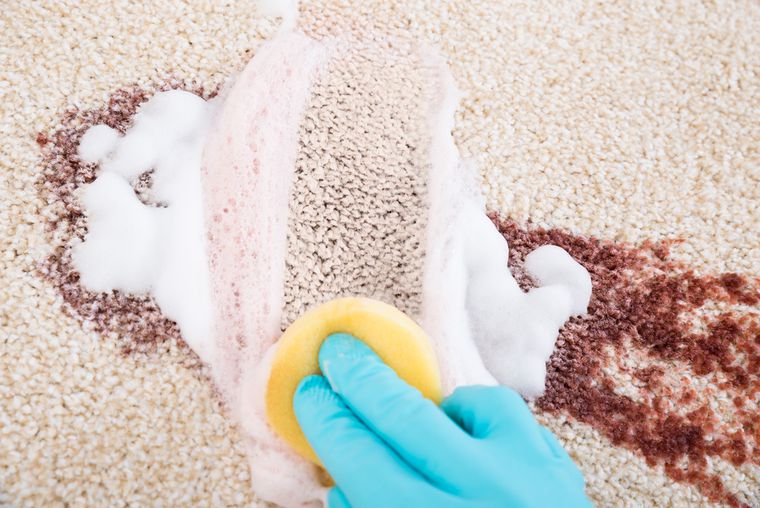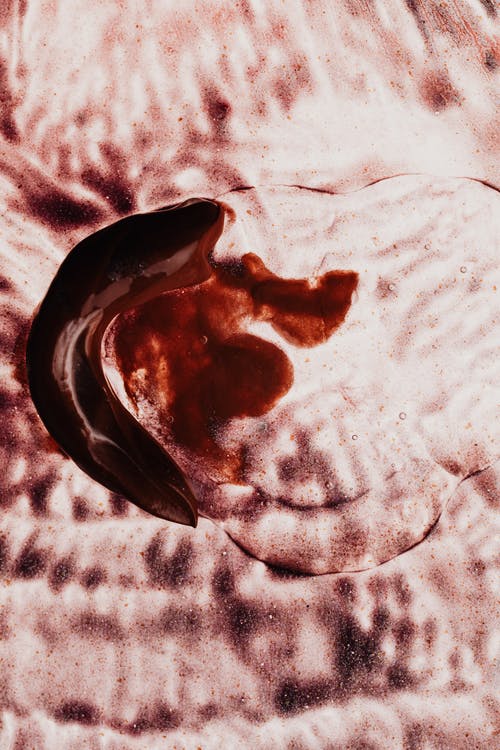 Accidents are avoided at all costs, but sometimes unforeseen things happen. With Blood Stains, the best technique is to act as quickly as possible. Use 2 teaspoons of liquid detergent mixed in cold water to clean the area. After thoroughly cleaning the area, use oxygen bleach to get rid of the red tint of bloodstains. Repeat the process several times until the stain is gone.
Multi purpose Cleaner for the Carpet
If you have been busy for a while and have a large family that has resulted in a badly stained carpet and throwing it out seems like an only solution. Well, you can still salvage it, with a little helping hand and some elbow grease.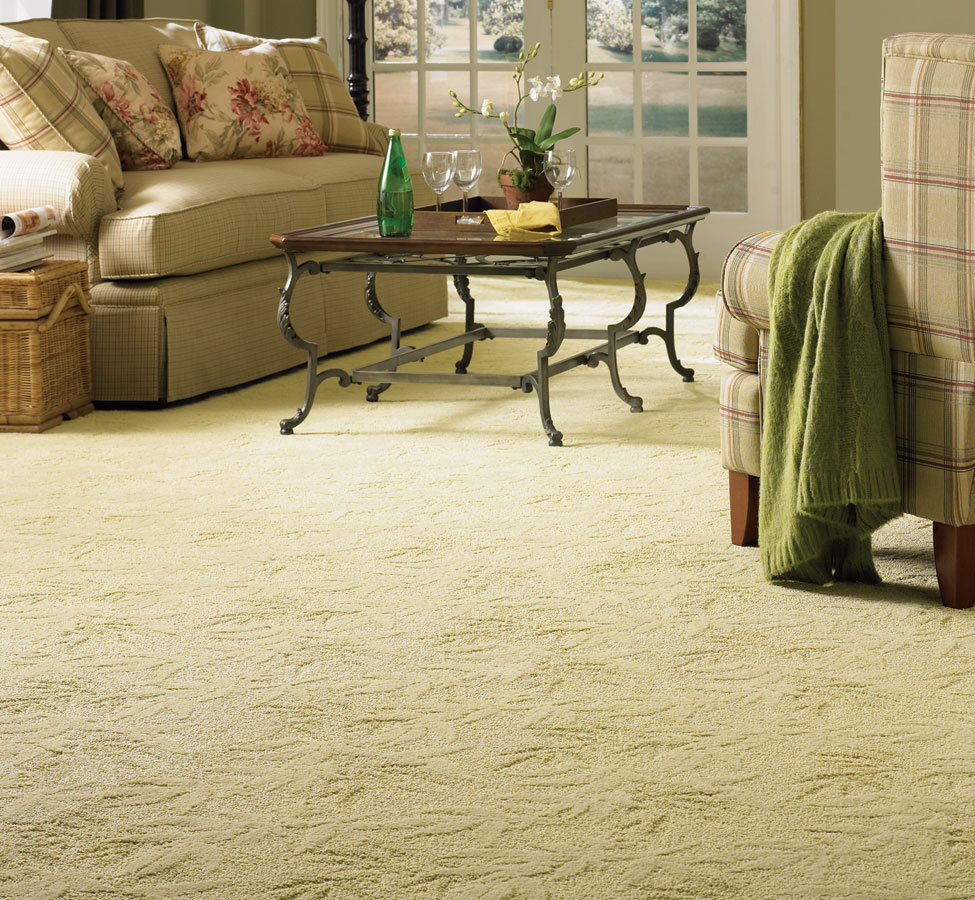 If you have been putting off the spring cleaning list, its time to start it with the carpet cleaning. You can create the best homemade carpet cleaner without spending a single penny and have a fresh new carpet.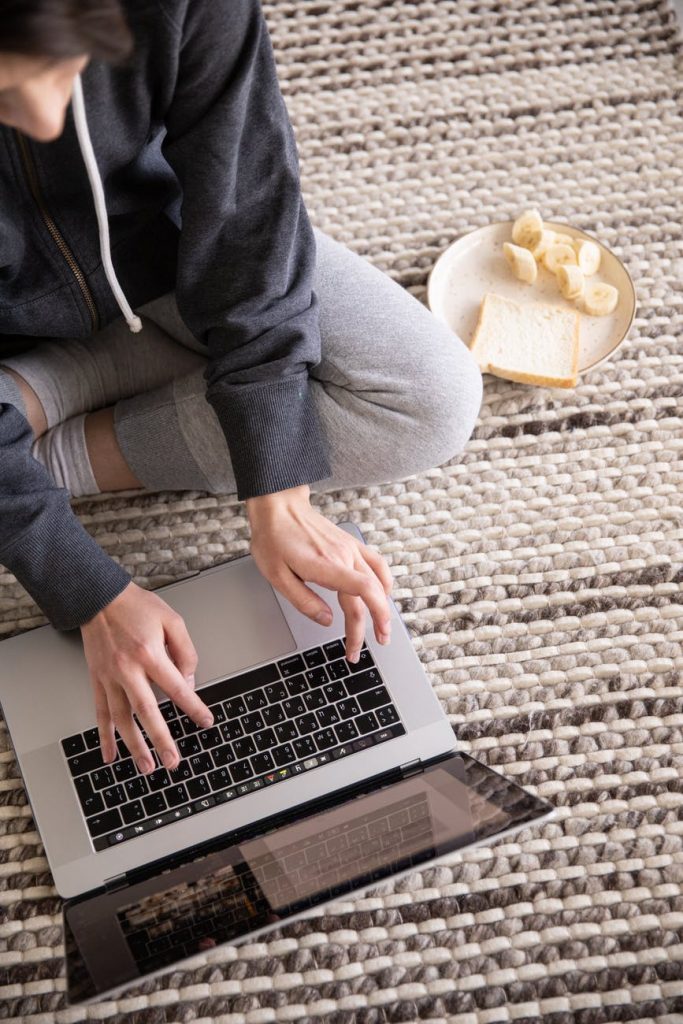 To start the cleaning process, vacuum the room thoroughly at least 2 times. For the bad and stubborn stains, make a Multi purpose Cleaner with 1/4 cup borax, 1/4 cup salt, and 1/4 cup vinegar. Apply the paste to the most stained area and let it dry for several hours. After the paste has dried, remove it with a vacuum cleaner. Now shampoo the whole carpet.
You can also use a steam cleaner to thoroughly clean the carpet. Let it dry completely before moving in the furniture. You have revived the old carpet and now enjoy the brand new look of the carpet.
Note: Some of the images are sourced from Google and the credit for all the images goes to their respective owners.
I hope you enjoyed reading the article on Best Homemade Carpet Cleaner to Refresh Your Home. I wish your carpets always stay clean and you be protected from bad carpet stains. If you have any stubborn stains, I hope these techniques helped you out.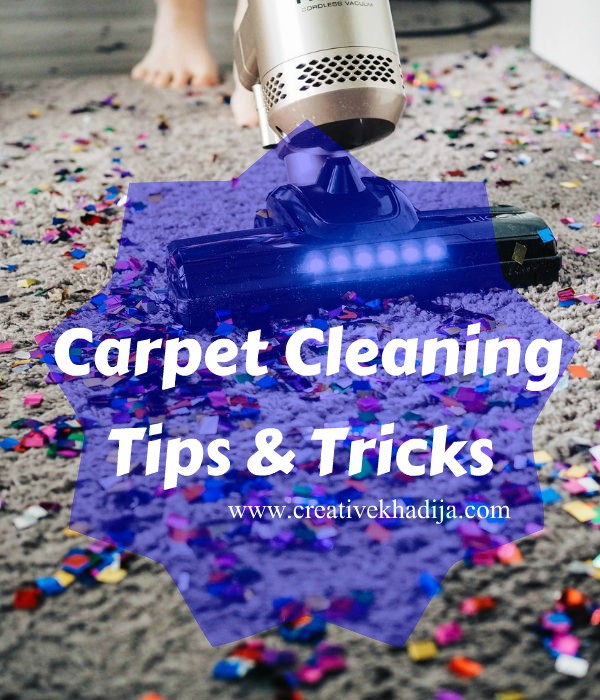 If you need more assistance, check my previous article on Carpet Cleaning Tips and Tricks You Should Know.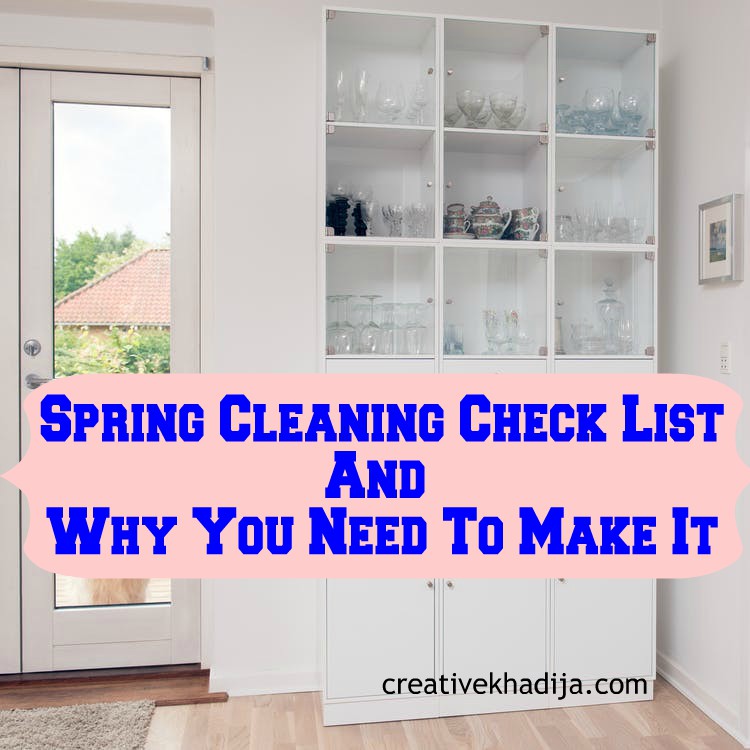 Also, read my article on Spring Cleaning List and Why You Need to Make It for cleaning tips for the whole house.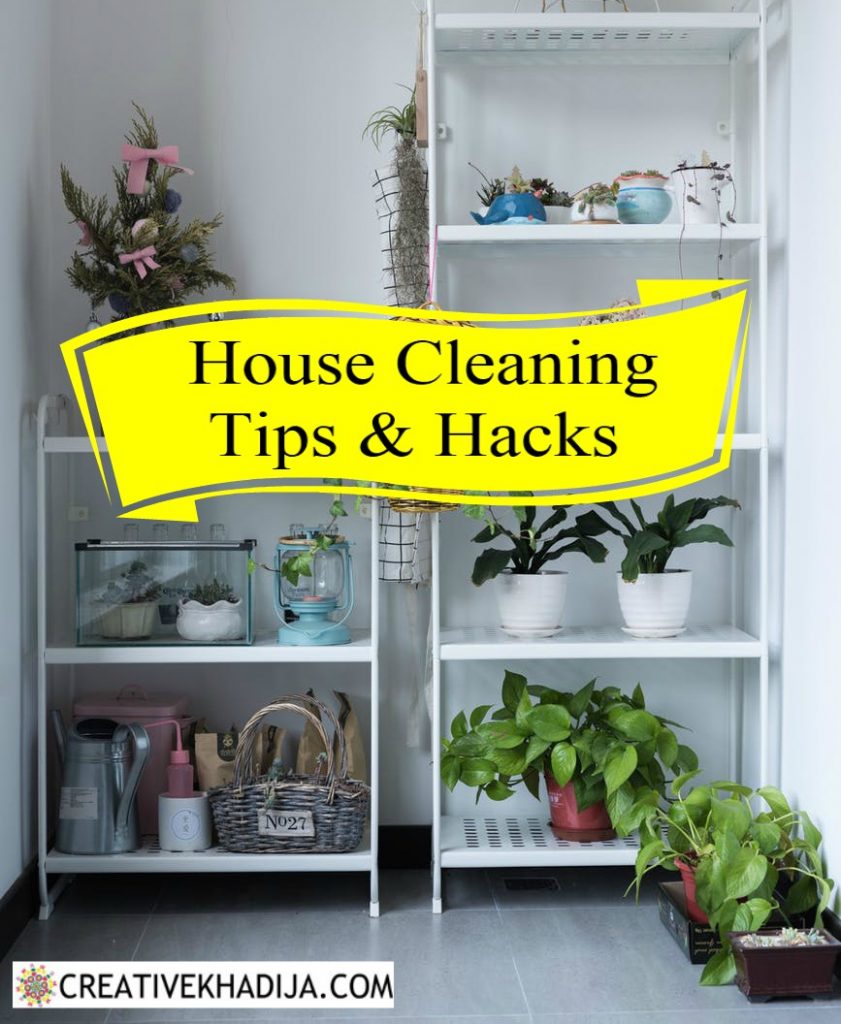 Yet another detailed checklist for house cleaning, which you can find many useful tips and ideas in this article.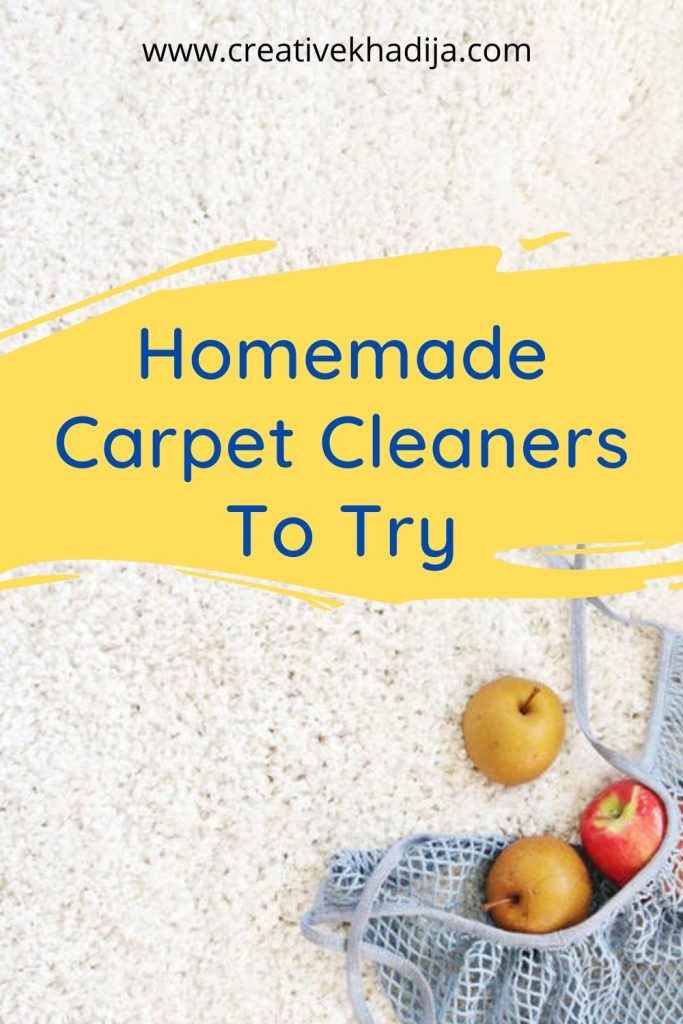 I hope you will find this article useful for your house cleaning & carpet cleaning mainly. In this article, I have shared Best Homemade Carpet Cleaner ideas & hacks to refresh your home. During the quarantine period, in case you get some stubborn stain on your carpets, be sure to try these cleaning hacks! All the best.
Khadija