Cleaning & Organizing Tips
Carpet Cleaning Tips and Tricks You Should Know
If you are willing to put in a little elbow grease to clean the carpets and rugs in your house. Then, you are going to find this article on carpet cleaning tips and tricks you should know very helpful.
While performing the annual ritual of house cleaning, it is important to give a deep cleanse to items that don't get special attention during regular cleaning. These items include carpets, rugs, curtains, furniture and other similar items. A fully carpeted house is absolute bliss. Considering, you don't have to find your slippers every time you leave the bed. Also, carpeted houses are ideal for infants and toddlers. Since they can easily walk around and crawl, enjoying the space.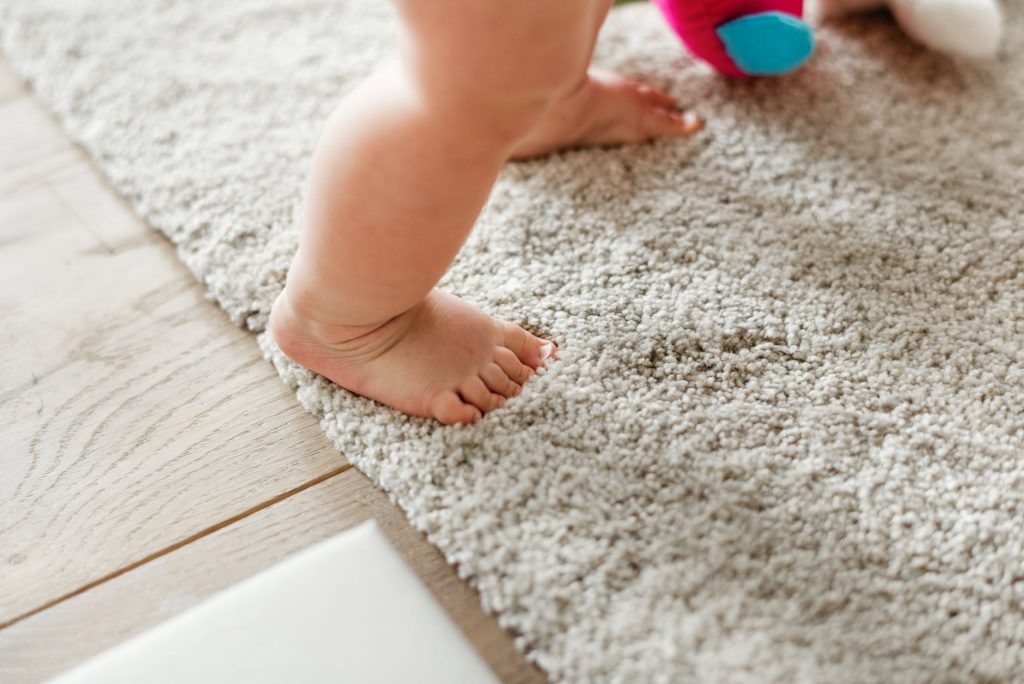 Of all the pros you can think of for having carpets on the floors. One big flaw is the cleaning of the carpets. Regular vacuuming and mopping the carpets is not just enough. They can absorb layers of dust and dirt, which can only be gotten rid of, after a thorough wash or a deep cleanse. If you are willing to put in a little elbow grease to clean the carpets and rugs in your house. Then, you are going to find this article on carpet cleaning tips and tricks you should know very helpful.
Read below for tips on how to effectively clean carpets, remove different types of stains from the carpet, and a recipe for a budget-friendly DIY carpet cleaner.
How to Clean Carpet in Budget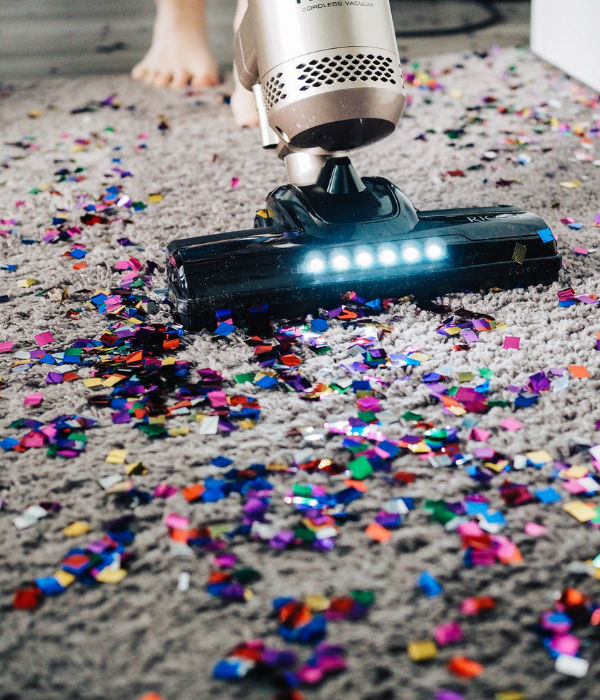 Using a vacuum cleaner on a regular basis to clean the carpets is very important. Especially, if you have kids and pets around, it means the carpets are going to get messy more often. Once a year, give yourself some time to properly clean the carpet. A steam cleaner is going to be very handy if you already own one or can rent one. In case you can't find a steam cleaner, you can make do without one.
For how to clean the carpet effectively, you need to start by vacuuming the room thoroughly. Make sure you vacuum all the dirt, loose hair, tiny scrapes, and other things. Next, with the help of other family members move the furniture to another room. If shifting the furniture is not ideal. Then, you can just cover the legs of the furniture with a plastic wrap to keep them protected. Use a bucket of warm water and a small quantity of regular shampoo. Other items that you will be needing will be a stiff bristle brush and some dry old rags.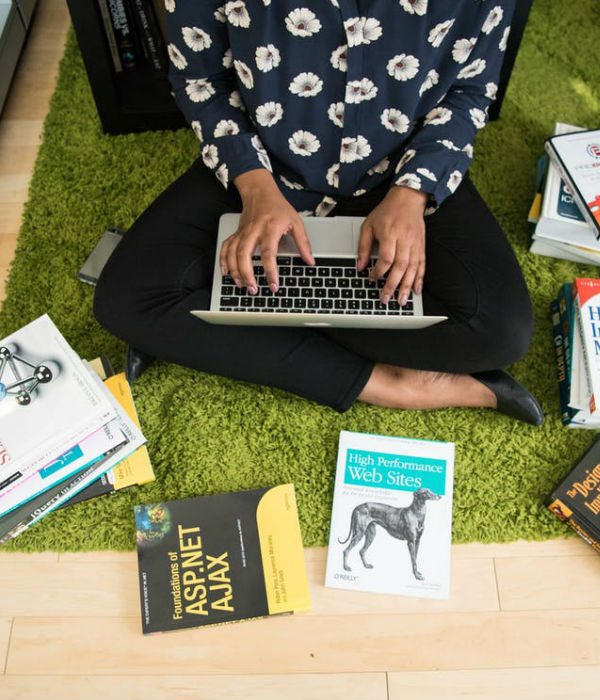 If you are planning to fully clean your house and are looking for a house cleaning checklist. Read my article on Spring Cleaning List and Why You Need to Make It.
Start at one corner of the room. Scrub the carpet with a small quantity of shampoo and water. Use clean water to thoroughly get rid of the shampoo. Use the old rags to soak up as much water as possible. Repeat the same process throughout the whole carpeted area. Scrub a little harder on the areas with stains.
Always remember to start at the farthest corner of the room from the door. Clean your way out. After cleaning the room, fully ventilate it with open windows and a fan. This will allow to dry up all the moisture. Avoid going into the room while the carpet is still wet. Since wet carpet is more prone to dirt. After following these carpet cleaning tips, use vinegar to disinfect the carpet. Use vinegar in a spray bottle and spray it all over the carpet. Don't forget to give the vinegar time to settle in and dry up.

How to Remove Stains from Carpet Easily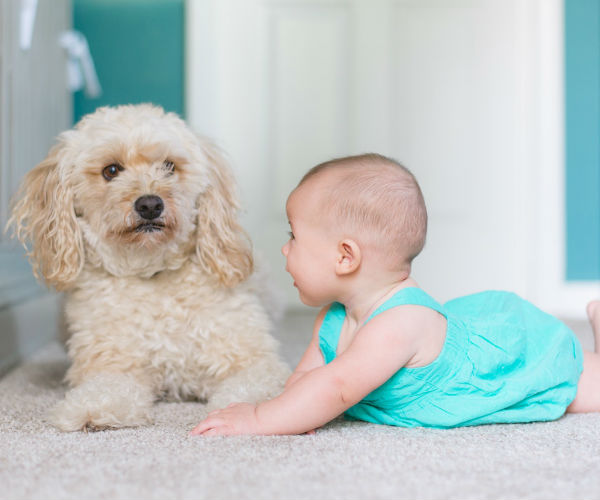 If you have kids and pets around. Chances are you often get stubborn stains on your carpet. Even if your household consists of grown-ups. You can easily have spills and clumsy accidents. There is nothing to be ashamed of. In this part of the carpet cleaning tips and tricks you should know, I will tell you how to remove stains from the carpet. These tips effectively remove different types of stains from your carpet. Allowing it to look as good as new.
With toddlers and infants around, throw ups are very common. After cleaning up the fresh vomit immediately, disperse baking soda on the area to absorb the remaining moisture. After letting it sit for 10 to 15 minutes, clean it with warm water and a little shampoo. For stubborn vomit stains, use club soda. It is very effective for carpet stains.
Carpet Cleaning Tips and Tricks You Should Know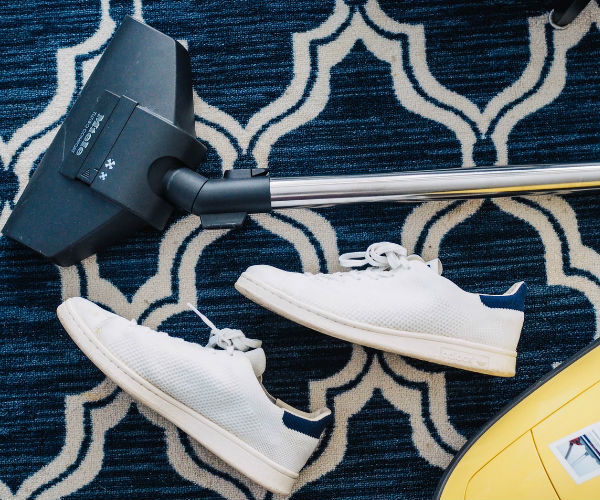 If you accidentally spilled coffee or tea on the carpet and now are stuck with the stain. Use equal parts of liquid dish soap and white vinegar in 2 cups of warm water. Using a sponge or a clean rag, gently dab on the area. Work your way until the stain is completely gone.

You can also use different ingredients to remove different types of makeup stains. Use a nail polish remover to get rid of the nail polish stain. Rubbing alcohol is very useful in removing lipstick stains from the carpet. For base makeup like foundation and concealer stains can be removed by using 3% hydrogen peroxide.
For all other types of stains, you can make a DIY carpet stain remover. All you will need is 2 tablespoons of salt dissolved in half a cup of vinegar. Rub the area with this solution to get rid of the stain. To get rid of stubborn and darker stains, add 2 tablespoons of borax to the above-mentioned solution to gently scrub away the stain.

DIY Carpet Cleaner at Home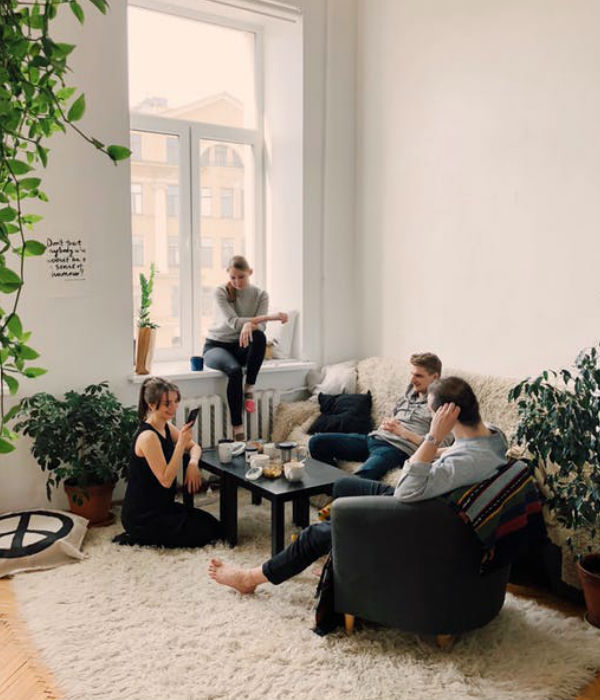 Cleaning the carpets can be tiresome and might tempt you into using commercial cleaning services. However, they usually cost a small fortune and you can easily invest that money elsewhere. You can perform professional grade carpet cleaning by yourself, by using a DIY carpet cleaner. To make an effective carpet cleaner, use 2 tablespoons of translucent liquid detergent with 4 tablespoons of liquid all-purpose cleaner. Add 1 teaspoon of fabric softener, 1 scoop of oxygen bleach to the mixture and mix it in a gallon of hot water. Put this mixture in a spray bottle.
Before you start cleaning your whole carpet with it, patch test the homemade cleaner. After you have successfully done the patch test, start spraying it onto smaller areas of the carpet. Let it sit for a few minutes and then gently scrub it away with a stiff bristle brush.
If you are looking for a milder, non-toxic, and kid-friendly carpet cleaner. Mix a cup of white vinegar with 2 cups of warm water. Add 2 teaspoons of salt to it and a few drops of any essential oil. This will not only clean your carpet and disinfect it, but will also leave it fresh smelling. The above-mentioned recipes for the DIY carpet cleaner are not only very practical, but also require no extra investment. Since you can easily find all the ingredients readily available at your house.
You can also check my previous cleaning hacks and tips: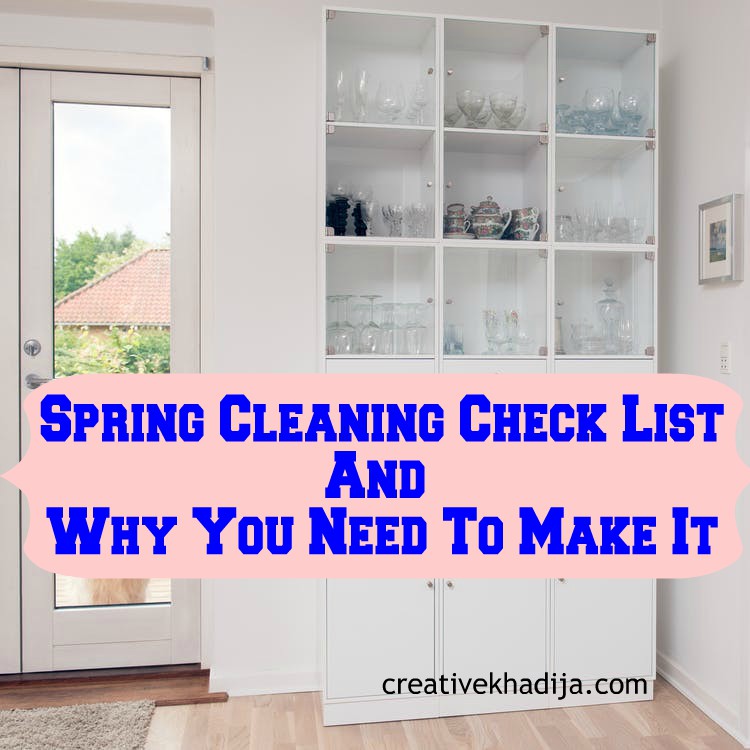 Spring Cleaning List and Why You Need to Make It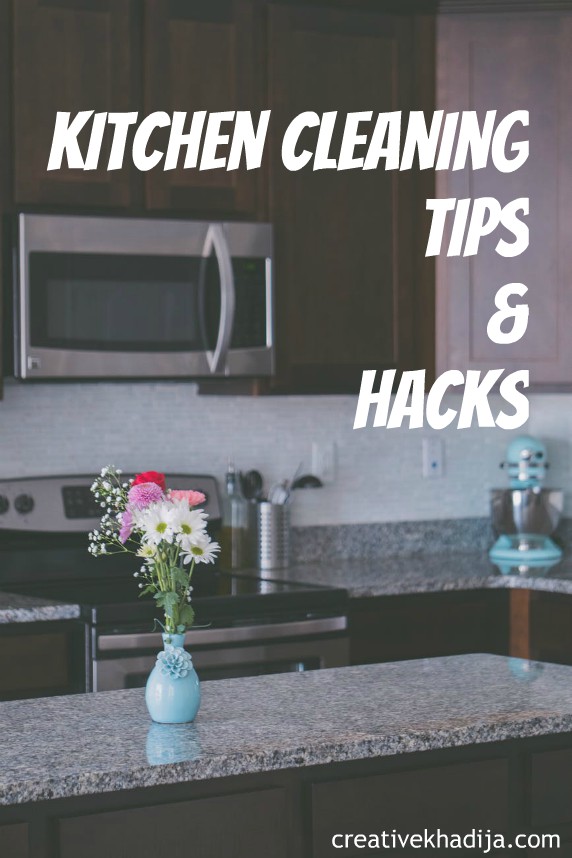 Kitchen Cleaning Tips and Hacks You Should Work before Ramadan
I hope you find this article on carpet cleaning tips and tricks you should know very helpful while cleaning your carpets. Keep reading Creative Khadija Blog for more useful hacks about home and daily life. Be sure to subscribe the email newsletter :)
Thank you!