Anthro Inspired
DIY Shell Ring Jewelry Dish Inspired By Anthropologie
One of the easiest DIY to make seashell jewelry dish for keeping rings and mini accessories. Have a look at my Anthro inspired DIY today on Creative Khadija Blog!
Hey everyone, I hope you all are having a great day. Today I am going to share one of the easiest craft idea. If you are following me for some time now, you may remember my Anthro Inspired jewelry DIYs and tutorials. Today again I am sharing one of the easiest Anthro's knock off which you will enjoy making. Last month I've posted a roundup of my anthro inspired crafts ideas and tutorials. Now have a look at my today's DIY: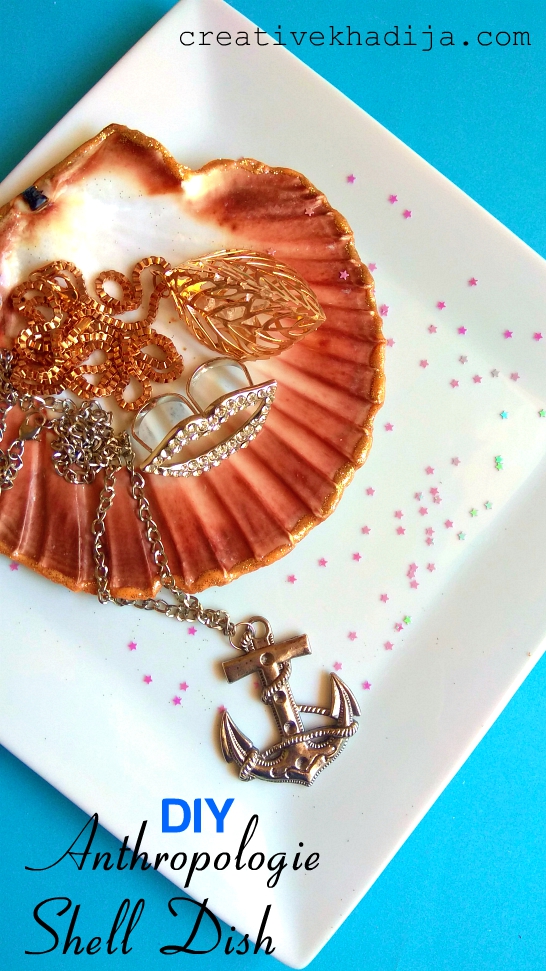 Isn't it a cute Shell Ring Jewelry Dish? It's actually inspired By Anthropologie. Let me show you the inspiration behind my this seashell craft.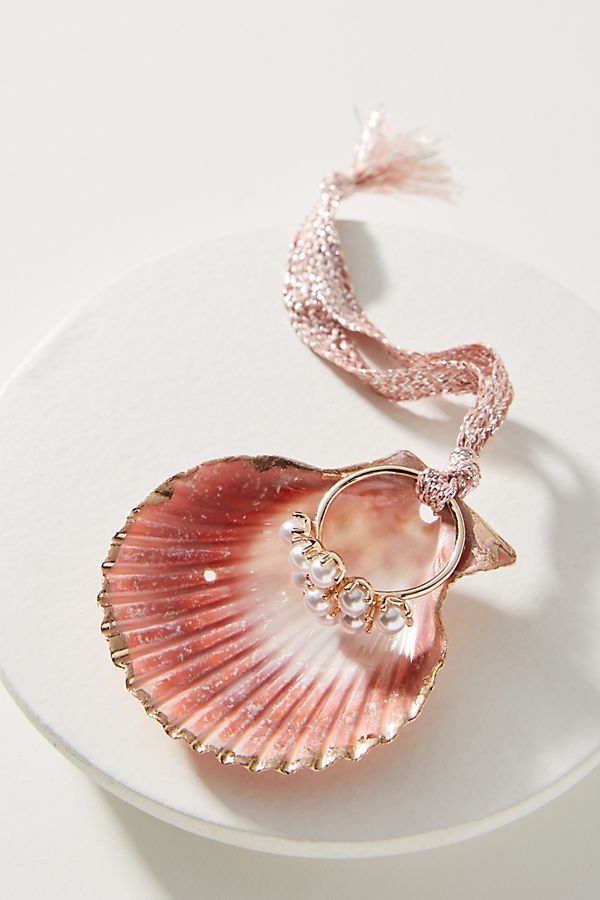 When I saw this cute dish, I seriously was excited to make something similar. One of the reason behind my excitement to try this craft, was the original seashell which I had in my crafts stash since long. Once I received a cute gift from my friend in Spain. She lives near the beach and used to collect seashells from there. She makes seashells crafts as well. So when she sent it to me, I also decorated a seashell wall art with them. You can check that idea on my post how to make sea shell crafts.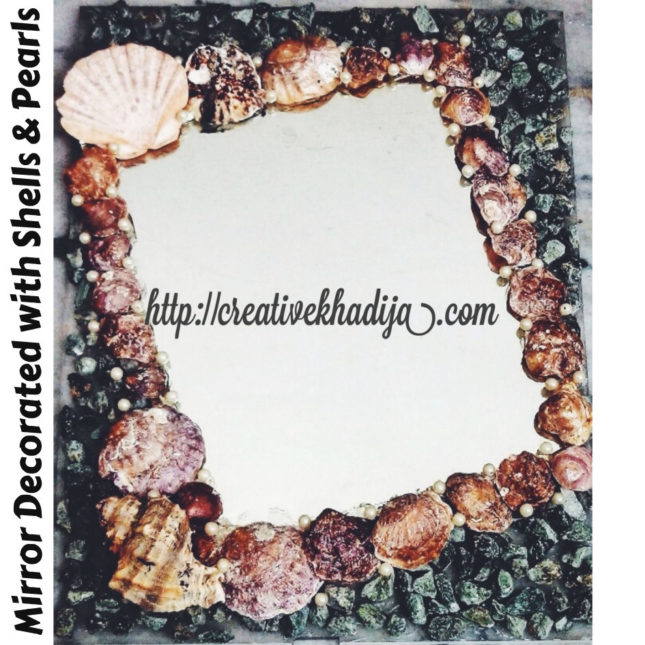 I hope you will like this tutorial of decorating sea shell wall art
You can see many DIY crafts for girls on creative khadija blog and my today's creative idea is also one of them. Have a look at the steps now: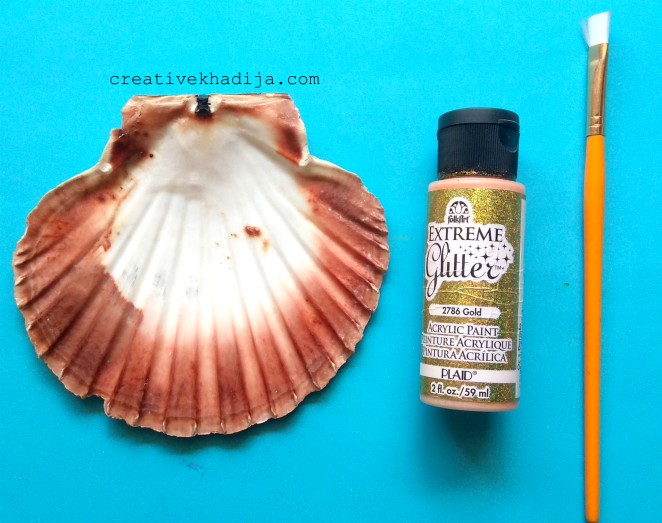 For making this DIY Shell Ring Jewelry Dish Inspired By Anthropologie, you will need only a big size seashell, glitter glue & paint brush only. Let's make it.
DIY Shell Ring Jewelry Dish Inspired By Anthropologie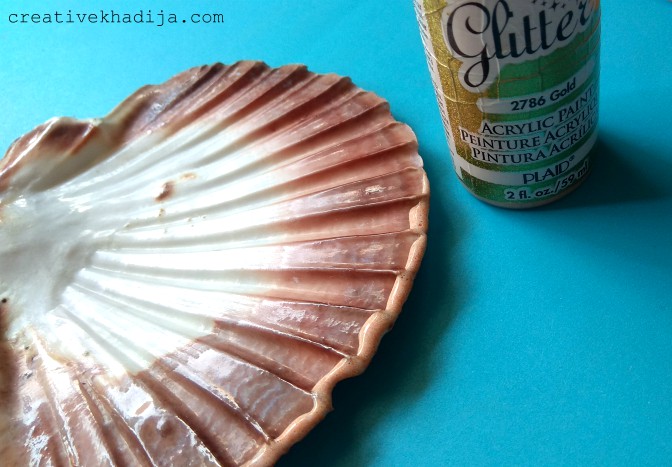 First of all, I washed the seashell and dried with a paper towel. Then applied glitter glue (extreme glitter glue by Plaid) on a paint brush. Applied the glue carefully on the edges of seashell. Gold color is such a pretty shimmer. Isn't it?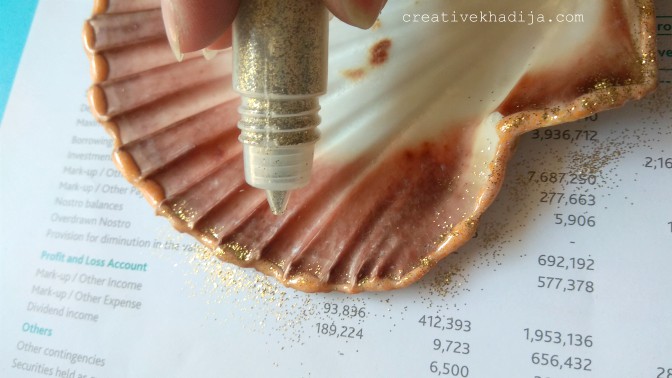 But wait, I was not satisfied with the shimmer so I put some additional glitter chunks on the glitter glue which I applied already.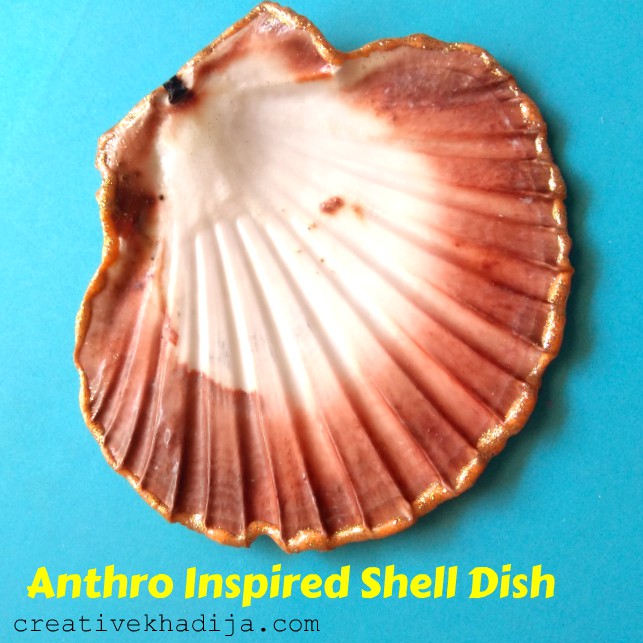 What do you think? Isn't it looking pretty? But wait, let's add some more glitter to it. What do you think?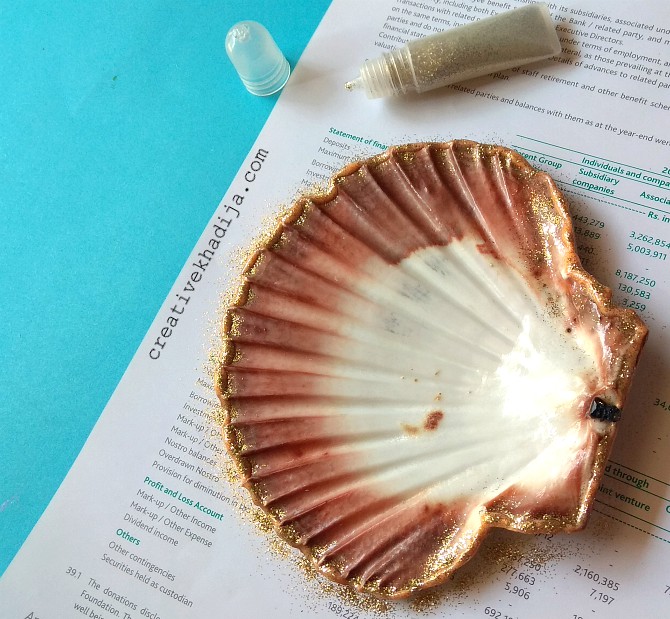 Before sprinkling the additional glitter chunks, you need to place a sheet under the seashell. So when you complete applying glitter, you can add it back to the glitter bottle or jar.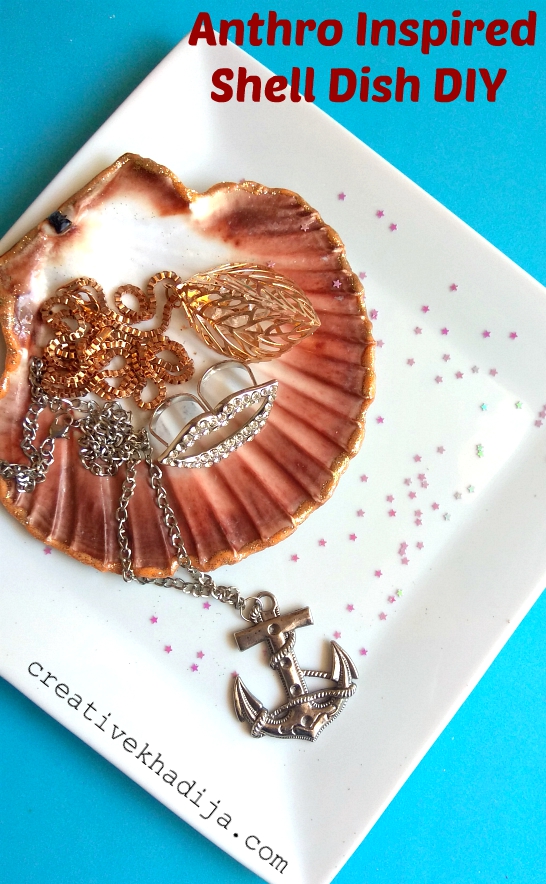 DIY Shell Ring Jewelry Dish Inspired By Anthropologie
There are many creative shells crafts ideas but I guess this one is the easiest one to try. No professional skills required to make it. Even a kid can make it easily. I have shared many DIY crafts for kids and soon I will be planning a seashells craft ideas with kids as well. When my niece saw this, she was excited to try something with it. So I promised her that we will craft something later with these shells.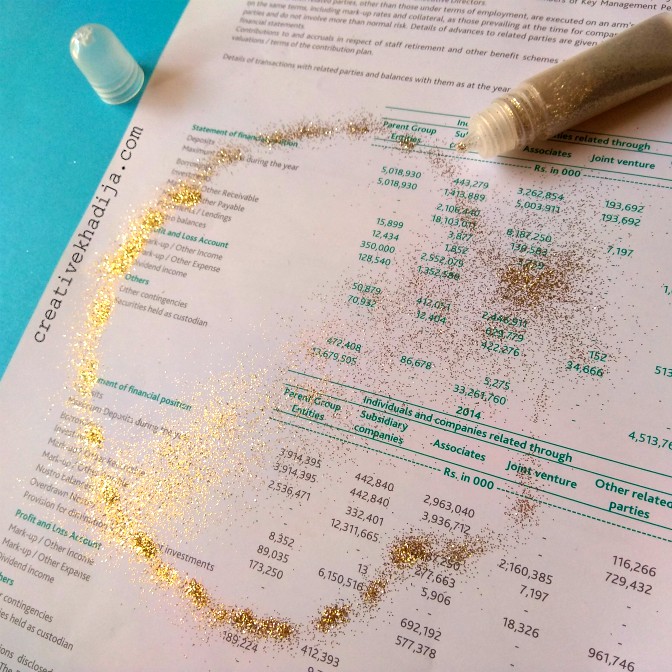 Want to know how to add back your additional glitter to the bottle for using again? Simply fold the paper & collect all glitter chunks in a line. Now carefully place the edge of it on the bottle top hole. Shift the glitter from paper to bottle easily. Ta-Da
DIY Shell Ring Jewelry Dish Inspired By Anthropologie

This is how to organize your jewelry and accessories beautifully on a seashell dish. Isn't it one cool idea?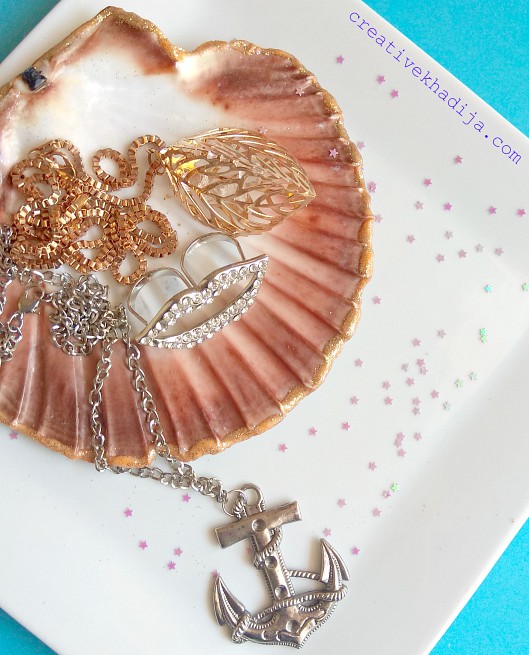 If you like this idea, please share with others on your social media. Though I don't know how much you will like it, but for me it's a very cool addition to my vanity table now. This is going to be my dish for keeping mini jewelry, like rings on it. I simply find it useful and I am sure if you will be making one, you will love it too.
Be sure to share your views about my today's seashell craft idea. I would like to see if you will try this. You can check my archives seashells crafts DIYs too. Happy crafting girls :)
Khadija ~