Anthro Inspired
6 Anthropologie Affordable Easy DIYs For Girls
Have a look at my collection of easy and affordable girls accessories making ideas. Anthropologie knockoffs jewellery making tutorials by Creative Khadija.
Hello, I hope you are having a great day! Today I am going to share a roundup of my Anthro Inspired accessories & jewellery easy DIYs for girls. Finding inspiration in others creative arts is really fun. As Anthropologie is one of my favorite brand since long, so it's always good to see their stuff. In my today's blog post you will see some affordable DIYs of Anthro knockoffs for girls accessories. Have a look:

6 Anthropologie Affordable Easy DIYs For Girls
6 Anthropologie Affordable Easy DIYs For Girls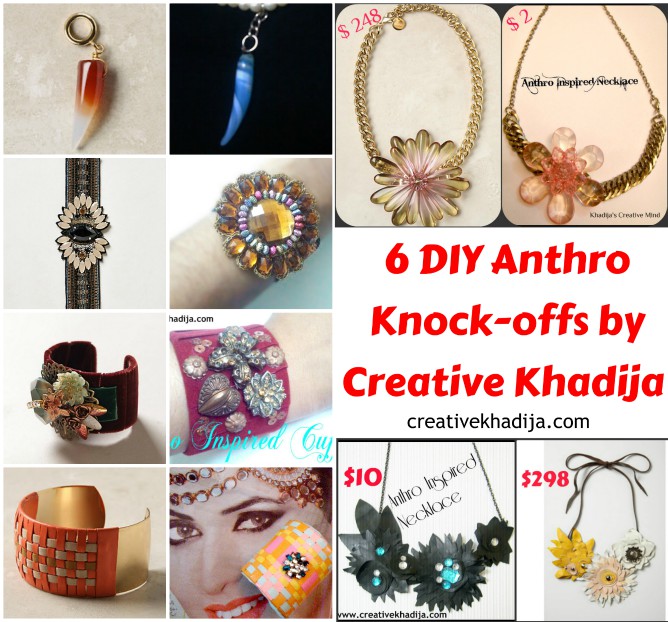 Raise your hand if you are a fan of Anthro but you are broke! Hehe. I know their products are not easy to buy sometimes as the rates are WOW you know. On the other hand, if you have some skill for the love of DIY and crafts, you should be making it yourself. Making your own version of Anthro knock offs is always interesting! Have a look at some of my versions now!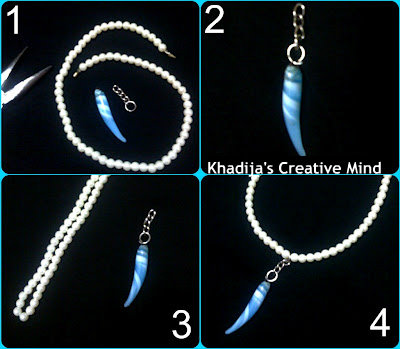 Anthro Inspired Necklace with Marble Charm I made this necklace in hardly 15 minutes. All you need to do is making a pearls necklace and attaching a marble charm to it with the help of a jump-ring. Super easy yet cute. Isn't it?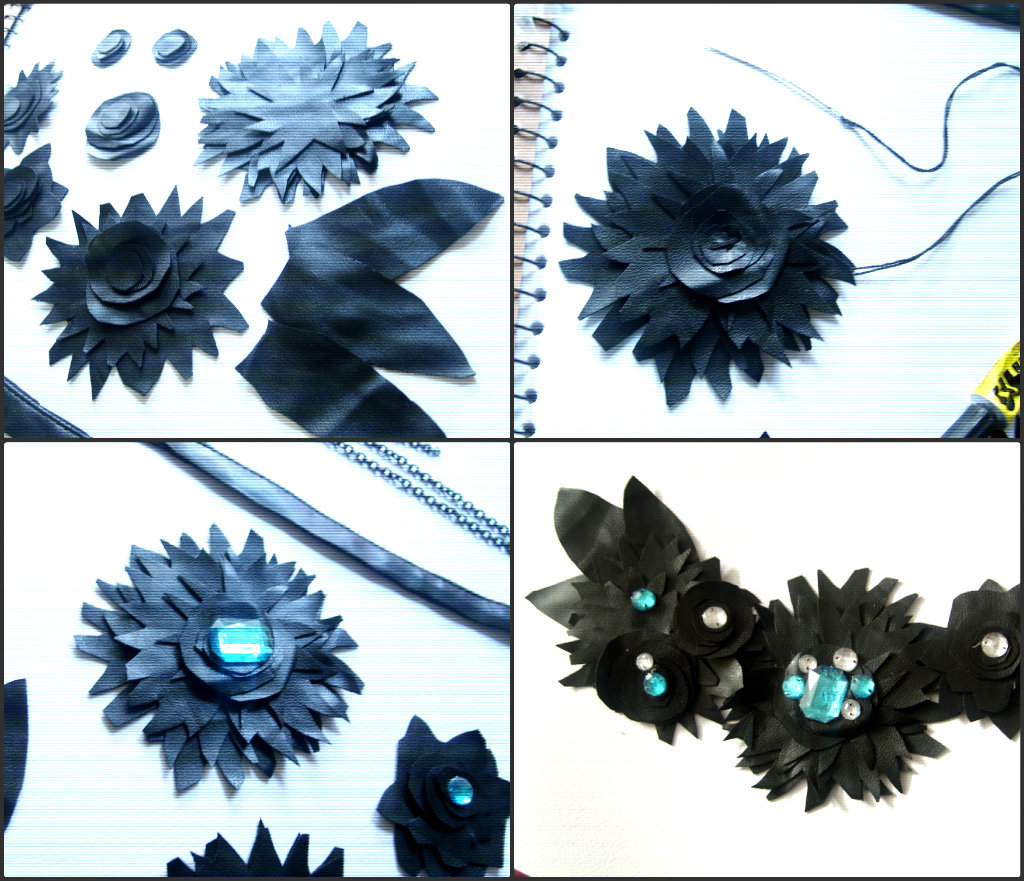 How To Make Anthro Inspired Leather Necklace Leather accessories making was not my thing until I tried once. One of my auntie gave me some leather fabric & suggested to make a handbag. I made a little pouch with my hand embroidery and few accessories too. This Anthro inspired necklace was one of the accessories I made and sent to a blogger friend in USA.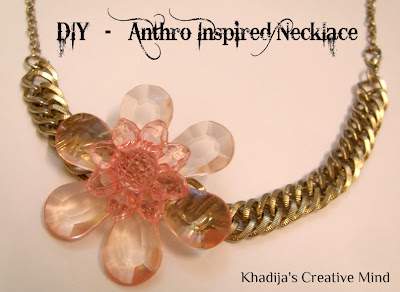 DIY Anthro Inspired Necklace This is one of the easiest DIY I have tried about jewellery making. All you need to do is attach the flower crystal with metal chain necklace with the help of a wire only. I hope you will like this quick idea.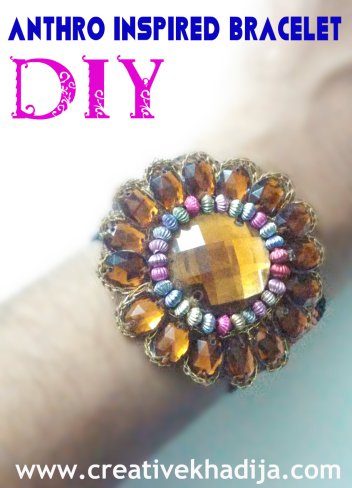 Anthro Inspired Bracelet DIY Arm candies are always interesting to try. When I saw this bracelet on Anthropologie, I realized I have already a similar beaded patch in my craft stash. So I tried it and it was simply fun craft to try. I hope you will find this idea interesting as well.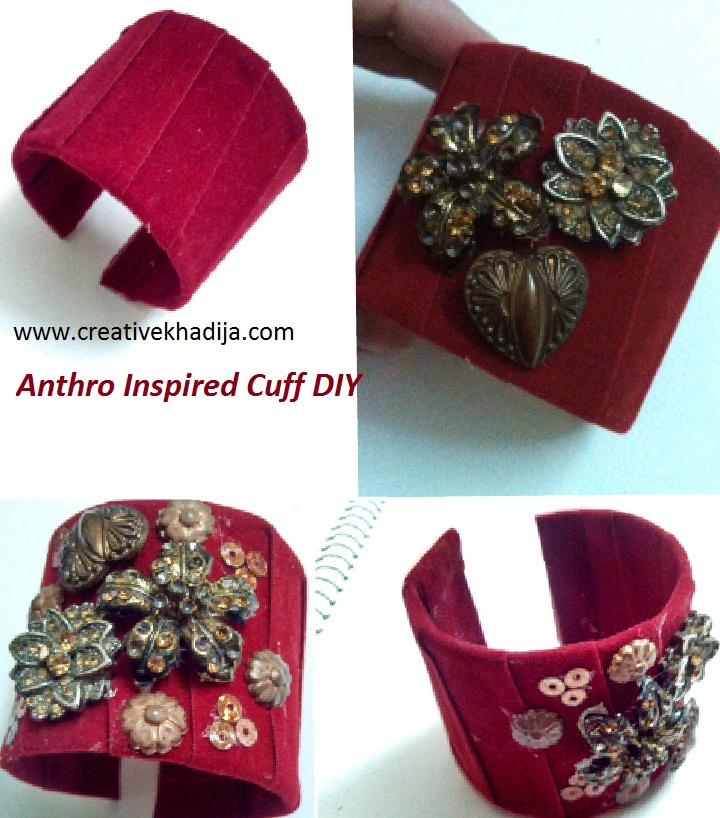 How To Make Anthro Inspired CuffThis velvet ribbon wrapped cuff is also one of my anthro inspired accessory. This is a recycling project as it's base is toilet paper roll. You have seen a lot of my tp roll crafts already. I wrapped the base with velvet ribbon and paste the antique charms on it. Simple and easy yet another anthro knockoff is done!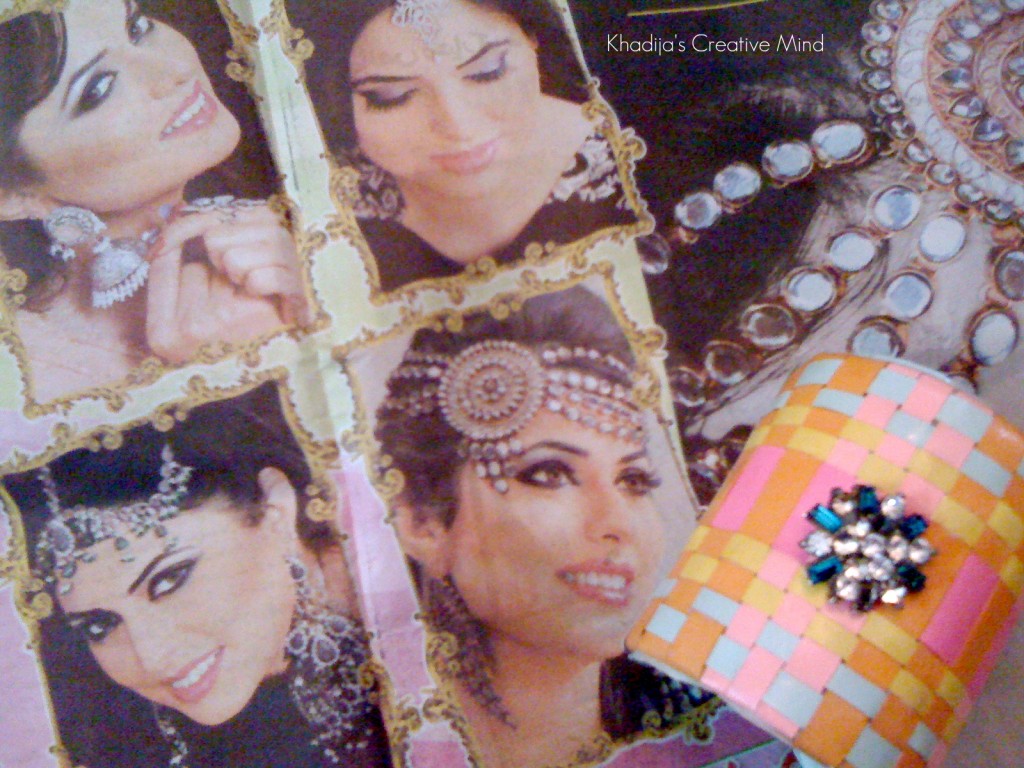 Anthro Knockoff Cuff TutorialWeaving projects are always fun, I did a lot of weaving with fabric, paper, wool and silk ribbons etc. For making this paper weaved cuff, I used few colorful paper strips, glue and a crystal charm. You can see detailed tutorial as well.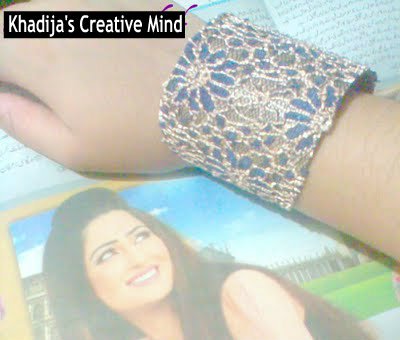 Once I tried making a lace jewellery necklace which went well. I made this lace cuff as another anthro knockoff. I wrap it around the tp roll and cut it on getting dry. Super easy crafts ideas for girls.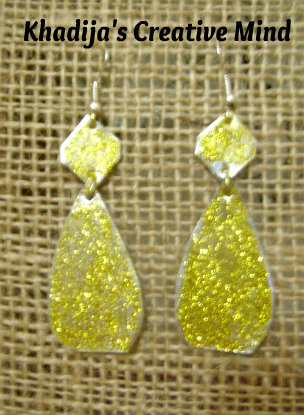 This pair is also an anthro inspired glitter dust earrings. I cut the metal sheet first, then with sand paper soften the edges. With the help of jump rings I attached them. In the end I covered them with glitter glue.
Jewellery making and accessories designing is an interesting kind of art. I have done so many jewellery making DIYs. You can check my all accessories DIYs in the category.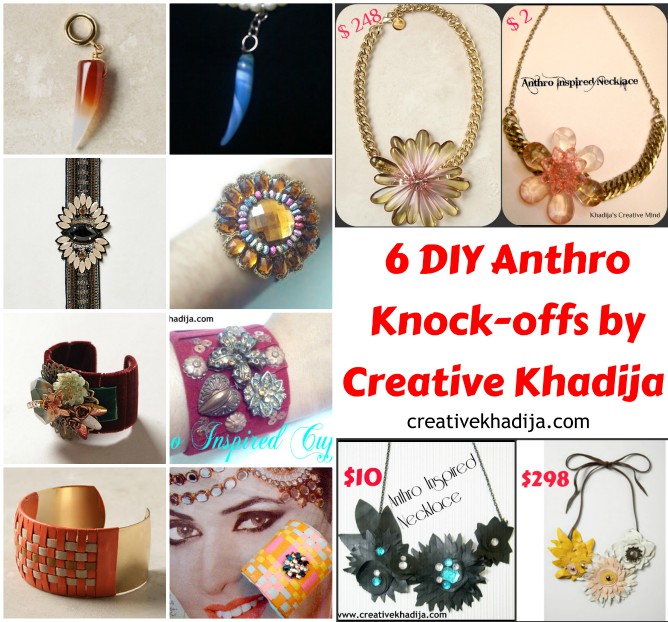 I hope you will like these 6 Anthropologie Affordable Easy DIYs For Girls collection & anthro inspired tutorials. Do let me know if you want to see any other knockoff tutorial by me. Looking forward to share more creative ideas and crafts with you. I would really appreciate if you will share this on your social media. Happy crafting :)
Khadija ~