As you know about my passion about recycling & Reuse, so you can imagine how much i am in love with making things from trash to treasure..my today's post is another recycling,but there is a story behind this colorful creation..
A few weeks back, we friends were enjoying lunch in cafe ,everybody was eating food, I was also enjoying a Chicken Mince fry..but during lunch, an idea blink in my mind when i saw an ordinary Styrofoam lunch box.., suddenly i feel greedy for the box, everybody left their boxes on cafe's table but i pick my box & said to my friend that i am not hungry, i will eat later at home
the basic purpose was to save the boxi for recycling *(*
well i will not bore you more in the behind the scene story but i think it was interesting to share with you, so you will understand well that How Much Greedy I Am Just For Recycling :)
so why not to share another one cute creation with you..
Henna Designed Colorful Box
wanna see a before image??by the way it was yummy..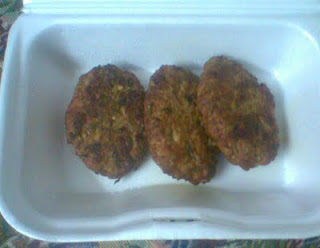 Now i hope you will like to visit the whole thing..i mean tutorial :)
This was the box & i start with henna application on it, due to its slippy surface, henna was not going good but i complete it carefully!!
After applying Henna i fill the design with different colors of glitter
As I write before that henna was not going well on its slippy surface, so i try to fix the whole design with the help of Mod Podge Sparkle :) Inst it a cool combination..?
Then I fill the box with my stash stuff..markers, pencils, some paints & my favorite refograph art pen!!
Isnt it an easy idea?? I hope you can try this easily..!! I hope you will enjoy this another recycling, reuse & plus henna design idea..
I am enjoying vacations with my nephews & niece..although its hard to work on PC when they are around :)they always want to enjoy their favorite poems on youtube..haha,love them loads!!
I  hope you are also having good time :) Have a nice day with lots of Fun..