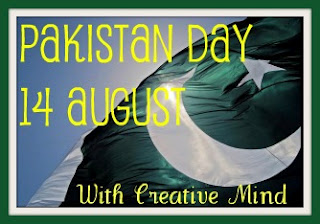 Assalam Alaikum(peace be upon you)
My today's post is again a part of the series of Celebrate Pakistan Day-14th August.Now i will share about Pakistani wedding..Its a very colorful ceremony otherwise..so lets start reading about our colorful functions!
Pakistani Wedding-Series of Celebrate Pakistan Day


In our wedding parties we have 3 major days of wedding..The first is called Mehndi or Rasm-e-Henna
Stage is usually decorated in yellow, green colors like this;
Its the function of an evening..when specially ladies get together for enjoying bride's henna application ceremony.any girl who can apply henna well or (beautition from saloon), she start applying henna on bride's hands..then after completing designs on hands, arms & feet.other girls sit around the same girl for henna designing..
Bride wear yellow or green colored dress that evening, without make-up & jewellery, she mostly wear fresh flower jewelry! jasmine & rose jewelry is perfect for the function!
Besides all these henna filled hands, there is another function around which is full of Music, Dance & lots of fun stuff..unmarried girls try to disturb bride with jokes & special songs which called Tappy in our typical language..
 some giggles & fun moments :)
In henna party, Mother,sisters or cousins of groom also join the ceremony & they take lots of sweets & fruits of maximum types along with their gifts..
Then the most colored function stay around late night..although parents & senior people force to stop the function because the next day is also a busy day! but youngsters hardly stop rocking their chill :)
Wedding Day
This is a Pakistani bride, wearing traditional dress Lehnga with lots of heavy jewelry ,check some more!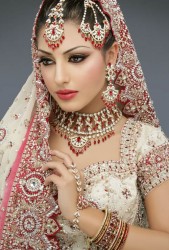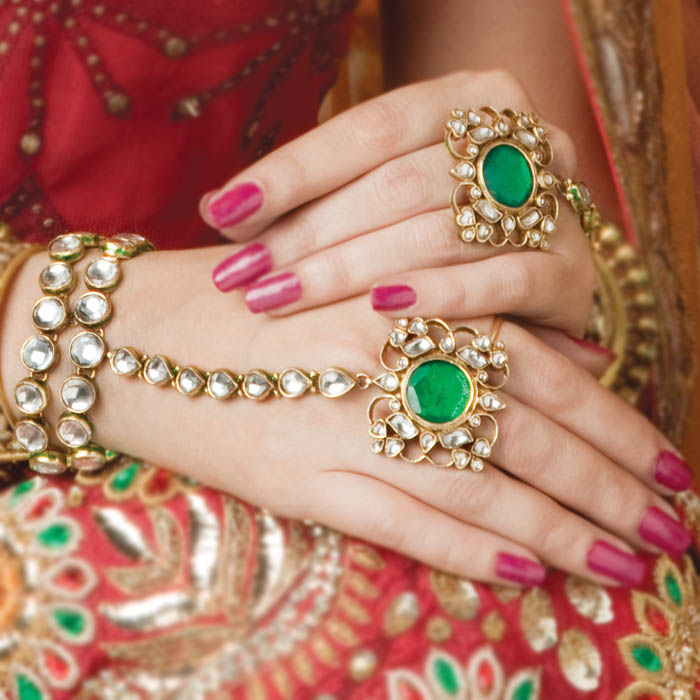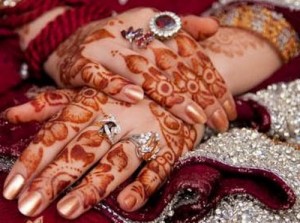 Henna on hands is a compulsory thing for a bride :)
Now check some heavy jewelry which is also a basic need with the dress!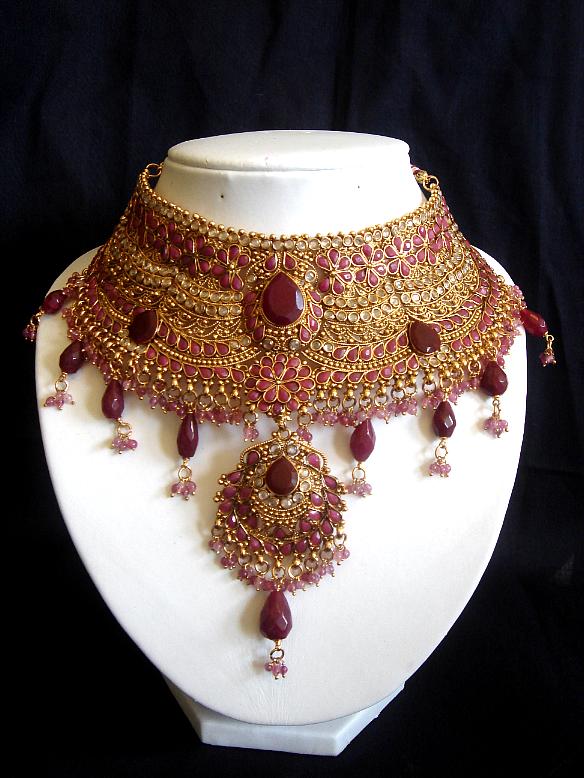 Gold jewelry is Must have stuff for brides :)
on wedding day,groom come with his family, relatives & friends at the bride's house or at any hotel or venue..so he take his wife with him forever..but after the Nikkah (paper documentation & a special Dua)
Bride mostly wear red, meron or magenta colored heavy embroidery embellished dress on the first day of Wedding..& groom usually wear white or black dress with a little embroidery!
Check some couple pics;
3nd day of wedding is called Walima..when brides usually prefer wearing light color like blue,pink,purple.aqua.etc..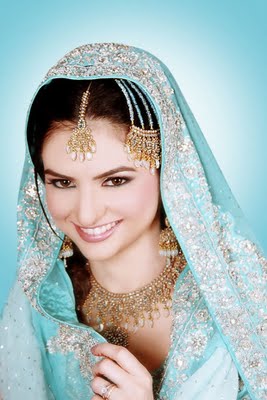 Walima function is now from groom's family, so the bride's family & friend visit on new couple's invitation & enjoy their party!
There is another thing which is much involved in weddings! Lots of dowry items..which is filled with luxurious & lavish things, bride's parents gift her so many things according to their social status or income..some extraordinary rich people gift their daughter full furnished house, latest cars, so many jewelry items or a heavy amount in cash..well these things are not admirable according to Islamic teachings! Islam teaches us to live a simple but graceful life..
My today's post is getting long!! so i must say good bye now! I will meet you soon with another Celebrate Pakistan Day Series..
Note; All above images source is Google, if you want to browse something more, you can search by writing-Pakistani weddings,Bride & groom Or Jewelry! simply you will find more about these pics! so have fun!
Have an Independent Day!!