Blogging
Moving from Blogspot to WordPress
Hey All,
My Today's post is just a notification about my move from blogspot to wordpress page. I will be redirecting my blog this Friday. All of my posts will automatically be transferring there. I feel this page is a bit messy..although many of my friends appreciate its colorful look but a few friends want to see a neat/less messy page..so I am now going to be moderate about it..my new page will not be much messy/much neat :) it will be in between..
Moving from Blogspot to WordPress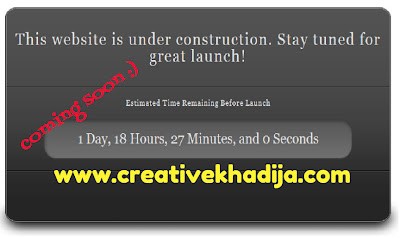 All you need to have is just stay along with Creative Mind & Subscribe there..my new domain is..
www.creativekhadija.com
I hope you will be enjoying upcoming posts at Khadija's Creative Mind..
Thank You so much!
p.s any suggestions? Let me know I will definitely be considering your ideas & views :)Khadija ~
Twitter Google+ Linkedin Instagram