Blogging
Kathreen Ricketson's Sudden Death
I was on blog break, but during the break I lost a friend who was super supportive & so friendly during my craft journey. I feel bad I read this news after a couple weeks of her death.. My today's post is a tribute to her..
Kathreen Ricketson's Sudden Death
Wonderful & talented Kathreen. The founder of whipup.net ..May Her Soul Rest in Peace..!
Kathreen Ricketson & her husband Robert were on a trip to Coral Bay, western Australia. she sting by a deadly Jellyfish while swimming at beach.. This is the most tragic news which saddened crafters all around the world.
I was away from blogland for about one month, I read previous updates at blogger feed yesterday & there I check a post about her sudden death.Its really was shocking to me because a few weeks back I was checking her daily updates at instagram where she was sharing her camping at beach & many adventures too..
I have been featured so many times at whipup & also been there as a guest poster from Pakistan in 2011,
In 2012 again I was interviewed in guests series of the year. Its an honor for me to be in her list while working on guest post series.
Kathreen was most active at instagram where she was sharing updates of her journey almost daily, I was following here there from up to one year, now I was checking her page & it makes me sad to see many of her sweet pictures with her kids.. I would like to share some with you too..
The place where she was..
Her last creation of a plastic crochet bag, posted 4 weeks back..
A Jellyfish in her daughter's hand.. reminds me the deadly jellyfish sting which cause Kathreen's death,who knows the future? this picture makes me sad really!
She was adventuring there.. living with many risks..
She caption this above image, "Foot Family Portrait" Oh God.. two big feet are now missing..
This heart draw at beach sand is also by Kathreen.. We Love you Kath..we will Miss you..
Her kids need help, If you want to donate for their studies, you can visit whipup.net for donations.
Crafters all around the world are saddened at this tragic death.. We will be Missing you much dear Kath..!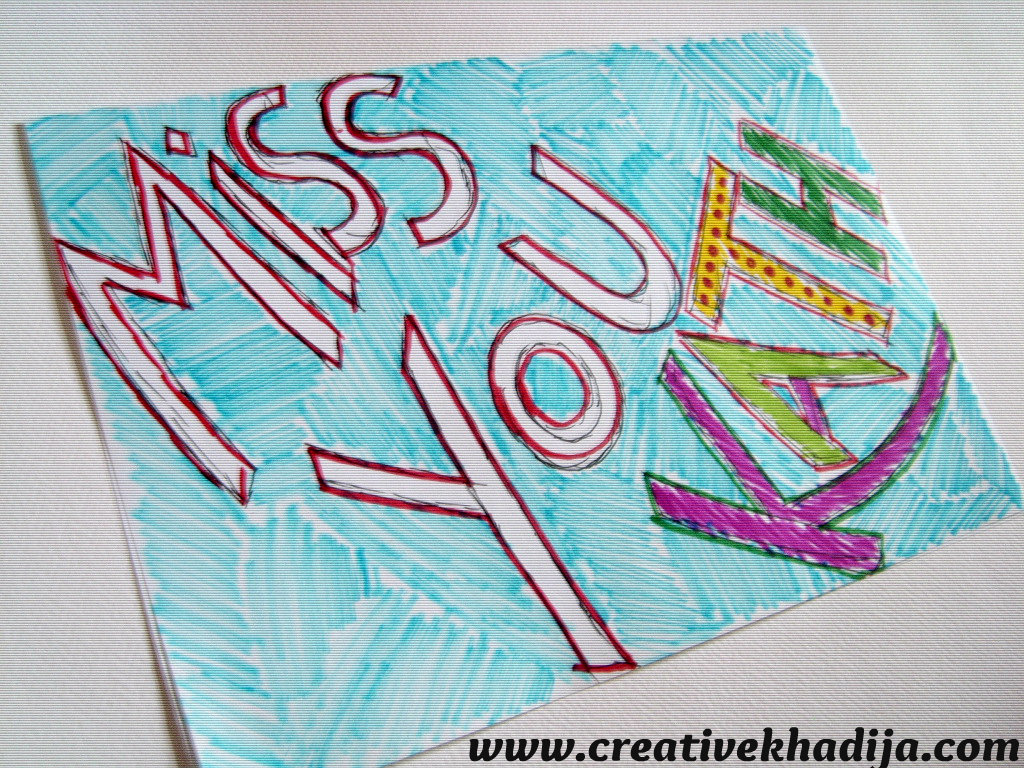 I made this card in her memory, the blue color is over flowing here just to depict ocean..but Kathreen will always be colorful as her personality & her crafts..I will be taking more drawings card making orders & will be donating the all income of this month to her kids.. You can also help her kids, for information check  HERE
P.S All the images about her in this post are taken by her Instagram page.