Everyday I thank my God for His unlimited blessings upon me.. My everyday is beautiful from the previous day, so Life is going soooo colorful & beautiful.. with the blessings of Allah Almighty.. M today's post is just a random sharing while thinking about colors of life, I draw this.. so why not to share with you friends..
I mostly have my sketchbook near me, because whenever I want to draw, sketch or something random.. I can do it(Lazy me.. if my sketchbook is away I spend my time on iPad/iPhone with different apps..haha) so a few days back I was making some zentangle freehand drawings, so I made this card.. while thinking about beauties of life & awesomeness around me, I thought to color it totally & make it with full of colors. so let's see what I have done.. my today's post is not a tutorial but I hope you will be enjoying these random freehand doodles..
Life is Colorful/Beautiful
I draw this in different time & different days, not done in just a single attempt.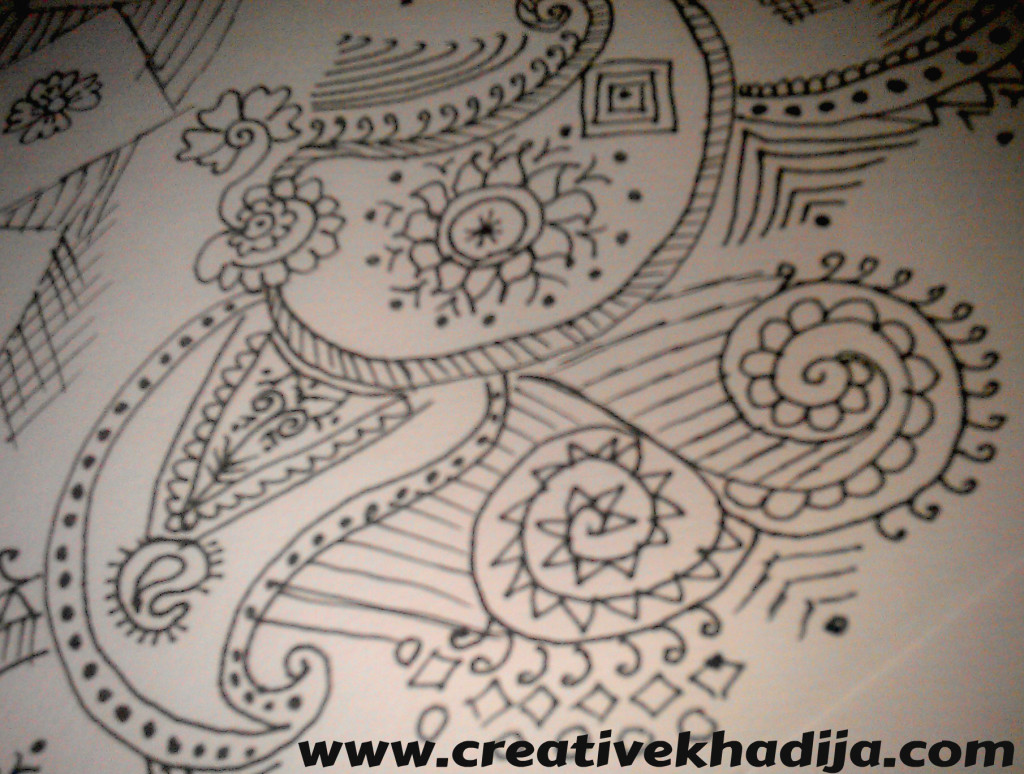 aww..blurry image..
its OK.. right..?
My HTC Desire phone camera result is also good.. its 5MP but not bad. & also easy to capture images while drawing, instead of holding my 7MP Samsung camera..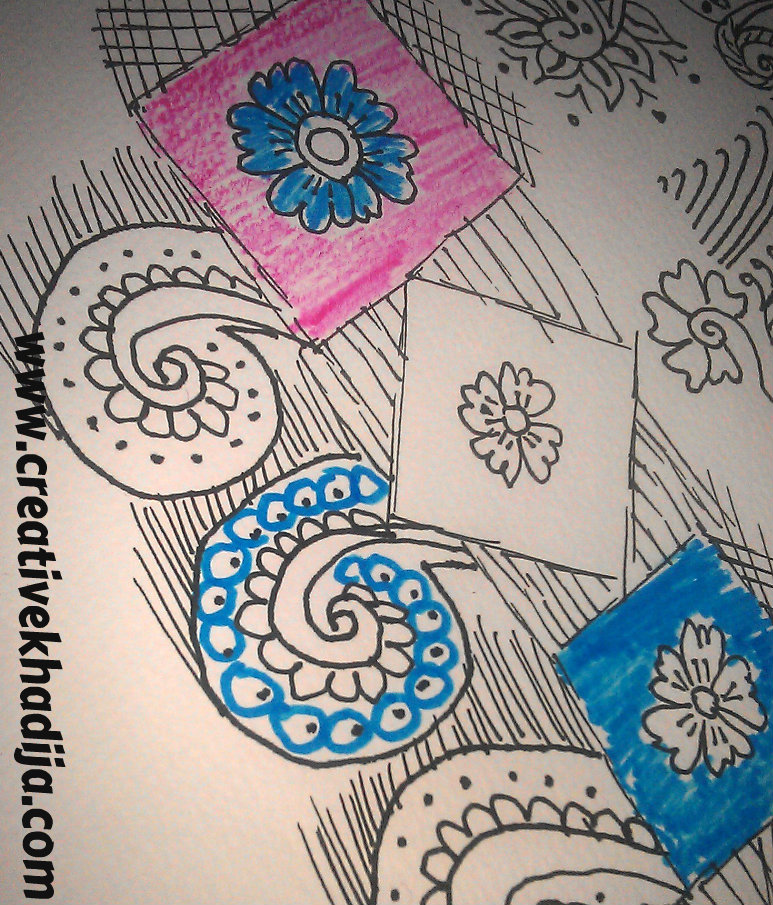 So here I started adding color in it, with brush markers.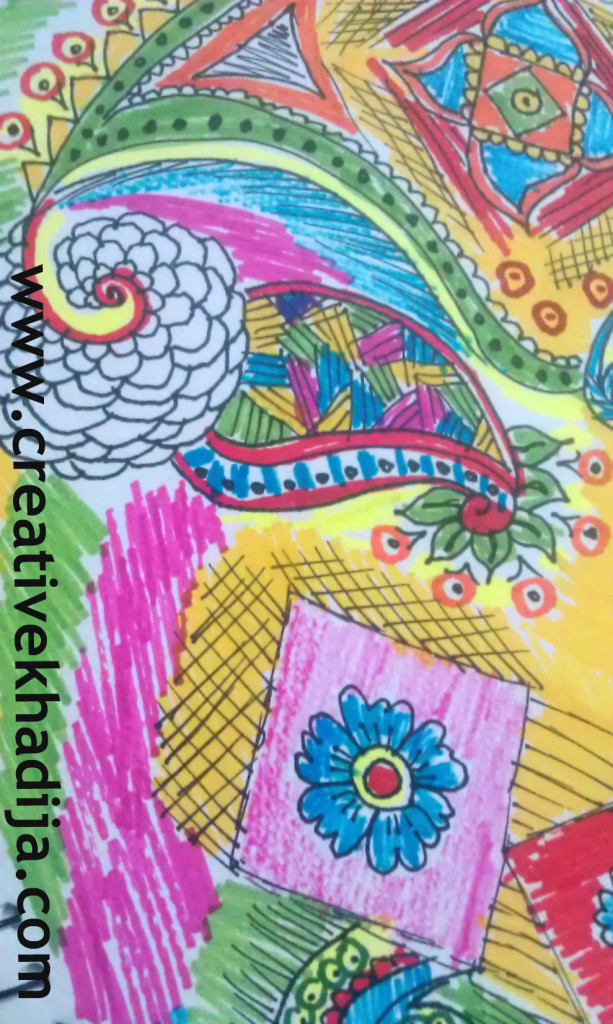 Yeah.. Done!!
My sketchbook paper size is big, so I will may be using it as a wall art.. or may be for giving away as a wish card.
So vibrant & colorful.. Paisleys are always one of my favorite motives while making patterns & doodles.
I made some cards & bookmarks for the customers & the girls are enjoying specially the colorful bookmarks in their books. And my fingers can't stop creating & drawing & making fun stuff.. I am grateful to my friends & people around me who always admire me a lot.. my goodness! keep enjoying my work & yeah you can also order your requests for these kind of greeting cards, wall arts & bookmarks. drop me an email at; kkcreativemind @ hotmail.com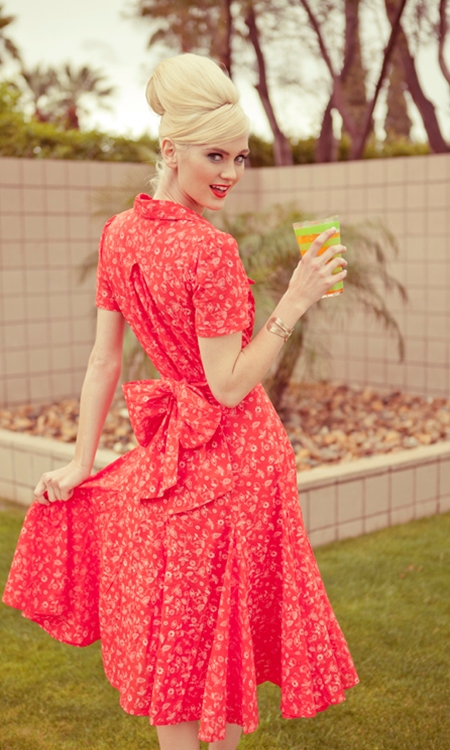 Did you check my new giveaway post? Win this Shabby Apple vintage clothing Giveaway. Don't forget to Enter for a chance to win beautiful vintage dresses by Shabby Apple.
Have a C0lorful life my friends..