I were busy these days in different projects of my online work as well as with my own life & stuff, I am posting a random article after more than a week today but finally I am writing..I create some crafty stuff but unable to work on those articles quickly, So right now sharing an article from my drafts! If you will remember I recently share some Multani Ceramics Art with my readers & I am glad to see response! As I said I will be sharing some more clicks of Multani Art, So here today you can see some more interesting art pieces from there!
Multani Handicrafts are famous worldwide, Camel skin art is one of the most ancient & unique art of central Punjab. It's famous & looks so pretty. Crafting the camel skin as lampshades looks so pretty. Today I am sharing this unique art from South Asia. I hope you will enjoy having a look :)
These designs are similar Truck Art Designs..isn't it?
The craftsman are painting beautifully on these lampshades, They make it pretty by painting freehand designs & motifs.
These are so colorful, designed by talented painters. very pretty indeed.
I love the above batch of lampshades specially, very pretty designs & beautiful strokes are done. wonderful!
A few of above are wall arts too, these creative decoration items are looking totally different from regular ones! If you want to see some of Multani Ceramic Art, you can also read more about these!
You can get to know more about Multani crafts in my previous article!
I would like to show you a sneak peek of my recent creative activity which is going on these days! If you are following me at social networks, So you can easily get to know more about these sneak peeks..but have a look here what I have been up to lately!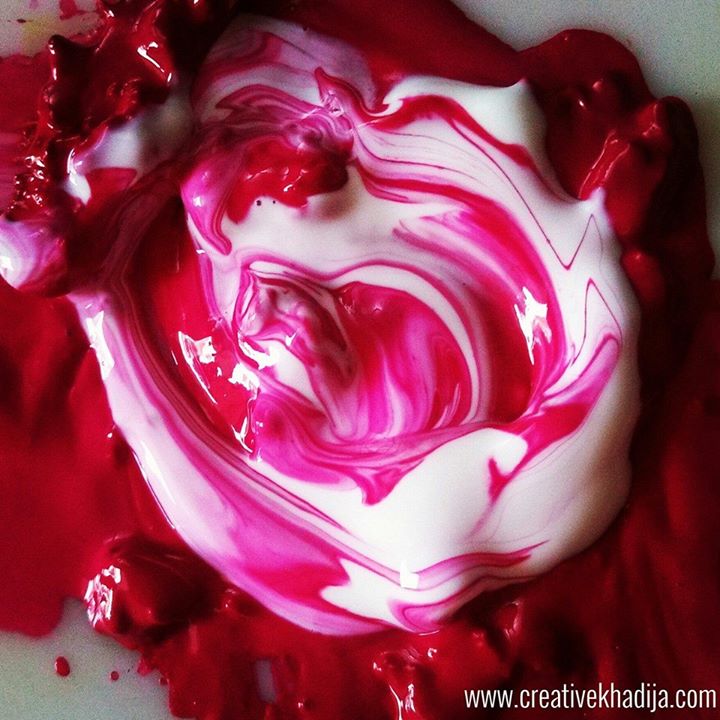 I found my poster paints dry in the bottle, but I have a trick for using these again.I mix one tsp mod podge in 3tbsp dry paint & mixed the lumps with icecream stick! Add some water too. After mixing well its perfectly smooth for painting. How fun reusing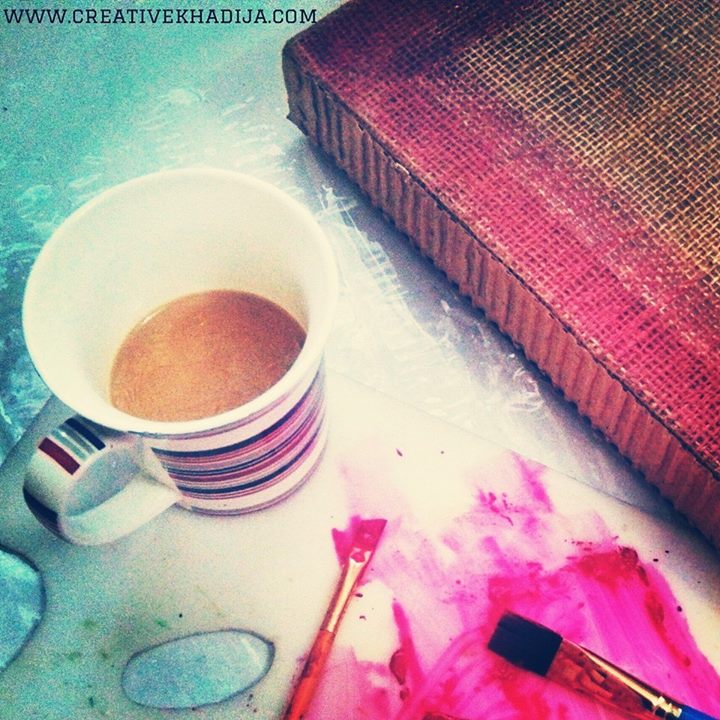 I got this tea when I were dead tired after working on a big wall painting today..thanks to my sweet sis in law for a perfect tea! That painting will complete in a week may be..
By the way in this pic I am cleaning my paint brushes by applying over a burlap frame.. its an experiment with leftover paints.. let's see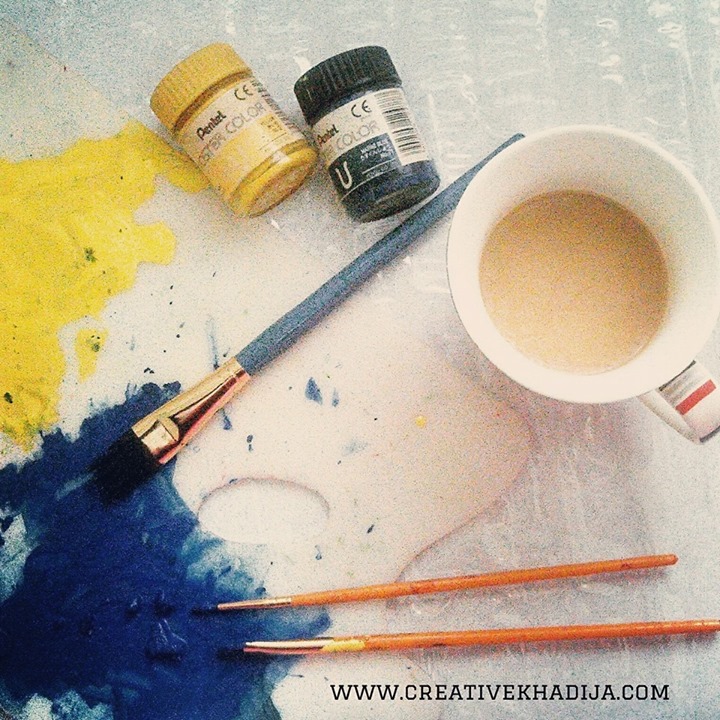 Today's arty crafty update. Work in progress! Alhamdulillah for everything, specially this tea..feels like petrol to an engine! Haha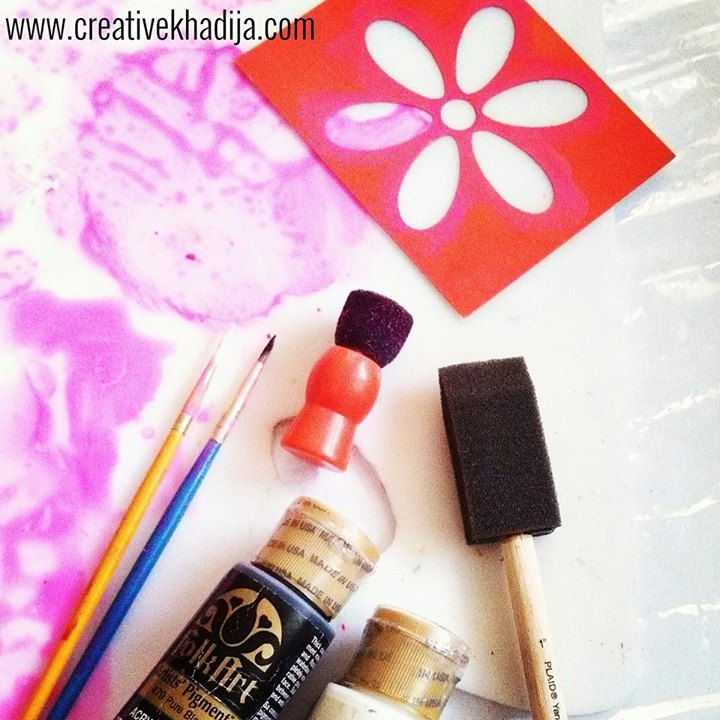 I use flower stencil today with my freehand paint.. not turned as good as I were expecting!! Let's see..
If you are following my social networks, you may already be familiar with these updates above! hope you liked all this. I am excited to share further details hopefully soon! Have a great day friends.
Khadija