DIY
Forest Green Color Hand-painted DIY Pillow
Fabric painting is an interesting form of textile design. I am sharing another fabric paint tutorial with green leafs and red flowers. Check my painting ideas on DIY pillow covers.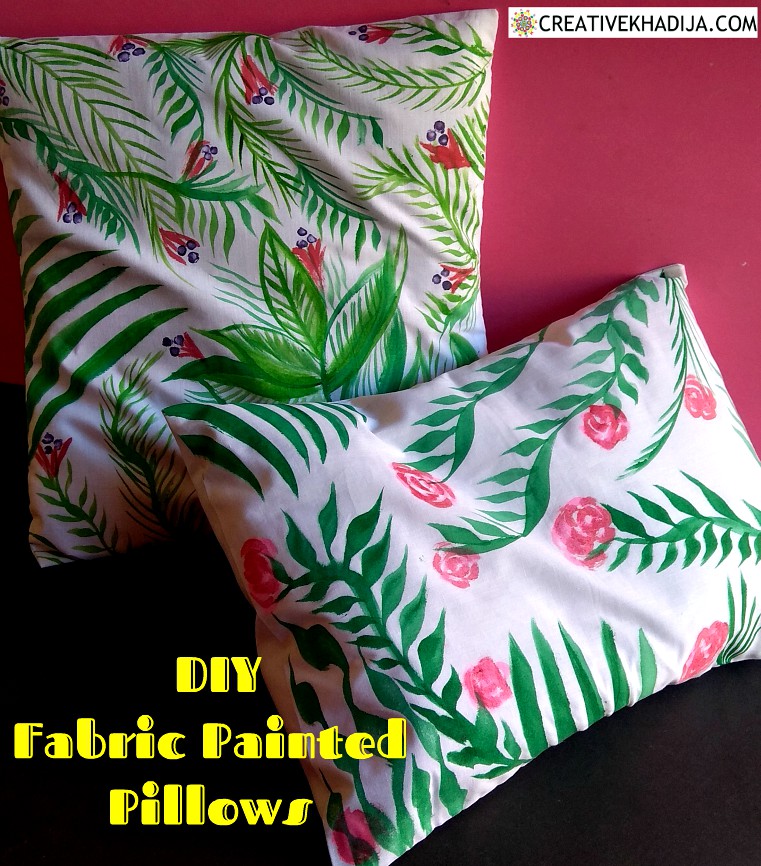 Hello my creative fellows! I hope you are having a great day. Today I am back with another DIY idea which you will enjoy hopefully. As a textile designer, I like experimenting with fabric. I really like fabric painting & designing the textiles. I am out of fabric painting practice these days, so you may find these not so accurately painted. You may remember my previous pillow covers/cases designing ideas. Today, I am sharing the last two pillow covers from that batch which I hand-painted in forest green color acrylic paints. I hope you will like my Forest Green Color Hand-painted DIY Pillow.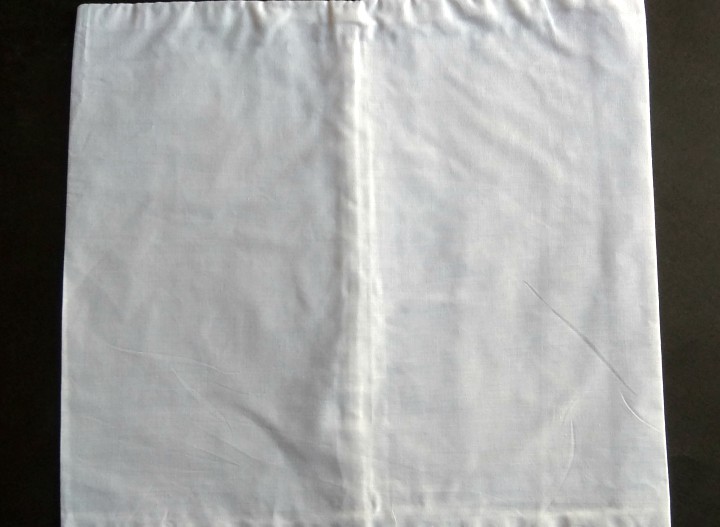 Last year I got few white cotton pillow cases stitched for designing on them. You can see them all in my previous blog posts and YouTube channel too. I will link them all under this blog post so you can see it again if missed.
Forest Green Color Hand-painted DIY Pillow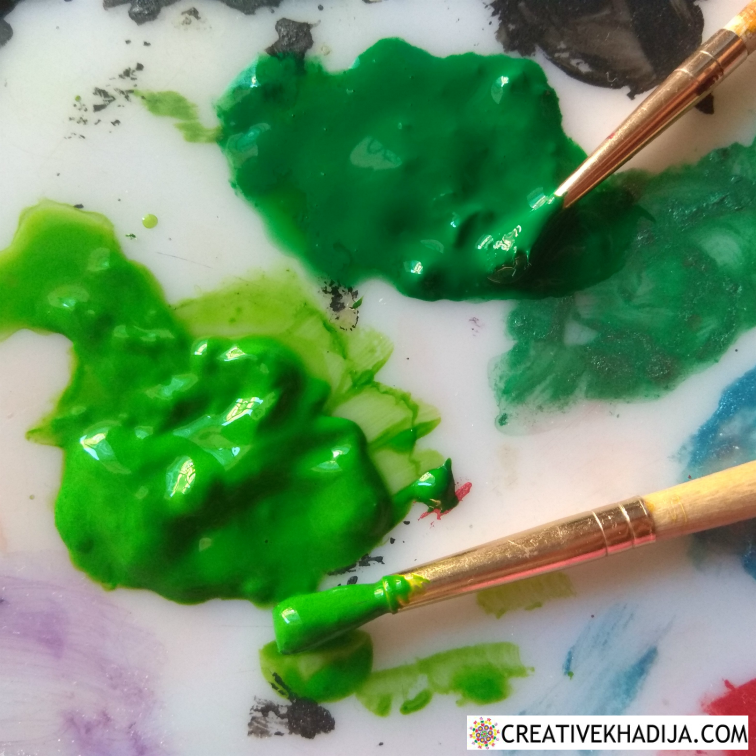 This forest green color is one of my favorite, so I decided to paint my pillow cover in the same color scheme. Check my blog post to know more about my hand painted fabric pillow cover DIY. Mix the colors well & get your favorite shade of your choice before painting. Also check first on a rough fabric if it's giving the right strokes or not.

First step, place some butter paper or any thick sheet inside so color will not penetrate. You can avoid making the mess on the other side of pillow.
Draw dim lines with any pencil or chalk. If you are following some proper pattern, you can trace that as well. As I am painting freehand, so I am not tracing anything.
I used a flat paint brush to draw these forest green color branches. First I made a stroke as stem & then made few leaf on the sides.
How to do acrylic paint on fabric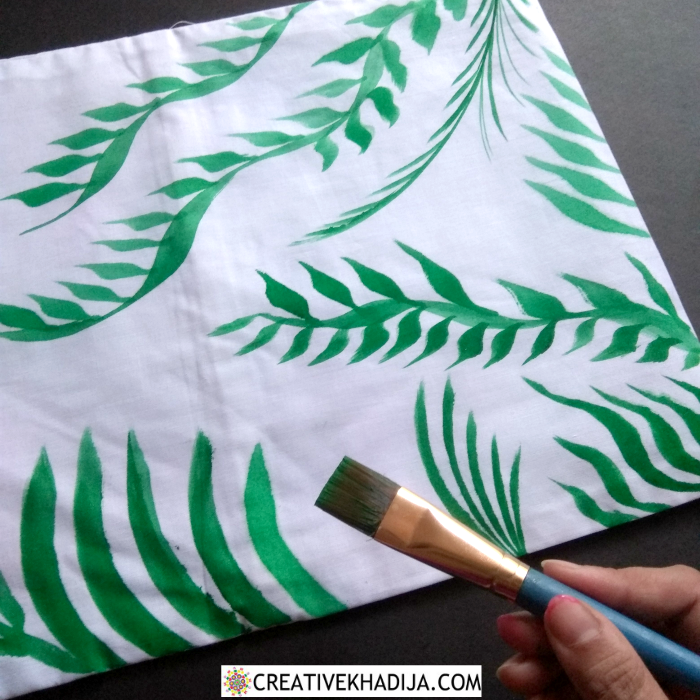 After painting all green branches with leafs on the pillow cover, then I painted pink & red shade flowers with a small brush tip.
Once the paint is complete, wait until it gets dry. When the paint is dry and fixed on fabric then iron on it from the back side.
Pillow cover is ready to fill the polyester inside now. My DIY pillow is ready to use! Let's add some extra green color in your home interior.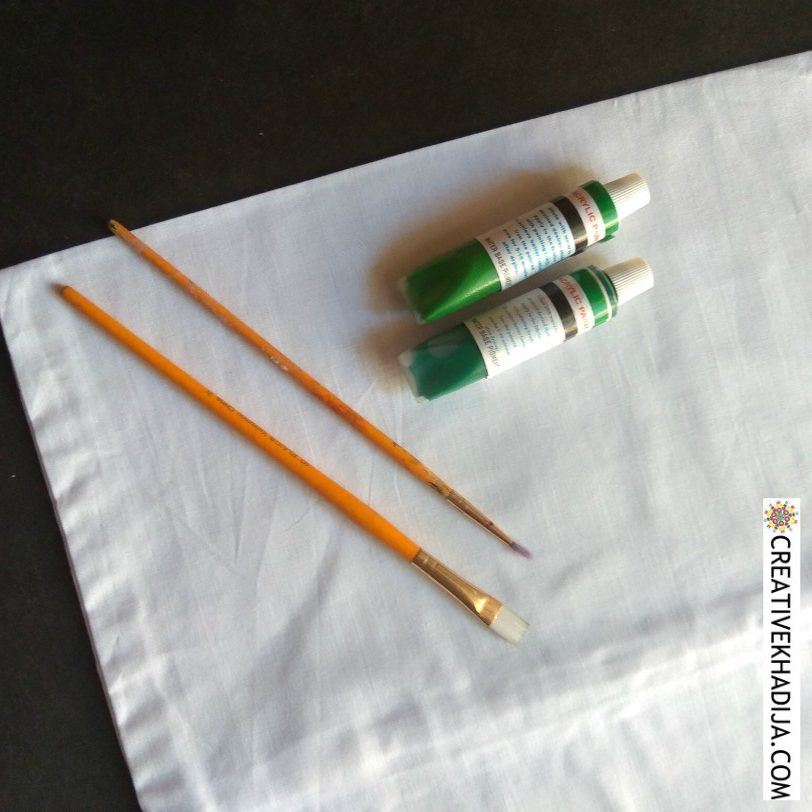 Let's have a look at my other hand-painted pillow. Again I used the forest green color of acrylic fabric paints. Freehand I painted some branches & leafs with a thin flat & round brush. Have a look again how I painted this.
Green leaf and branches painting on pillow cover

After painting pillow in all green shades again I used the red and purple paint as berries with green leaf design. This is a mix of different branches, leaf and petals designs but all freehand.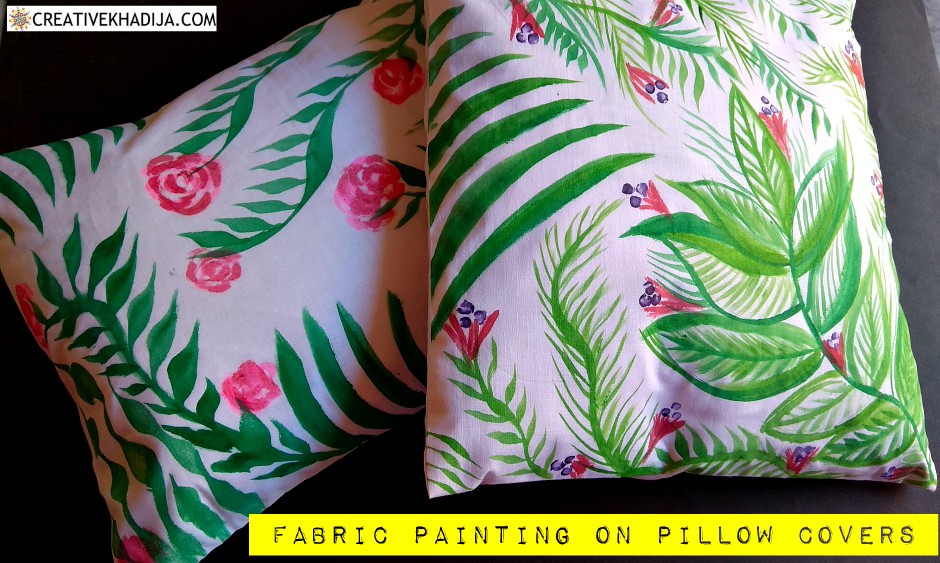 Both pillows are painted now, I shared a pic of this pillow with my friend, she asked me first "How you get it printed?" Before I thought it's not as perfectly painted as I was trying to paint but after my friend's expression, I was okay with it.
Important tips before starting!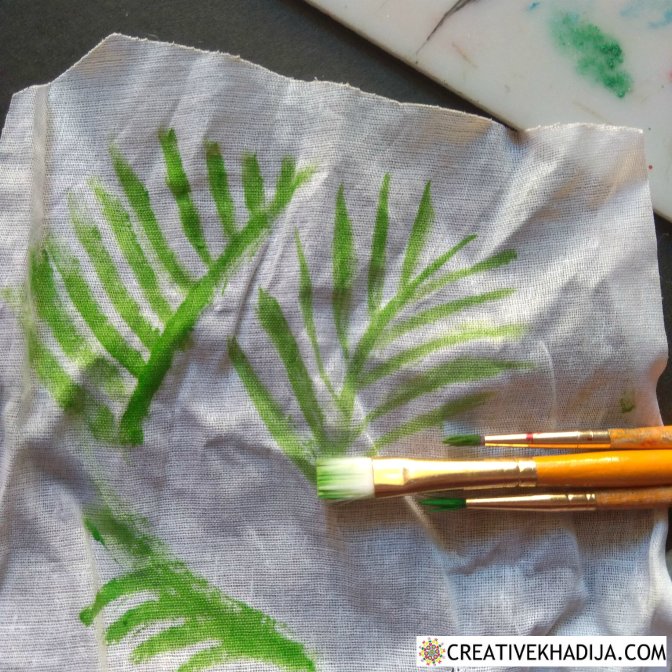 This is important, try your strokes on a rough fabric first, then start painting the final project. DO NOT TAKE RISK on the final piece. Mix the color on pallet well and then start painting properly.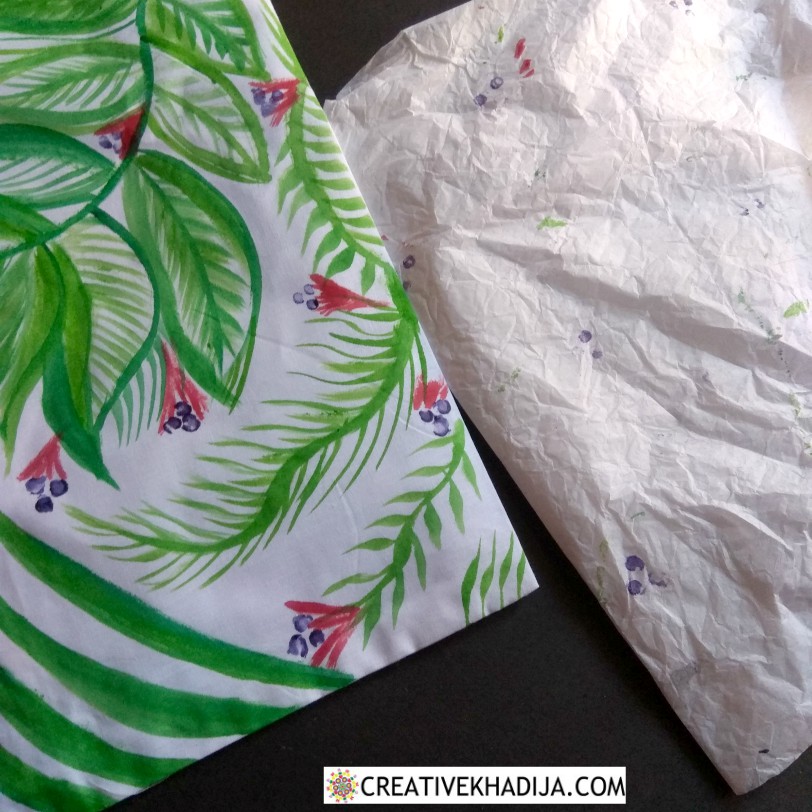 This is also important, otherwise all the project can be a mess. so be careful and keep some plastic sheet or butter paper under your fabric's first layer. As my pillow cover was already stitched so it was important to protect the back side of the fabric from paint color penetration.
By following some basics, you can do it well. If you want to know more detailed tutorials on one stroke flat paint brush painting, you can also check Martha Stewart tutorials. You will find many ideas and tutorials there.
Have a look at my previous designed pillow covers. They are all hand painted or embroidered by me. I hope you will like seeing their tutorials again!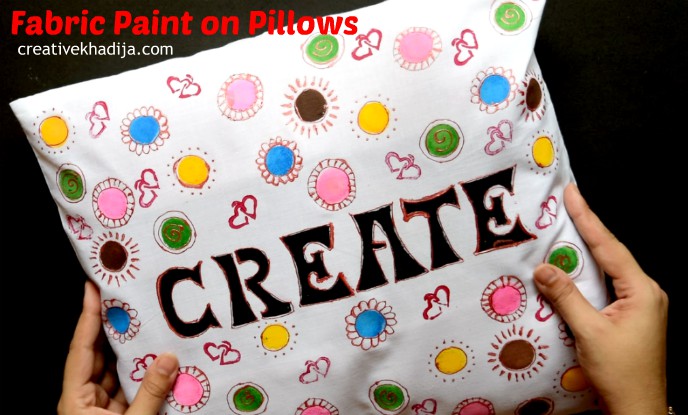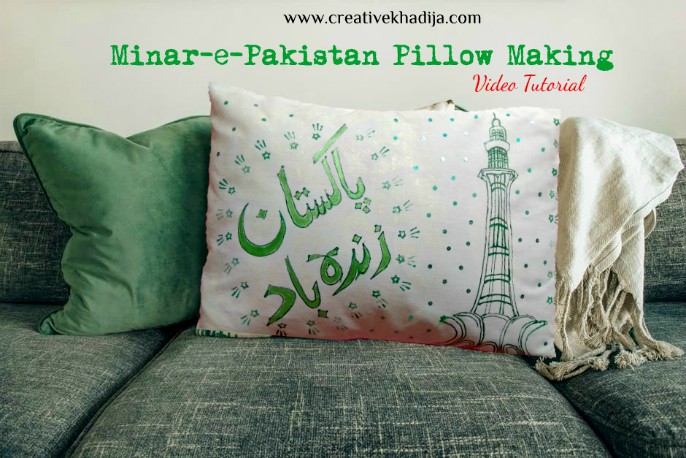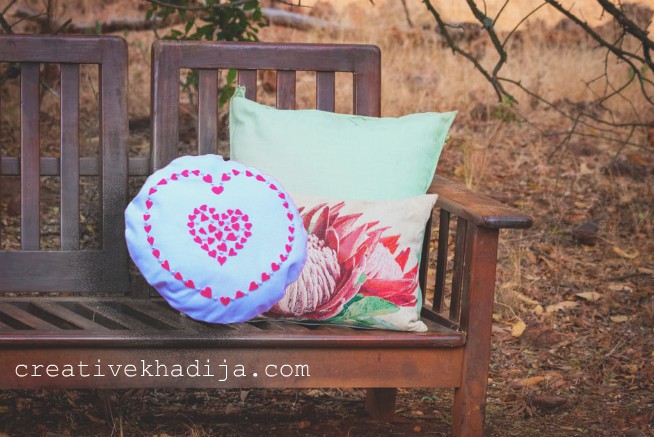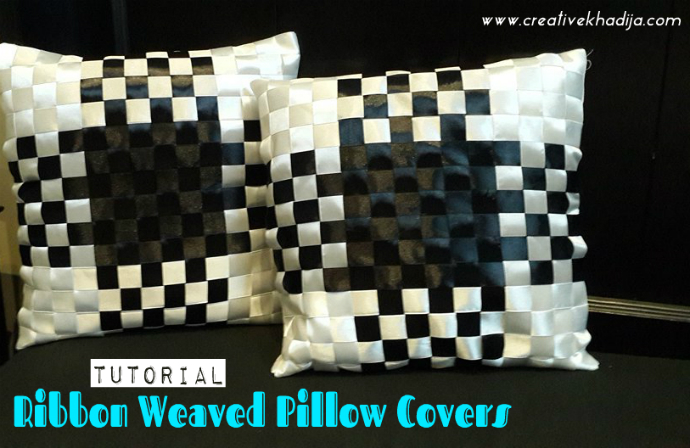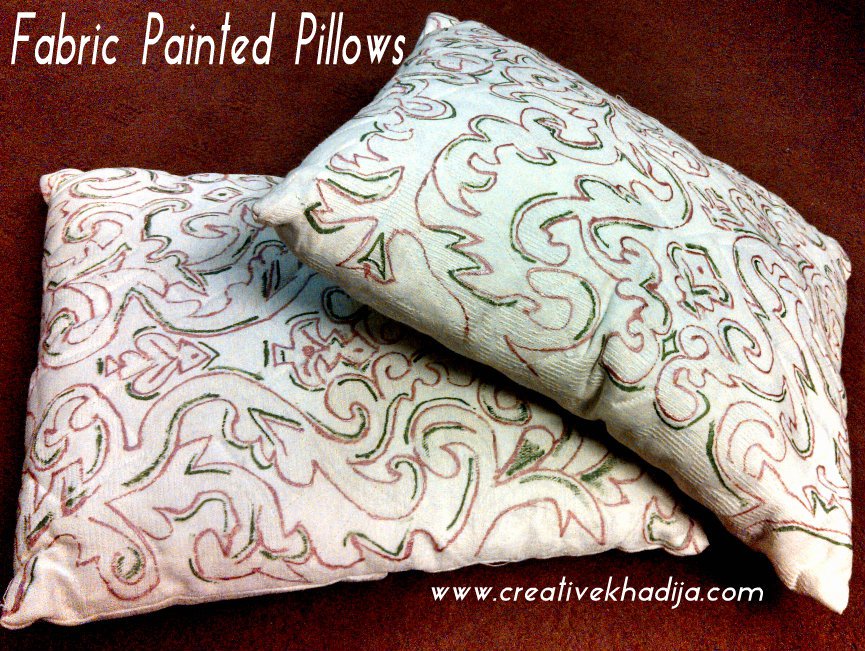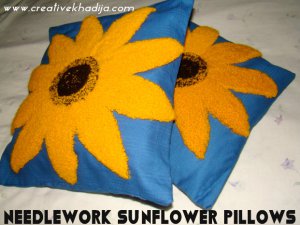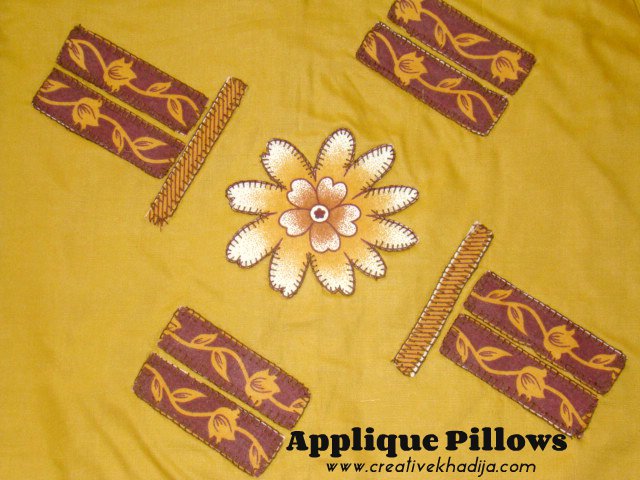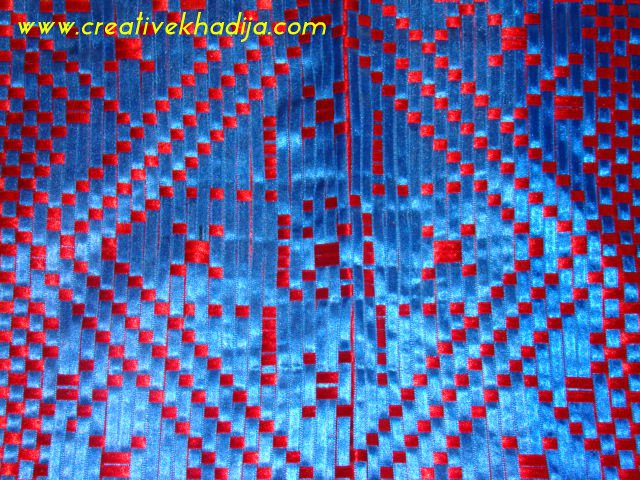 I hope you liked all of these pillows and cushion covers designing tutorials by me. I would like to share one fun fact with you all which I recently noticed about my blog. Creative Khadija blog is about to hit 800 figure count of blog posts now! Alhamdu'lillah. Isn't it interesting? About 10 years journey with 800 blog posts 95% written and crafted by me of course! I never thought this will ever happen when I started.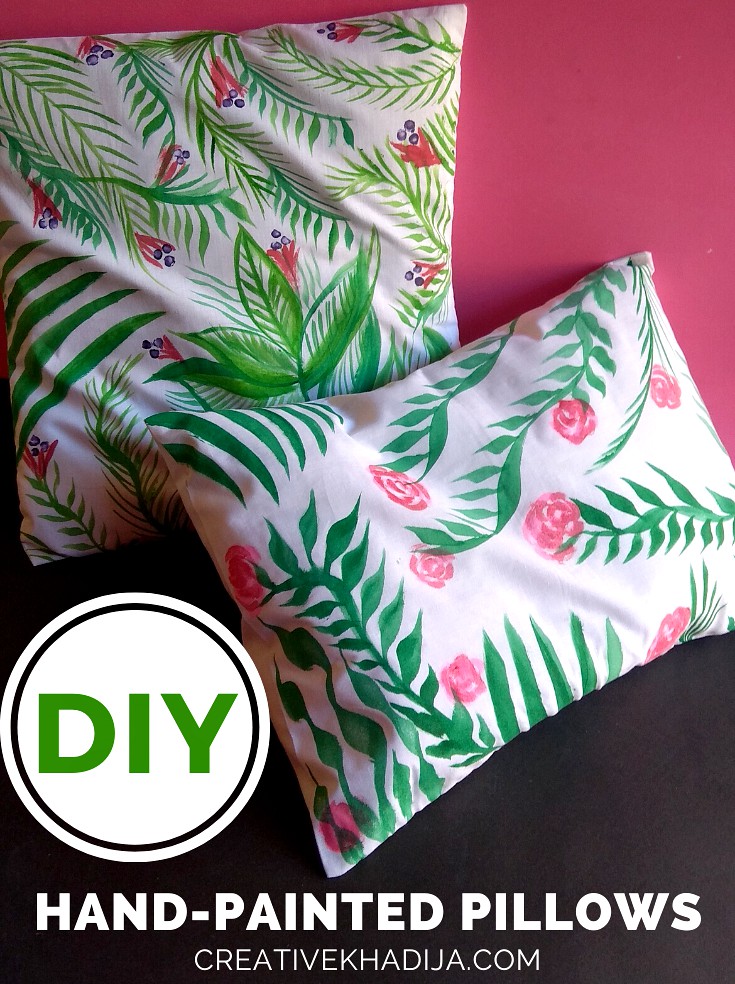 Keep visiting my blog and I love your support. You creative fellows are amazing! Also I hope you enjoyed my today's Forest Green Color Hand-painted DIY Pillow. Feel free to share your feedback! Have a great day.
Khadija ~