Fashion
Decorative Fabric Patches & Laces with Rhinestones
Hey everyone, How are you all doing! I hope you are enjoying your day so far!
I were working on a client's project when I capture few clicks of decorative fabric patches & laces, They were pretty So I thought to share a random post filled with some embroidery-decorative-rhinestones patches, I am sure you dont mind having a look at this bling bling stuff..
Fabric patches & laces with embroidery are very common here as well as all times in fashion. So whenever you are looking for ideas about designing a shirt or dress with decorative patch or lace, you can find many accessories here at local market in good prices. If you are from Pakistan, You already know right about these laces trends & fashion.
Have a look at some of my favorites now!
Decorative Fabric Patches & Laces with Rhinestones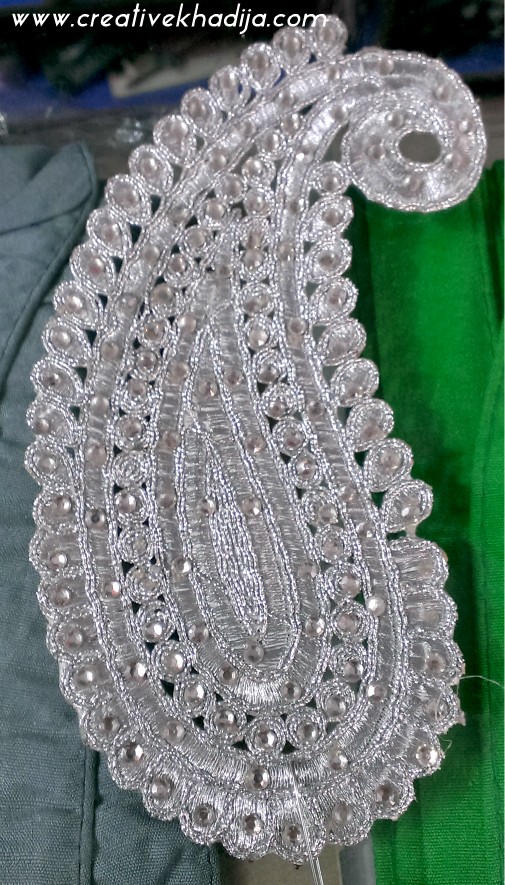 Silver paisley shaped decorative patch filled with mini rhinestones!
A big motif for the shirt! My client was going to put it on a gown! This one is made with tilla embroidery thread.
A colorful embroidery patch with silk thread & tilla thread.
A golden patch with rhinestones! so much bling bling :)
I love this patch! Peacock designed motif filled with zardosi embroidery and stones! So cute..
Another golden patch filled with silver stones & rhinestones!
Black & metallic fabric patch & embroidery is with tilla thread
Here is the bling lace with beads & tiny sequences. fabric is velvet here!
A paisley shape velvet patch with golden embroidery!
Another decorative lace, fabric base is netting here!
These are not manufactures or designed by me! I just collected some laces & patches for a project & captured a few of them just to share with my dear readers! Just to break the sequence of my DIY-Tutorials articles I hope you will like having a look at these random sharing! If you want to buy any of these, You can contact me! I will see if I can provide you some good quality patches!
Have a good day friends :)
Khadija