Pakistani Truck Art is one of the most colorful art pieces. I love painting & designing Truck art inspired designs, Motifs & illustrations. In fact I have done truck art designs motifs during my textile designing. A few days back I were planning to make something Truck Art Inspired. I finalize making a Painting Wall Art Inspired By Truck Art. Actually I am going to gift this to one of my friend who is an art lover as well. So gifting her a painting inspired by truck art is not a bad idea.
Let's see how I have done it. Sharing some sneak peeks today.
Make Painting Wall Art Inspired By Truck Art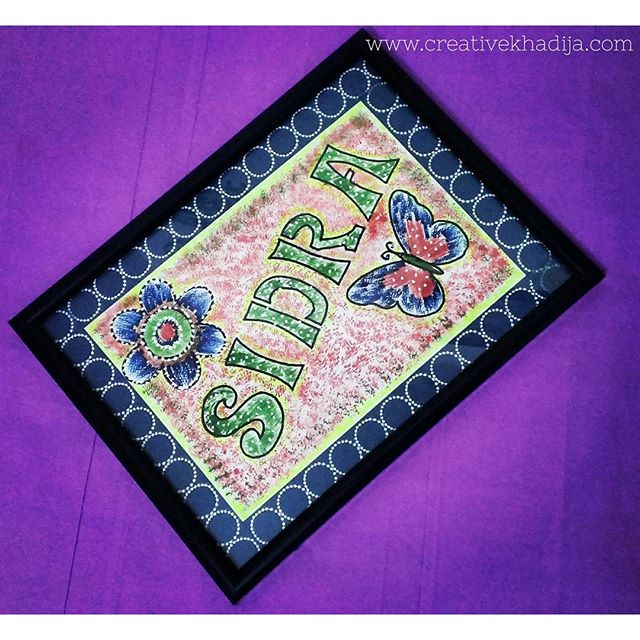 How about this, I know you have seen this already on my blog & social media. As I have shared this earlier at my instagram. Let's see today the sneak peek of it's making process.
Make Painting Wall Art Inspired By Truck Art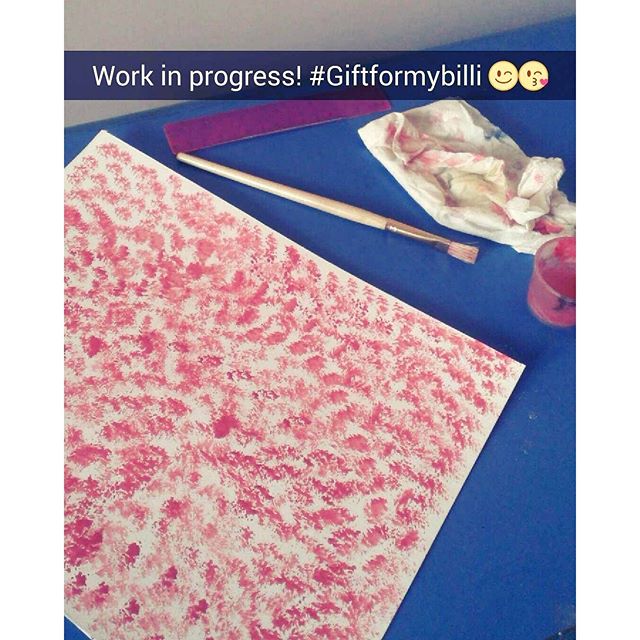 I made a base first by giving some paint brushes strokes & textures. I used red acrylic paint for this.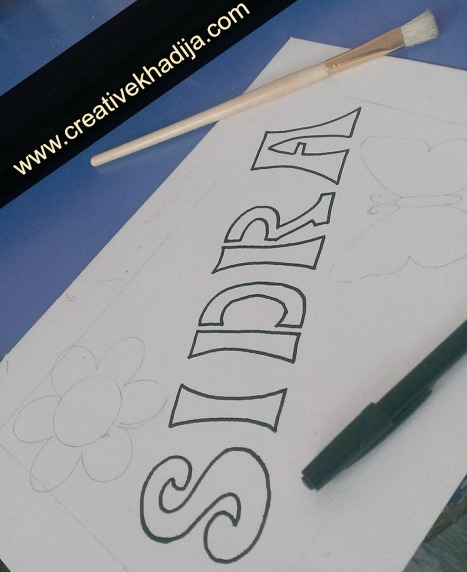 I draw Sidra name on the sheet along with a flower & a butterfly. I keep some border at sides as well.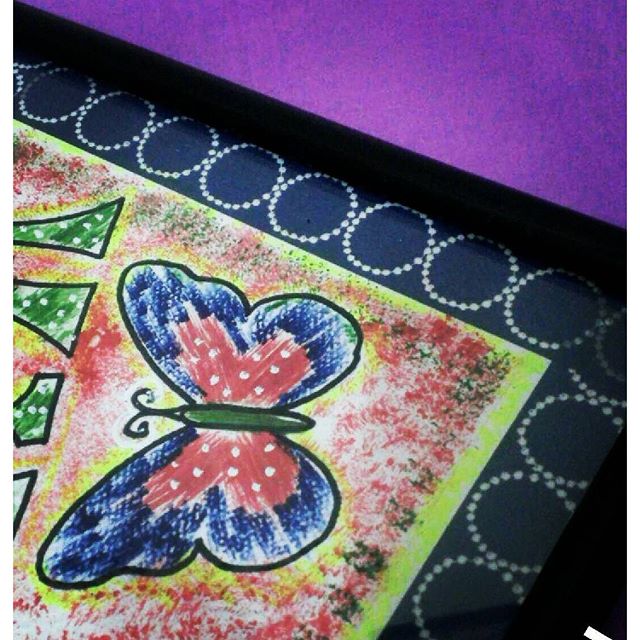 I fill truck art inspired colors in the painting, I used Red, Blue, Green, Yellow & a little white dots as well. Black marker was for outline basically.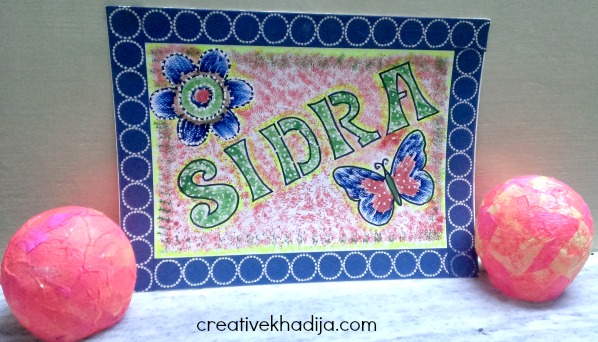 I made a border with washi tape. Looks fine with these colors. Right?
Do you remember these crepe paper balls made with mod podge sparkle? They turned pretty cute. You might check these at my snapchat already. If you missed this tutorial on my snapchat, Don't worry, I will be sharing its tutorial on the blog later this week. I have saved some snaps already :) Would you like to see How To make these?
You can also have a look at my previous drawing & sketches art. I hope you will love it.
If you want to buy any wall art with your name painted with truck art inspired colors & designs, Feel free to contact me via Email at ( creativekhadija at gmail dot com) I ship worldwide.
I were having a project in past when I provide some truck art inspired textile designs to a textile mill. It was a great experience! Another fun collaboration was the logo design which I have designed for a desi food restaurant. Along with these two big projects, I have done making truck art inspired wall arts for so many of my clients & it's good to see your art work on the walls of your customers in Europe & USA. People love Pakistani truck art & it's my pleasure spreading it & promoting world wide. Alhamdulillah.
I hope you enjoyed my article. Stay tuned for more pretty & colorful stuff.
Have a great day friends.
Khadija ~