Hey everyone, How is your weekend going on? I hope you are having a great day. These days I am working on a few fun & creative projects. Can't wait to share these projects with my dear blog readers but as some of these are not yet completed so I would like to share just a sneak peak first. Why not to make you dear people just curious by sharing some of my craft space on going creative projects. Let me know if you like this random fun article with creative stuff sneak peek. Have a look,
My Craft Space Sneak Peek & Creative Projects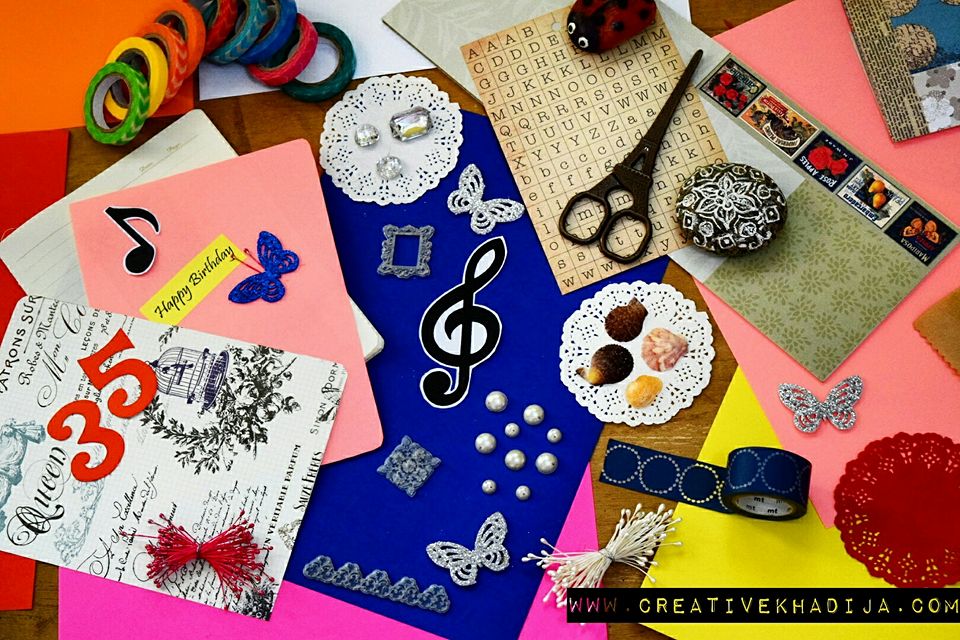 Paper crafting is always my favorite form of crafting. I am working on a birthday card & a art journal thing for one of my dear friend's birthday. She is turning 35 & I enjoy teasing her every time about how quickly she is getting old. Well, I am way younger to her. haha. All the goodies are colorful & girly, I am sure she will love it.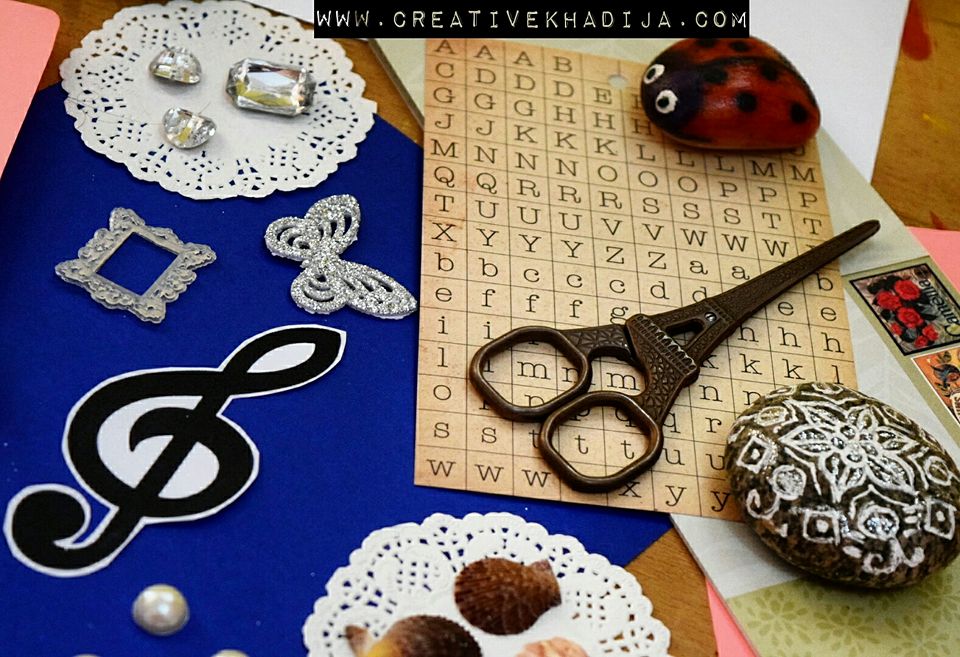 She loves music, So I thought to make something with musical signs. Let's see.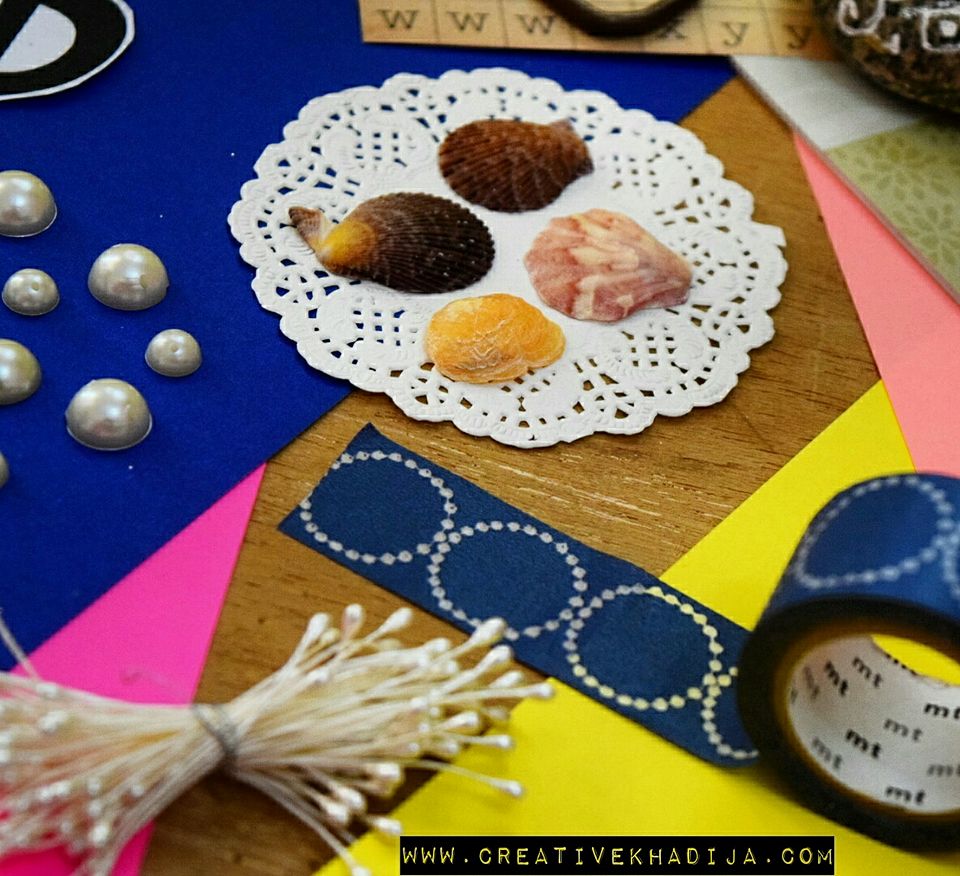 These sea shells from the beaches of Cadiz, Spain. I am going to use these in the art journal.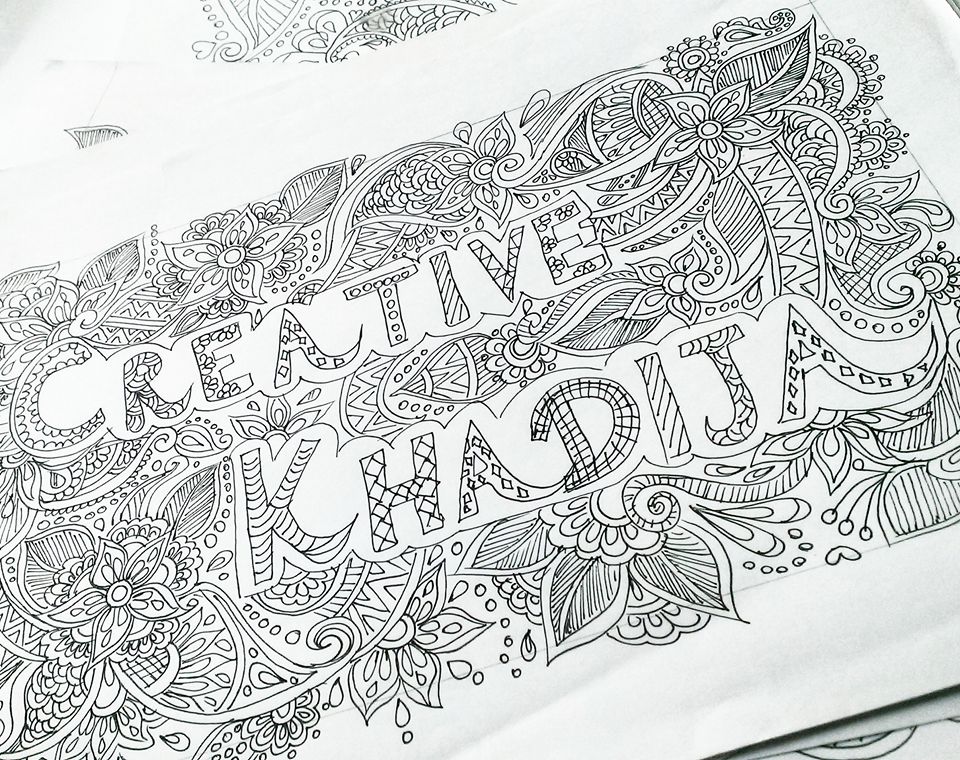 Do you like adult coloring books? I made some

drawings & doodles

in my free time & I just realized there are now many pages in my art file. I should compile these all and save these scattered pages in a book form, Right? Let's see.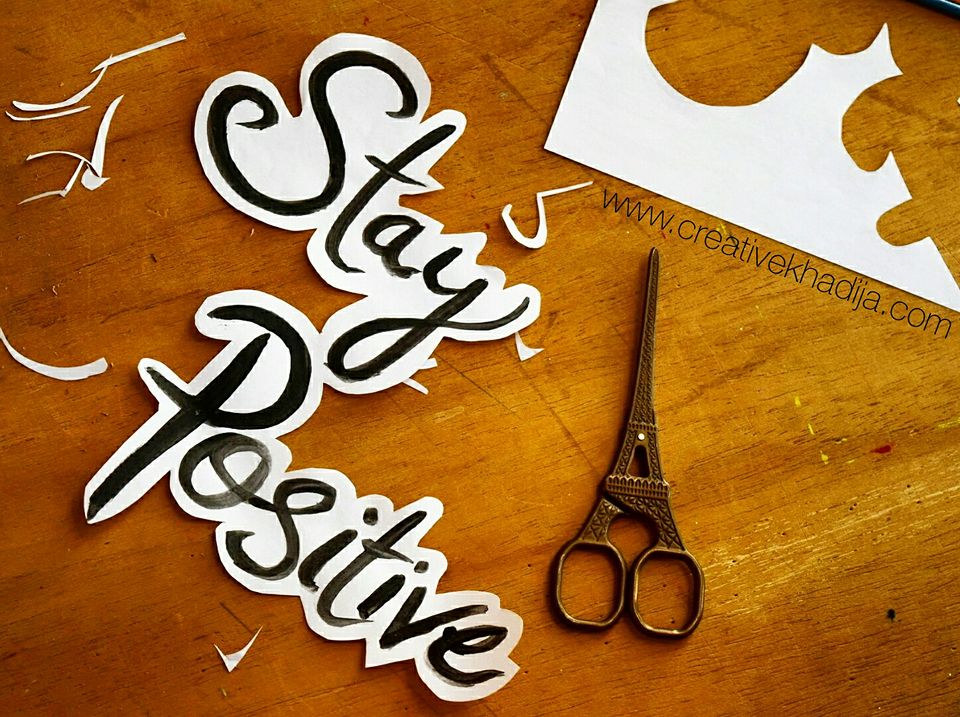 This is a project I am working on for a client. I made some wall arts for a client who want some colorful yet creative stuff. I tried some freehand lettering with black acrylic paints & a round tip brush. This is a quote I am going to design on a colorful painted base. Let's see.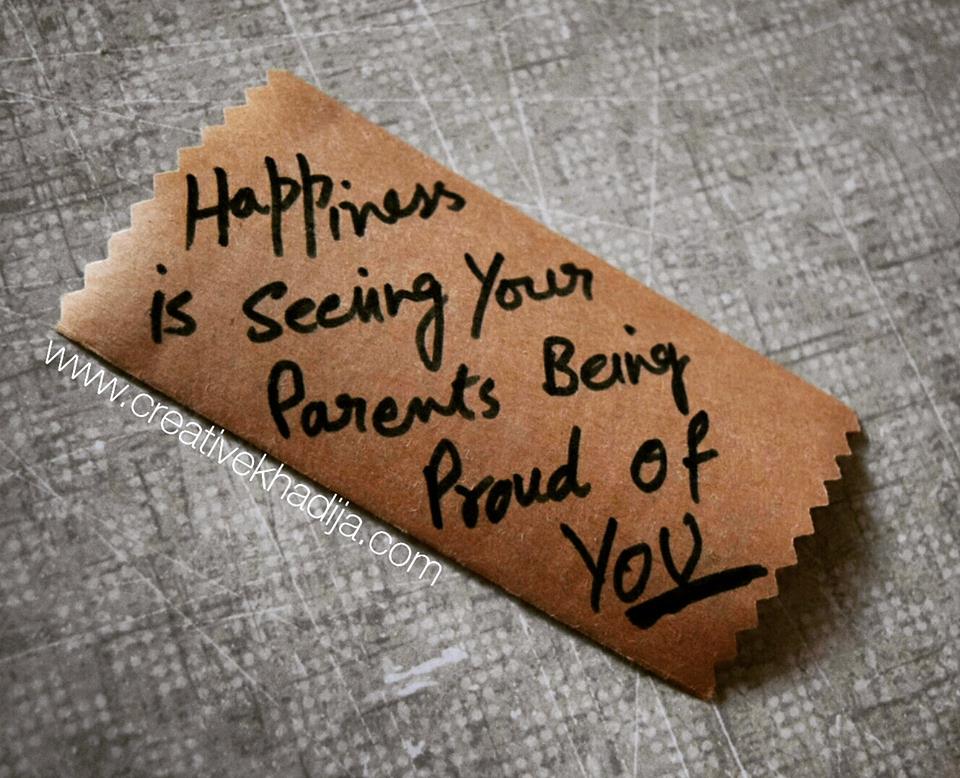 No doubt quotes & motivational writings inspire us to improve our self. I usually note down these random fun quotes on a brown paper. These are photographed by me for sharing on my social media networks. I will be composing these in a creative way soon! Let's see.
So what's up now? Are you still curious to see my craft space sneak peek & updates? Want to know whats coming up next? I will soon share these projects tutorials or may be random posts with you. And if I forgot to share, Don't worry! I am not lazy these days, I am just busy! haha. Just kidding, I can't wait to share these projects with my dear readers soon. So be sure to stay connected for some more creative fun! I hope you will like my upcoming arty crafty thingies.
You can also enjoy some useful deals & coupons for shopping online. I hope you will like the offers
Have a wonderful day friends.
Thank You.
Khadija ~
P.S – This post contains an affiliate link. Thank you for your support.