Happy Weekend, I hope you are enjoying your beautiful day. Would you like to see how I spend my free time? In my free time(which I don't usually get easily) I try to draw & doodle just to free my mind from routine stuff. Freehand drawings can be a big help to relax your mind. Adult coloring books are also for the same purpose you know. Let's draw something, Good or bad, draw whatever you want. Today I am going to show you what I draw when I feel like drawing. I hope you will like my freehand drawings & doodles.
A few years back once I share a freehand doodle motif on my blog, That was appreciated by a lot of my sweet readers. Sometimes I share this kind of drawings on my Instagram too. Are you following me on instagram by the way? If not, You should stay connected for getting daily updates related my art & stuff.
Have a look at these intricate designs now!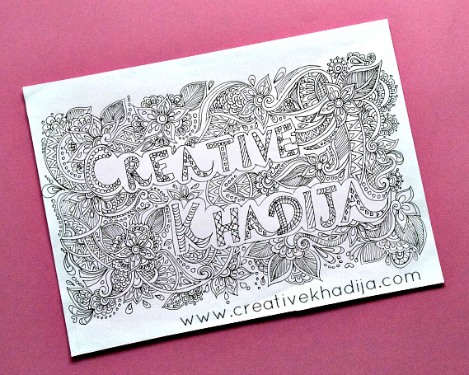 Creative Khadija. Some of these designs are henna inspired while some of these are mandala style.
Just freehand floral lines & motifs. I don't know what I am going to draw, Seriously I just draw & fill the page!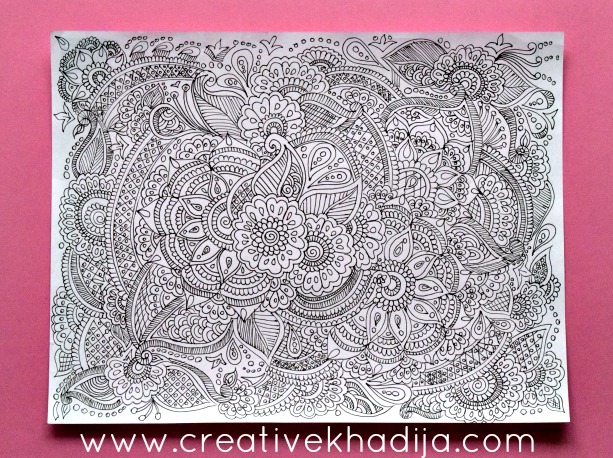 Sometimes I write any word & draw on the sides of the text. Many words & quotes in my mind which I might draw someday. depends on the availability of time basically. These all are completed in months, not just in a week or a few days.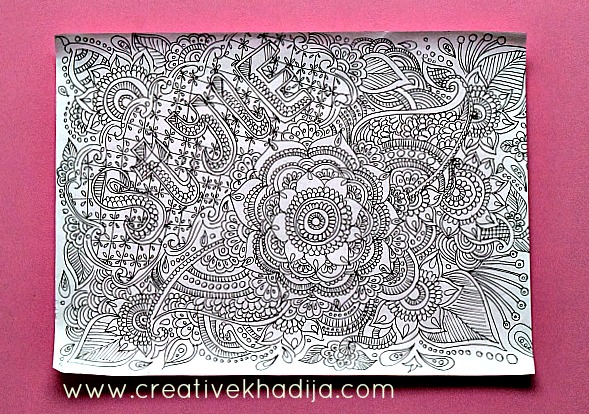 I have shared some of my designs on snapchat once where a lot of my friends suggested me to work on these seriously & make something useful out of these. Everyone appreciated & said these are not just designs on paper, I should try something useful out of these drawings. I liked the ideas & suggestions of my friends.
I will hopefully work on this project soon! Can't disclose right now as I am really not sure if I will be able to do it. But if I will, Then my blog readers will be the one who will get to know about it first of all. Let's see!
A few times when I share these drawing on social media, A lot of people ask me what supplies I am using to create an intrecate and neat design. So honestly these papers are ordinary A4 size paper cheets which we use for printers. And the pen I have is a black ink pointer which is easily available everywhere.
If you want to create more neat design, you can try with a Reform refograph pen. I have 0.2 size. I don't usually use that because filling the ink & then washing/cleaning the pen after using sounds a big task to me. So I prefer a simple pointer pen for drawing these freehand designs.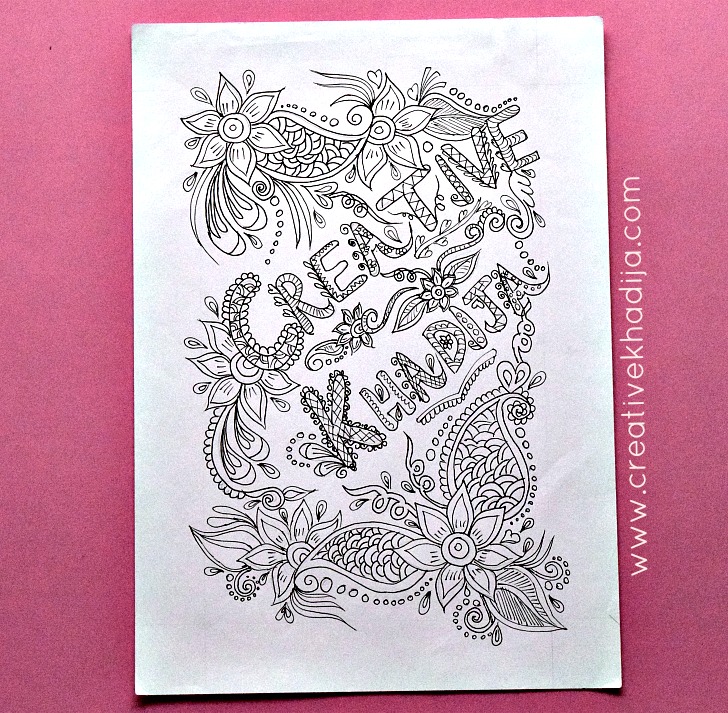 Would you like to buy any design similar to these in a form of wall art or wishing card with your name text etc? Let me know if you want any design or collaborate for any textile project. I would love to work on it.
Do you remember this design? I shared this few years back once. Check the post HERE.
I hope you will like this card making idea with freehand doodles.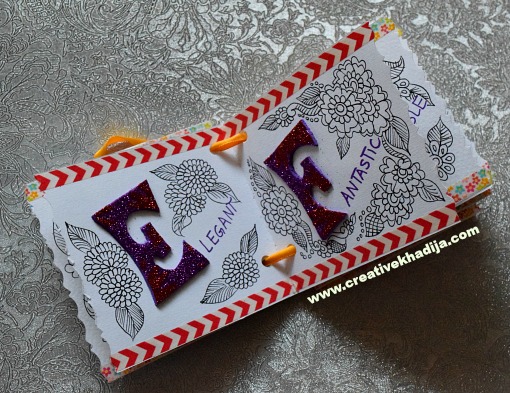 Let me know if you have any question or suggestion related my today blog post & art work. I hope you enjoyed this post. Stay connected, Keep visiting Creative Khadija Blog. All the best everyone!
Thanks
Khadija ~