Card Making
Beautiful Handmade Eid Cards-Birthday Cards-For Sale
I love paper crafts & card making. I used to learn new techniques & ideas. I also make & sell these handmade cards for my family & clients. Today I am going to share some of my handmade cards which I design for some clients. They can be customized as any greeting card like Birthday cards, Eid Cards, Get Well soon cards, Best wishes cards, Business cards etc. Have a look at some of my Beautiful Handmade Eid Cards-for sale. I hope you will enjoy these.
Beautiful Handmade Eid Cards-Birthday Cards-For Sale
Card #1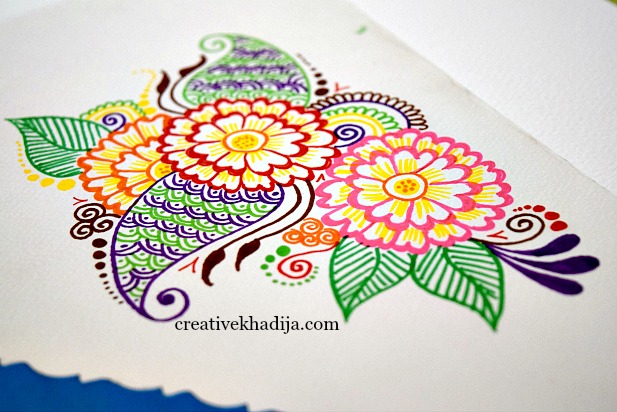 I made some colorful henna tattoo drawing & design on a card with colorful brush markers, That turned out so well.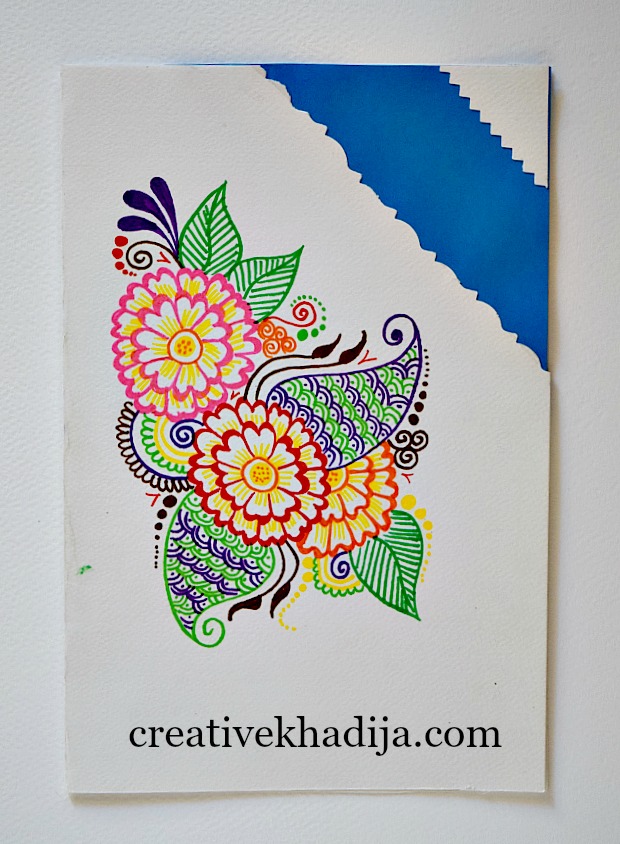 I design the corner with blue paper cut.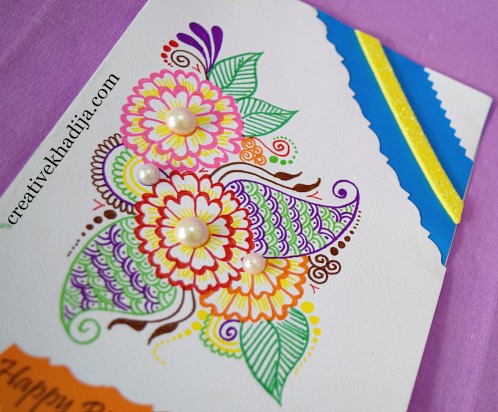 I pasted some different sized pearls on the design & they look pretty with the design theme. Isn't it?
Here are some other cards making ideas. See How To Make Beautiful Handmade Eid Cards
Card #2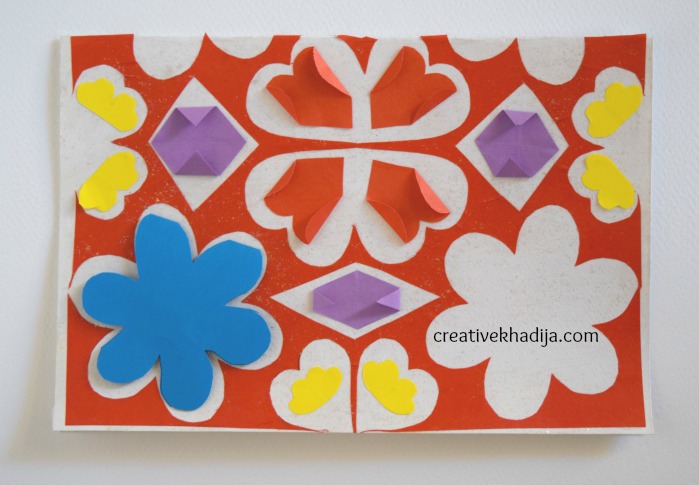 This pop-up style card is different. I cut some pieces of flower from a red sheet, Then I pasted the red sheet on a white card & filled the empty areas with different colored shapes.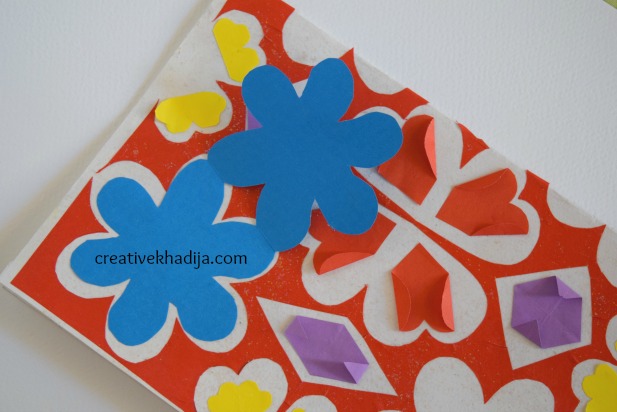 You can write your message here!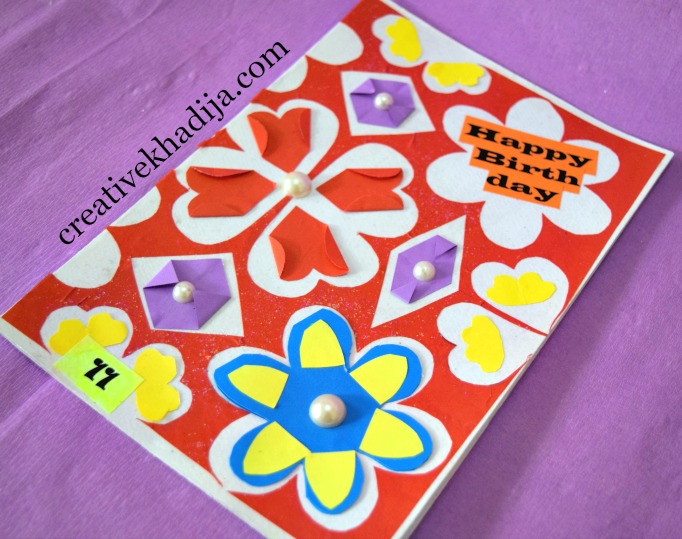 I cover the surface with multi colored glitter coat. And pasted some pearl beads here too.
Card #3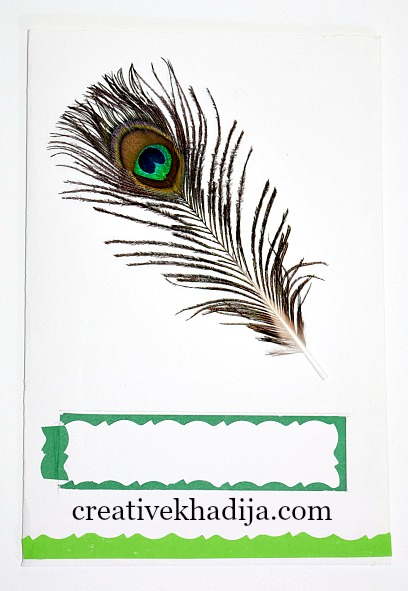 Peacock feather crafts are always unique. Our neighbors are having some peacocks. Last year they sent some of the peacock feathers & I still have some saved. I put these in a glass paint bottle. Check Here
For making this card, I pasted the feather on the card. I wanted to decorate some more but I changed my mind, A simple version is better. Isn't it?
Card #4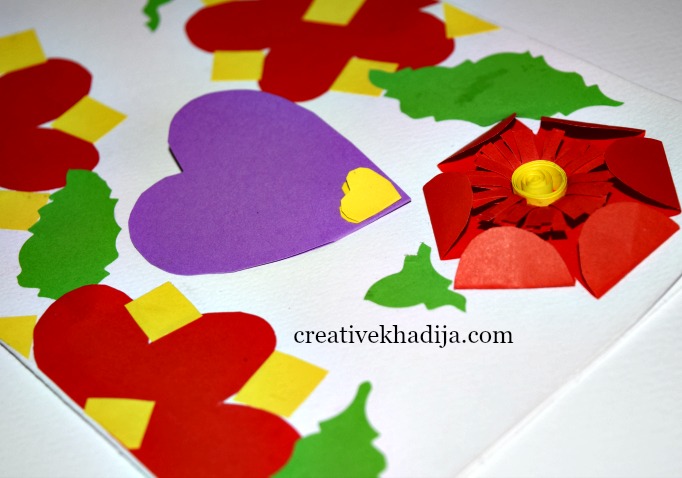 Here it is another colorful card.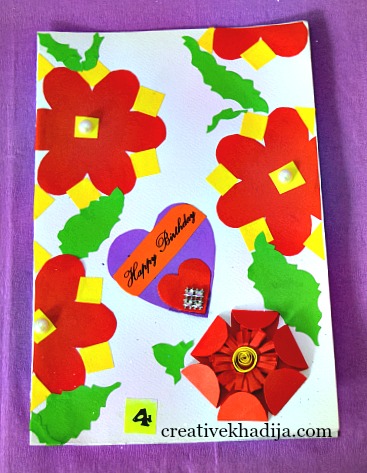 Cut & paste some paper cut outs & decorate.
Card #5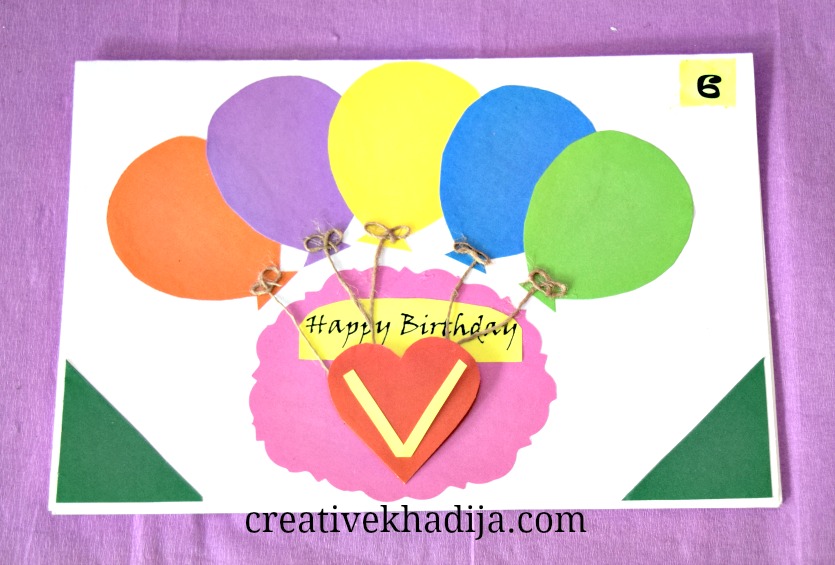 Balloons are important at birthdays, So here I am sharing some balloons Birthday Cards.
Card #6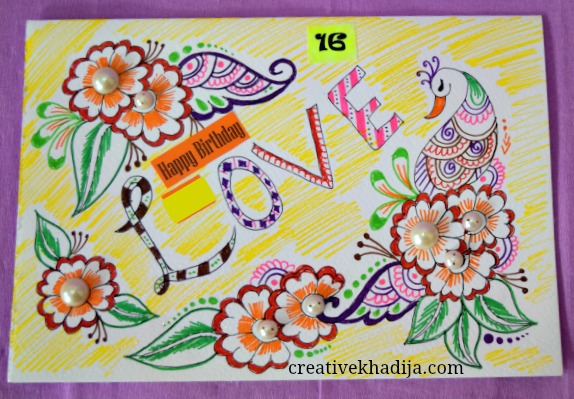 This is one freehand drawing design card inspired by truck art & henna tattoo. Isn't it cool?
Making handmade cards is not something super difficult, You can do it with even beginning level skills. Sending Eid cards trend is now changing. A very few people are following this trend. Do not call them old fashioned btw. Because they are doing good. A card will remain & saved in your closet forever, & whenever you will see, This will remind you about your loved ones!
Make & send Eid cards, Birthday cards & other greeting cards to your loved ones. Let's revive the trend smartly! Buy handmade cards for your loved ones. If you want to buy handmade cards from Creative Khadija, Contact me via email or use the contact form. I would love to design for you! I ship worldwide, So feel free to contact & place your order.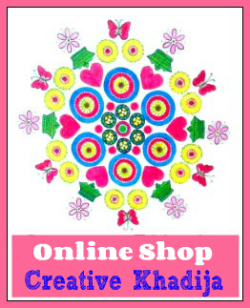 I will be sharing some more handmade cards in my upcoming posts. I have many others to share. I hope you will like to see & buy.
Have a great day!
Khadija ~