Hey Creative Girls, How is your Ramadan month going? It's the last week of the Ramadan month. I hope it's going smooth. Glitter crafts are my favorite & always interesting, I enjoy working on crafting with glitter. In my previous post I share my Handmade Eid Cards & Birthday cards collection which are sold now. I am glad to get great feedback. Have a look at some more handmade cards designed by me. I have another lot of some Paper Quilled handmade cards. I hope you will like to see more paper crafts & handmade by Creative Khadija.
Handmade Glitter Cards Making Ideas
Card #1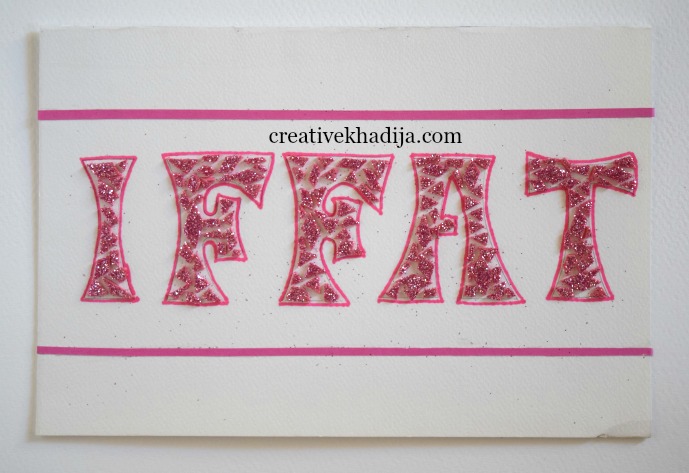 Every girl loves glitter, Isn't it? In my case, Glitter is in my veins(not that quote,It truly is) Meaning of my name Kiran means shine, shimmer, glitter & bling! So I love glitter crafts! I have decorated this customized card with the name of a client. Is it looking well?
How To Make :
For making a card like this, You will need to have glitter foamic sheet & cut the little pieces, Then Draw any of the name & paste these small cut outs inside, May be you can try filling the outside area? Many possibilities are here!
Card #2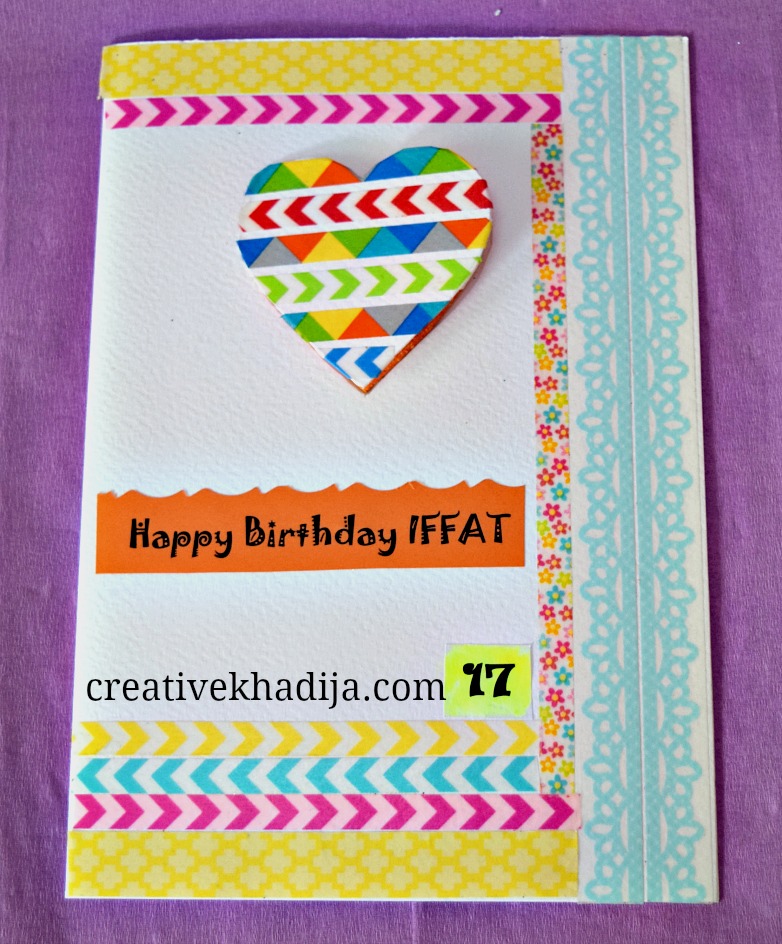 Here are washi tape decorated birthday cards for a client. They look pretty colorful as well as easy to decorate.
Card #3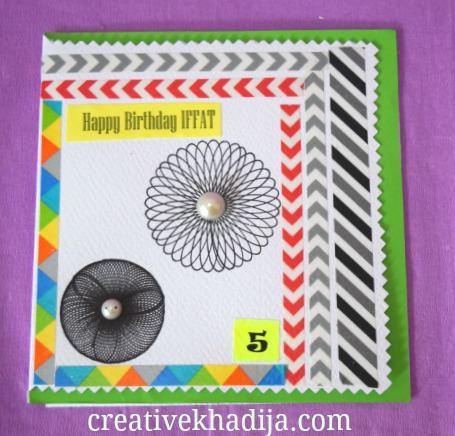 I used some chevron designed washi tape for decorating the greeting card.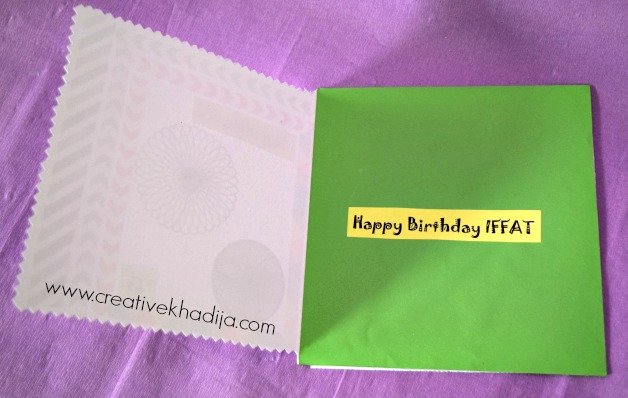 Here is a simple card I decorated with velvet ribbon & some rhinestones.
Card #4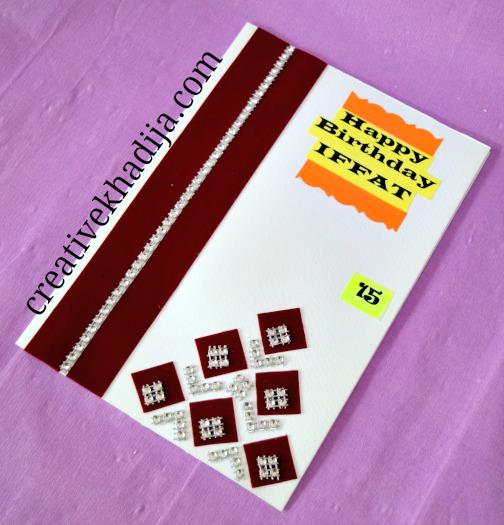 Another glitter embellished card. I cut a different shape here. I used glitter foaming sheet for decorating the cards. This is how you can use the glitter foamic sheets for crafting & card making.
Card #5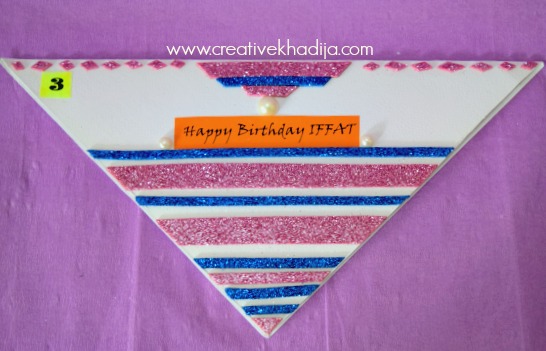 I pasted a smaller card inside too. Actually my client wanted white based cards so you will see most cards with white base & decorated in colors.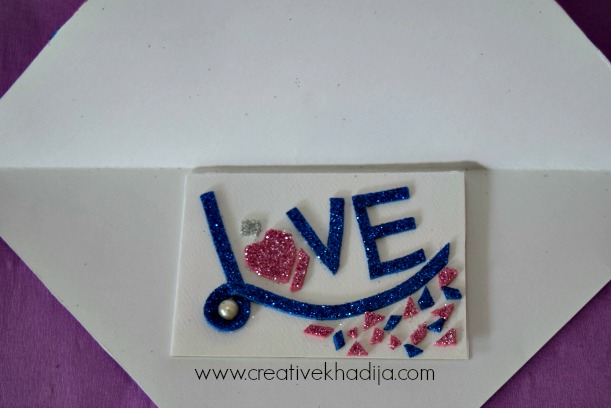 I place a mini card inside the bigger triangle card. I used a pearl bead here too.
Card #6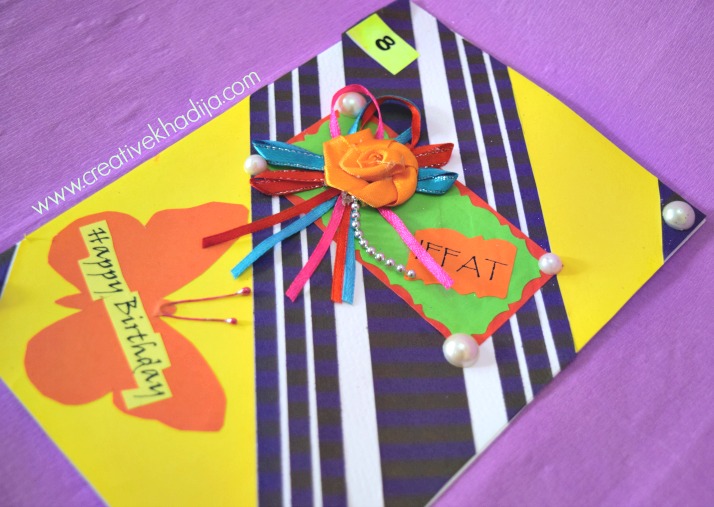 This one is a multi colored & decorated handmade card. I pasted a ribbon flower brooch here & with the addition of random crafty thingies it's done.
Card #7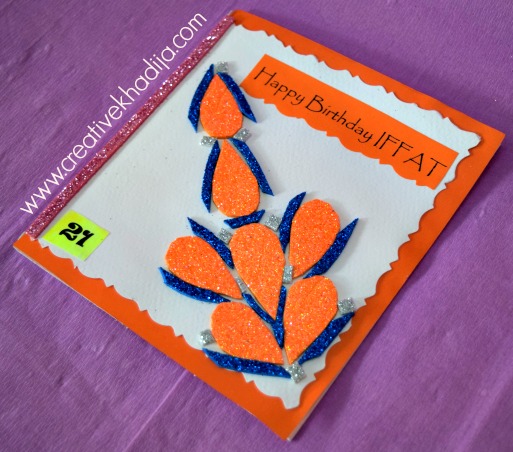 This orange glitter card with drop shape designs.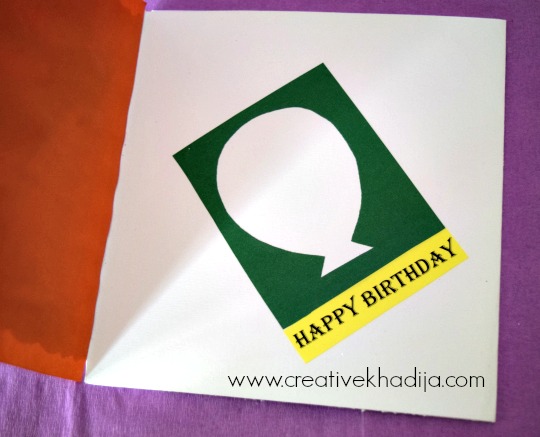 Inside of the birthday card.
Card #8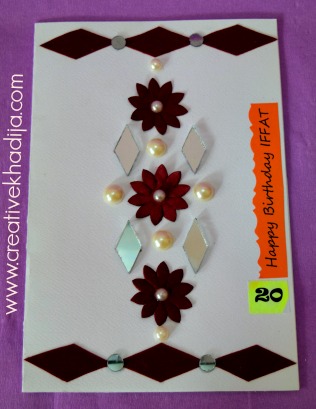 I decorated this card with mirror, pearls & flowers.
Card #9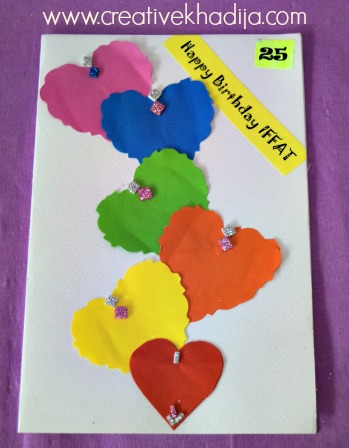 Colorful heart balloons cards. With a little chunks of glitter foamic pieces.
Card #10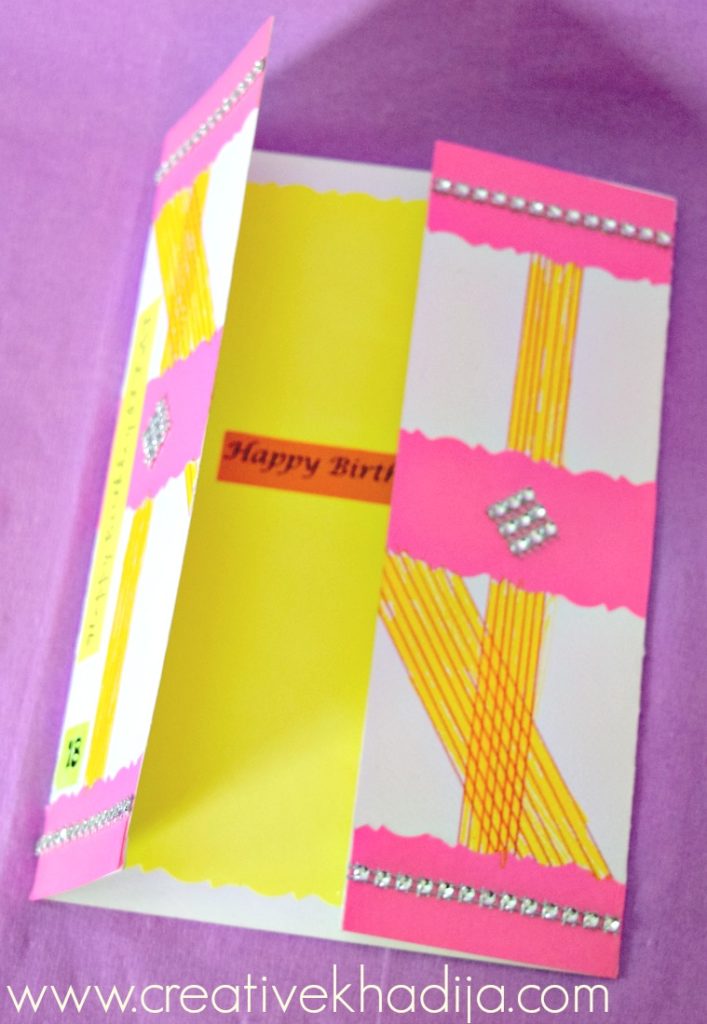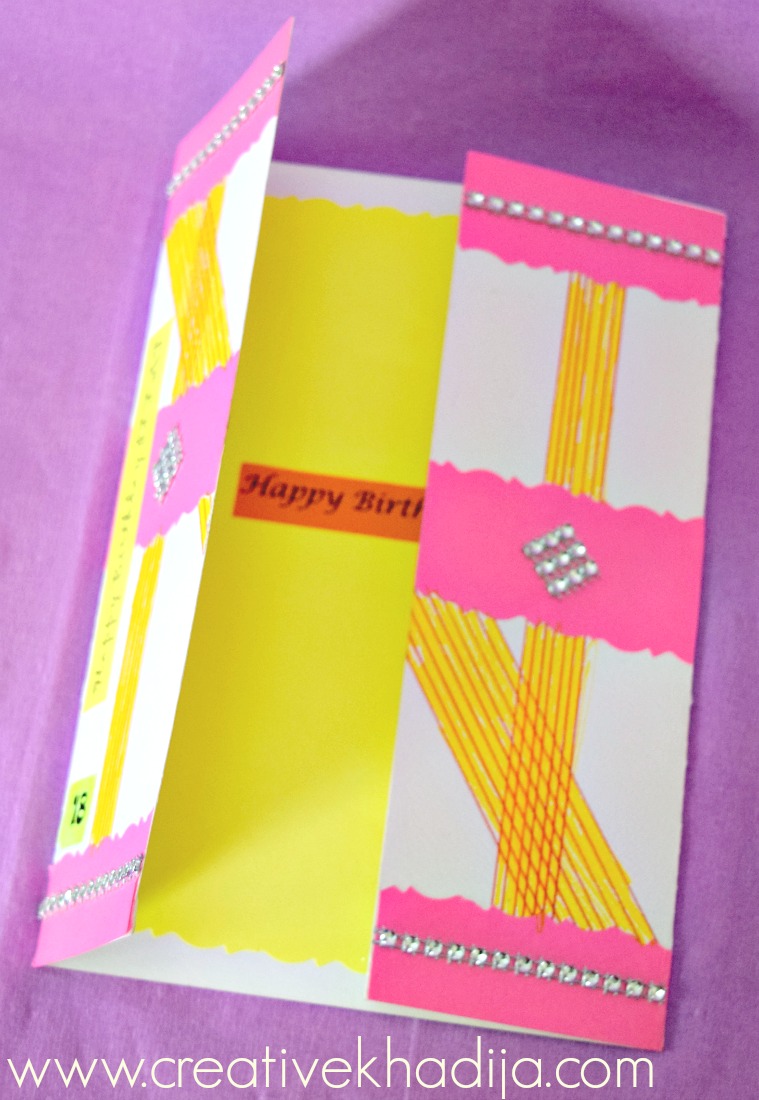 This simple card with a little bit paper and rhinestones lace embellishment. I cut paper pieces with designing scissors & it make the design different.
I hope you will enjoy seeing these cards. If you want to buy some of my handmade Eid Cards or Birthday cards, Feel free to contact. I ship worldwide. Use this contact form for queries & questions.
Have a look at some of my previous Handmade Cards.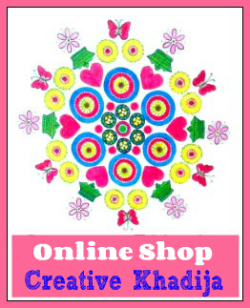 Visit Creative Khadija Online Shop for buying more crafts & handmade goodies.
Buy Eid Gifts & Eid cards online!
Have a great day!
Khadija