Decoupage
How to decoupage miniature match box drawer case
Hello Creative friends, I am going to share a recycled miniature project today. I made a match box drawer with three empty match boxes. I have shared so many recycling & upcycling projects & this one is probably the smallest one recycled craft. I am always looking for organizers where I can put my tiny goodies related crafting. I have some rhinestones of different sizes which I were saving in a jar but I saw this idea on pinterest & got inspired to make one. That was a 4 matchbox drawer with fabric cover coating. I liked that & thought to make one tiny drawer for my scattered rhinestones collection. So have a look what I have made.
How to decoupage miniature drawer case with match box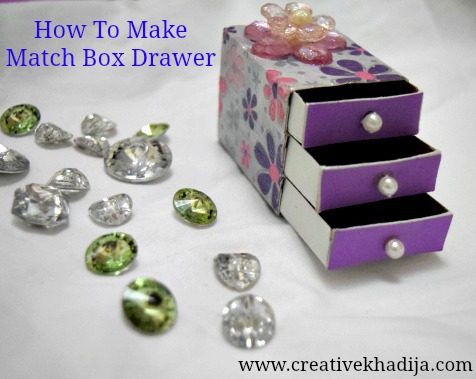 In these three drawers I have saved many rhinestones & beads. It's simple, quick & easy recycling idea. See the making now!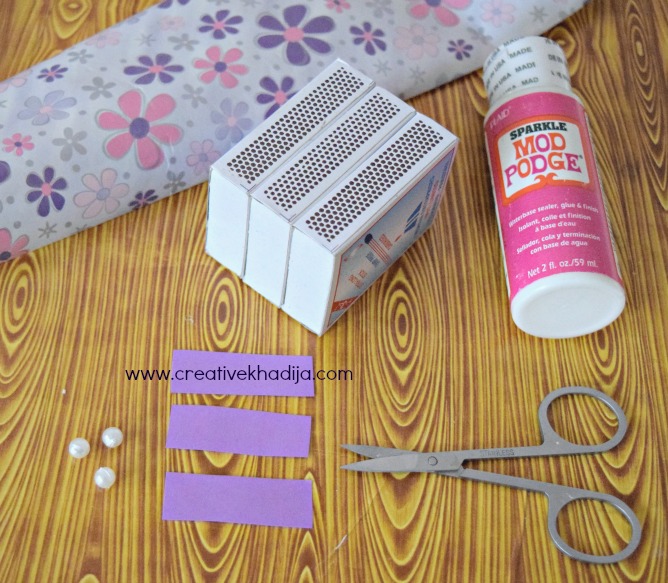 For Making a small drawer organizer with match boxes, You will need to have :
3 match boxes
Scrapbook sheet or any gift wrap paper
Mod podge Sparkle
Pearl Beads
Hot glue gun
Scissors
Flower bead for decoration.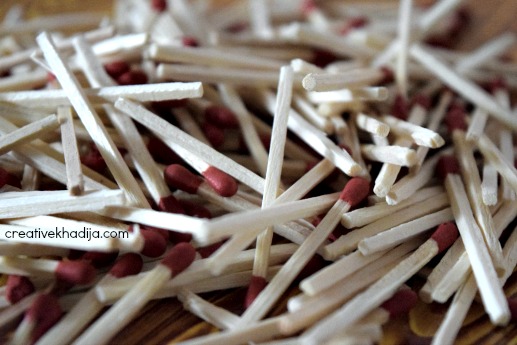 Empty the match boxes & save the matchsticks for any other craft idea-winks*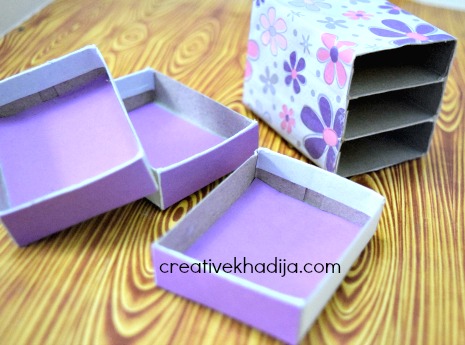 Cut some purple paper strips as drawer liners & front covering.
Paste three Matchboxes together.
Wrap the colorful sheet around & let it dry.
Put a card sheet at the back end of the matchboxes drawer. Do not paste that. Otherwise your drawers will stick there & will not be opening.
With hot glue, Paste the small pearl beads as drawer knobs.
Fix the bigger plastic flower on top of the drawer & you are done!
Seal it with mod podge sparkle & let it dry!
You are done making a small drawer for any jewelry, beads, rhinestones or anything smaller in size which usually makes a mess in your drawer!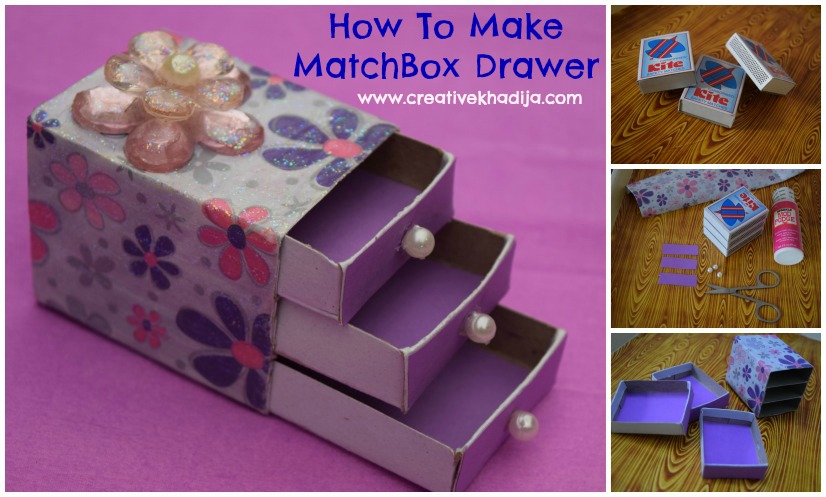 You can Share this collage tutorial on your social media networks. This is one easy yet useful recycling idea. No more small clutter will be missing anywhere.
I hope next time you will not miss or make any mess with your small goodies. Make a drawer like this & keep the miniature goodies inside. This can be a jewelry box as well. You can also use this as a gift box. Write on colorful papers & make notes to put inside the drawer boxes & give it to your friends. It's fun ejecting the tiny drawers but be sure to fix the drawer knobs bead properly with hot glue or e600. Otherwise if the drawer knob is in your hand while opening a drawer, That would be so embarrassing! haha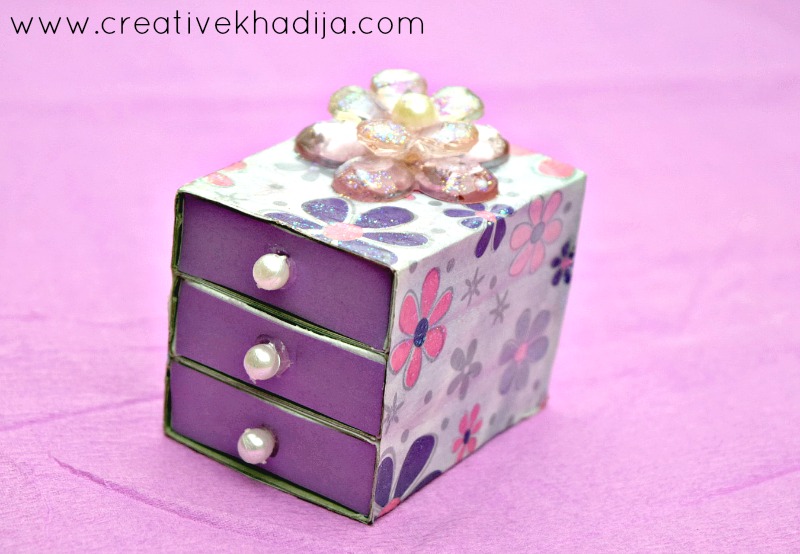 This is so easy & fun way to decoupage. Creative kids crafts idea. Isn't it?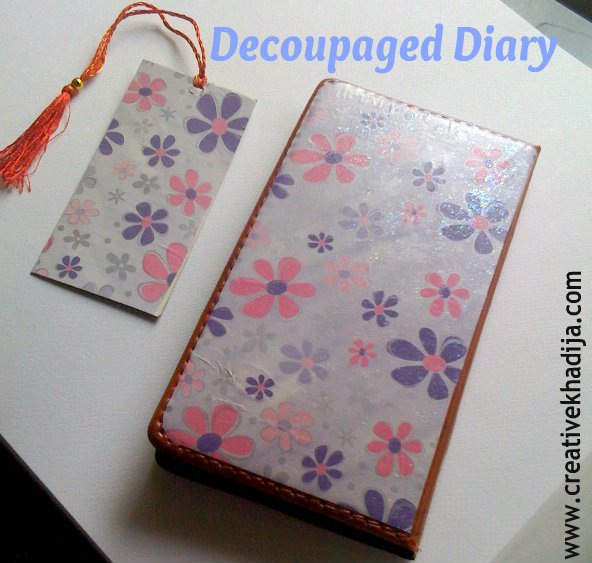 You might remember that decoupage diary which I design with the same wrapping paper sheet.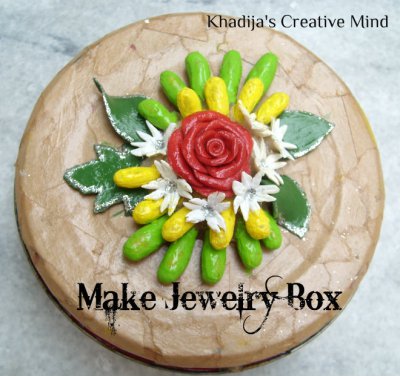 You can have a look at my previous recycling ideas & crafts.
Happy Crafting!
Khadija