Decoupage
Creative Khadija-Tip Junkie Expert Of The Week
Hello Everyone!
I hope you will be having a great start of the week. I am excited to share today that I am an expert of the week on Tip Junkie. I am sharing my tutorial on decoupaging a plain box & decorating it to use again. I have shared this DIY with my readers on the blog already & I am sure my Tip Junkie craft community will also be loving this idea.
Creative Khadija-Tip Junkie Expert Of The Week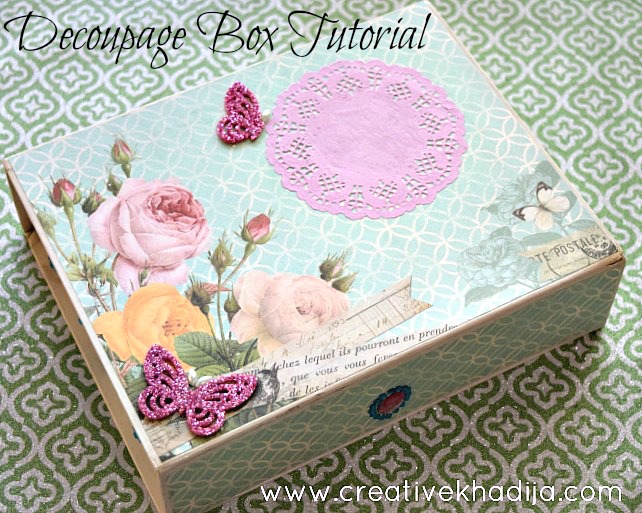 Head over to see my post how to design & decoupage an ordinary box. I hope you will be enjoying it. If you have any question, suggestion or feedback, be sure to drop a line. I will be getting back to you with reply soon! Stay tuned for more arty crafty ideas & tutorials by Creative Khadija.
Visit Tip Junkie Community Handmade Crafts & know more about my feature today!
Stay creative! Happy crafting.
Thank you.
Khadija