Decoupage
DIY Jewelry Storage Box and Organizer Making Idea
Hey All, I hope you are having a nice day. Thanks for enjoying my previous blog post in which I have shared a Mini Jar Recycling Tutorial. Today I am going to share another easy peasy craft tutorial which anyone can try. As I have kids crafts on my blog & many young readers too so I am sure my teenager girl readers will enjoy this DIY Jewelry Storage Box and Organizer Making Idea. After Eid Al fitar 2017, My accessories which I wore during the days of festivity were wandering in my drawer. I feel lazy organizing those and keeping them save in the packing again. So an idea clicked my mind suddenly. Would you like to see what's up today? Have a look below!
DIY Jewelry Storage Box and Organizer Making Idea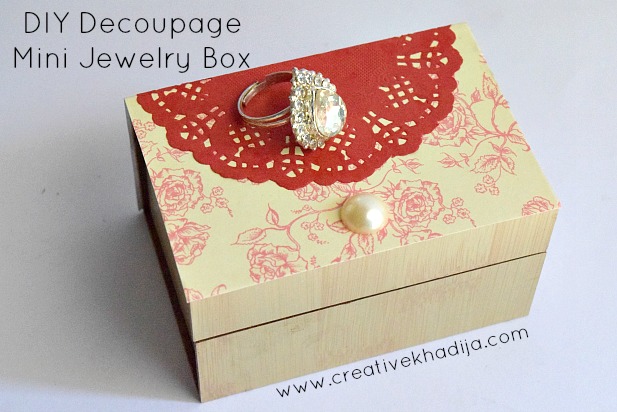 This teeny tiny box decoupaged with a scrapbook paper sheet & a piece of paper doily. Half pearl bead is just a cherry on top of the cake. Right?
My brother bought some accessory from a hardware store & that was in this small wooden box. He knows I will use this wooden box somehow by decorating & designing. So he hand it over to me. This little box was in my cupboard for two months almost but finally I crafted something.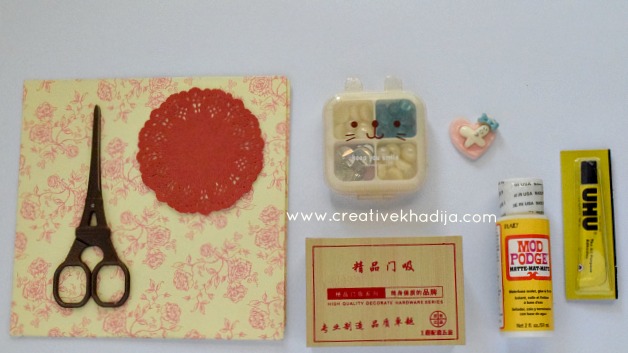 Craft supplies you will need :
Scrapbook sheet with any floral design. (I got this designed sheet from Paperchase UK.)
Paper doily.
Scissors or cutter.
Mod podge or any transparent glue.
Rhinestones, Pearls or any available embellishment thing.
Definitely a wooden box for using all the crafty materials on. :)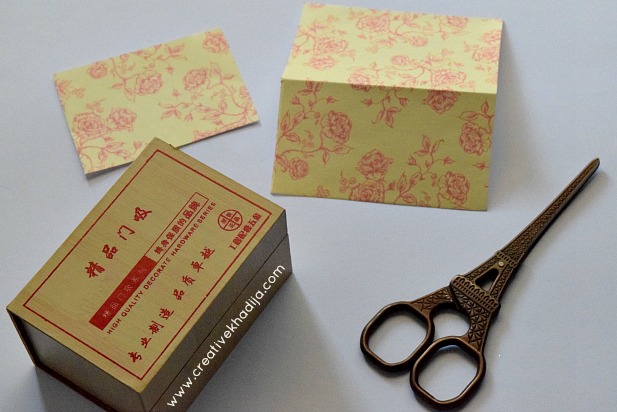 For making this jewelry storage box, First step is to cut out the paper sheets according to the size of box panels. I am not covering all of the sides of box with scrapbook sheets. As it's a very fine Formica box, So I want to keep some sides as it is.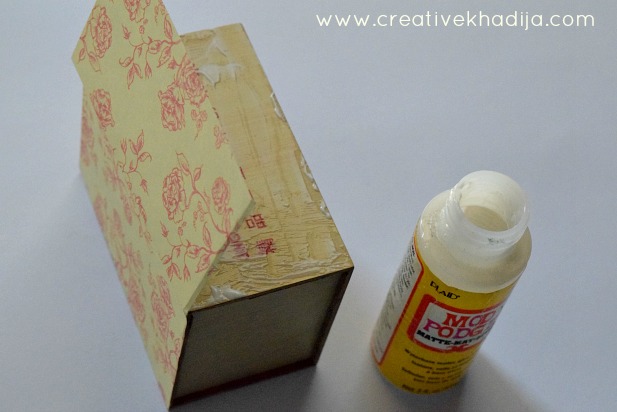 Here I have applied a thin coat of mod podge & pasted the sheet smoothly on the box.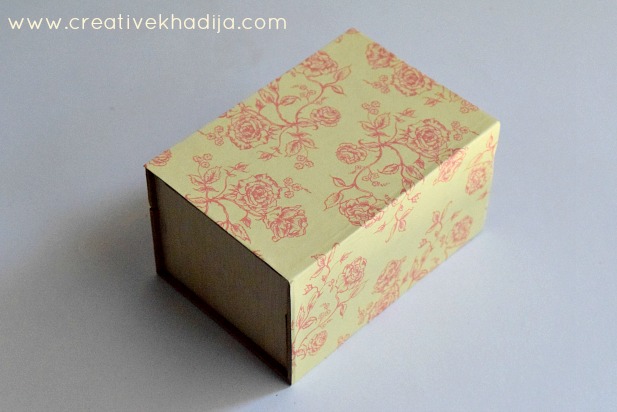 Let it dry for two minutes. By the way, isn't it looking nice?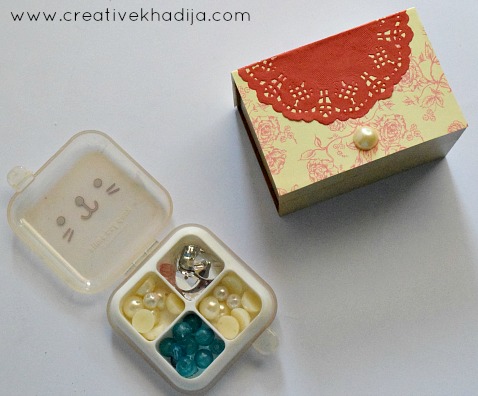 Paper doilies are very thin & delicate like a crepe paper. So be carefully glue them on scrapbook sheet. These can be split into pieces easily when wet.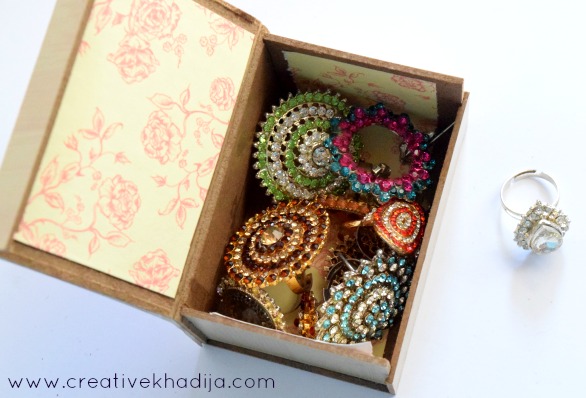 Here it is an inside look. I've pasted some sheets inside too. I am keeping my rhinestones decorative rings inside. These were few scattered in my drawer. I need to collect all of my other rings for organizing at one place & filling this box as well.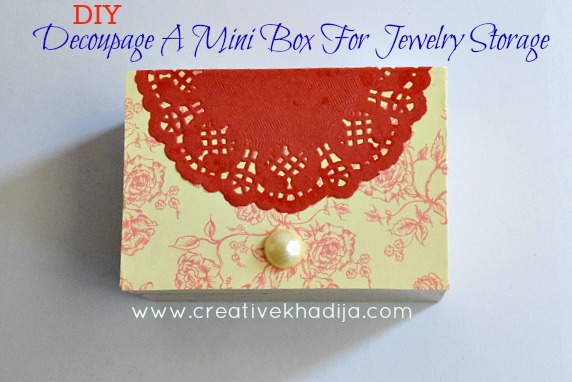 Isn't it an easy peasy way to reuse any ordinary package or box? I make it simple & less decorative but if you want to design it with anything else. There are tons of options & ideas to decorate.
You can also have a look at my other jewelry box & accessory organizing ideas from blog archives too. I have some more DIY Jewelry Storage Box and Organizer Making Ideas.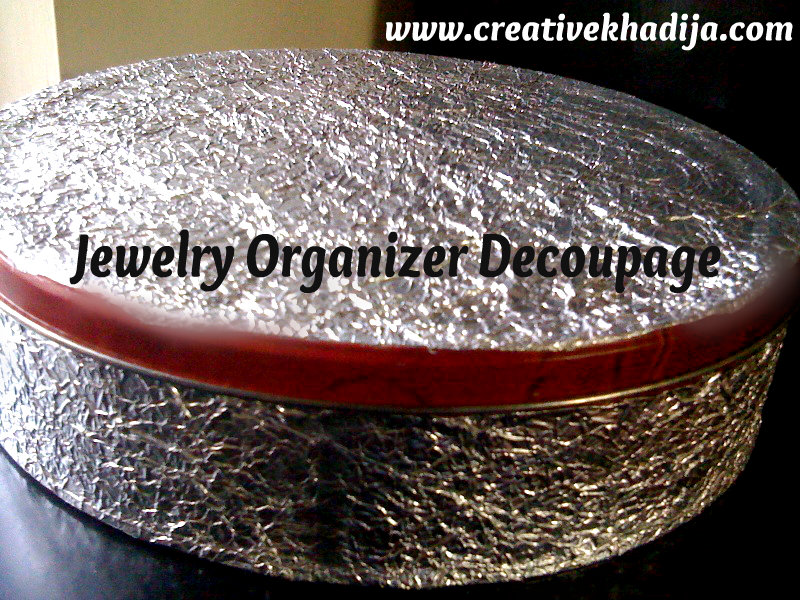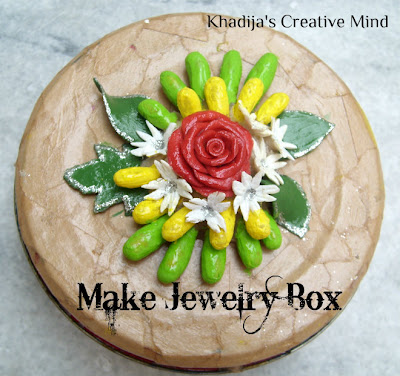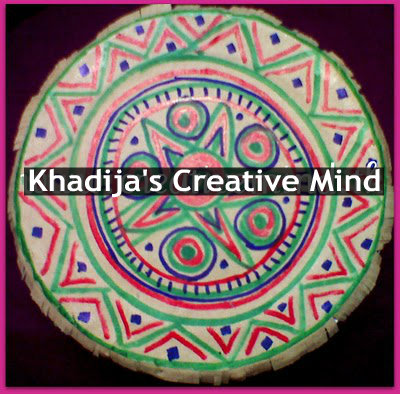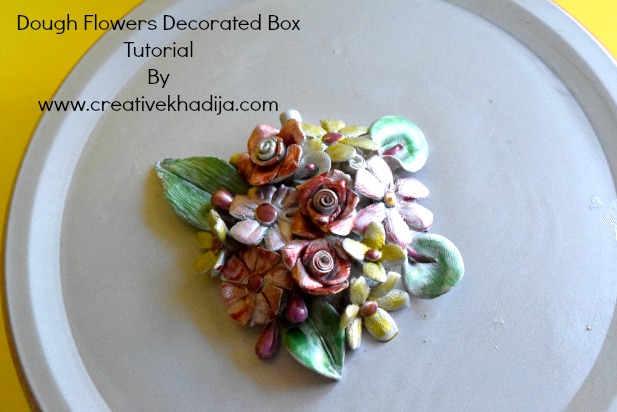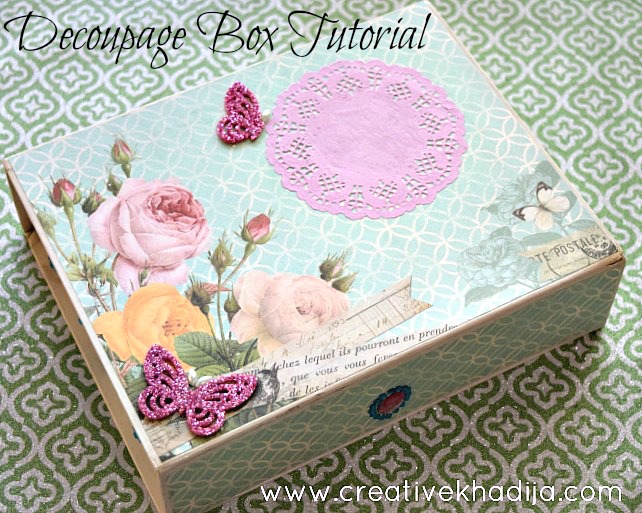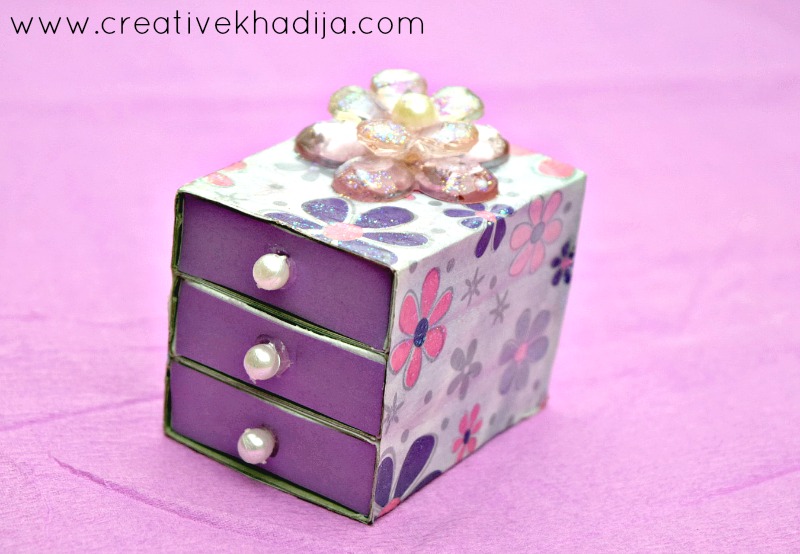 A lot of arts & crafts ideas. I am sure you can get ideas from my previous blog posts as well as today's DIY. You can design and decorate any simple ordinary box & use it again. I hope you enjoyed all of my tutorials. Thank you for your continuous support throughout these years. Feel free to share this blog post & keep visiting Creative Khadija blog for more fun ideas & easy craft tutorials.
Share this post with your friends & keep creating! Have a great weekend ahead :)
Thanks,
Khadija ~