Collage Clay
How To Decorate Glass jar Video Tutorial DIY Idea
Do you like recycling & reusing ordinary material? Have you ever decorated something & turned it into a beautiful piece of art? I recently design an empty food glass jar. It's looking nice, I can't wait to share with my dear blog readers now. I have shared it's video tutorial already which was a hit on facebook. You may already have seen that video tutorial on my social media networks. Let's see how to decorate a glass jar & turn it into a beautiful gift jar.
How To Decorate Glass jar-Video Tutorial DIY Idea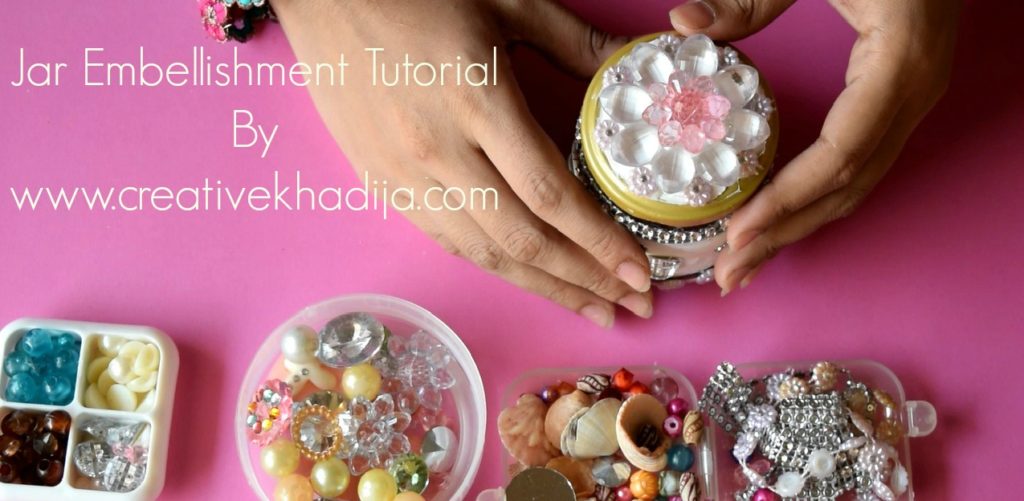 I have a fun habit of keeping empty food jars saved in kitchen cabinets. Reason is obviously recycling & reusing purpose. I recently have decorated two jars out of a half dozen jars. Today I am sharing one of those jars. Let's have a look how I have decorated this mini jar step by step.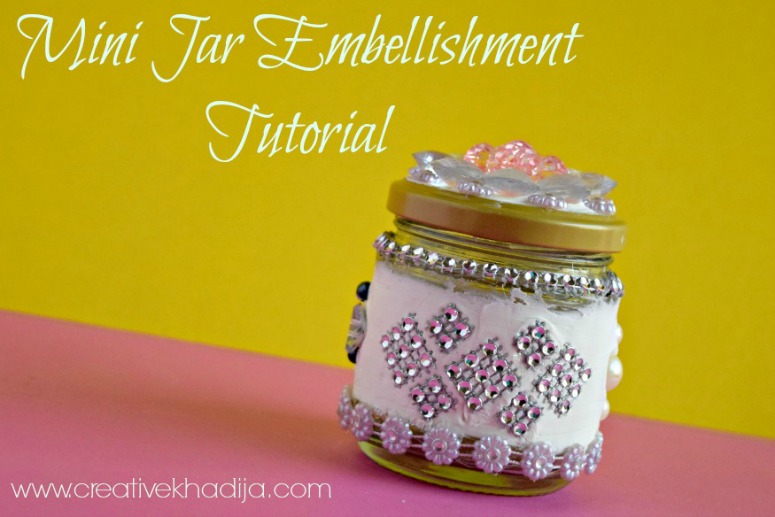 Is it looking good? I will put some candies or any small accessories gift inside & will wrap it into a transparent sheet & giveaway! Isn't it an interesting gift jar idea?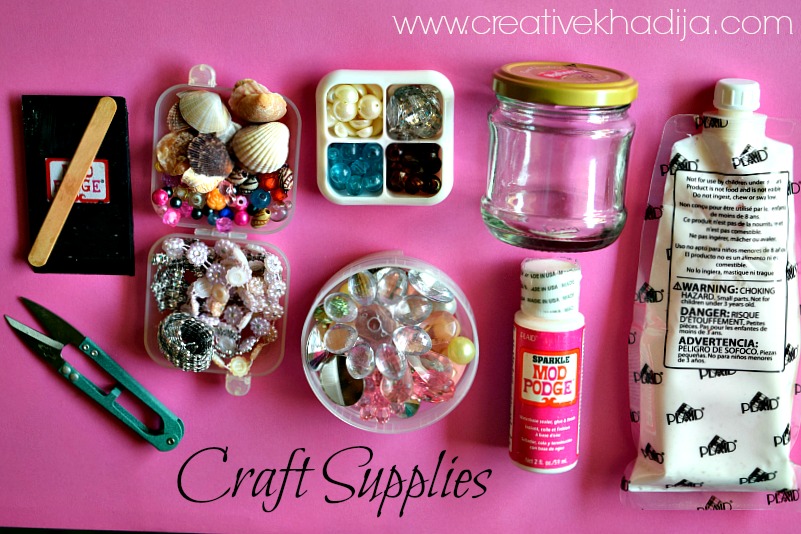 Craft supplies you will need to make this embellished glass jar :
Mod Podge Collage Clay
Empty Glass Jar
Glue or Hot glue
Embellishment & decorative items
Plastic beads, pearls & rhinestones
Shells & laces
Sharp cutter & scissors
Have a look at the video, Via this two minutes video tutorial you will learn the whole thing.
Be sure to subscribe my YouTube channel. It's my first video tutorial ever. I am glad to see response of my dear fans & followers. I learn a lot of new things & hopefully in next video tutorial I will improve. Be sure to suggest me for betterment.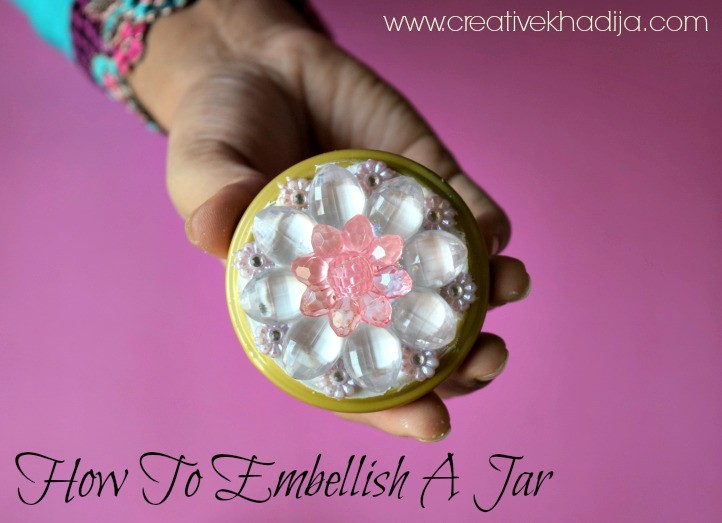 This is jar lid top. You can use any available embellishment goodies for decorating your jar. There are many options to design & decorate.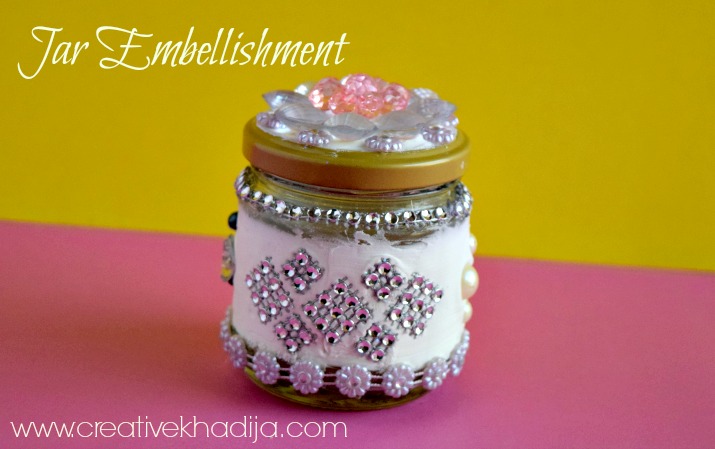 It's ready here. How is it? There are so many other ideas to decorate empty jars with different materials, You can always use your creativity & make things beautiful in your own style.
In future I am planning to share more video tutorials now. I hope you will enjoy learning through visual demonstration. What do you think?
You can check my other tutorials too which I have done with Mod Podge Collage Clay.
Pistachio Shells Coasters Making
Collage clay & Mirrors Decorated Mug
DIY Storage Container Embellishment
Collage Clay Headband Tutorial
All of these ideas are designed with Mod Podge collage clay. I have made many crafts with it & it's always fun trying & making something new with collage clay.
In this video tutorial, If there is any step missing or not easy to understand, Feel free to drop me a line for any question or feed back. I hope you will find this easy & fun idea.
Have a great day.
Khadija ~