DIY
Mother's Day Gift Idea-Photo Frame Decoration Tutorial
Mother's day is coming in a few days. You can see many interesting gift ideas & art things related it's celebrations. A few years back I made a paper quilling card for Mother's day & it went viral. I always enjoy working on paper crafts tutorials. I am glad to see my readers are always appreciating my paper crafts tutorials. A few days back I bought some craft supplies & there were some paper quilling strips as well. So in coming days, You will see a paper quilling card tutorial post hopefully.
Let's talk about today's craft tutorial now. I am going to share a Mother's Day gift idea about decorating a photo frame with feathers & pearls. Are you ready? Have a look at tutorial post now. I hope you will enjoy this easy gift idea.
Mother's Day Gift Idea-Photo Frame Decoration Tutorial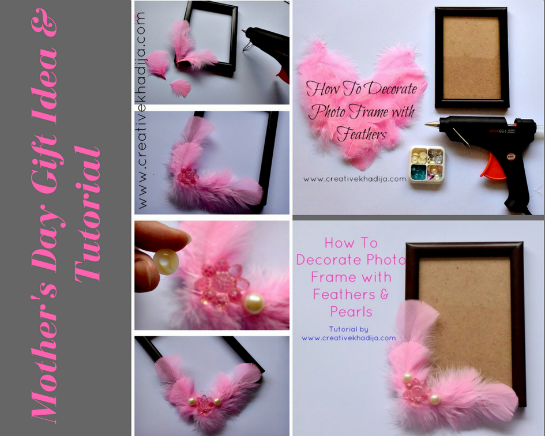 I got some pink faux feathers from Hobby Crafts store UK. I was excited to use these soft feathers somewhere in my arts & crafts ideas. Recently I used these feathers in 3 crafts & they turned out well. Let's have a look at the first one today.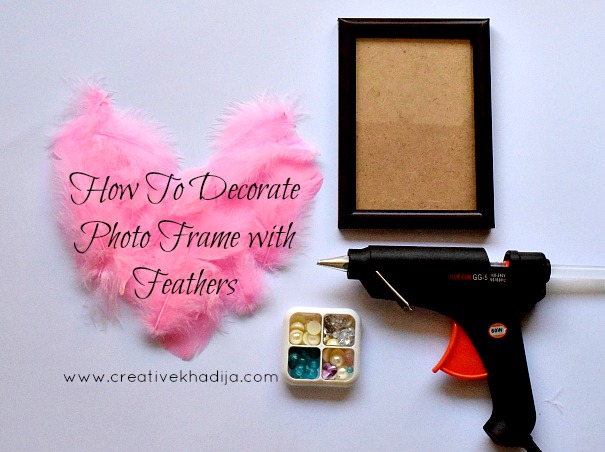 Craft supplies you will need :
Feathers
Photo frame
Rhinestones & half pearl beads
Hot glue gun or transparent glue.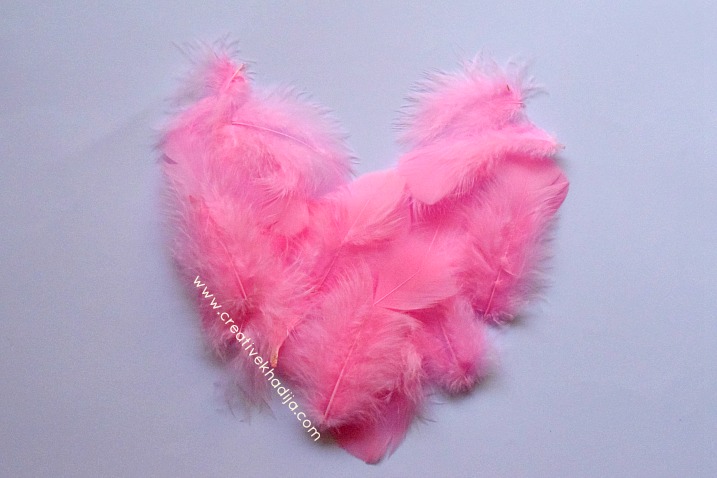 Aren't these adorable? They are very soft & intricate as well. Let's start making now.
How to decorate photo frame :

Separate the glass & back side of photo frame first. So there will be no glue spot on mirror.
Fix two big feathers in a corner & then overlap two smaller ones.
I am decorating a corner of mirror, You can also design any other side or part of frame.
Fix the pink big button flower & then two half pearls on both sides of flower button.
Let it fix & it's done! Yay!! How easy peasy & fun?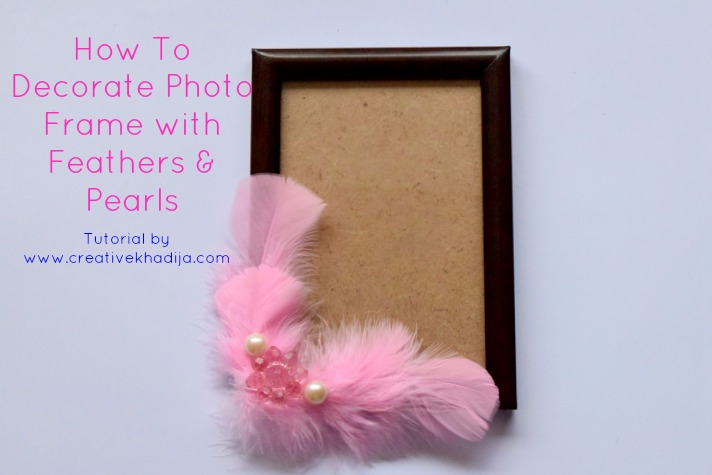 You can also reuse any old vintage frame by following this idea. I used a new frame but reusing old products is also a good idea. Right? Let's try!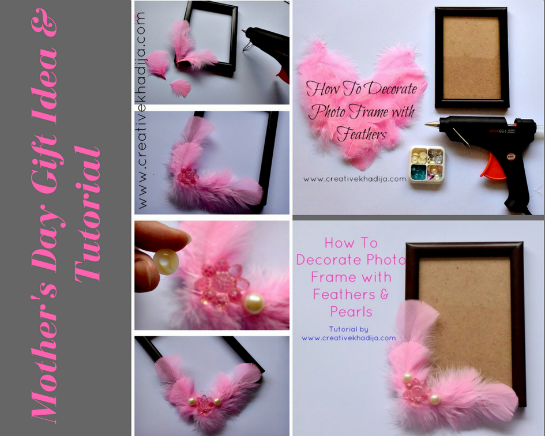 I have made this photo collage for you to share this on your beautiful social media & pages.
Feel free to share this post

& idea with your family & friends, So they can try something similar & more creative with their photo frames as well.

Now I am going to gift this frame to my mother with a picture of her. I hope she will like it.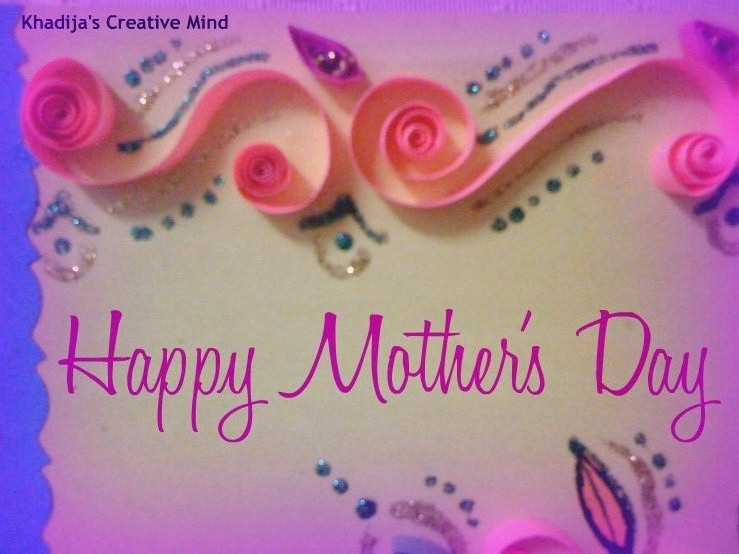 Mother's day quilling card making tutorial.
I hope you will be having a nice day with your family. Enjoy your weekend & have a blessed day! Let me know if you want to see more feathers crafts on my blog? I will be coming up with some more crafty tutorials related these pink feathers until the packet ends. Haha!
Thanks for reading the article. Be sure to hit the social media share button on sidebar :)
Khadija ~