DIY
Pakistani Truck Art Inspired Glass Paint on Mirror
Pakistani Truck Art is one of the most colorful art which is visible here as paintings on heavy vehicles. Now truck art is going viral in other creative ways. Home decore, wall art decorations & textiles items like home accessories. Even now you can see truck art inspired clothing & shoes too. How interesting! Today I am going to share a truck art inspired glass paint on mirror.
Spring/Summer season is going on in several parts of the world. Here In Pakistan, Summers are having a kick-start finally. I had a big looking mirror which I was suppose to hang somewhere in our lounge. I wanted to try something simple but minimal. So I ended up with this colorful idea. My glass paints after my Mason Jar decorating tutorial were going to dry so quick & I already wanted to use those somewhere.
Truck Art Inspired Glass Paint on Mirror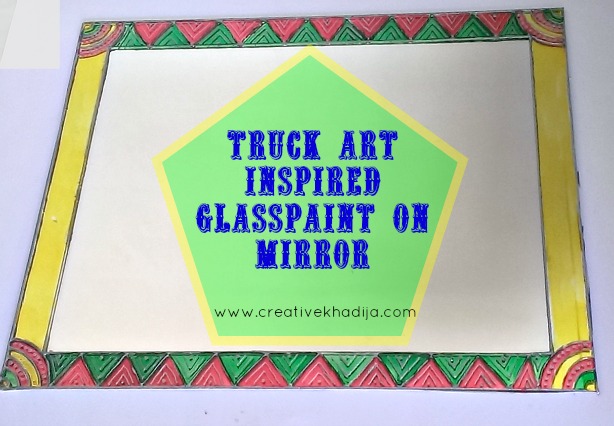 I wish I can take a perfect pic of a looking mirror ever! But Nahh.. There is always my head popping from somewhere, Hehe. Otherwise opposite reflections are here to kill the frame. Anyways, Between many clicks, this was the only one which I can post on the blog. You can also imagine how messy is my craft studio.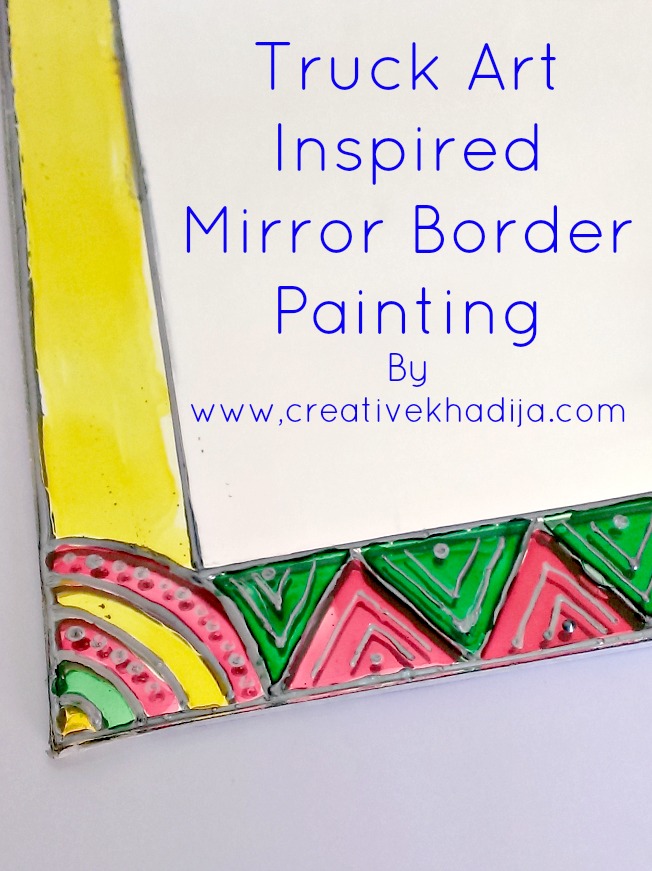 I want to use blue color too but that was almost half full bottle of paint but dried. I have used Red, Green & Yellow only! The outliner is silver but looks like grey more!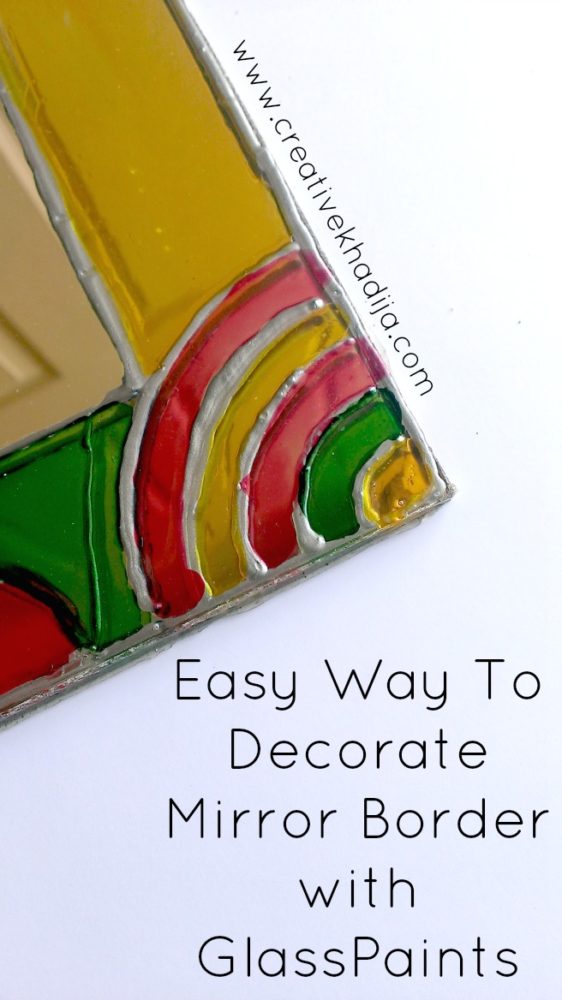 I can try making some colorful motifs or big designs on the sides of mirror but I only want to give it a touch of truck art colors & designs. So I tried some lines & dots only. All of these are freehand though.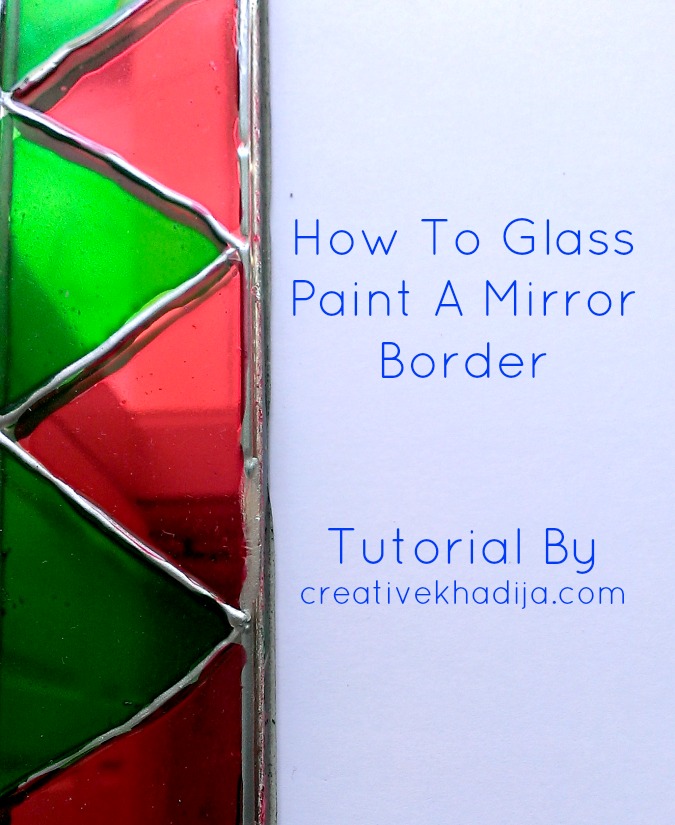 How To Paint :
First I clean the mirror & dried with paper towel.
Measure the border two inches & draw a line on all four sides. Then I apply straight four lines on border.
Then freehand I started making lines to give it a look as triangles between the lines.
Let it dry for at least half an hour.
Then I filled the transparent glass paint colors between the shapes. Two sides I keep as plain yellow. While triangles are red & green.
For corners, I draw a half circle freehand. Painted those too.
When the glass paint gets dry, Then draw some more lines & dots to fill the design.
How To Hang This Mirror On The Wall?
Now you will have a question in your mind definitely. As I have designed all sides of the mirror & there is no space for framing anymore, So how to hang this on the wall?
I hang it with four very strong mirror hanging hooks. One side is properly fixed in the wall while the hook is holding the mirror perfectly. These hooks are similar to these I am sharing below :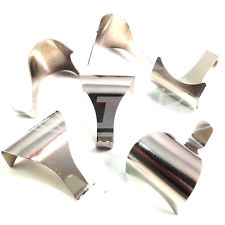 (This above image is randomly picked from Google.)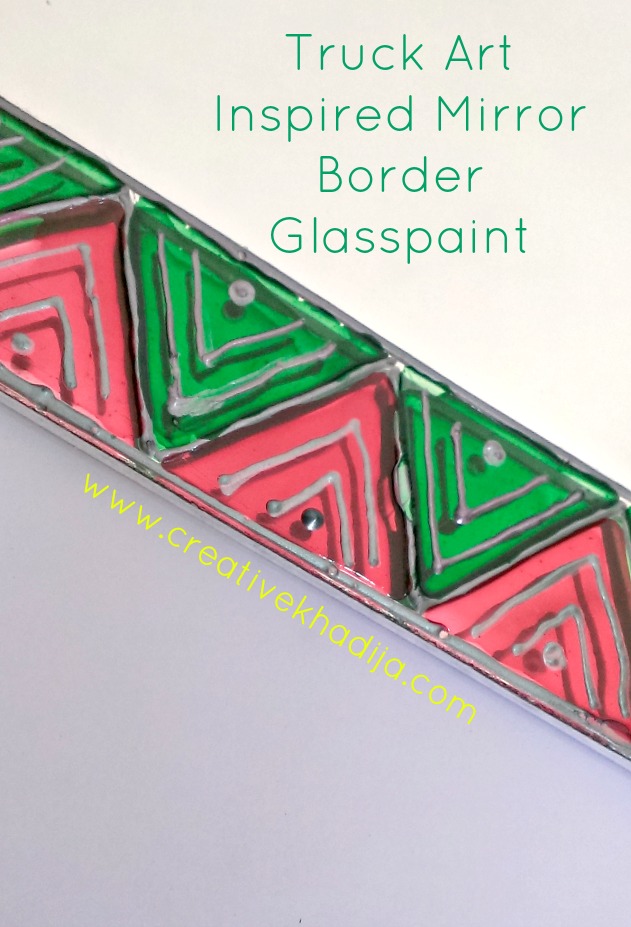 And the super duper simple & easy mirror border is ready! Does it look nice? At least it's easy for any newbie to try. It also looks like spring colors inspired or truck art inspired.
You can also have a look at some of my previous glass paintings and wall art tutorials. I hope you will be enjoying my work throughout the past years. I love glass painting & I have done so many projects with glass paint. From Mason Jars glass painting to Calligraphy Wall arts paintings.
I hope you will enjoy the idea. Don't forget to show me if you try something similar. Enjoy the summer season & have a colorful season with some art & style! I will be coming up soon with another interesting DIY. So stay tuned & happy crafting.
Know more about Pakistani Truck Art Inspired crafts. I hope you will enjoy the category & archives.
Have a great weekend. Thanks
Khadija ~