DIY
Creative Khadija Logo Printed Customized Washi Tape-Review
Are you a fan of washi tape crafts? If you are into paper crafting, I bet you'll love washi tapes. They look pretty & delicate as they are thin. I have some colorful designs of washi tapes in my craft stash. You can say I am a washi tape hoarder. Recently I got an opportunity to have Creative Khadija Logo Printed Customized Washi Tape. Pundy claims to be the world's best custom washi tape. You can have anything on your tapes, any font, design or logo. I ordered some tapes with my logo printed on. Recently I've received my customized washi tapes from Pundy. I would like to share with my dear readers? Have a look here :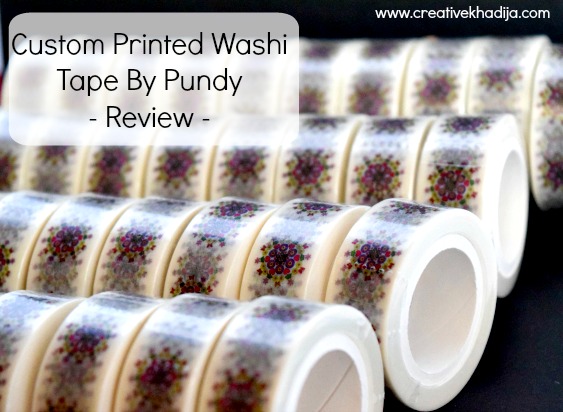 Creative Khadija Logo Printed Customized Washi Tape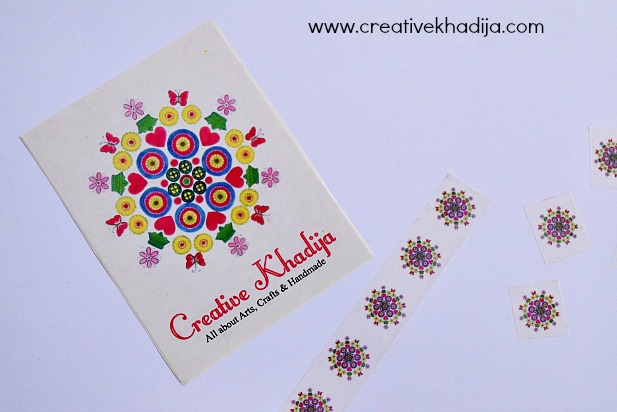 My blog readers knows right how I'm obsessed with my blog's logo. About 3 years back I have painted this design on my craft room's wall. It was a spring inspired painting motif with poster paints & acrylics. It was not planned to be a motif or logo etc. In almost a week I complete this wall paint & realized later that it's not bad having it as a logo for my blog & business. Now I really like my logo. I have a makeup pouch with this logo print & my coffee mug with my logo too.
Now I am going to experiment some more with washi tapes sent by Pundy.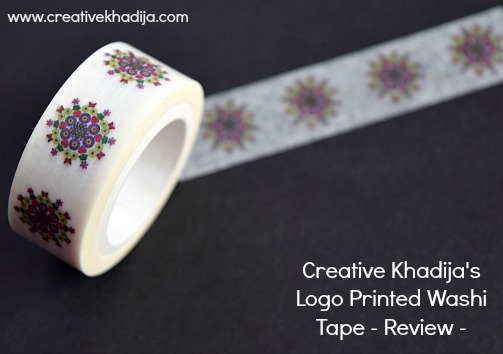 Each tape roll is 15mm x 10m. Quality is very fine & printing on the tapes is neatly done. I am very satisfied with their work.
So I thought to use these tapes somewhere to see how they look. Have a look how I design my planner cover with washi tape.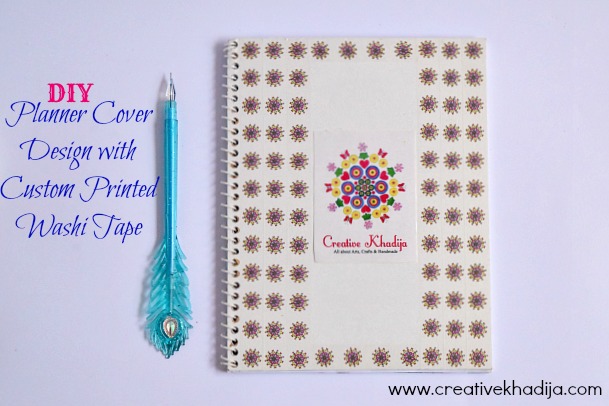 How to design planner/diary cover with Logo Printed Customized Washi Tape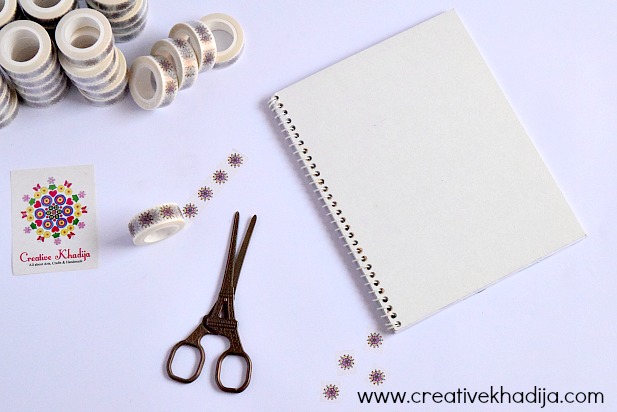 This is one super simple & easy idea for decorating any plain cover of diary/planner. Do you remember my previous planner with colorful washi tapes DIY. Again I have this plain white diary cover which I am decorating with washi tape today.
You will need :
Logo printed washi tape
Sharp Scissors
Plain diary/planner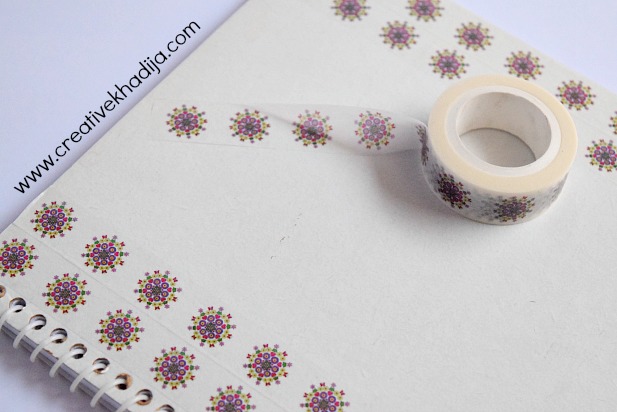 I have started applying tapes on the cover vertically & then after three columns left & three columns right.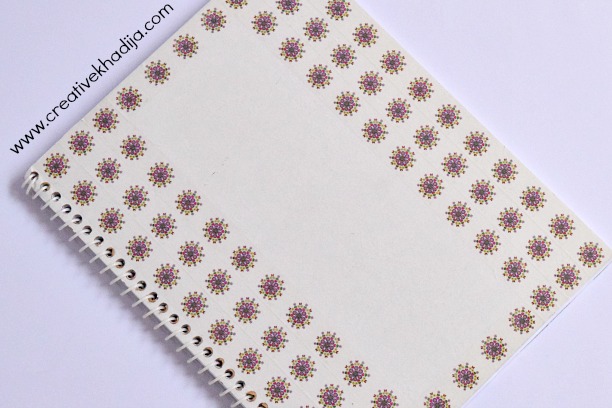 The middle part was empty, So I put two piece of tape horizontally to make it's sides covered. So I paste a bigger sticker of my logo in the middle which I've printed some on my blog's birthday last year. I paste this sticker on my client's order packages usually.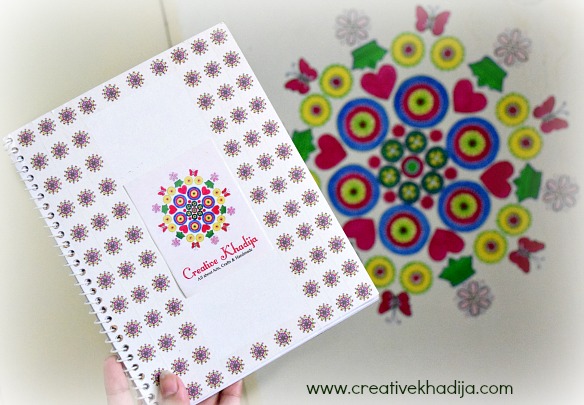 Here it is ready!
This is my craftroom's wall behind which I have painted few years back. The painting turned my online logo & identity later. I am glad I decided to make it my logo. it's not just a colorful wall paint but also depicts my love for colors.
I hope you will like this Creative Khadija Logo Printed Customized Washi Tape as well as my quick DIY idea.
Now I will enjoy keeping this logo designed planner cover with me. Let me know if you like it or not. May be I can giveaway one to my readers if anyone is interested?
You can also order your customized tapes from Pundy. I am sure you will like the quality & their quick shipping service.
Thanks for reading! Have a blessed Friday & great weekend everyone.
Khadija ~