Happy 70th Independence Day Pakistan.
I know I know I am late in updating the blog post. The day went awesome & spent well yet very busy & hectic with a lot of traffic outside. A lot of celebrations everywhere in the city. I was invited for an event today where World's largest cookie flag mosaic being made. I have already shared it's happening updates & details in my insta story, Snap story, facebook & Twitter too. I will also blog about it later soon. Stay tuned & keep visiting my blog for it. But today, Let's have a look at my today's outfit.
Pakistan Independence Day Celebrations and My Outfit of the day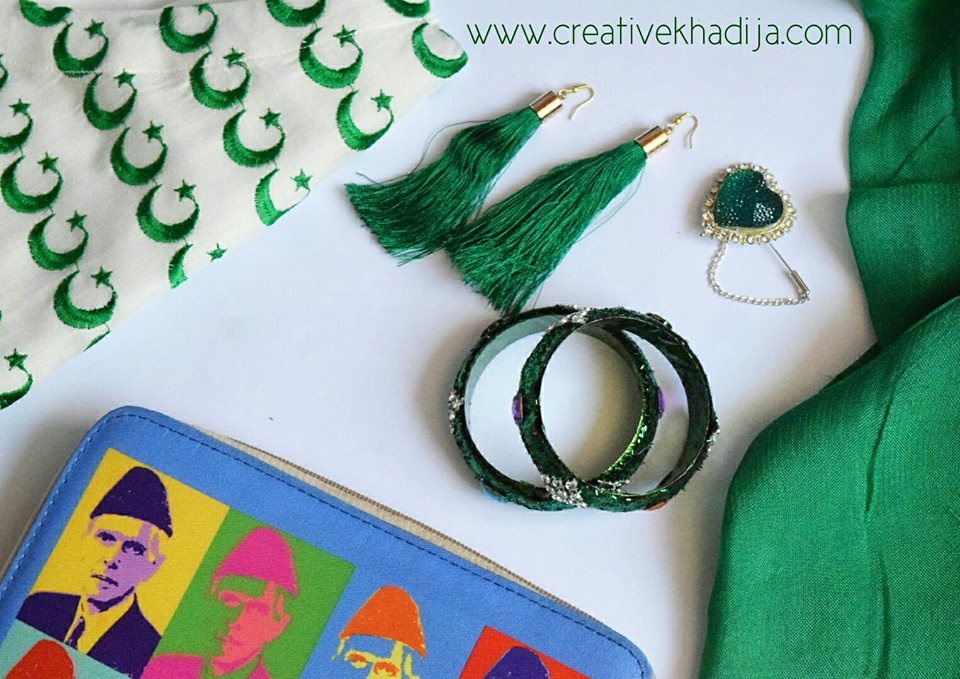 As Pakistan's flag color is Green & White with a moon & star! So I got something similar according to theme. Read details below :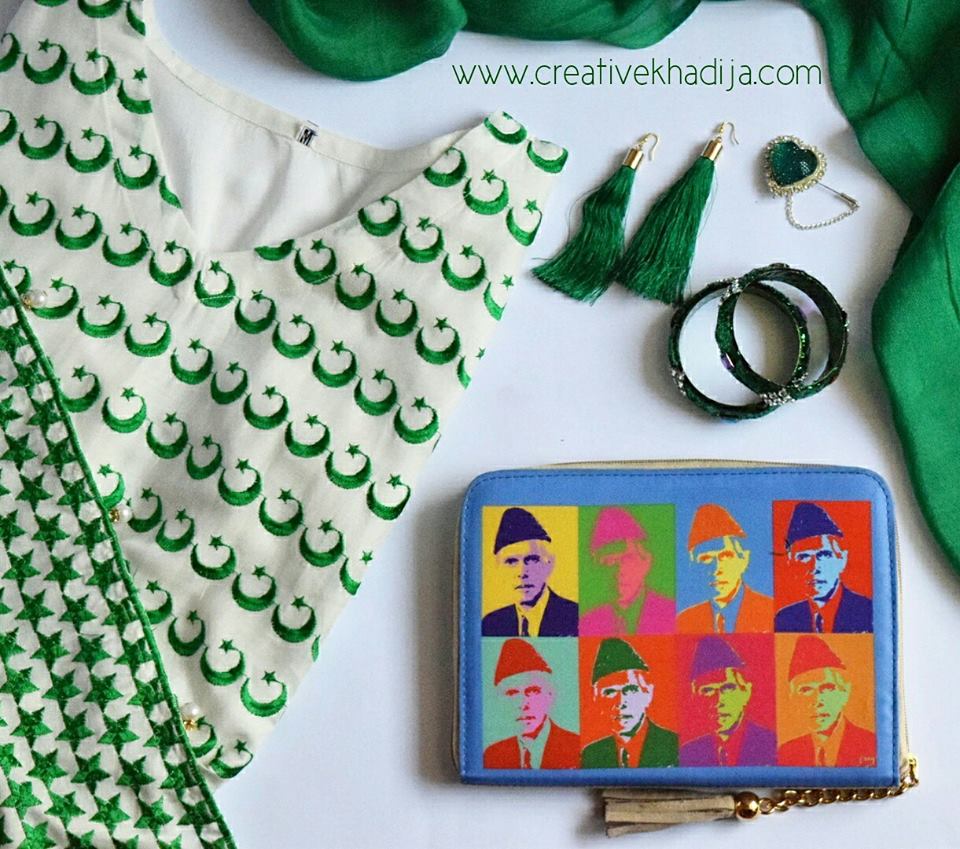 This shirt is not branded one though but it's really neat & well embroidered all over it's front. A few pearl beads as well.
For accessories, I wore these green tassel earrings I received from Hair brand Keune hair cosmetics as a complimentary gift along with Independence Day wishing card few days back.
These glitter bangles are handmade & if you remember, I made these last year for Independence Day crafts.
The green heart rhinestone pin I got from any store last year while shopping for Independence Day.
About this beautiful wallet,  It's from Fray design studio & the pop art picture on it is Founder of Pakistan Quaid-e-Azam Muhammad Ali Jinnah.
I was wearing a pair of white embroidery patch shoes from Stylo shoes. I forgot to take a pic of them actually.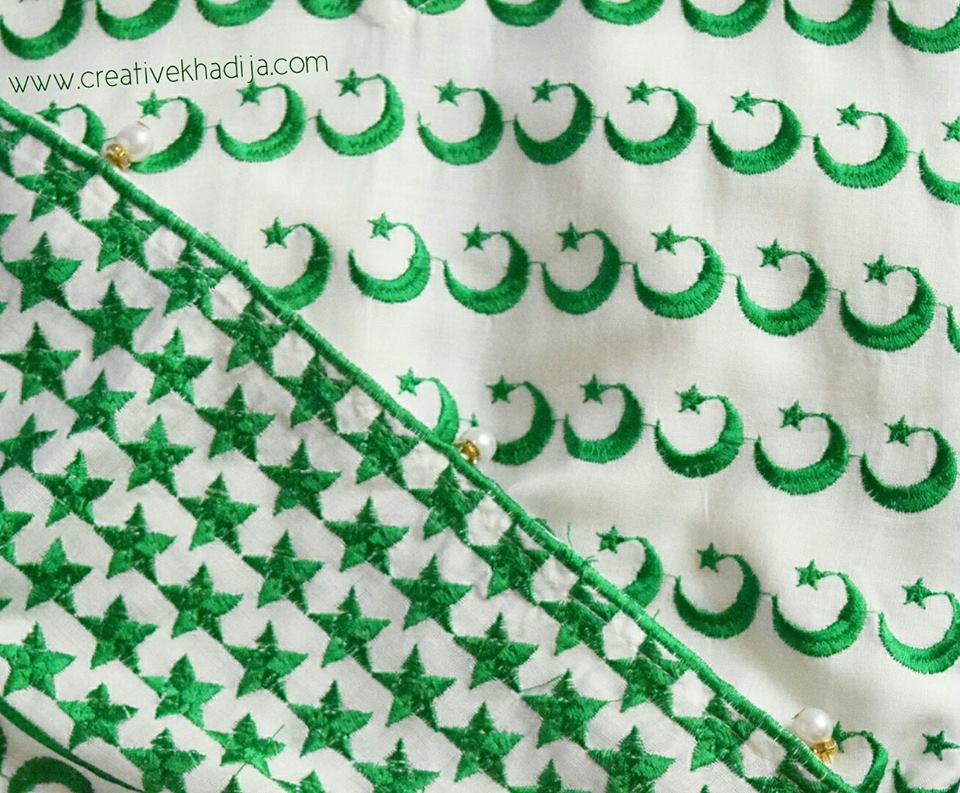 I have enjoyed my day & it was great no doubt. It was Pakistan's 70th Birthday today. I wish you all complete peace, prosperity & a lot of happiness. Stay blessed Pakistan & Pakistanis <3 Pakistan Zindabad,
I hope you will like the outfit & details. Feel free to share your feedback & if there is any question or suggestion etc.
Well, I am super tired and off to sleep. Have a great start of the week everyone!
Thanks
Khadija ~