DIY
Tissue Paper Roll Holder Tutorial | Recycled Art Projects for Fall
Tissue Paper Roll Holder Tutorial | Recycled Art Projects for Fall.
I am back with another creative idea for fall crafts. As you already know how much I like recycling & upcycling art projects, so this is one of the recycled craft projects. I keep saving tin cans and jars for reusing or making them organizers. Recently I saved a milk formula tin empty can. I decided to make it a tissue paper roll holder. Also, I thought to make its video tutorial for you all which you can also check on my YouTube channel. So here it is finally :) Would you like to know more about it? Continue reading!
Tissue Paper Roll Holder Tutorial | Recycled Art Projects for Fall
For making this tissue paper roll holder, you will need:
Tin can or box
Jute thread
Transparent glue or Mod Podge
Scissors or paper cutter
Pistachio shells or embellishments
Acrylic paint in any color
Foam applicator or brush
Tissue Paper Roll Holder Tutorial
First, you will wash and clean the tin can, then let it dry. Then use glue or mod podge on the surface of the tin can. Wrap jute thread on the can and paste it with the help of glue.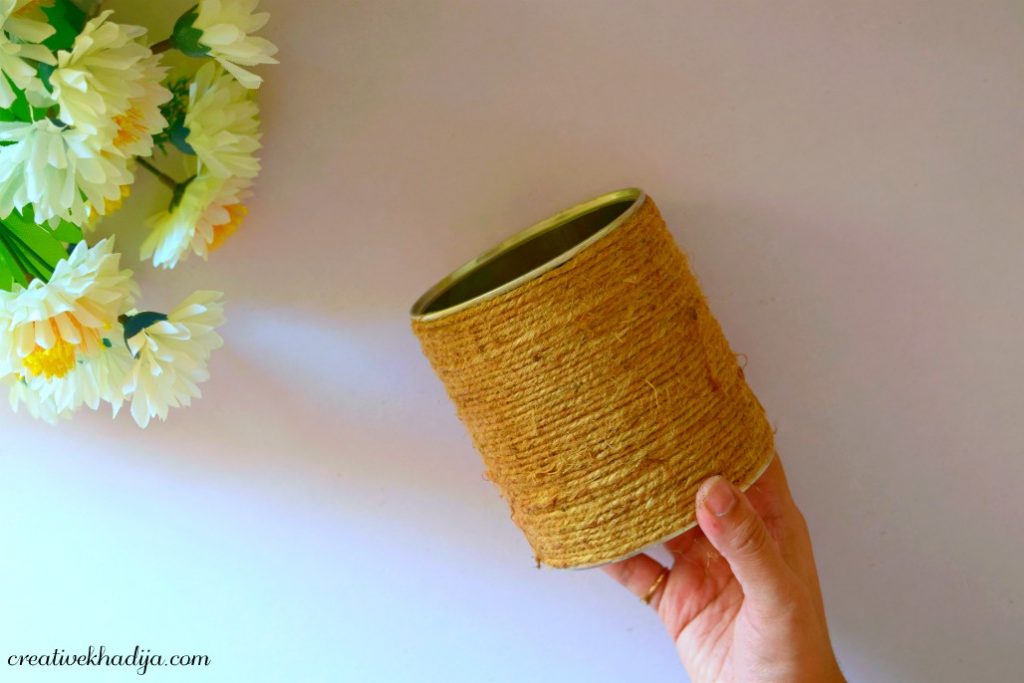 Once the jute dries, apply acrylic paint on the bottom and top of the can. I wanted to show the natural color of jute so I didn't color it completely.
Paste the beads patch on the can in the middle. On the other side, I pasted some pistachio shells and made a flower there too.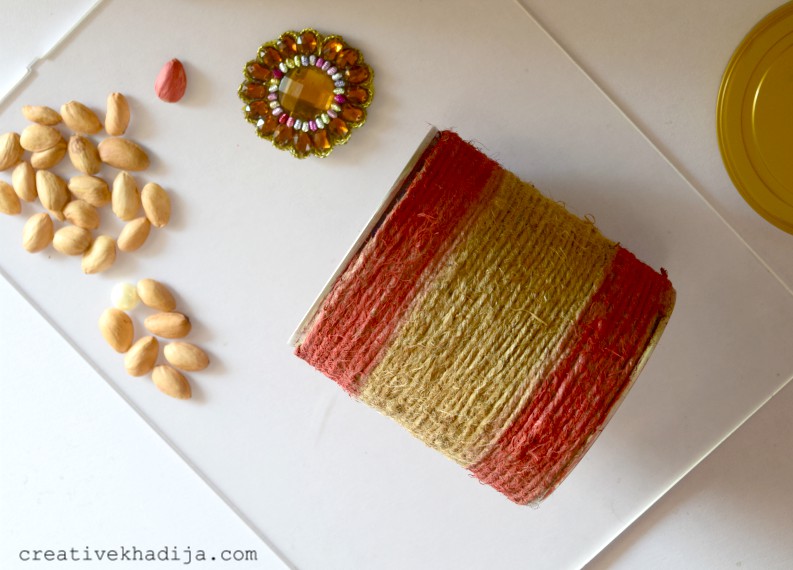 For the can lid part, I simply made a cut in it as shown in the video tutorial. This cut will let the tissue paper out easily.
Follow this video to see all the step by step process. I hope you will find it very interesting! Believe me it's very useful as well.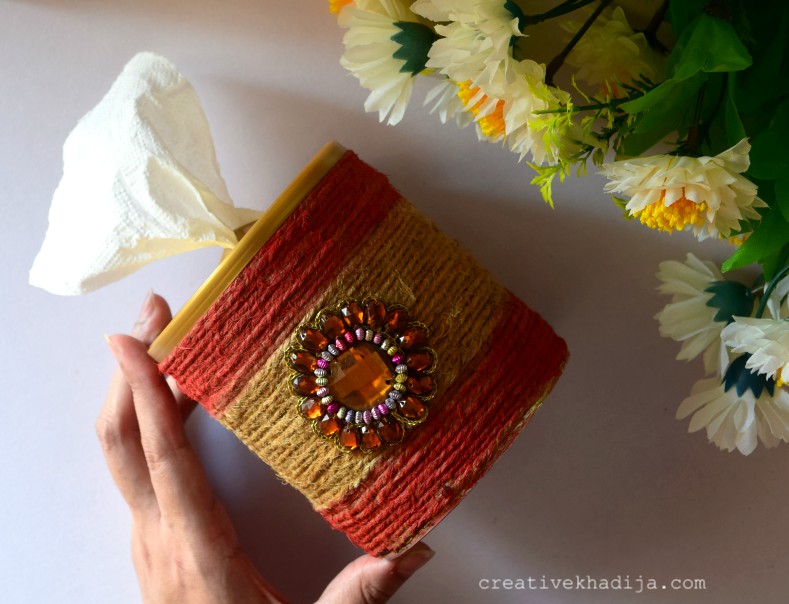 Isn't it looking nice? One of the easiest fall craft ideas and also easy recycled projects for kids and adults.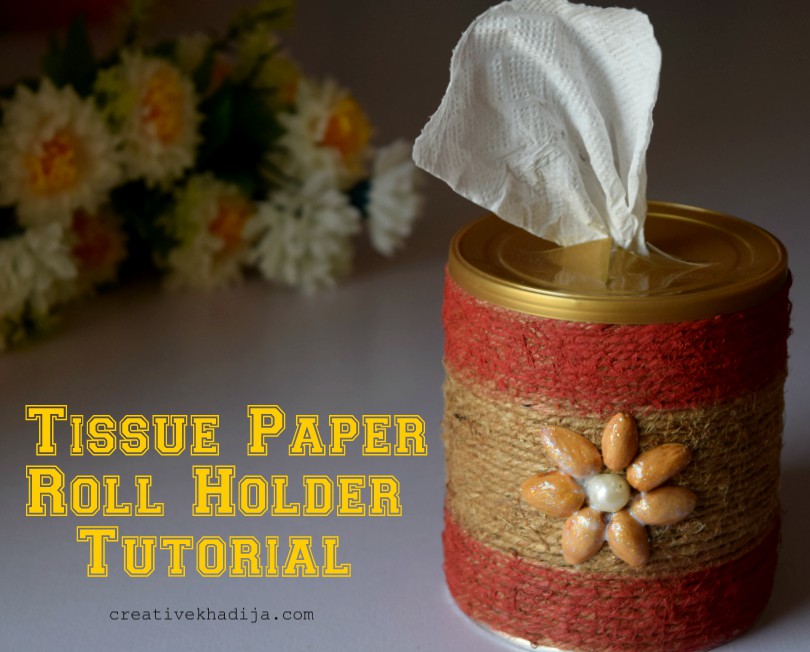 Do let me know if you have tried making any tissue paper roll holder or something like this before :) I hope your fall décor and crafts projects are going great. You can also share your ideas with me on social media networks by tagging me there. I would love to see what you are crafting these days! If you tried any of my craft ideas, be sure to show me for a chance to get featured or mentioned on my blog and social media networks.
You can also check a few of my previous Recycled Art Projects DIYs for Fall
I hope you enjoyed my today's article. Be sure to follow me on Instagram and subscribe to my YouTube Channel for more fun videos and crafts.
Have a great day!
Khadija