Yesterday I was invited by Foodpanda in Islamabad at Bites And Vibes Food Festival. I had a good day eating a lot of delicious food. Pakistani desi food is always an attraction at any food festival across the globe. We love food and music and nothing brings us together better than these two. FoodPanda gave us an opportunity to enjoy them both at one place with a really cool crowd. After the successful run of the festival globally, FoodPanda brought it to Pakistan and gave the people of Lahore and Karachi a chance to enjoy this crazy mixture of delicious food and soulful music. On January 21st, FoodPanda was in Islamabad with Bites and Vibes Food Festival.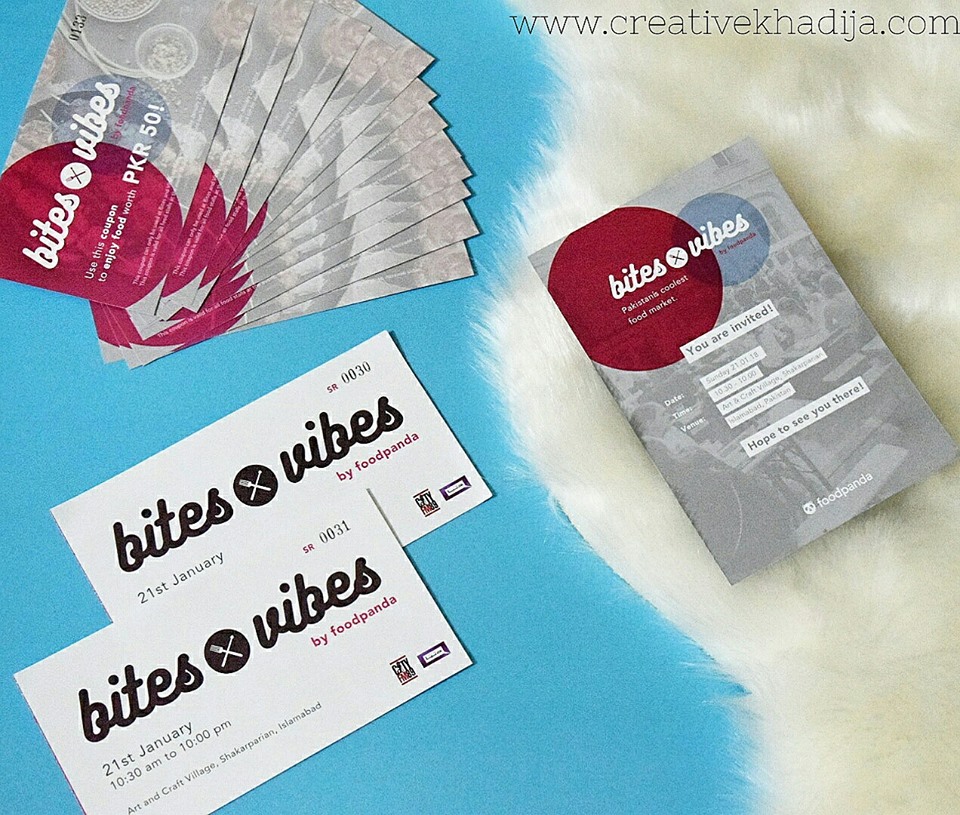 I got my invitation from Foodpanda Pakistan for Bites & Vibes food festival. As it was Sunday and easy for me to hang out with family, so I decided to visit. Have a look at my updates of the day if you have missed my social media networks updates.
Foodpanda in Islamabad with Bites And Vibes Food Festival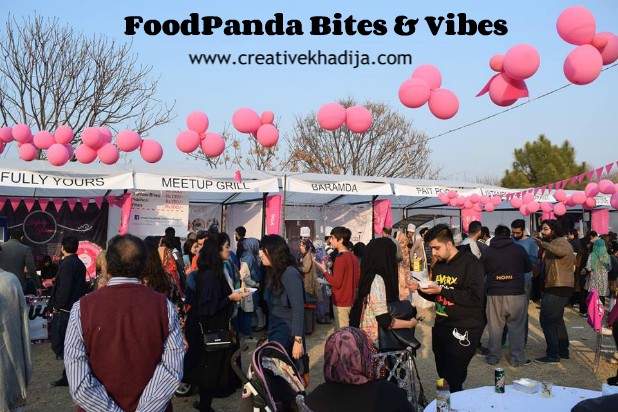 The festival was held at Art & Craft Village, Shakarparian and began at 10:30AM. The entry fee was only PKR 200.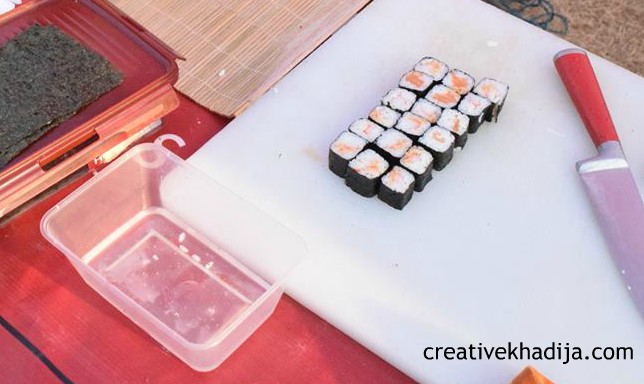 Food for all taste buds was freshly served at the festival from a diverse range of cuisines. From sushi to waffle, panni puri to dumplings, hareesa to chicken tacos and a lot more.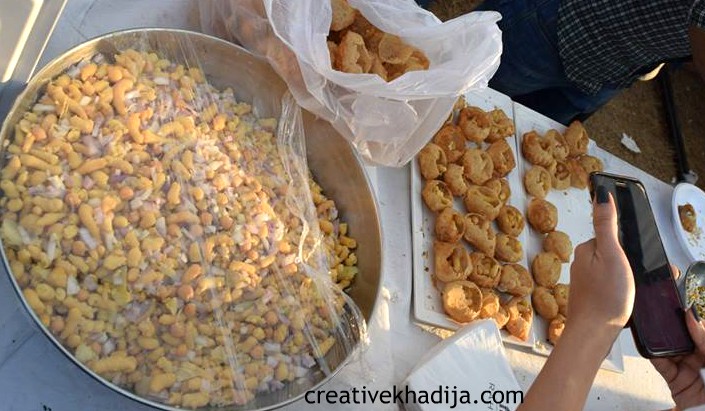 Everything was prepared so nicely and was every foodie's dream come true. Important names like Murasaki, Peppers, Rahdari, The Waffle House, Chattha's, Istanbul Restaurant, served their specials at the festival.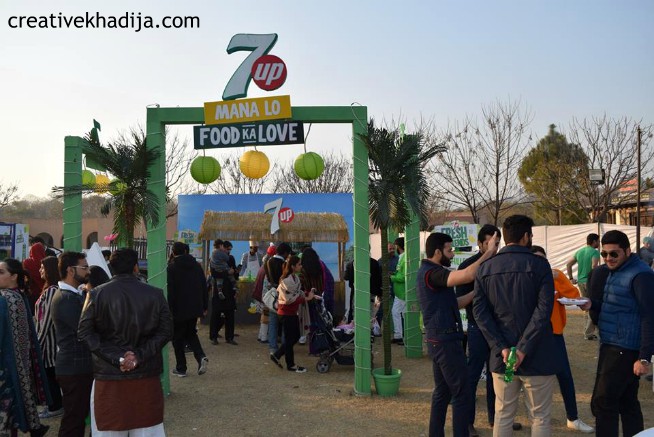 Chilled margaritas that were served for free by 7UP, FoodPanda's official beverage partner for the event.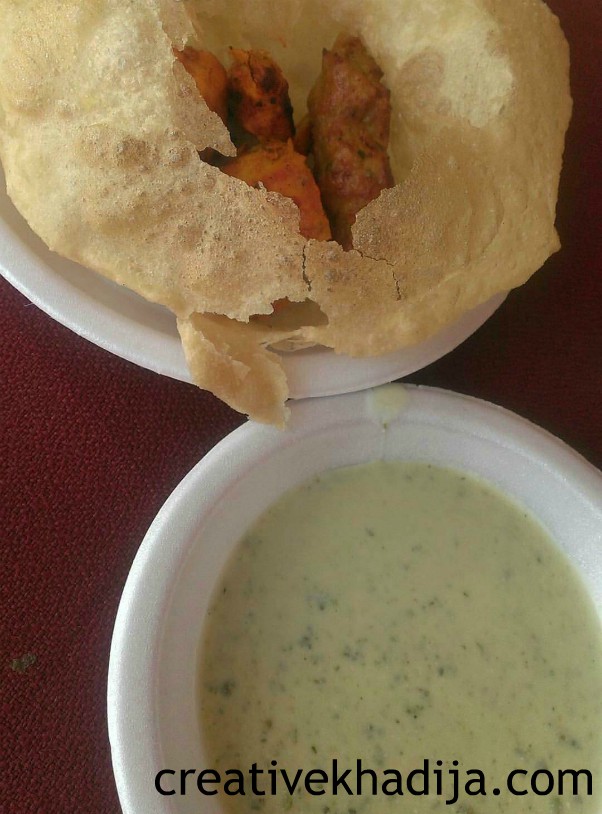 Chattha's delicious food was everyone's favorite as well.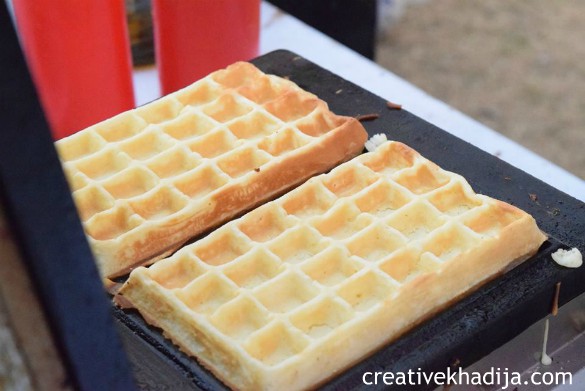 While waiting for my waffles to get ready, I click this delicious nutella and ice cream waffle from The Waffle House.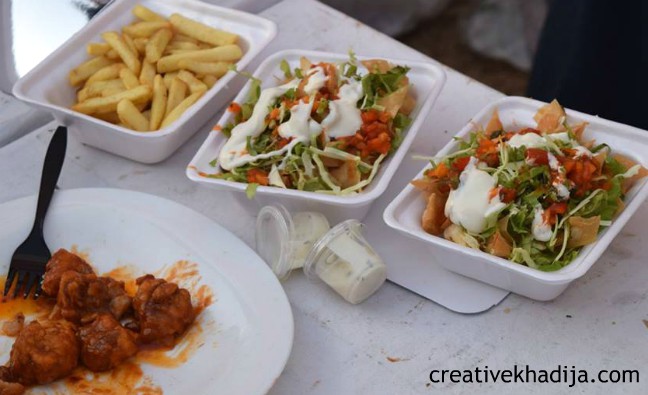 Super yummy! isn't it mouth watering?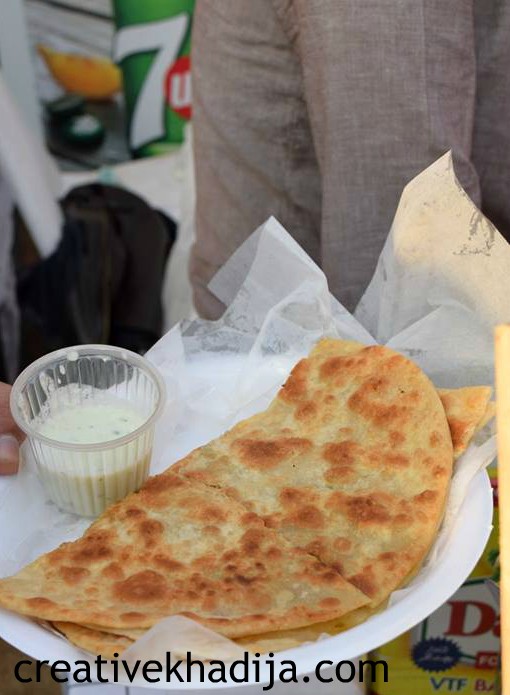 Nutella stuffed paratha was a hit.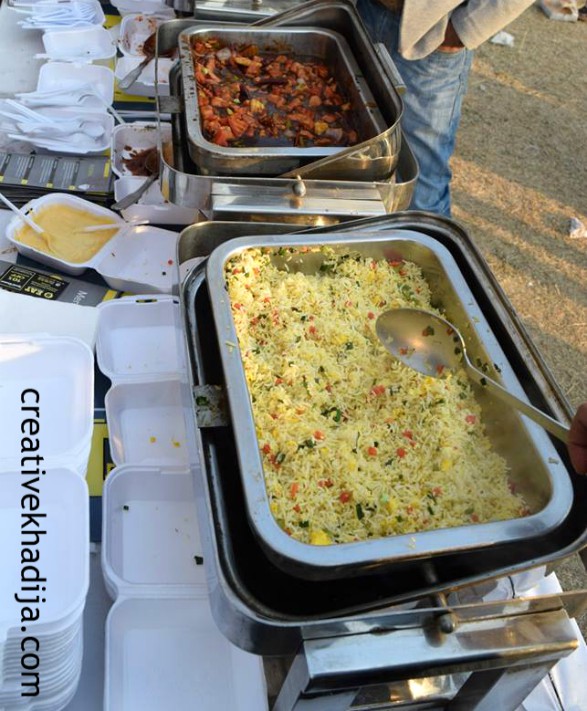 Freshly cooked food aroma was attracting even already filled tummies!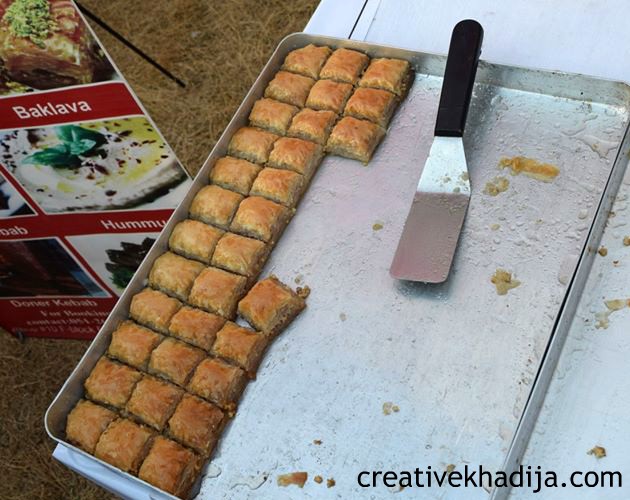 I love Baklava from Istanbul Restaurant.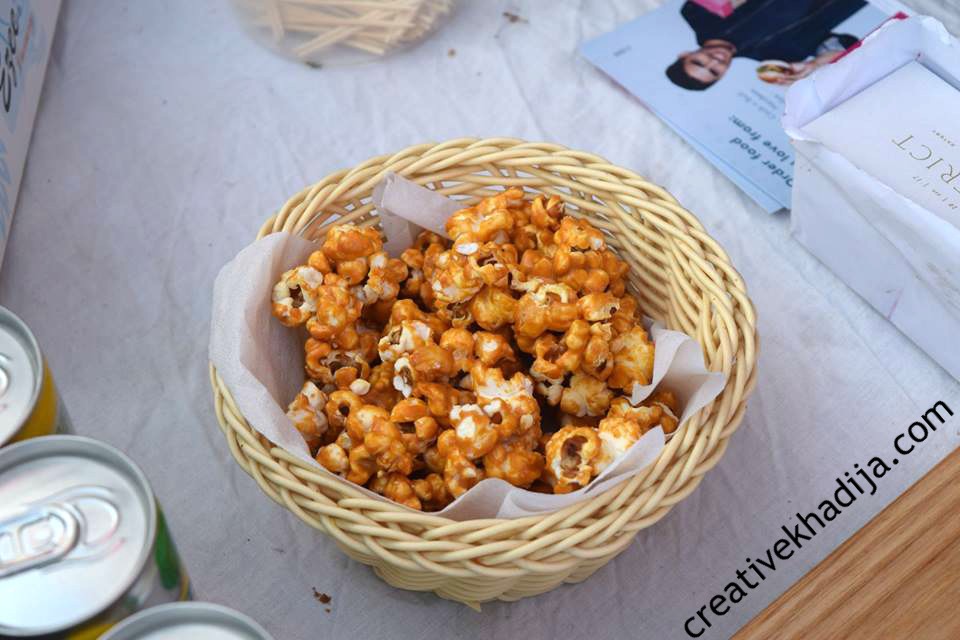 Sugar coated Popcorn are the best.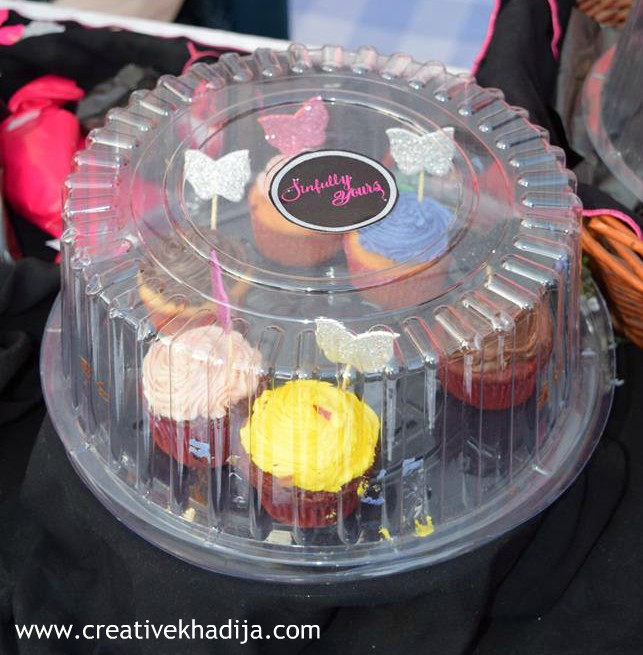 Red velvet cupcake from Sinfully yours was perfect. I ate a lot of sweets and gained tons of calories as well.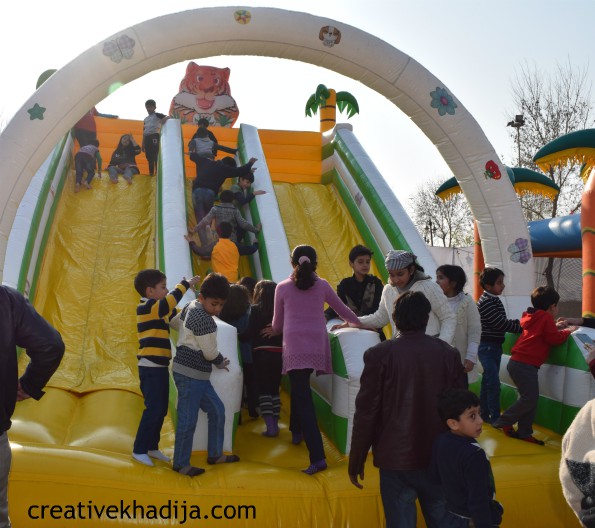 The best thing for mommies? There was a play area for the kids with a token ride and jumping castle. Kids could also get their face painted and there were various other fun activities to keep them busy while their mommies got some much-needed fun.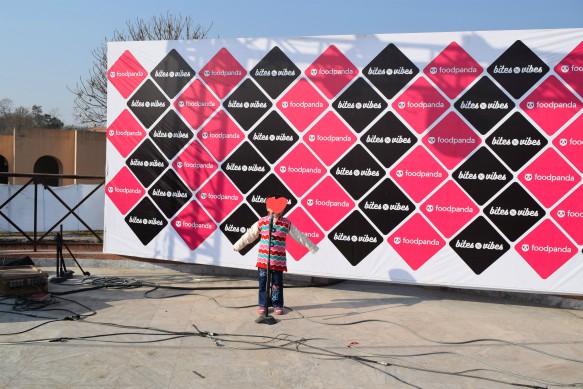 Along with food, there was also music. A DJ was there to entertain people with his tones throughout the festival. Saakin and Khamaj band performed live for the people. But wait.. Here is my niece on the stage for no reason! hehe.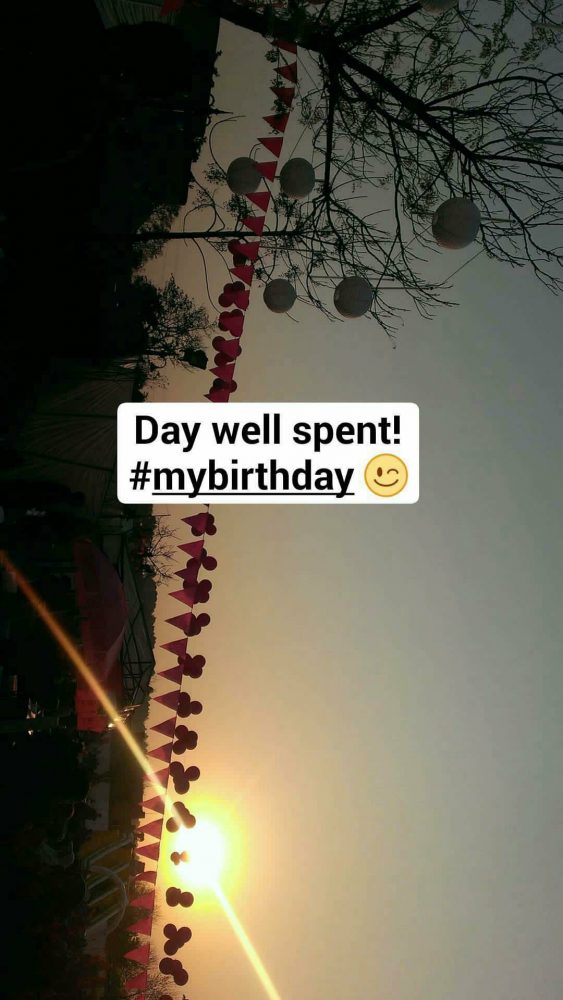 The décor of the festival was also a hit with the crowd, especially the pink tree as many people took selfies with it. So the people of Islamabad, were you at the Art & Craft Village, Shakaparian on the 21st when FoodPanda was in Islamabad with Bites and Vibes Food Festival? And did you have the time of your life? Thanks FoodPanda for inviting us all bloggers and hosting us with the best food, vouchers, discount codes and activities. It was one of the most successful event of the month no doubt.
Yesterday, it was my birthday as well. I had great time with my family, friends and blogger buddies as well as my love "FOOD" definitely. hehe. It was a day well spent Alhamdu'lillah. Start of another wonderful year with a lot of love from my dear ones as well as my sweet online geeks. I am super grateful for everything. Blessed with the best people around me by the grace of Almighty! Masha'Allah.
I hope you enjoyed my today's post. Thanks for reading!
Have a great day!
Khadija ~