Bar B.Q. Tonight is serving a large number of foodies in Rawalpindi throughout the week. I recently got a chance to visit Bar B.Q. Tonight for lunch. According to me, they are not the only specialist in preparation & provision of Bar B.Q. food but they are expert in serving qualities as well.
Bar B.Q. Tonight Rawalpindi Food and Restaurant Review
First Impression:
It was impressive to see the nicely decorated sitting area. The atmosphere was airy & filled mostly with natural light. I think another best thing was patriotic feeling to see green balloons & flags. In the sitting area, there were LCDs displayed which people were watching while enjoying the food.
Our Order: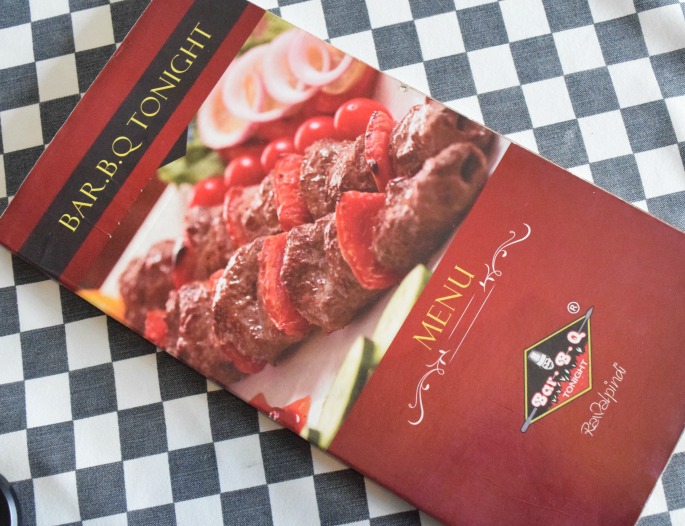 It was not easy to decide what to eat & what to leave from several yummy dishes. But we end up deciding a mix of some Desi food, Chinese food & Bar B. Q too.
We ordered here, Chicken Fried Rice, Chicken Reshmi Kabab, Chicken Karachi with Naan, Salad & Raita. For drinks, we ordered 7up & Miranda while in dessert we ordered Kheer & Ice Cream.
Service:
The staff at Bar B.Q Tonight restaurant was very active. Our food was on the table without waiting much for it. I connected my phone to their fast WiFi but as the food was here within minutes, I didn't get a chance to use it much.. The food was perfectly hot when served, plates & cutlery was clean & properly placed on the table.
Let's Talk About Food: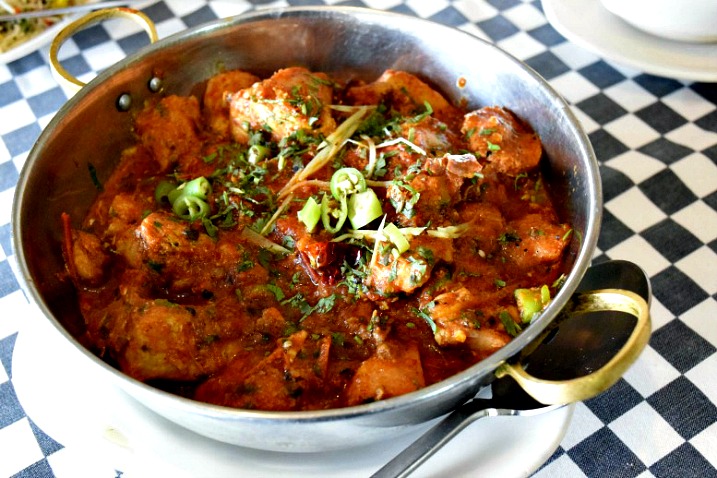 For the main course, we ordered Chicken Karahi from Pakistani cuisine. It was not just delicious but also properly spiced. The amount of gravy was also fine.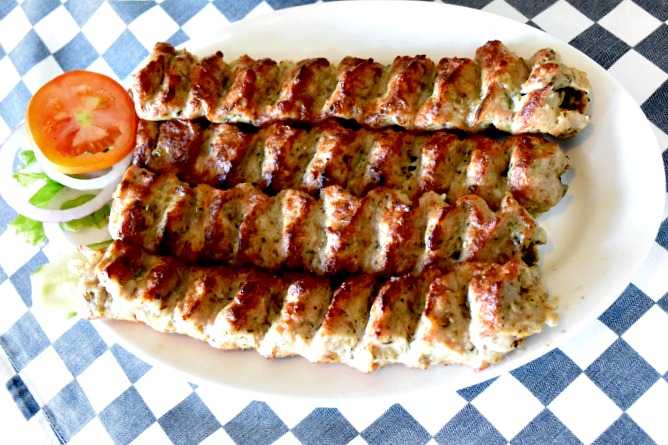 Chicken Reshmi Kabab was the most delicious Bar B. Q tasted at any restaurant so far. They were served with tamarind & mint sauce which was so refreshing & spicy! Yummy!
A big platter of Chicken Fried Rice from Chinese cuisine is a must try if you are visiting Bar B.Q. Tonight. The amount of chicken & vegetable was so good with rice.
Dessert :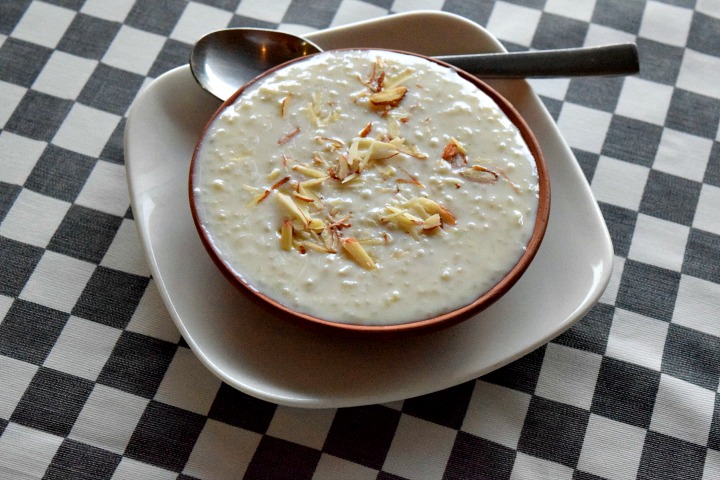 We finished lunch with a yummy clay saucer of kheer, completely desi style. Thank God it was not extra sugary as compared to some other restaurants kheer I have tried.
Something Special:
Besides delicious & fresh food, one of the best thing at the restaurant was their impressive service. My 3-year-old niece was a bit boring while we were eating & she finished her food, They notice this & turned the cartoon channel on for her at the LCD nearby. There is a kid playing area also. Bar B.Q Tonight restaurant serves well to groups. You can enjoy outdoor sitting. They serve the best lunch & dinner & also takes reservations too. I am sure to visit again soon with my friends next time.
Value For Money:
No doubt Bar B.Q Tonight is offering great food with reasonable rates.
Chicken fried rice: 550
Chicken reshmi kabab: 575
Chicken Karahi : 995
Salad: 150
Raita: 125
Ice Cream: 250
Kheer: 150
Overall Verdict:
I will definitely recommend you all to try Bar B.Q Tonight food. You will love their services and atmosphere of the restaurant. They provide home delivery service & you can also take away food with you. It's economical & reasonable when it comes to the price of food. Perfect place for family dinners where everyone's appetite gets served with an extensive menu to choose from!
Drop by anytime or you can also order in from
foodpanda
to enjoy at home.
Address: Opposite Yusra Medical, DHA Phase II, Gate 1, Main GT Road, Rawalpindi
Opening Hours: 12 pm to 12 am
P.S – All of the images captured by me & all opinions are my own. This post may contain an affiliate link. Thanks for your support.
Khadija ~