DIY
How To Paint Truck Art Design-old shoes refashion DIY
Pakistani Truck Art is one of the most attractive art of painting! Now it's not only some painting on the wheels in the form of paintings on trucks, bus or any other vehicle. In last ten years, this is trending for ladies and gents accessories and clothing as well as home decor items. You can see my Truck Art inspired crafts and art tutorials as well. Today I am going to share how you can paint truck art design on some old shoe to refashion it. Let's have a look:
How To Paint Truck Art Design-old shoes refashion DIY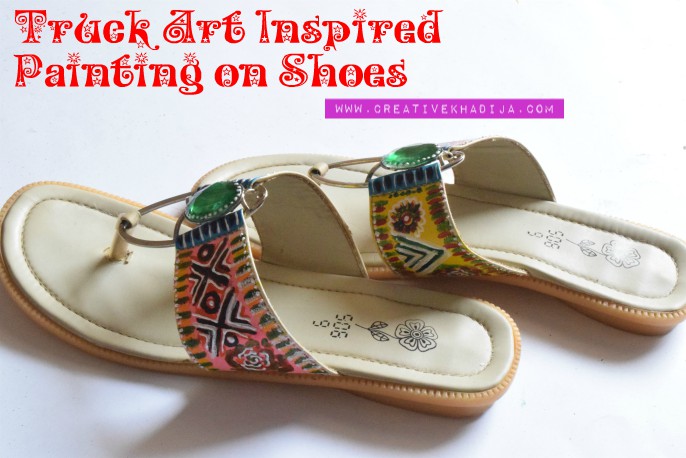 One of my old plain off white shoes are now so colorful. Isn't it? And the fun thing, I can wear them again now.
For making an old pair of shoes colorful again, you will need a few things only. Gather these paint supplies and start designing your shoe!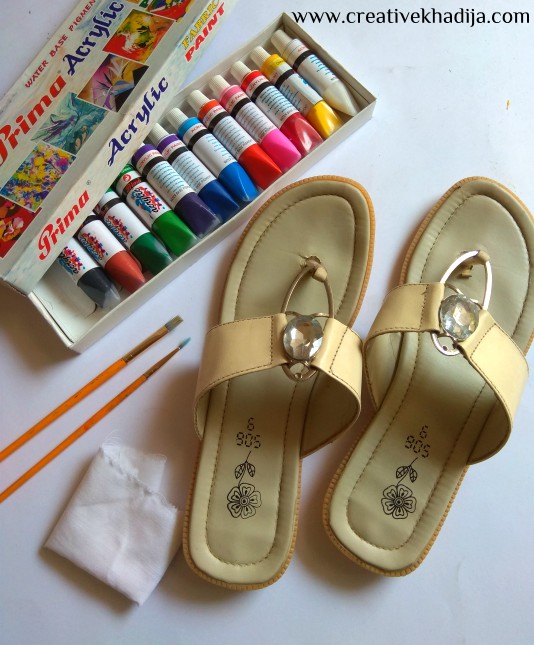 You will need:
Acrylic paints in neon colors. I am using here Prima Acrylic paints.
Pair of shoes
Paint brushes
Pencil – if you want to draw the design before painting. I did it freehand totally.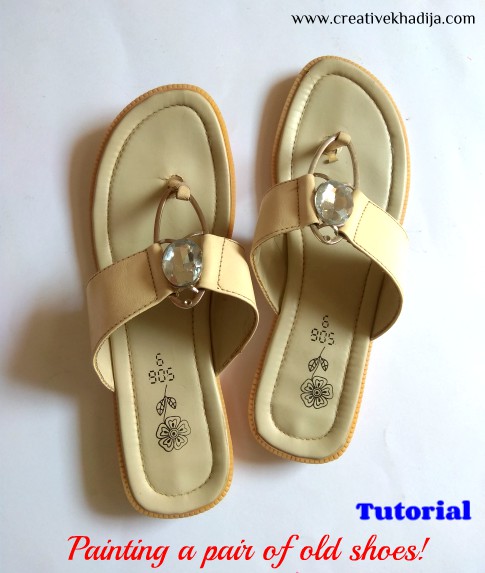 — Before —
I am always wearing flats as my height is fine so I am very comfortable in wearing flat shoes. These were one of my fave but after wearing these for a couple of years, now they are not in fine condition. Also the off white color is a bit dull now. This was the reason I thought to refashion these oldies.
Follow the instructions how to paint Truck Art design on old shoes.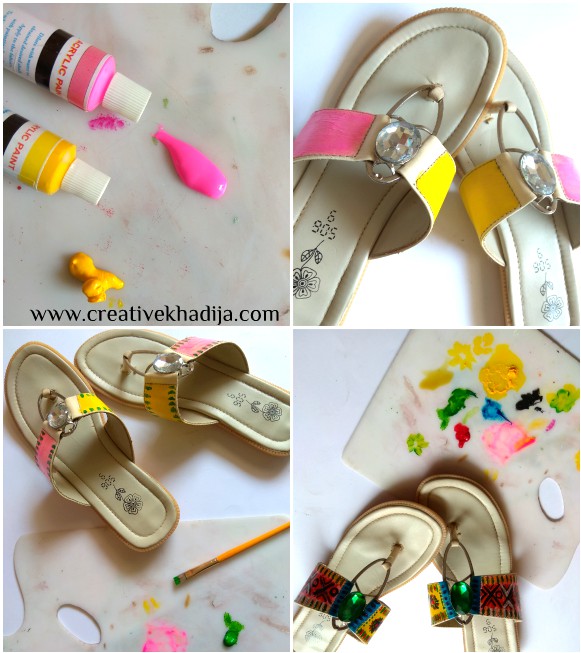 1- First, you need to clean the surface before you start painting.
2- Draw some pattern if you want to follow. I did most as geometric, dots and lines along with flowers.
3- Paint the base first, I painted in two neon colors Pink and Yellow here.
4- Make an outline with dots and lines according to the shape of patch.
5- Paint some flowers and geometric lines designs.
6- I use green glass paint on the big rhinestone on the shoe.
7- Let it dry for an hour and it's ready to wear!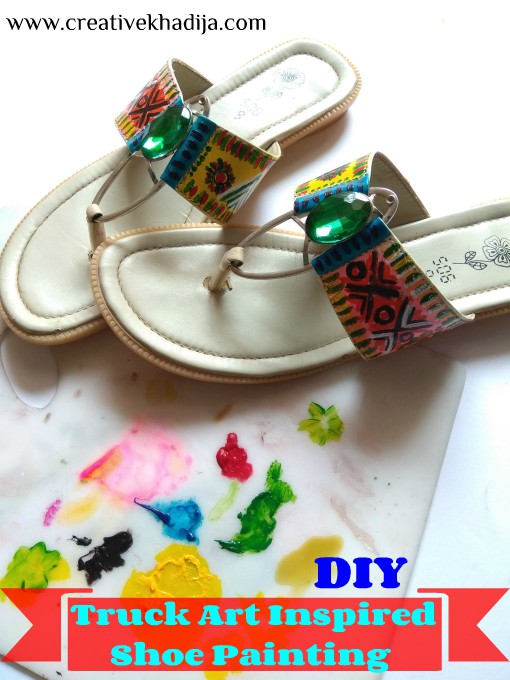 This is how you can reuse an old pair of shoe and transform it into your choice of colors and design. I hope my tutorial will be helping you in designing any shoe. If you still have any question or suggestion, do let me know!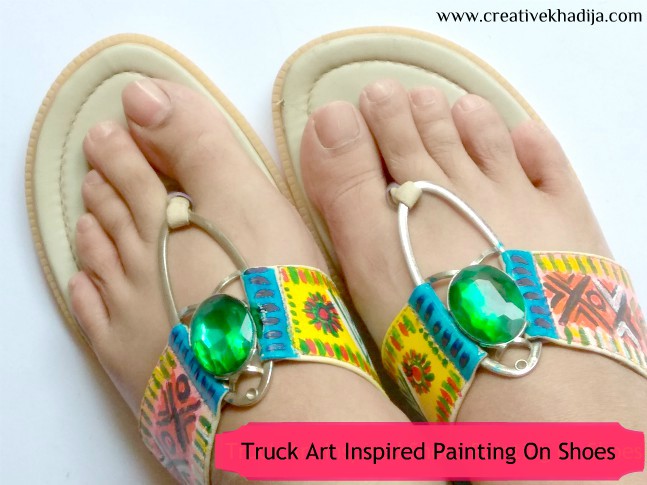 Here you can see I am wearing my old shoe again now! Not bad I guess, what do you think??

Feel free to share this above collage on your social media networks!
You can also check few of my other Truck Art Inspired Crafts again.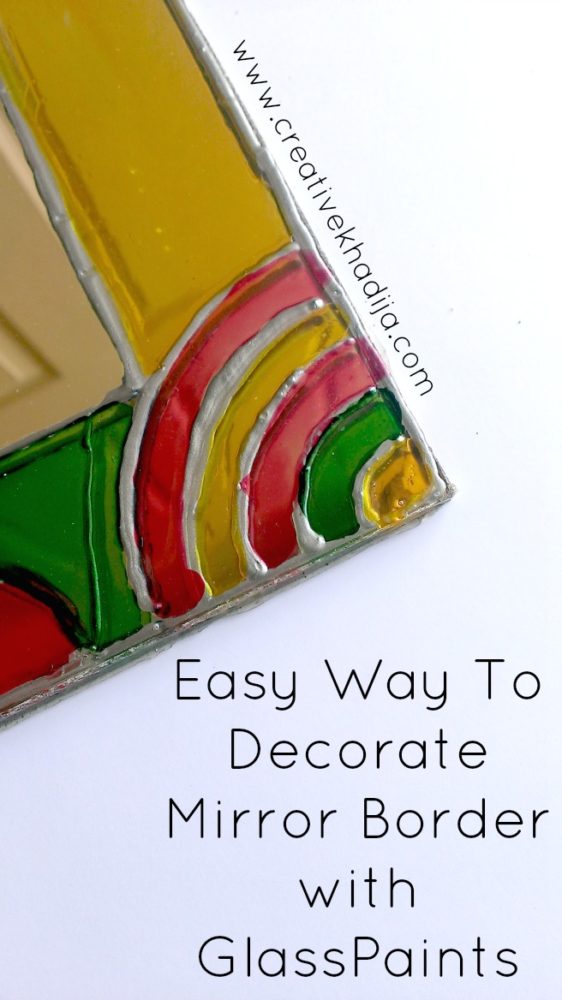 Truck Art Inspired Glass Paint DIY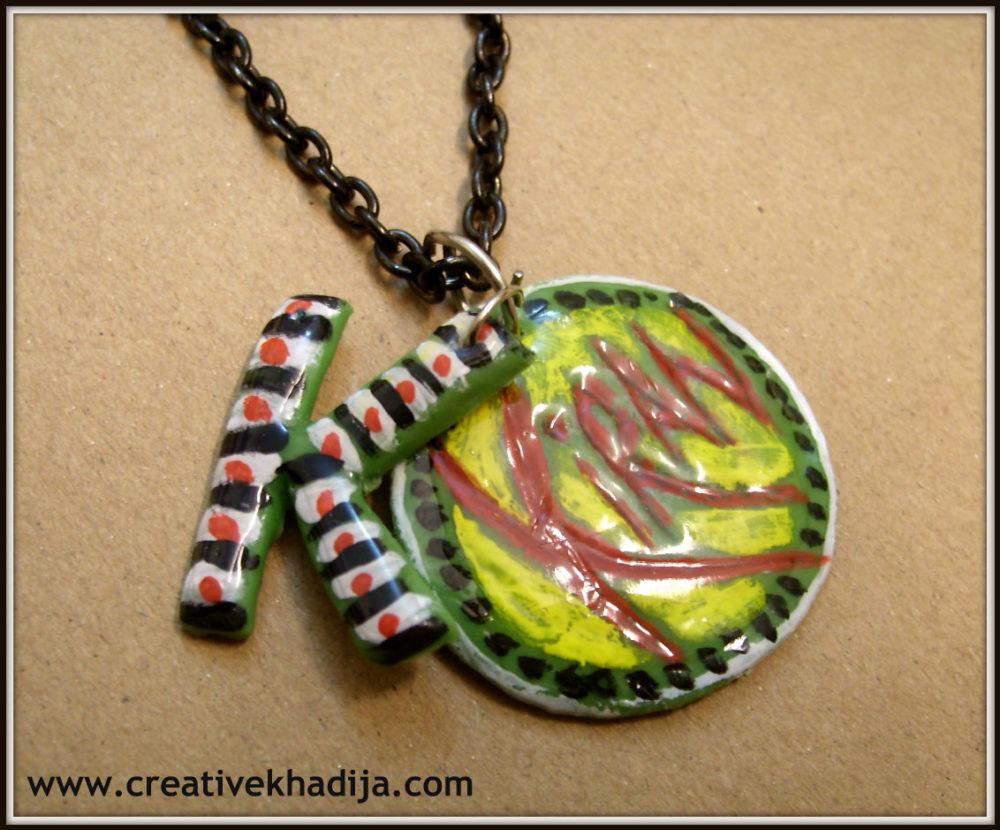 Truck Art Inspired Clay Pendant Tutorial
I hope you enjoyed my today's blog post. In my craft  are still some acrylic paints which I will use again soon. In coming days I will show you a very cute plant holder which needs some embellishing with paints. Stay connected to know more about it.
Have a great day!
Khadija