Creative Collections
35+ Creative Ideas Using Henna Patterns in Crafts
Crafts decorated and embellished with mehndi designs look very ethnic, as well as gorgeous. 35+ Creative Ideas Using Henna Patterns in Crafts.
For centuries, henna is used during celebratory events by women to draw beautiful designs on their hands, feet and other parts of the body. This tradition of henna art is more common in countries of South Asia, the Middle East, and others. Now the trend is also acknowledged by the women of western countries and mehndi tattoo are commonly used by women to beautify their bodies. In today's article, I will be discussing 35+ Creative Ideas Using Henna Patterns in Crafts, so if you are looking for inspiration, this article is just for you.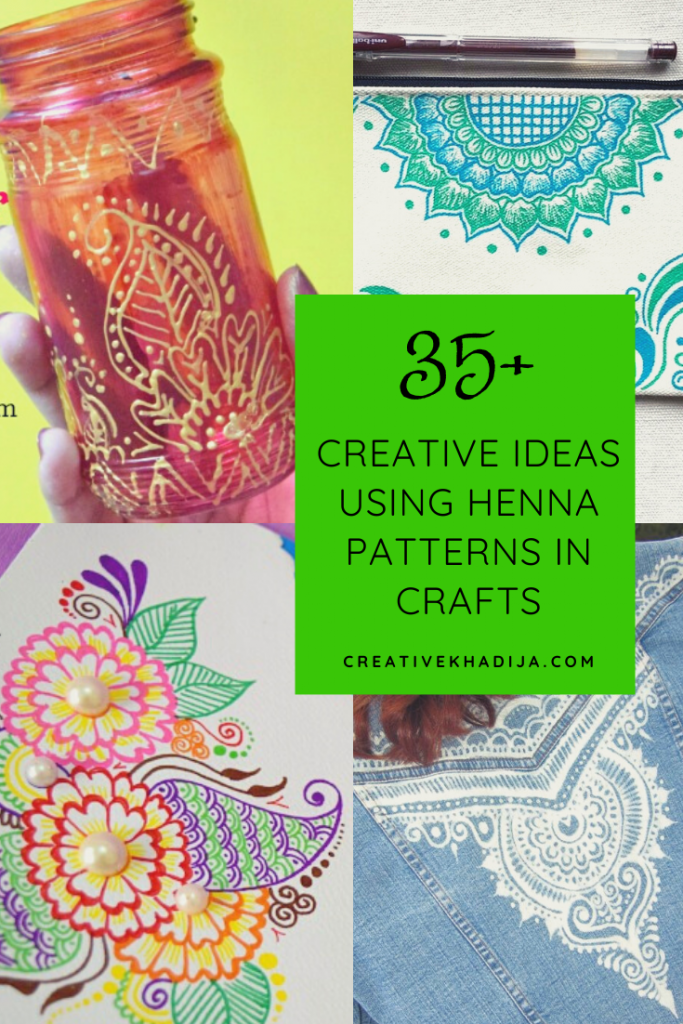 Henna patterns are not for bodily adornment only and are used by artists to decorate different types of crafts. Crafts decorated and embellished with mehndi designs look very ethnic, as well as gorgeous. So, whether you are an artist or just an appreciator of art, crafts with pretty henna designs are surely going to grab your attention. Continue reading for amazing crafts decorated with intricate henna art.

35+ Creative Ideas Using Henna Patterns in Crafts
Mehndi Tattoo on Stationery Items
Just like a henna artist puts a lot of effort and concentration in creating beautiful henna patterns on the body. The same amount of effort is put into creating items with mehndi patterns on them. Stationery items with mehndi art on them look very attractive. For those who love collecting pretty and unique stationery items, creating mehndi tattoo stationery items or purchasing them will be a bliss.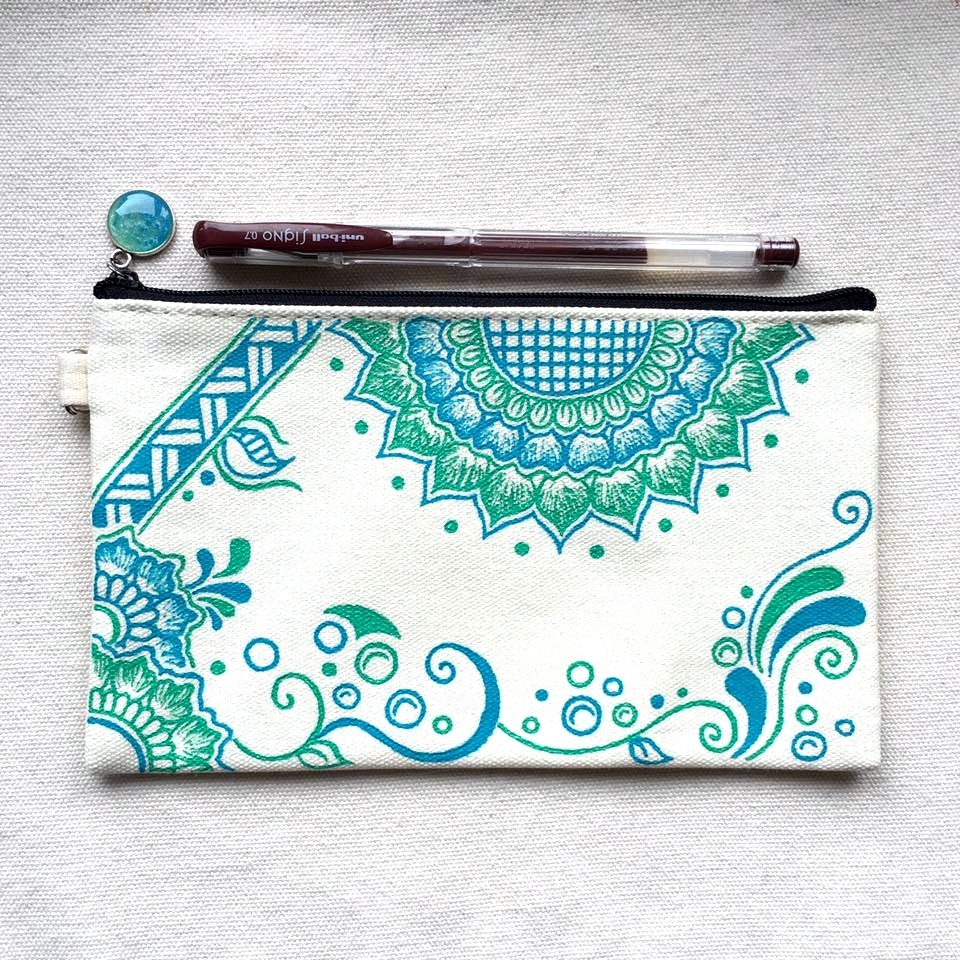 You can decorate a pencil case with a colorful henna pattern.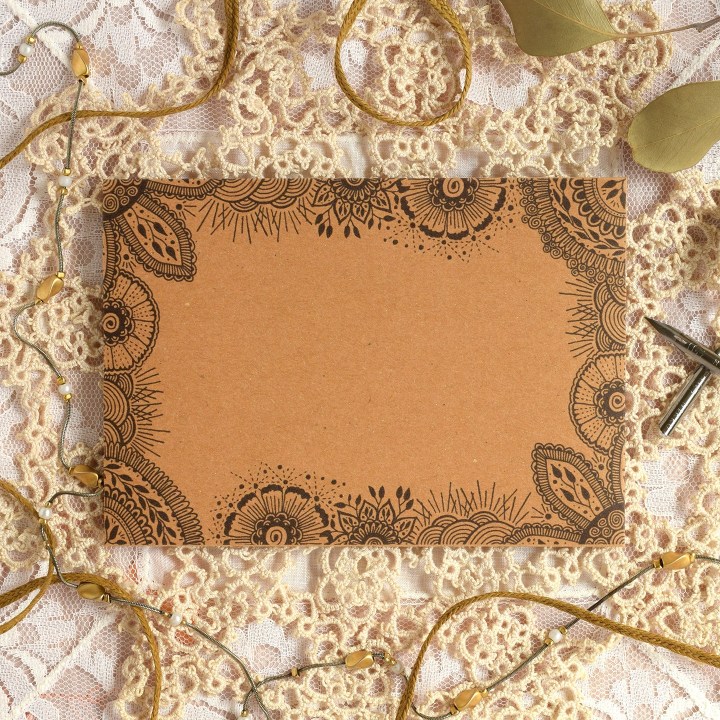 This envelope with a simple mehndi tattoo is excellent for giving cash gifts, gift cards, cards, or just a thoughtful note. Can be used as Eidi envelope as well.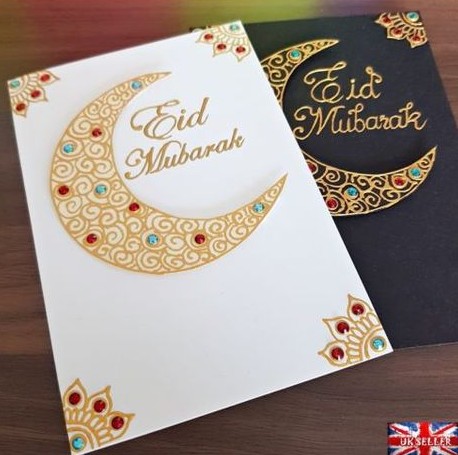 Design henna art greeting cards to gift on occasions such as Eids and other events.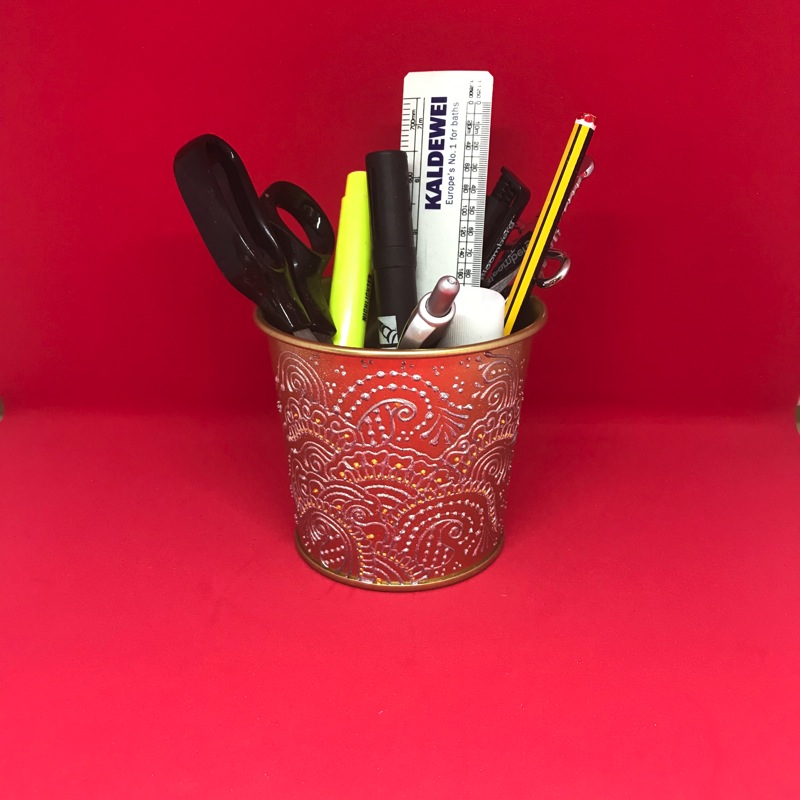 Make an ordinary stationery holder fancy by decorating it with a pretty henna design.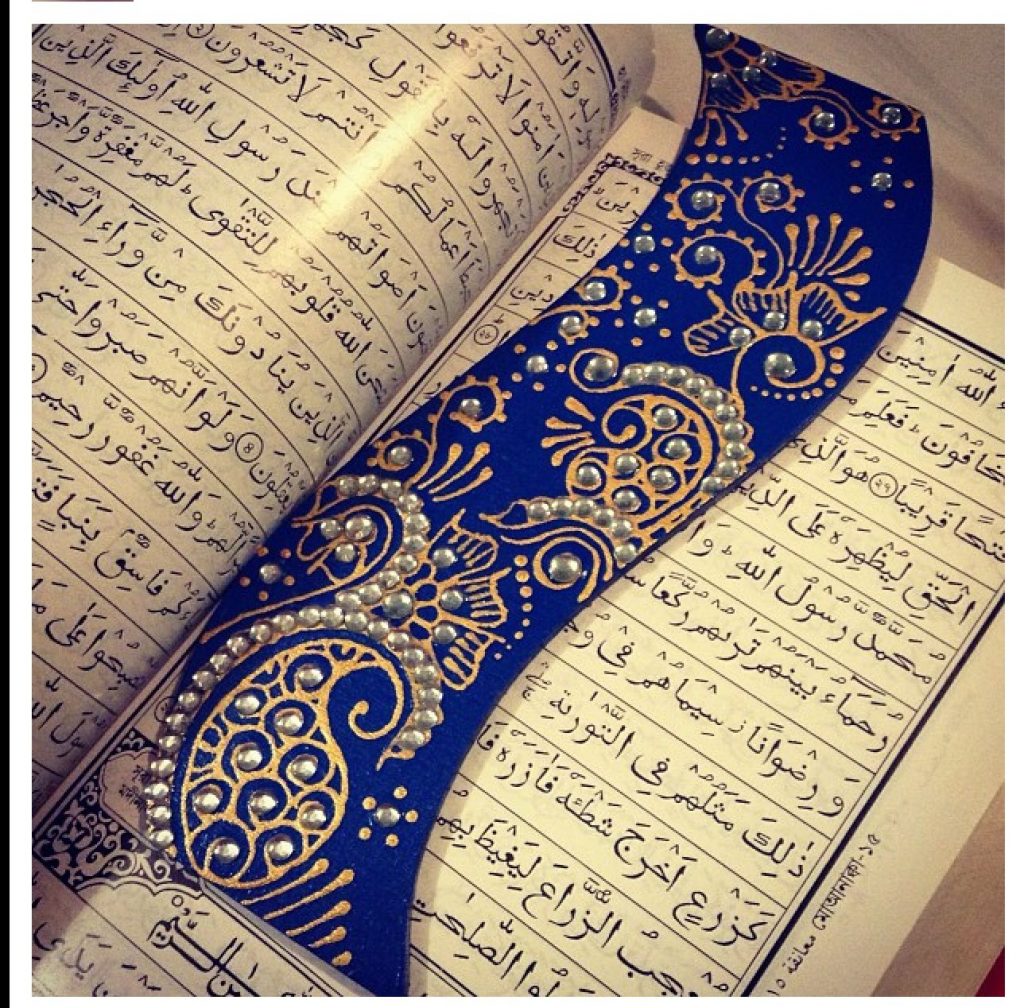 Use your skills of henna art to create beautiful bookmarks.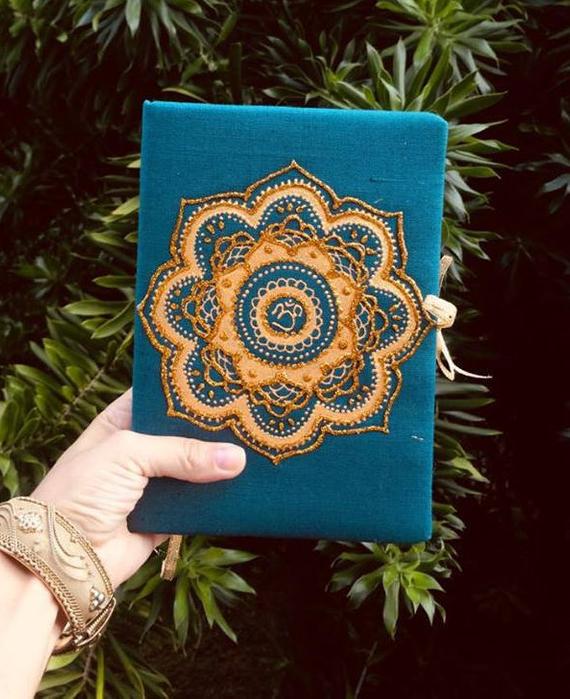 Mehndi designs are useful for embellishing notebooks.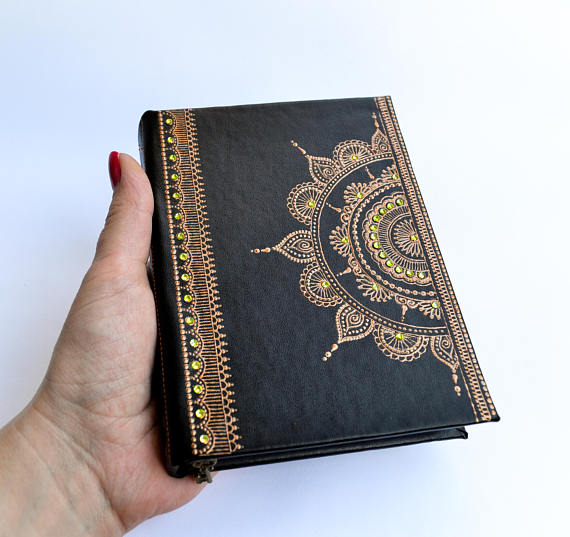 Doodle a pretty henna design to decorate the cover of your favorite book.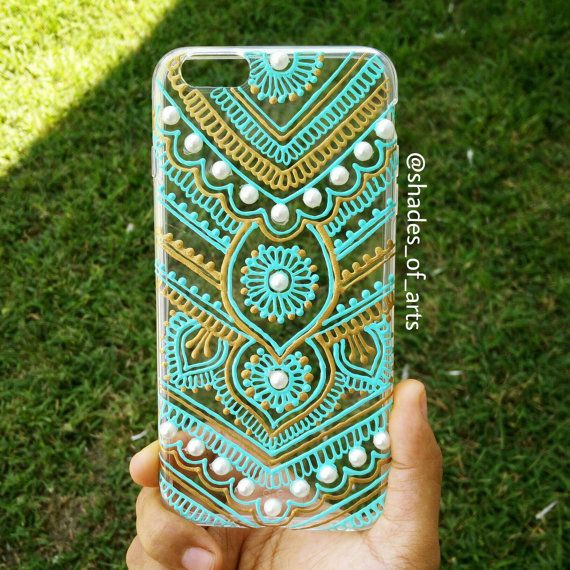 Use your artistic skills to decorate a phone case with a lovely henna pattern.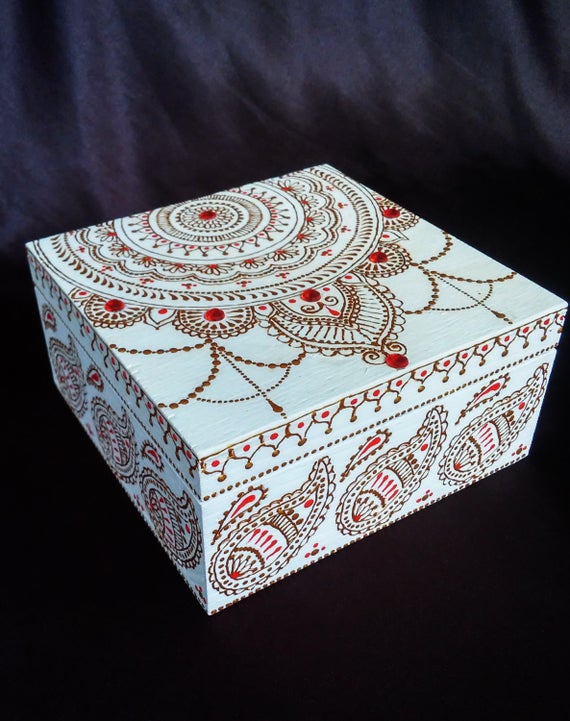 You can use a mehndi pattern to decorate a plain jewelry box, along with some other embellishments.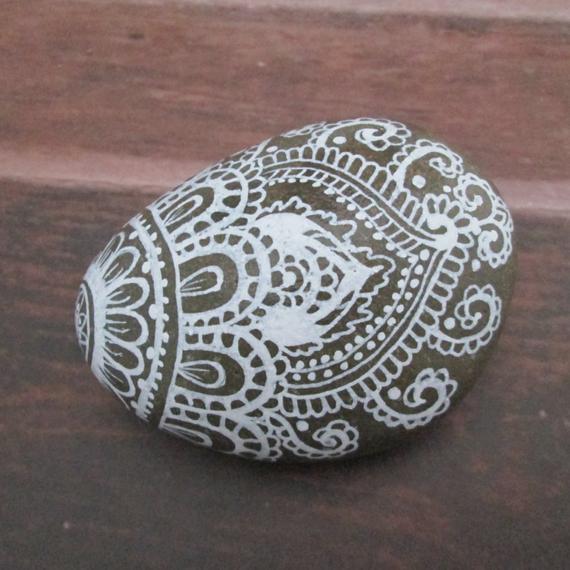 You can craft a paperweight for cheap, by designing a pretty mandala pattern on a rock.

Creative Ideas Using Henna Patterns on Household Items
Of all the things you can decorate with henna patterns, household items are on the top of the list. If you have good doodling skills and love creating intricate designs on items. You can decorate everyday use items with henna designs and further intensify their attractiveness. Here are some inspirations for you to try for yourself.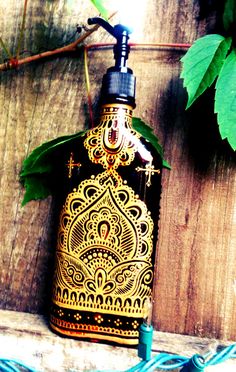 You can take a glass liquid soap dispenser and create mehndi designs on it to make it look attractive.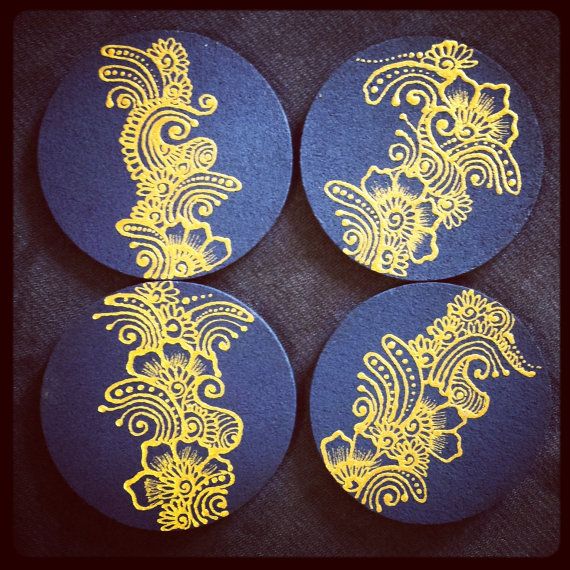 Plain coasters with henna patterns look simply beautiful.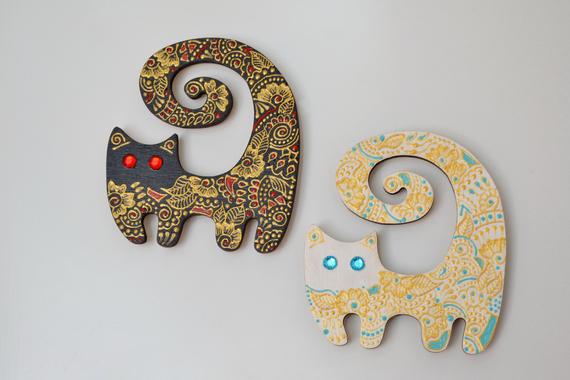 Make these cute cat-shaped fridge magnets that have henna art adornment.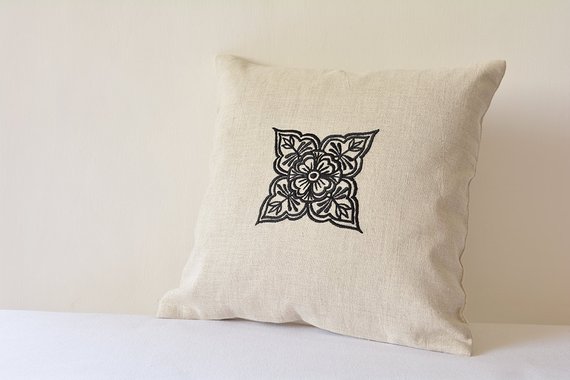 You can turn a plain cushion cover into a work of art by drawing a mandala design on it.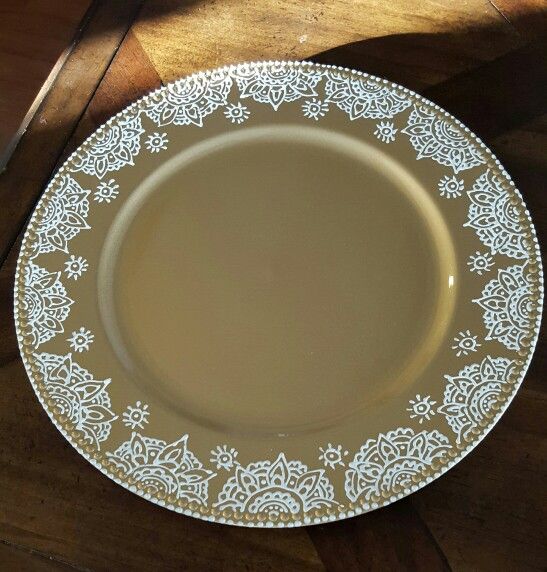 Decorate your crockery, such as a plate with elegant henna art. You can use it as a serving dish or for decoration purposes.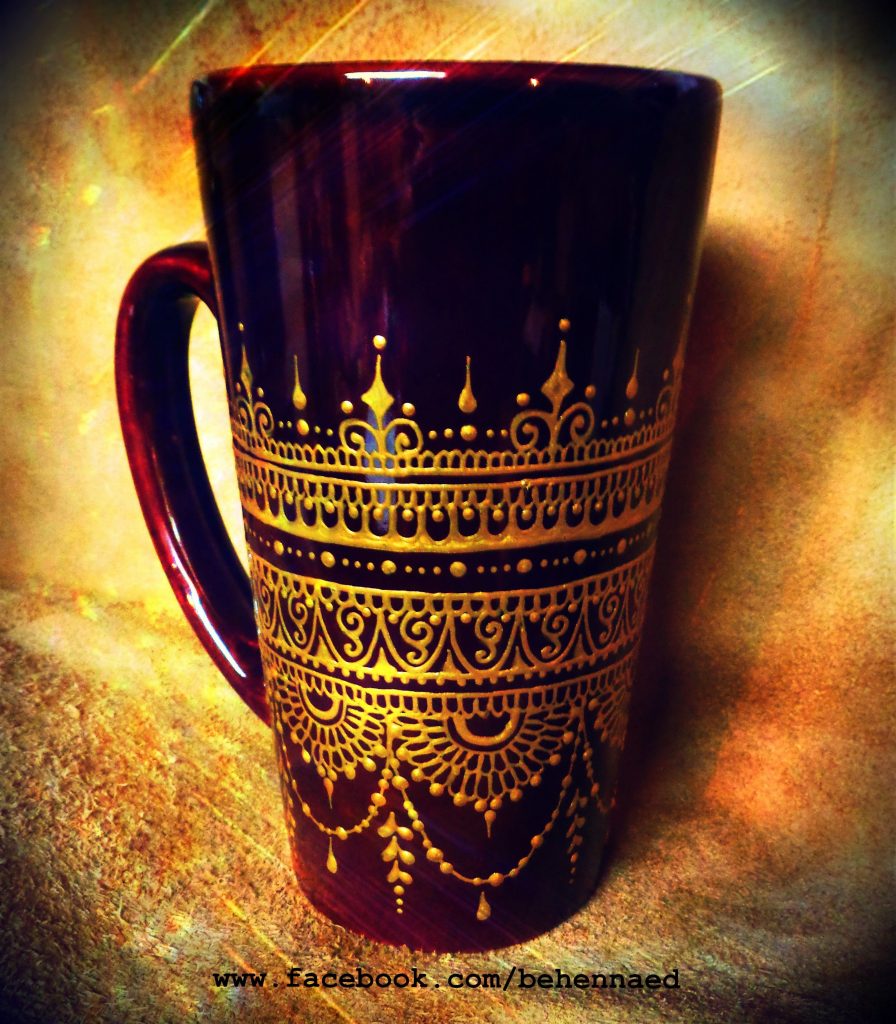 Love drinking coffee or tea? Give a new look to your favorite mug by designing a mehndi tattoo on it.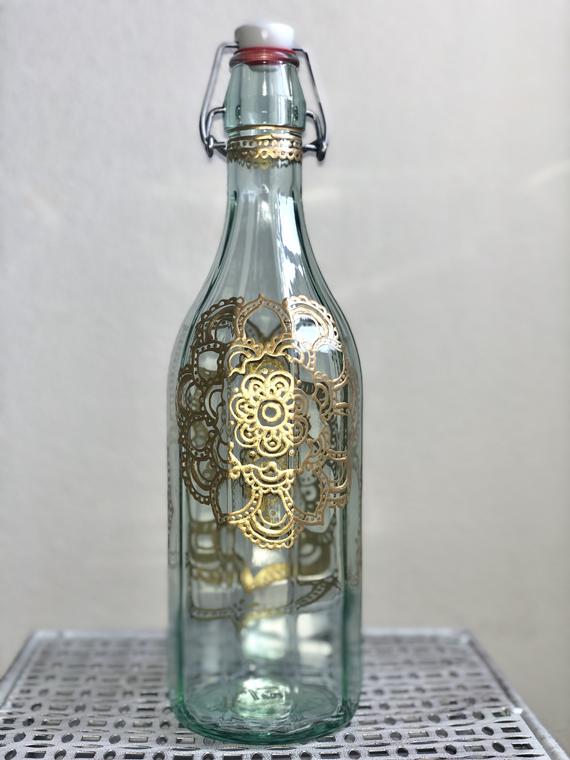 With a pretty henna design, you can turn your ordinary water bottle into something unique.

Best Henna Crafts for Decoration
Everything that you can decorate with henna patterns doesn't have to be functional. These creative ideas using Henna patterns in crafts can be easily tried after a little practice. You can also use items with henna art embellishment for decoration purposes. Here are some ideas for the best henna crafts that are perfect for decoration.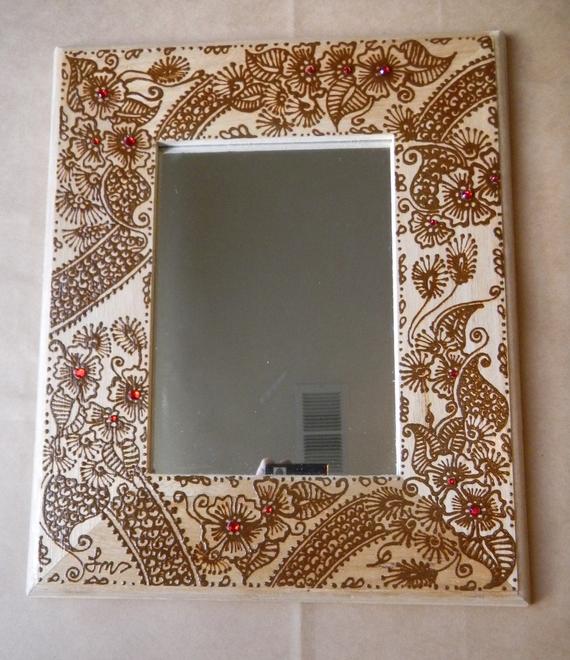 You can make a mirror look marvelous by decorating it with mehndi patterns. Hang it in your hallway or any room of the house for others to appreciate your art skills.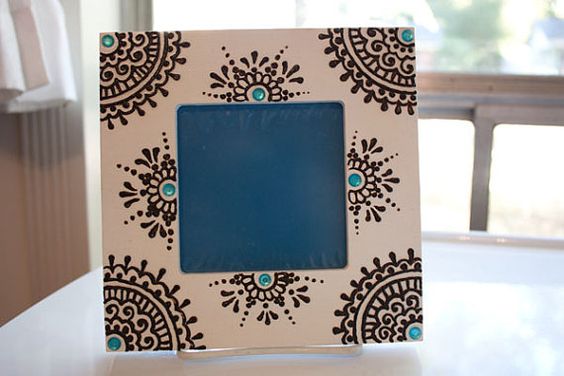 Turn ordinary frames into art pieces by embellishing them with detailed henna designs.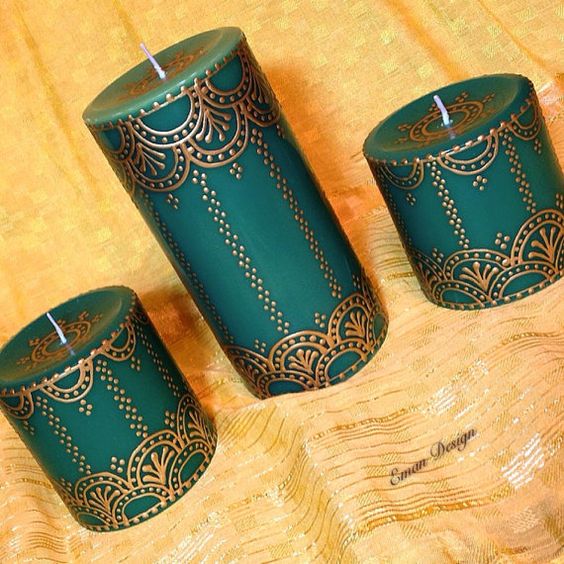 Candles with henna patterns for adornment are perfect for using as a table decoration.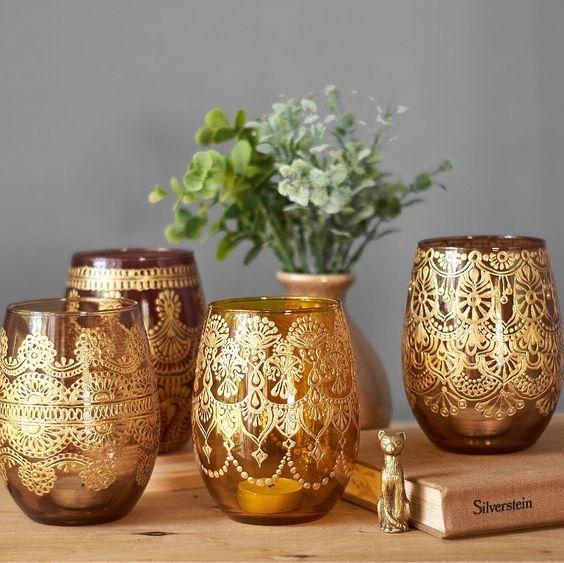 Glasses with mehndi tattoo embellishments can serve as decoration if you place tealights in them.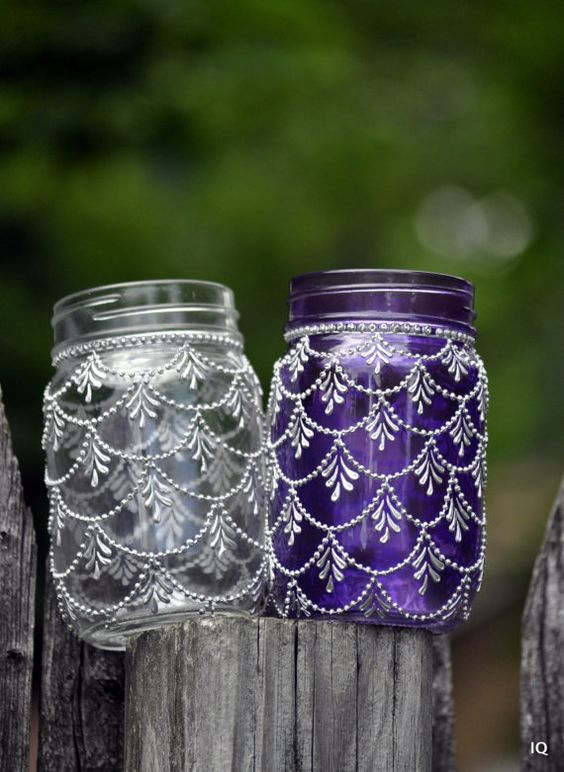 Turn mason jars decorated with henna patterns into candle holders or flower vases.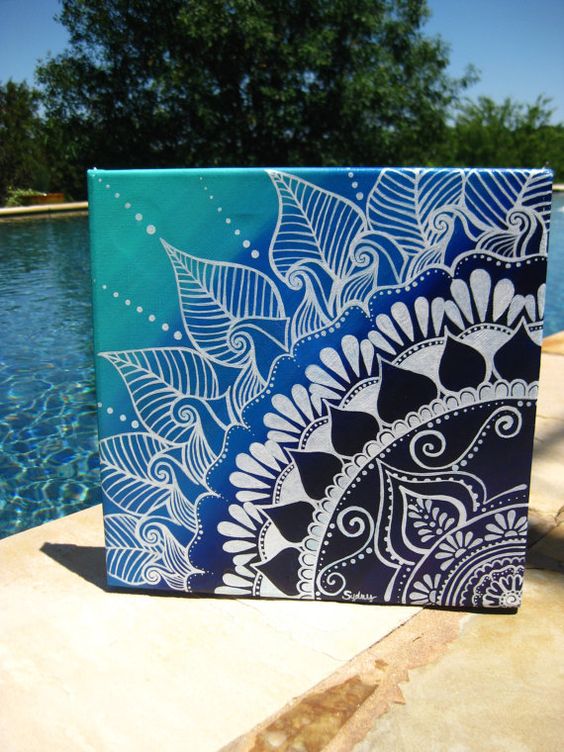 Canvas painted in henna patterns looks mesmerizing and you can hang or place it anywhere.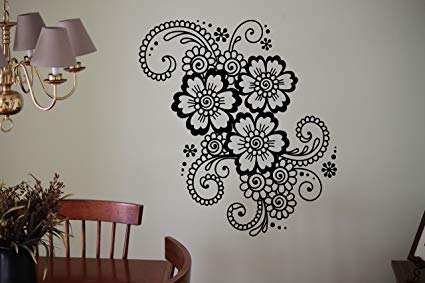 If you have polished painting skills, you can decorate a plain wall of your house with henna art.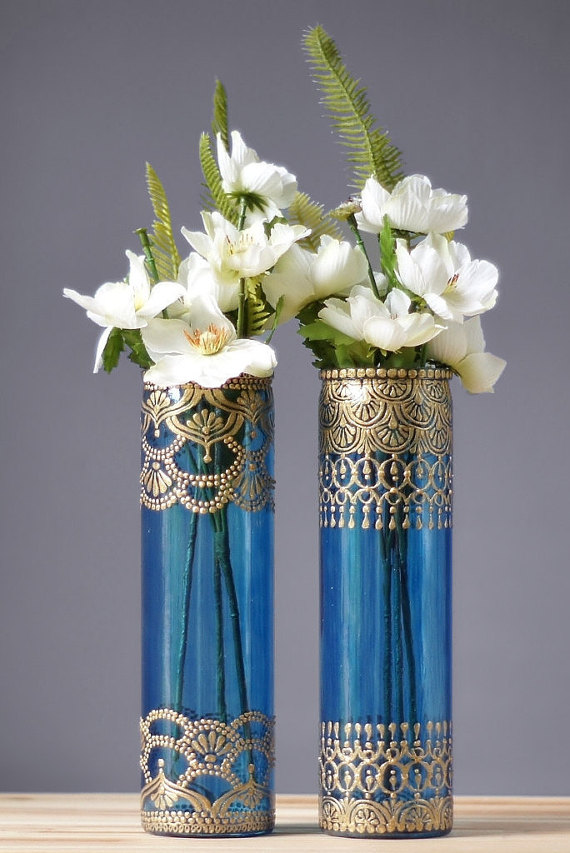 Flower vases with henna designs simply look stunning.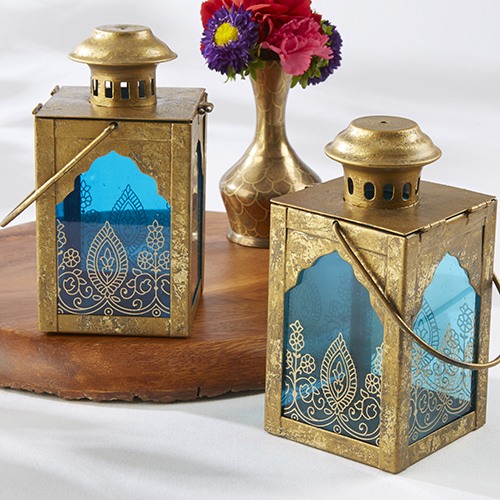 You can take a traditional style lantern and make it look more remarkable with henna art.

Wearable items with Mehndi Tattoo
Because of the diversity of items you can embellish with pretty henna patterns. It should not come as a shock to you that you can also decorate wearable items and other accessories with intricate henna designs. Here are some ideas for you to try to turn your regular clothing into statement pieces with mehndi tattoos.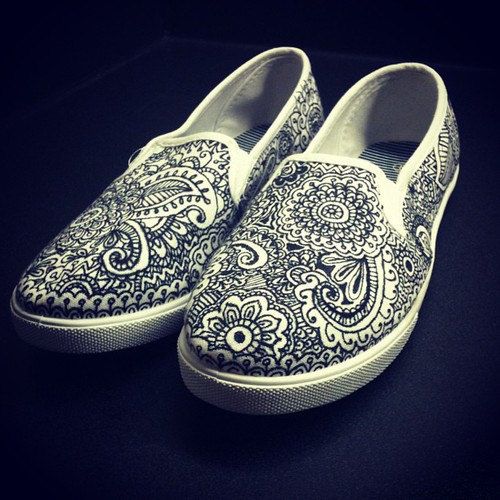 Now, who wouldn't want to own these stylish vans sneakers with a detailed henna design?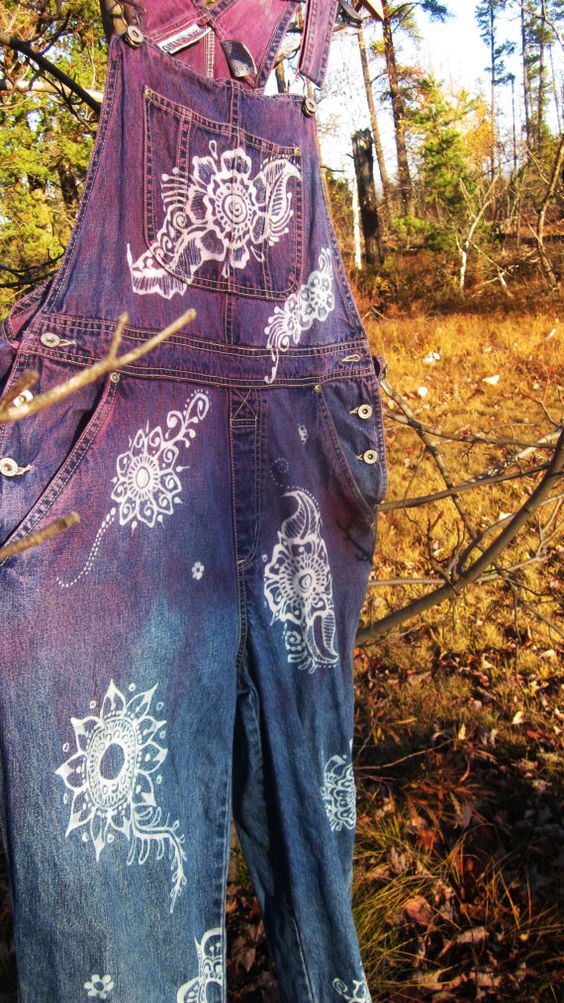 Bring out the old overalls and turn them into something chic with floral henna tattoos.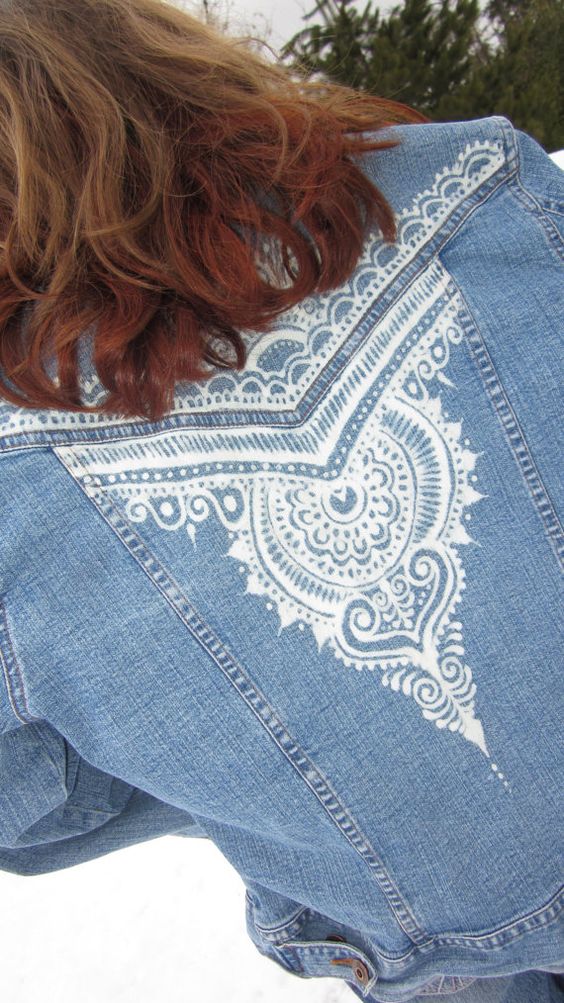 Proud of your painting skills? Use a paintbrush and bleach to paint this beautiful mehndi pattern on an old denim jacket.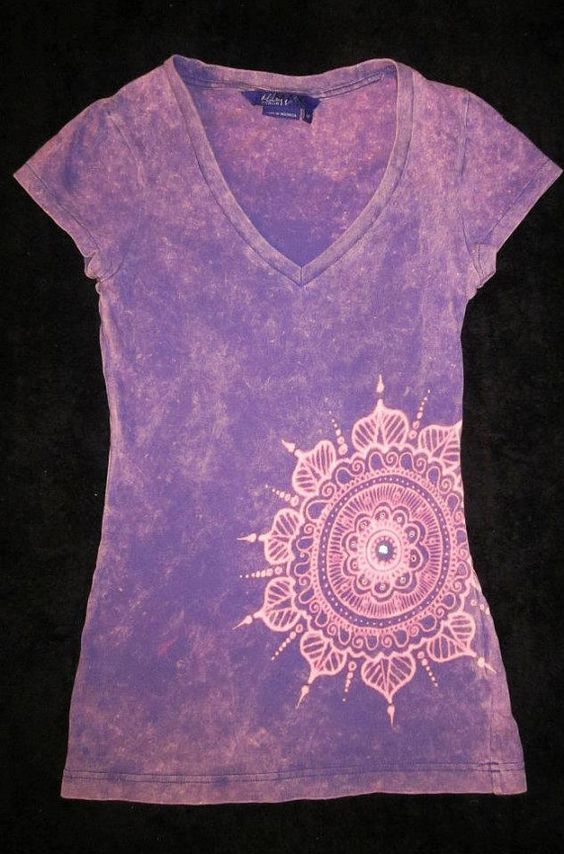 Boring T-shirts can also be made into something fancy with a henna pattern.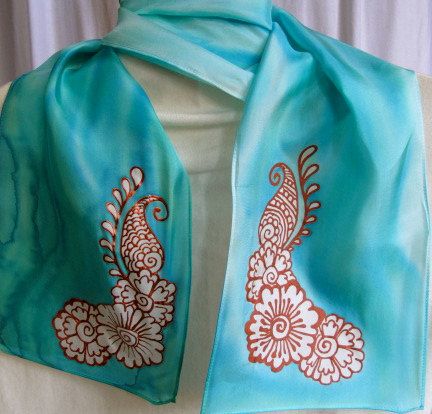 You can turn a plain silk scarf into a statement piece with a henna tattoo.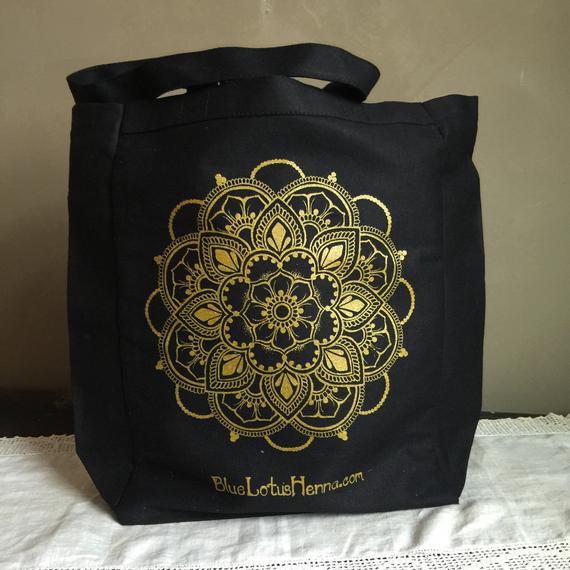 You can get a pretty mandala design printed on a tote bag to use it as your go-to handbag.

My Creativity with Henna Art
My love for henna patterns is hard to put in words. Whether it is designing beautiful henna tattoos on hands for festive occasions or creating crafts with henna art. I simply love working with mehndi patterns. In the past, I have created some crafts with delicate henna designs and I would like you all to have a look before you finish reading the article. You will find these interesting creative ideas using Henna patterns in crafts.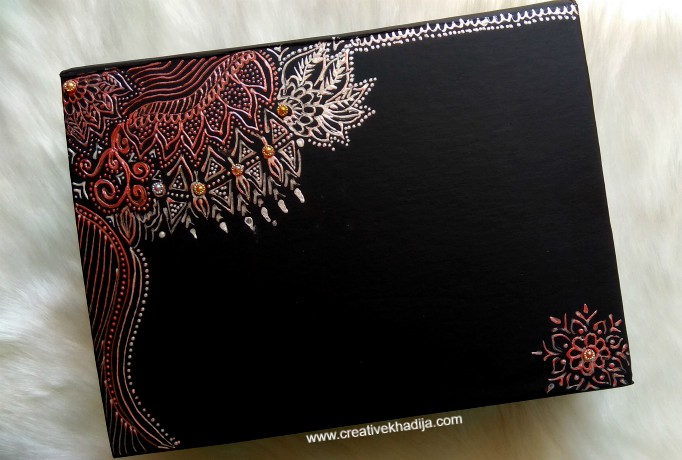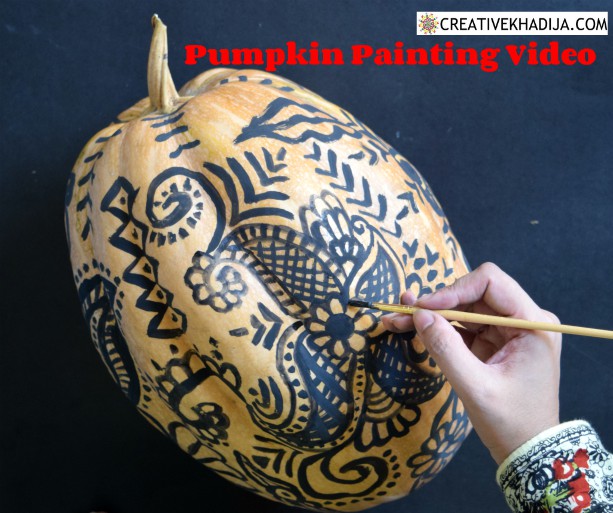 Henna Painting on Pumpkin that I did for fall craft is such a great decorative item for fall decor.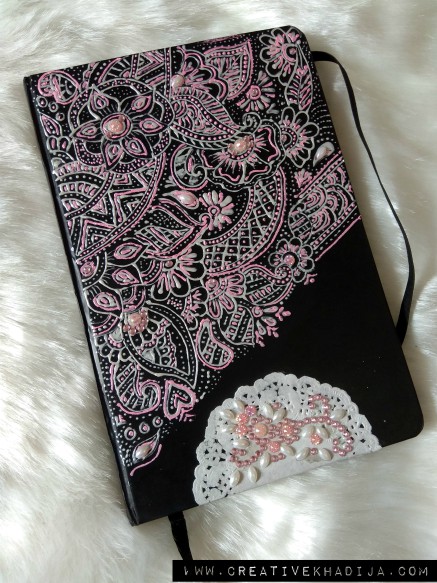 This Henna Mehndi Design Inspired Notebook Cover that I designed is suitable for giving as a gift or creating it for yourself.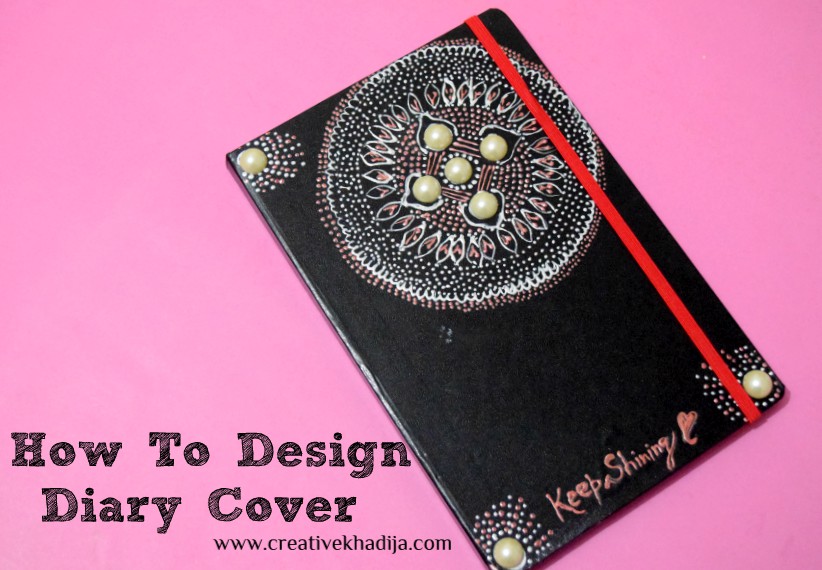 The Henna Tattoo Inspired Diary Cover is easy to make and is made more stunning with added pearls.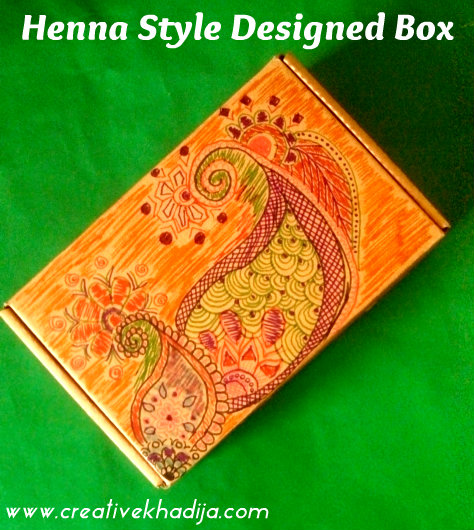 You can create this Henna Design Gift Box to give a present to someone special.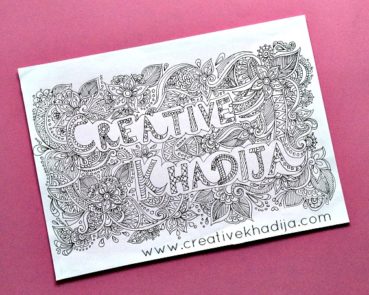 Coloring Book Style Henna Designs Inspired Drawings & Doodles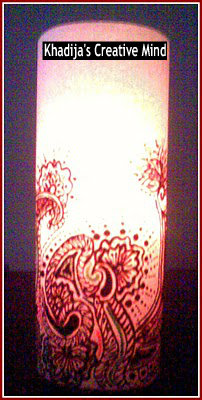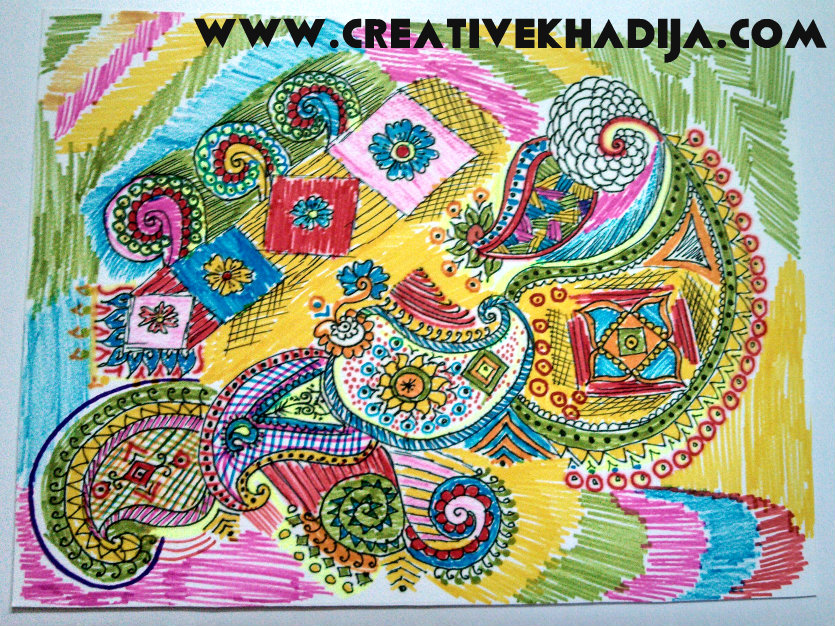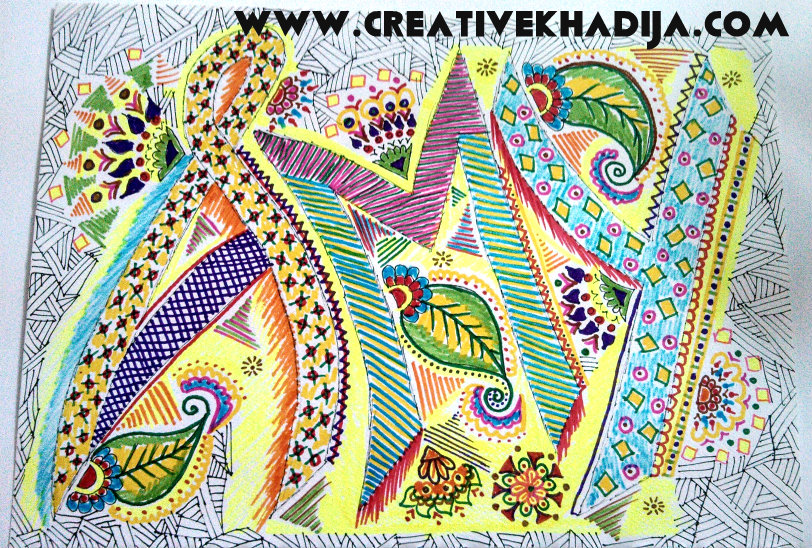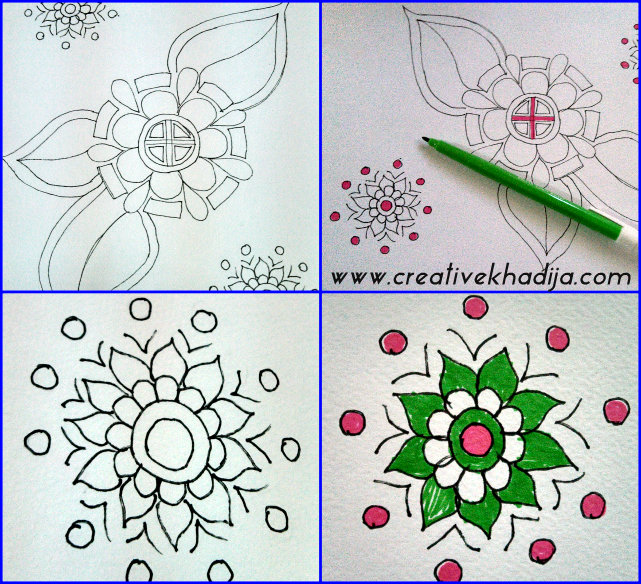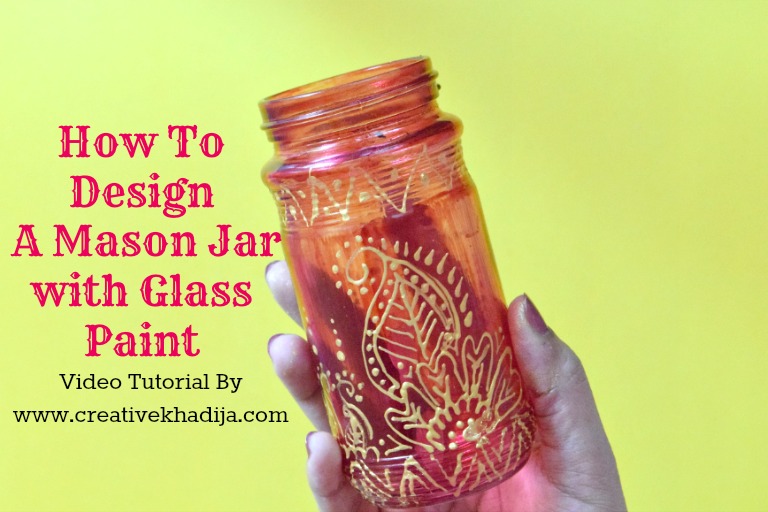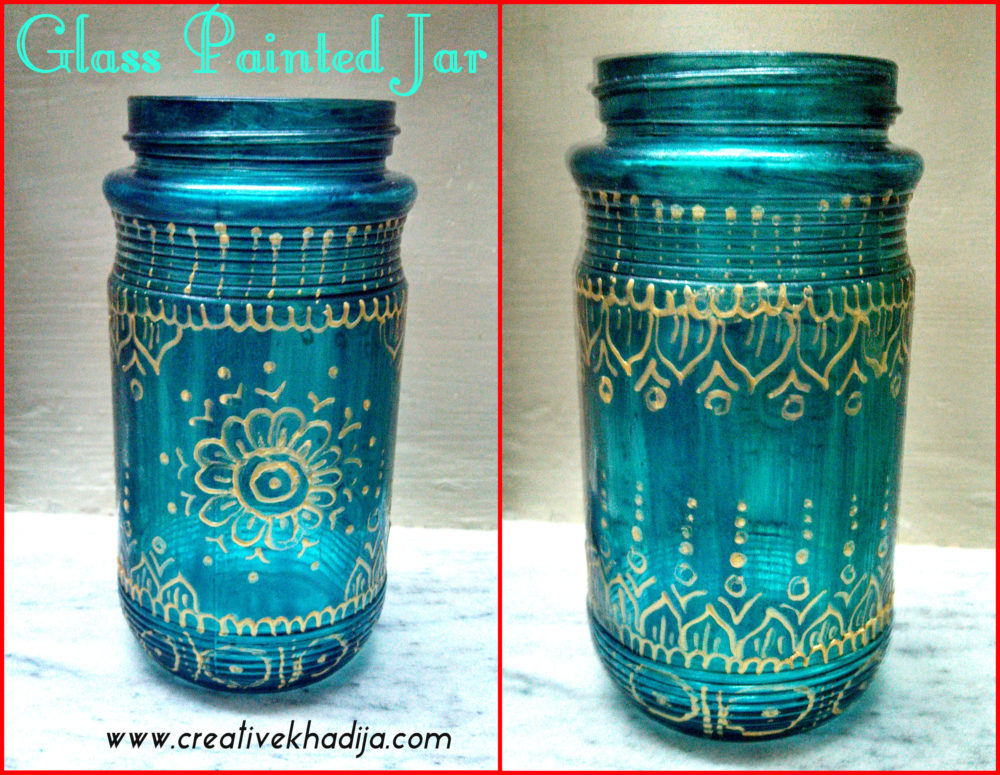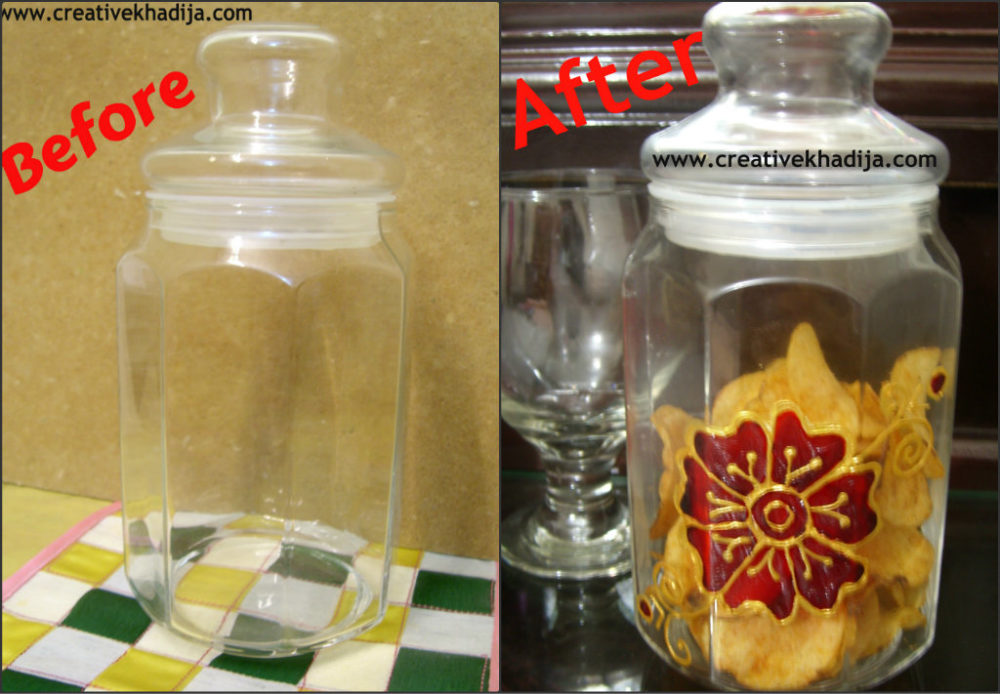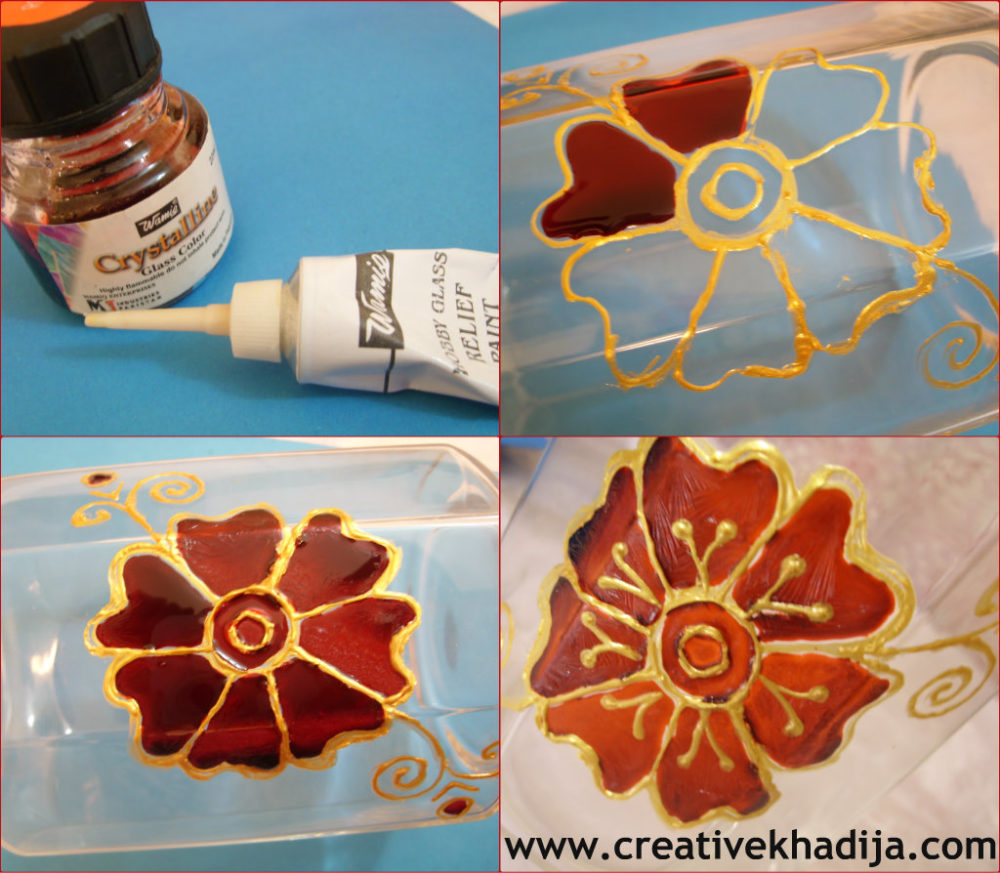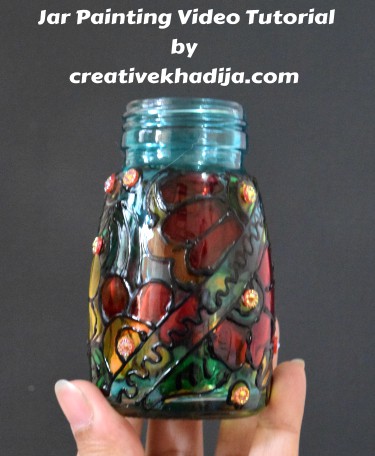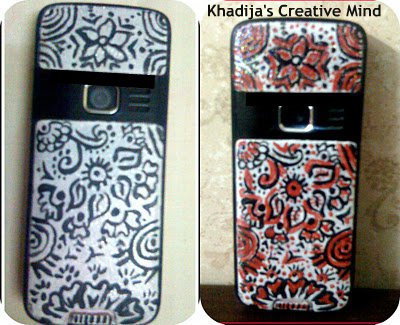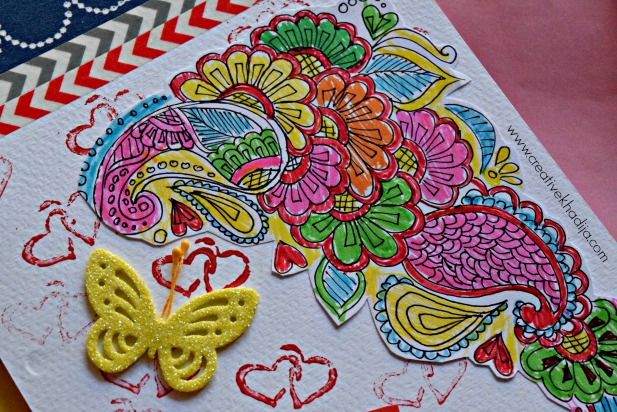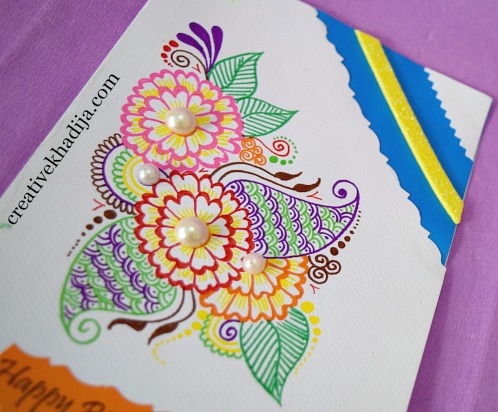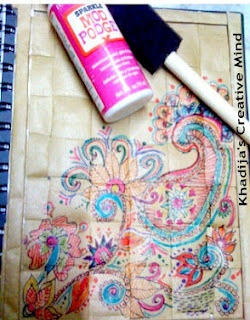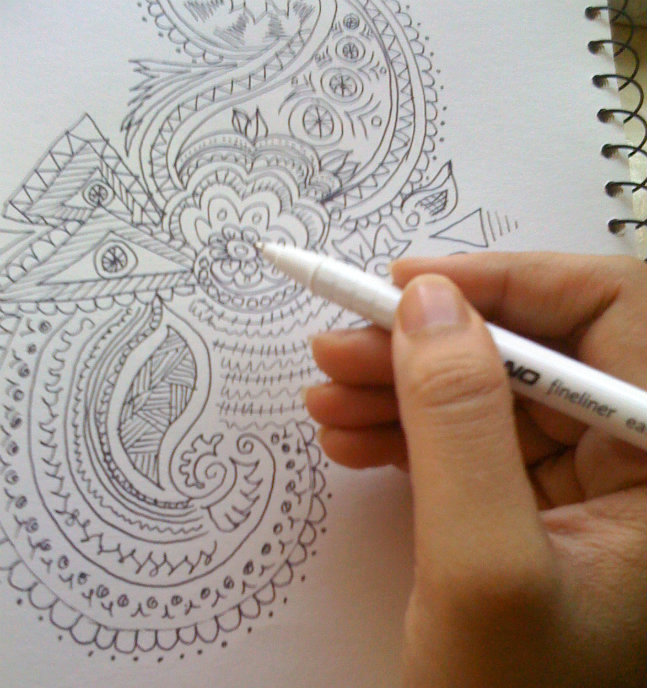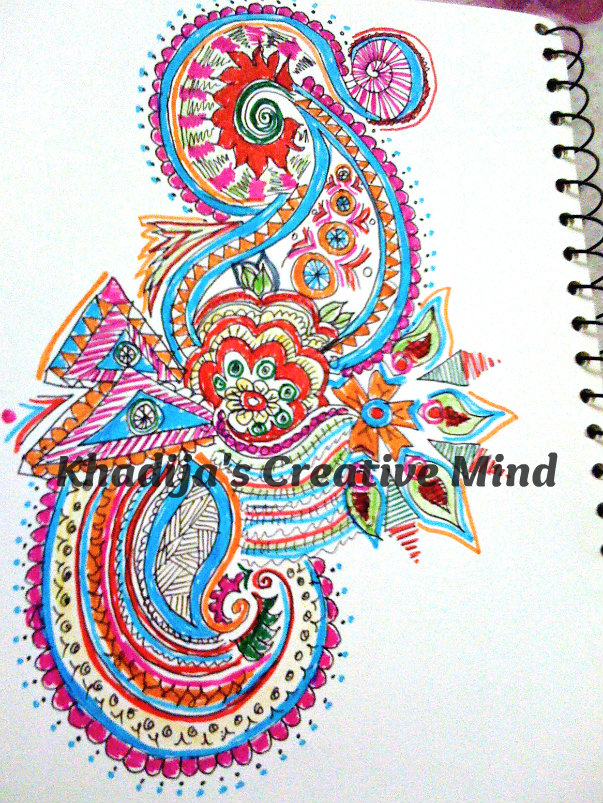 How to make mandala on tote bag- Video Tutorial
These are my henna inspired drawings, arts & crafts ideas. I hope you enjoyed my crafts as well as other artists work.
Note: These images are sourced from Google and Pinterest. All the credits for these images go to their respective creators with my special appreciation for their great art skills.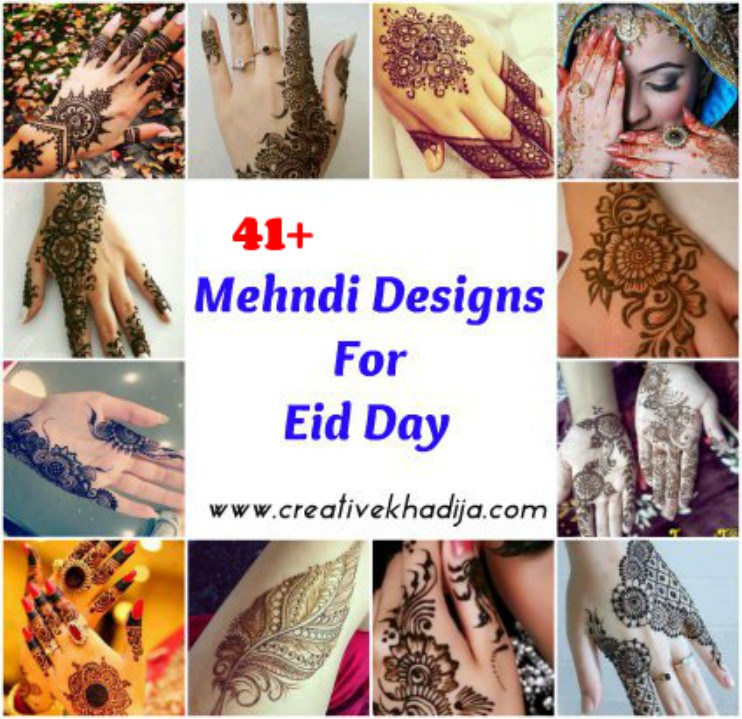 You can also have a look at some of my bridal henna designs collections.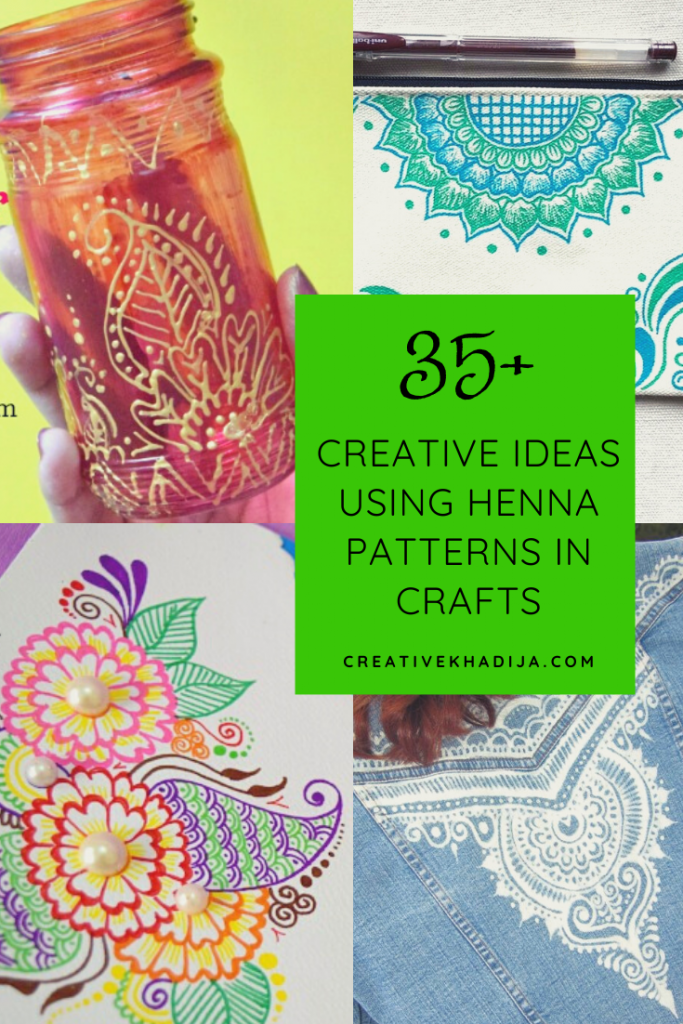 I hope you all enjoyed the article on 35+ Creative Ideas Using Henna Patterns in Crafts. If you would like me to create more crafts with henna patterns, just let me know in the comments. For special requests on any type of article you would like to see, feel free to drop a comment. I love receiving feedback from you all, so continue showering my blog with your love and support.
Thank You!