COVID19 & Quarantine
23 BEST NETFLIX SERIES TO WATCH AMIDST QUARANTINE
This list has all the good shows on Netflix for you. So, buckle up! Because these are the best shows to watch on Netflix in this quarantine 2020.
From thriller to murder mysteries and comedy to contemporary dramas, today I've got you with the best Netflix series to watch. The recent uprisings of Coronavirus, also known as COVID-19 has halted every movement in the world. Suddenly, we all are confined in our homes and routines have drastically changed. Huge masses of people are suffering and those who are not they are maintaining social distance.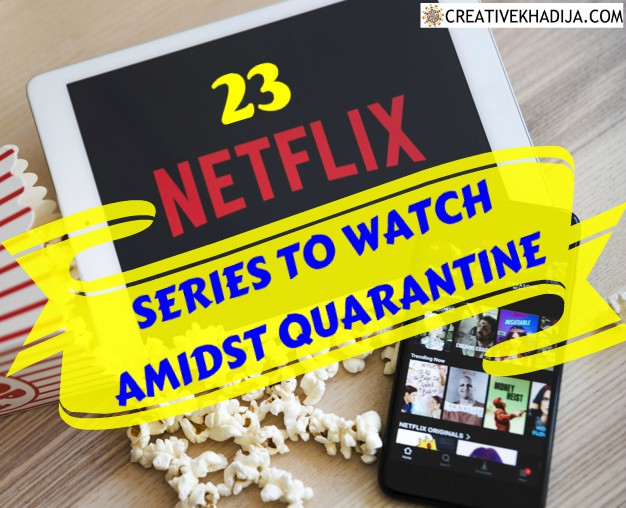 Now, I know it could be hard when you have nothing to do but to rely on television and social media. To save you all from this, here I am with the best Netflix series recommendation. This list has all the good shows on Netflix for you. So, buckle up! Because these are the best shows to watch on Netflix in this quarantine.
BEST NETFLIX SERIES TO WATCH:
From horror to suspense and mystery to sci-fi, to drama and reality shows you will have all. Have a look at all of these recommendations and I am sure you will enjoy watching these good shows on Netflix.
The Witcher
The Witcher stars Henry Cavill has to be the most anticipated adaptation by Netflix. This dark world of fantasy is based upon the novels written by Polish author, Andrzej Sapkowski. The story is about the namesake witcher Geralt of Rivia who is a monster hunter and caught between two medieval civilizations.
You
Netflix's " You" is not your everyday romantic and charming series. This show revolves around a narcissist and obsessive guy, Joe. The two seasons discuss Joe's obsession and toxic nature. You was one of the best Netflix series of 2019 and highest viewed as well. Just a little disclaimer, don't get attached to Joe as he gets psychologically sinister.
Stranger Things
Set back in the '80s, Stranger things is science fiction, horror drama. A young boy named Will Buyer got chased by unseen entity on his way home. Upon searching for him, his friends found a strange girl in the forest. The three seasons are on Netflix and you will witness supernatural forces and some illegal government activities while looking for Will.
The End of the F****** World
This Netflix series shows two young teenagers who have something dark about their personality. James and Alyssa, both 17, embarked a journey on the road together. James thinks he's a psychopath and wanted to kill a person. Alyssa is rebellious and a moody famous girl of the school. Together on the journey, they faced many mishaps that connected these two with each other.
The Haunting of the Hill House
This has to be one of the best horrors show Netflix has ever produced. The haunting of hill house is a story function between past and present. A family moved into a house in order to renovate it and sell it. What followed a series of paranormal activities resulting in terrifying events. Make sure to prepare yourself for plenty of jump scares, ghouls, and psychological horror.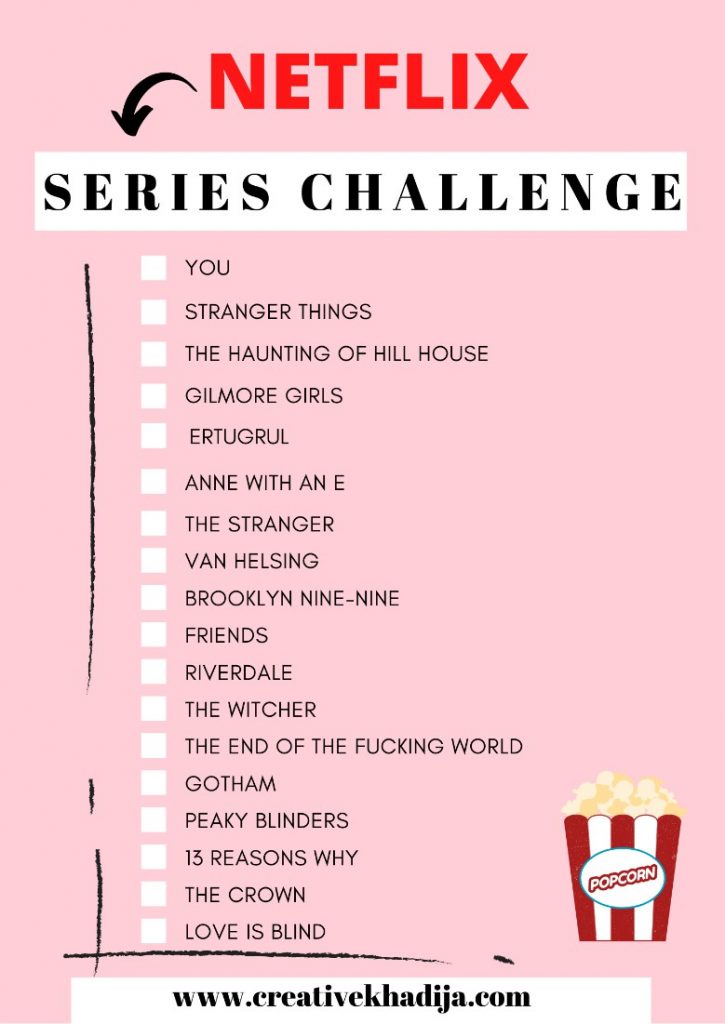 Brooklyn Nine-Nine
A quirky team of detectives from NYPD takes you on the roller coaster of life. Brooklyn Nine-Nine will be the perfect breathe of fresh air for you. The witty encounters between Detective Jake and Captain Holt are definitely a treat for viewers. Did I mention that it stars Andy Samberg, who is one of the best parts of the show? Gladly! All the seasons are available on Netflix. Cuddle up the couch and enjoy it all along.
Anne with an E
Anne with an E is a very famous adaptation Netflix based upon Anne of Green Gables written by Lucy Maud Montgomery. Set back in the classic era, the series is about a girl named Anne who was an orphan and wanted to live her life like a normal girl. The three seasons discuss her struggles in a new country among new people. Sadly! The series got canceled after three seasons. Trust me, the story of Anne and Gilbert would captivate you completely.
The Stranger
All you mystery lovers, I have got your back with this thrilling series, The Stranger. The plot revolves around a suburban family living peacefully until a stranger arrived with deep secrets. The drama is filled with incredible twists and turns which will keep on the edge.
Resurrection: Ertugrul
After the game of thrones, the word "epic" has redefined by this Turkish based series. A historical based drama about the Ottoman Empire era. The show has everything from quirky satires, deadly wars, and fascinating locations.
Van Helsing
Vampires, blood and apocalypse, Van Helsing is everything I want. The show is about a girl named, Vanessa who was in a coma for three years. She woke up to a world ruled by Vampires with few human survivors. Now, Van Helsing is the last hope to humanity because her unique powers can turn vampires into humans. The series filled with amazing graphics and captivating turns which will hook its audience throughout.
P.S – Van Helsing is my fav horror season btw!
Gotham
An action-packed drama about the detective James Gordon who is fighting with criminals to save the Gotham city. The show fights with the corruption and law and has the elements of an avenging murder.
13 Reasons why
One of the most anticipated shows on Netflix. The 3 seasons based series deals with the drama of high schools and how it drove a girl named, Hannah Baker, to take her life. The rest seasons have connection and deals with dual faced characters and underlying inhuman crimes they committed. The show comes with a trigger warning.
Peaky Blinders
The story tells you the events of the notorious Birmingham based gangster family Shelby and their infamous business dealings (read: criminal business). In all the seasons, you will witness the rise of this street-based petty gang into the leading mafia all over the world. The drama has some dark gangsters plot including wars, weapons, and showdown.
Narcos
This series is a treat to all those who loves watching real life-based series. Narcos is about the iniquitous life of gangster Pablo Emilio Escobar. This Netflix drama gives serious attention to drugs and wars. Amidst this quarantine, this series will definitely keep you going.
Dracula
Our famous gothic-horror drama, Dracula came back with the fresh wave of terror. The three episodic shows us the same dark castles, the gory man in the red cape, a mysterious story and of course lots of blood.
Chilling Adventures of Sabrina
Our famous teenage witch, Sabrina, came back with more witchery adventures. The Netflix based chapter of Sabrina is the fresh wave of teenage romance, high school drama among extreme witch hours and tantalizing spells. Trust me, You are not leaving the couch easily.
Gilmore Girls
This Netflix series is an enthralling drama of a mother-daughter duo from a small town. To begin with, this drama is about Lorelai and her ivy league bound daughter Rory. They both are living away from Lorelai's influential and wealthy parents but faith brought them together. A light heart family story with epic drama and some subjective plots definitely makes you occupied in this quarantine.
Gossip Girl
Hello! Upper East Siders. The legendary duo of Blair and Serena graced the Netflix with its all seasons. The show is about the fascinating lives of Manhattan elites. This series is filled with glamour and the high-class manipulative drama.
Friends
How can you imagine a list of best series to watch on Netflix without mentioning FRIENDS? The most favorite story about six friends is humorous yet relatable. This drama will be our perfect escape from the anxiety we are developing amidst quarantine.
Money Heist
A witty and criminal mind who goes by the name, The Professor, draw a plan to do a historic heist in the history with his team. They all have named after the country and have peculiar traits that make them perfect for the job. Moreover, as the series moves forward, we also witness the much-awaited showdown between the police and robbers. This series was one of the best Netflix series of 2019 and the best part is that season 4 is coming out this April.
The Crown
The fascinating and hard events based on the real-life of Queen of Britain. The fictional show discusses the challenging events straight from the life of Queen Elizabeth II.
Lucifer
Ever imagine Lucifer Morningstar as the club owner in LA? Well here we have our modern-day and very charming Lucifer try to make a living out of hell. He solves murder mysteries and helps the NYPD officer Chloe. The four seasons will make you glue to your screen as the devil of Hell gives you all the reason to enjoy his life tragedies.
Love Is Blind
Have you ever thought of falling in love with someone without seeing them? the idea behind this reality show is singles looking for their perfect match without seeing them. The couples have formed an eternal bond of true love based on emotions only. The show right now is trending in many countries. This could be your perfect escape from the quarantine.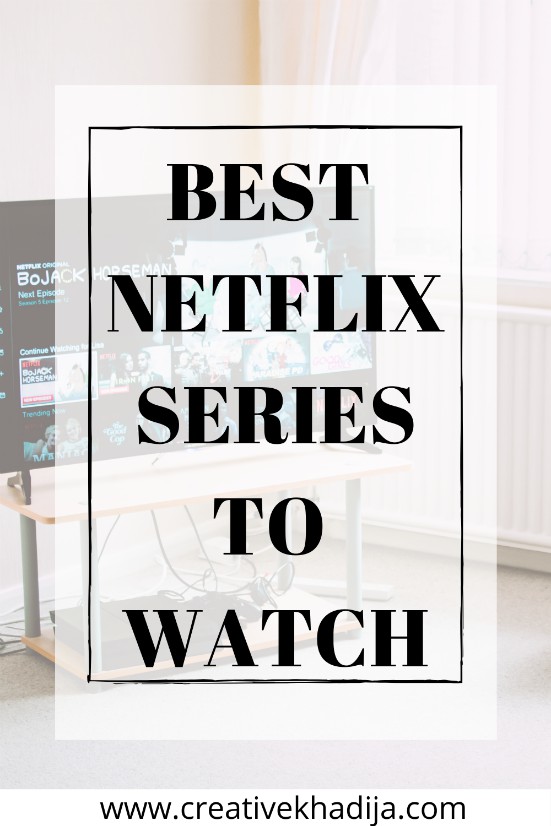 In a nutshell, I have got you covered with all the best Netflix series to watch amidst quarantine. Even though I could go even more, but I hope we aren't staying too long in this situation. So, until then enjoy these top-notch good shows on Netflix and thank me later.
Also, I would like to let you know that some of the series above I haven't watched yet but as my friends have recommended it, so I am adding in this article so my dear readers can enjoy seeing these anytime. Feel free to recommend me your fav shows in comments section, so I can add in my list here :)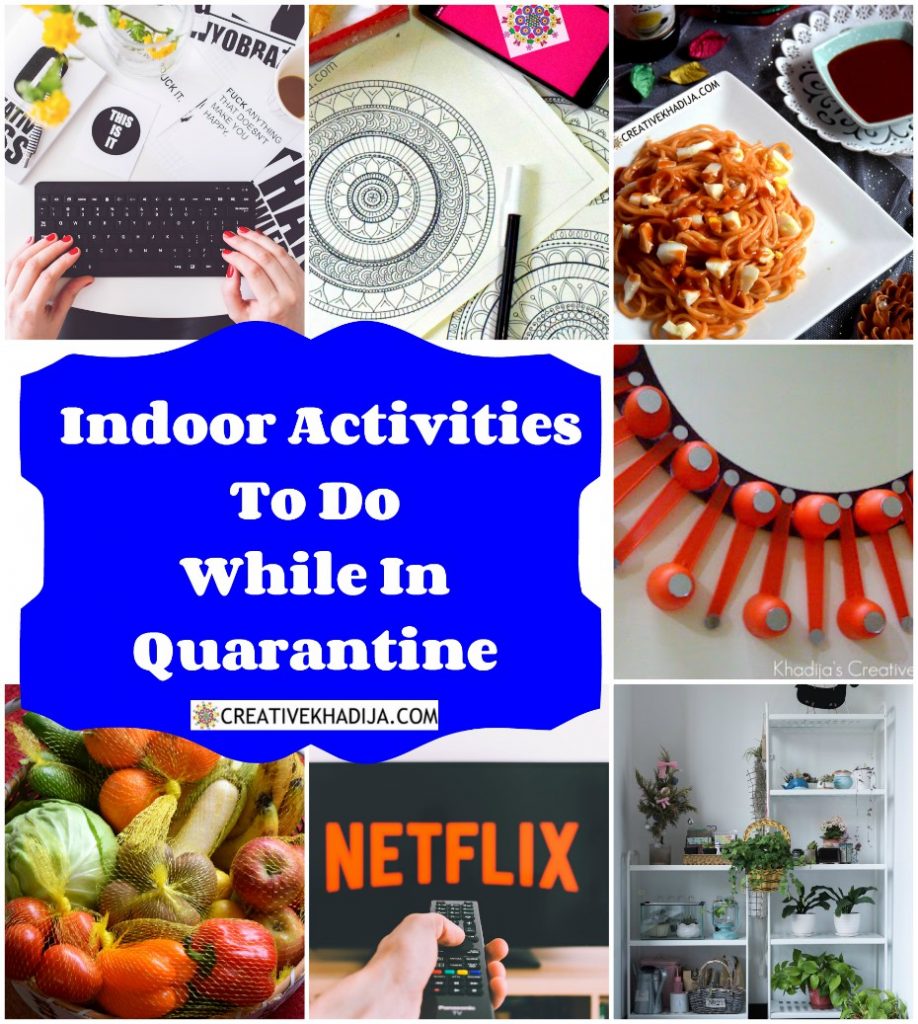 13 Indoor Activities To Do While In Quarantine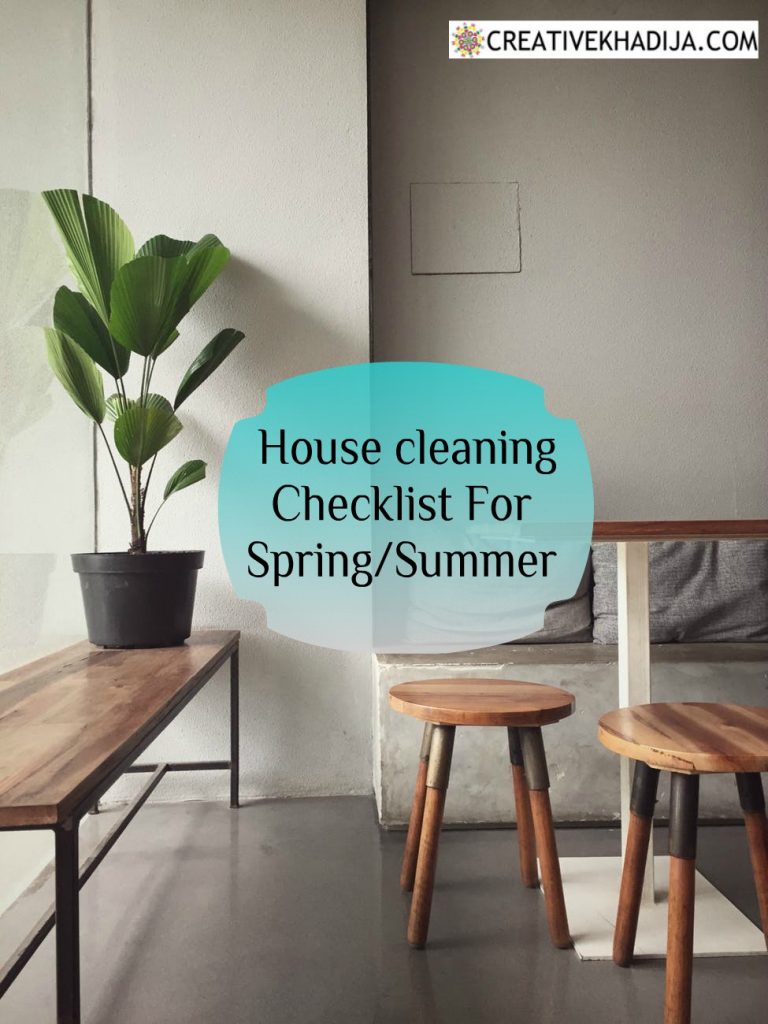 House Cleaning Checklist for Spring-Summer 2020
On a side note, don't forget to maintain social distancing, sanitizing and hand washing for all the safety measures against COVID-19 aka Coronavirus Pandemic. In case you are having any kind of mental stress or looking for therapy, I came t know an online service which can help you. Click here for more information about coronavirus and mental health.
You can check my previous blog post on Spring cleaning hacks checklist if you want to do some activity instead of sitting with your gadgets!
Stay at home & stay safe everyone!
Khadija