COVID19 & Quarantine
5 Homemade Hand Sanitizer Recipes You Should Try
5 Homemade Hand Sanitizer Recipes which you should definitely try. I hope you will find this article helpful in staying germ-free on a budget.
Clean hands are the solution against the spread of most infectious diseases. With the current pandemic situation, when social distancing is an utmost priority. Having clean hands and washing them regularly is one of the best ways to stop the spread of the virus. Today, I will be sharing 5 Homemade Hand Sanitizer Recipes which you should definitely try. I hope you will find this article helpful in staying germ-free on a budget.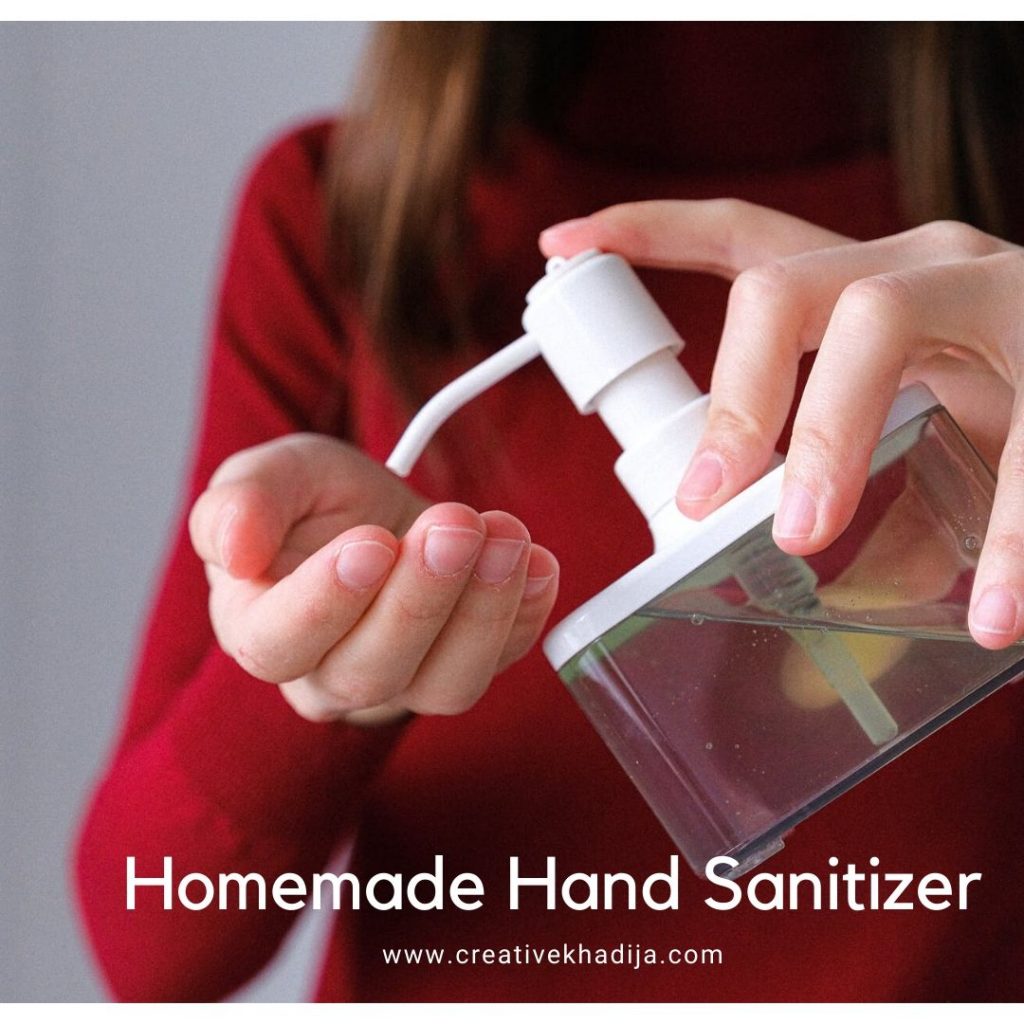 Keeping the situation of worldwide corona virus spread in mind. When product hoarding is at its peak, the shortage of hand sanitizers and their price hike is not breaking news. Making hand sanitizer is an easy task and requires a short list of affordable products to make. Washing hands might not always be convenient as soap and water are not always readily available. In such situations, using a hand sanitizer is the best solution to germ-free hands.
WHO Hand Sanitizer Formula for Clean Hands
If we are talking about homemade hand sanitizer, what is the best recipe than the one given by WHO? If you are looking for the most effective hand sanitizer that will get rid of germs, this formula is for you. This recipe has a disinfectant to kill maximum germs, emollient to keep your skin moisturized, and you can add any essential oil to improve the scent.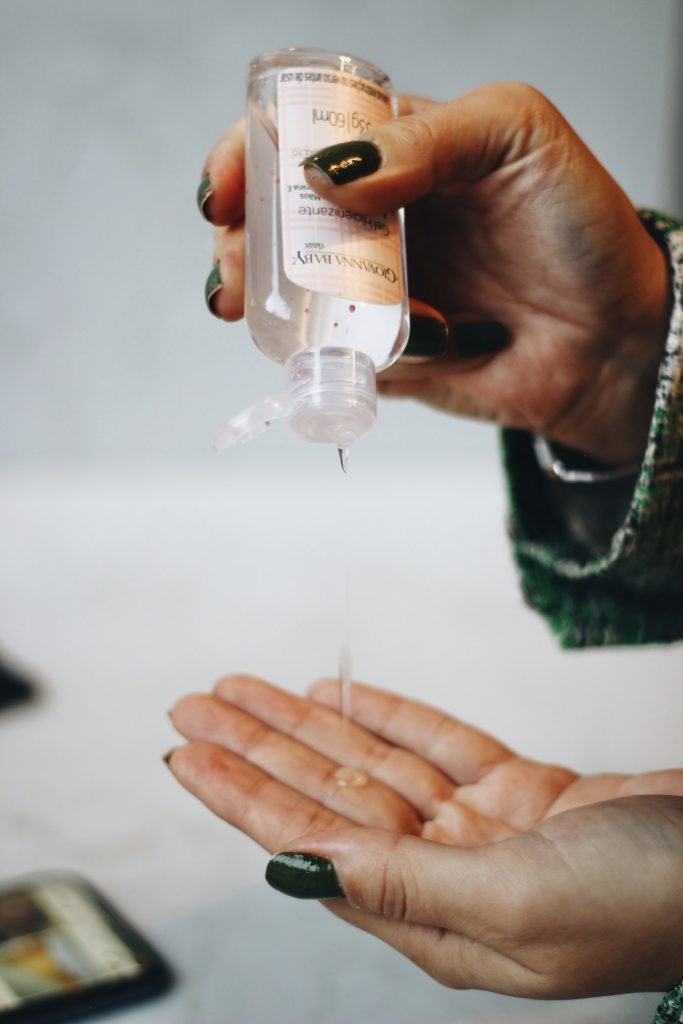 WHO is trying it's best to help people with useful information related COVID-19. For WHO Hand Sanitizer Formula, you will need 96% ethanol or 99.8% isopropyl, 98% glycerol, 3% hydrogen peroxide, and distilled water. To make 1 liter of hand sanitizer, mix 3 cups of alcohol, 3/4 cup of water, 3 tablespoons of hydrogen peroxide, and 1 tablespoon of glycerol. Mix these ingredients thoroughly in a bowl and later transfer it to a bottle with a pump.
Essential Oils Homemade Hand Sanitizer
This hand sanitizer is according to the CDC standards and contains alcohol as 60% of the product. For this formula, you need 99% isopropyl alcohol of ethanol. As the rest of the alcohols like butanol and methanol are toxic, these alcohol are your best options. For any other product that contains less than 70% of alcohol, you will need to increase the amount of alcohol content in the formula.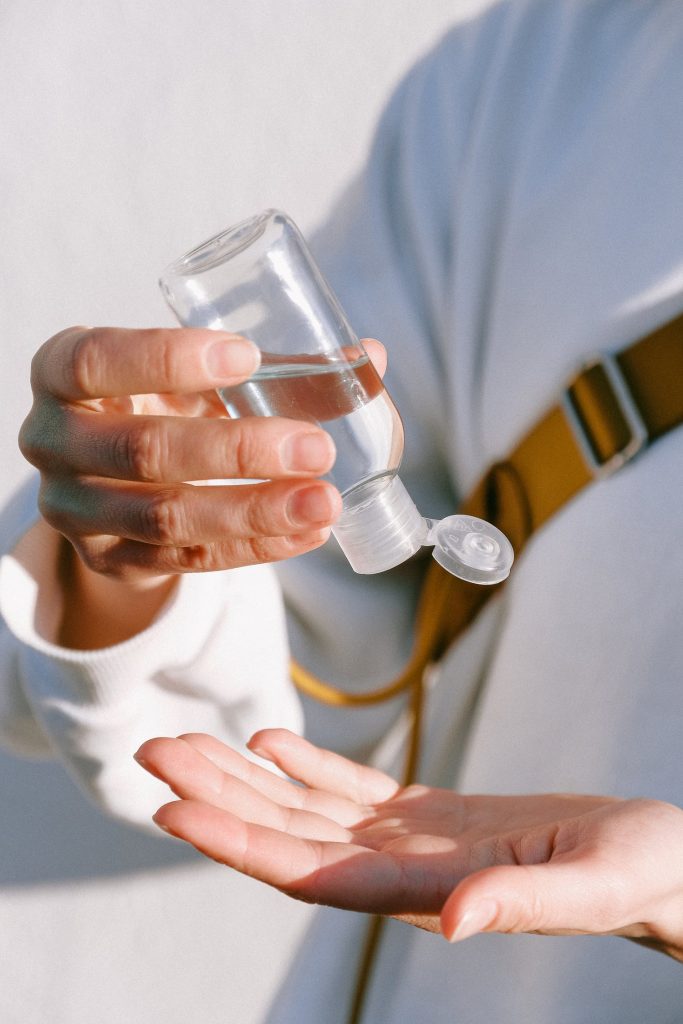 For Making Hand Sanitizer, mix 2/3 cups of alcohol with 1/3 cups of aloe vera gel and 8 to 10 drops of your favorite essential oils. Tea tree oil is the best option, but a lot of people might be allergic to it. So, you can use lavender or eucalyptus essential oil. Carefully mix all the ingredients and store it in a pump bottle dispenser. Use it often to keep your hand's germ free and diseases at bay. 
Nourishing Homemade Hand Sanitizer
When it comes to hand sanitizer vs soap, the use of soap should always be a priority. However, due to obvious reasons that water and soap are not accessible everywhere. Hand sanitizer is the better choice. Following this Amazing Recipe, you can create a nourishing homemade hand sanitizer. As hand sanitizers are majorly made of alcohol, which dries out your skin. This formula has vitamin E oil to keep your hands nourished and soft throughout the day.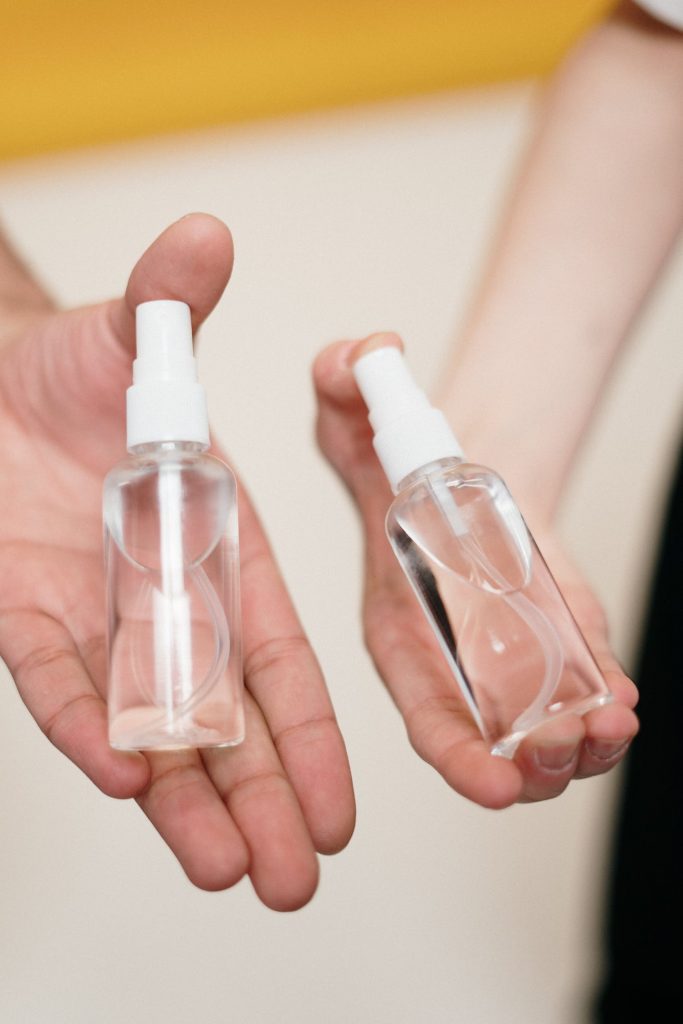 For this recipe, you will need 3 ounces of ethyl alcohol, 1 ounce of aloe vera gel, 1/4 teaspoon of vitamin E oil, 30 drops of tea tree essential oil, and 5 to 10 drops of lavender essential oil. Mix everything up and store it in a hand sanitizer bottle with a pump. This hand sanitizer has a really nice scent to it and is quite nourishing.
DIY Moisturizing Hand Sanitizer Gel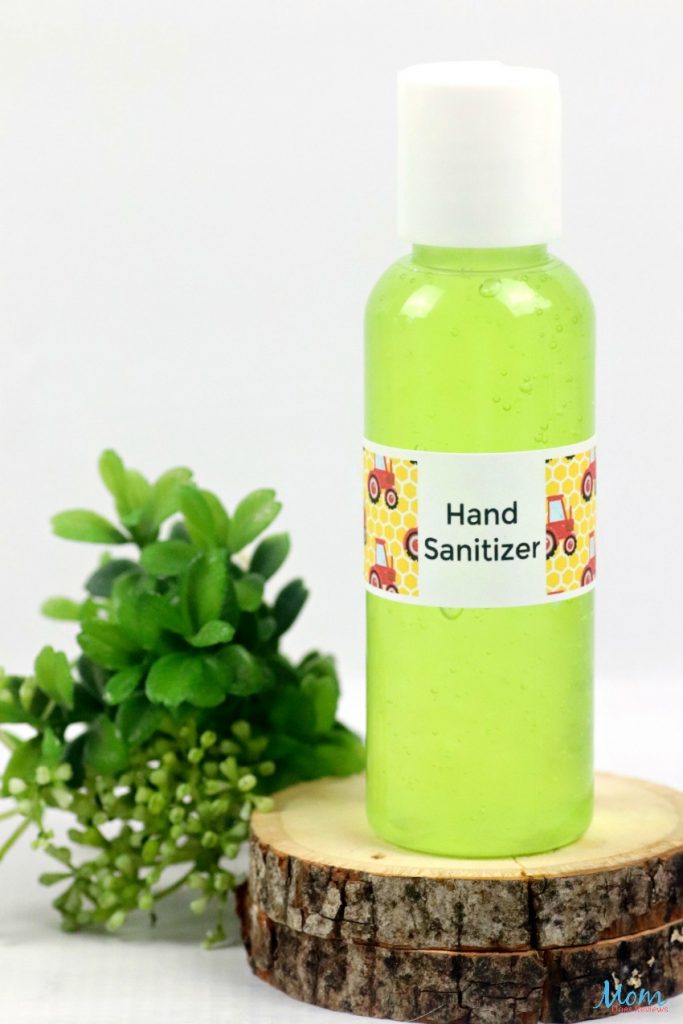 This recipe has an amazing blend of different nourishing oils that will keep your hand moisturized and clean. For making Hand Sanitizer Gel, mix 1 cup 120 proof or high drinking alcohol with 1/3 cup of aloe vera gel. Now whisk in 1 tablespoon of glycerin with half tablespoon of almond oil, and half tablespoon rosehip oil. Add in your essential oils, which include 5 to 10 drops of lime essential oil, 8 drops of spearmint oil, and 5 to 10 drops of basil essential oil. After properly whisking the ingredients, you can store this hand sanitizer gel in different squeeze or pump bottles to use later.
Making Hand Sanitizer Spray
Hand sanitizing gels might not be the cup of tea for everyone. The good news is you can turn this necessity into a spray form. Which allows you to spray it on your hands instead of rubbing the gel all over. For this Concoction, you will need 3 ounces of witch hazel, aloe vera gel, and 190 proof grain alcohol mixed with distilled water. Now add 5 drops of vitamin E oil, 5 drops lemon essential oil, 5 drops tea tree oil, and 5 drops orange essential oil. This is one of the most useful among these 5 Homemade Hand Sanitizer recipes.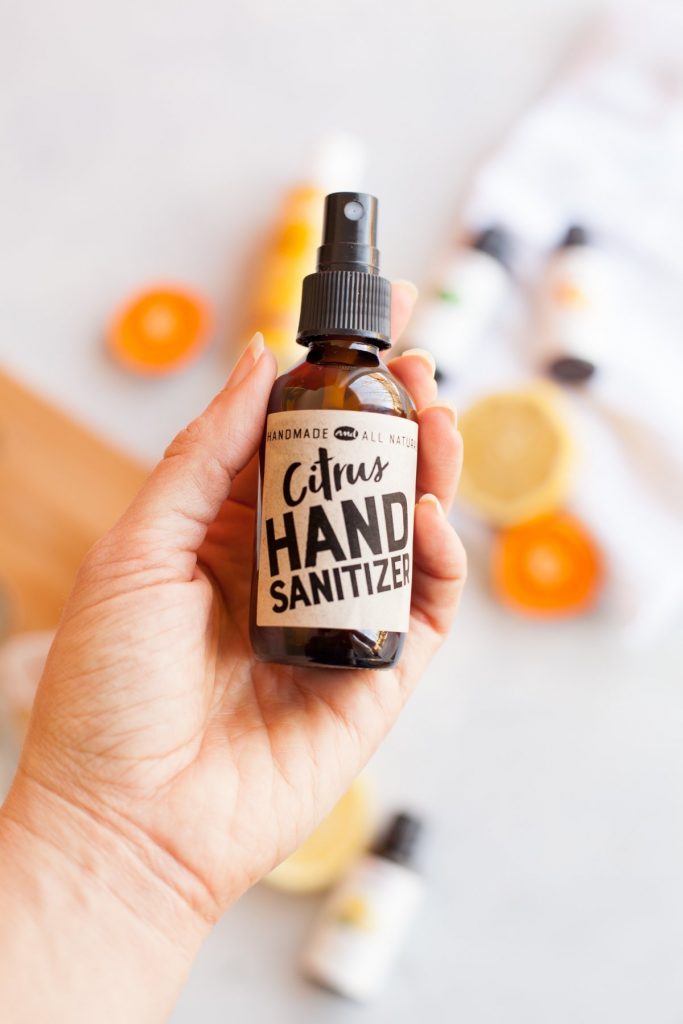 Mix all the ingredients in a bowl and transfer the concoction into a spray bottle using a funnel. Carry it around and use it regularly to get rid of germs.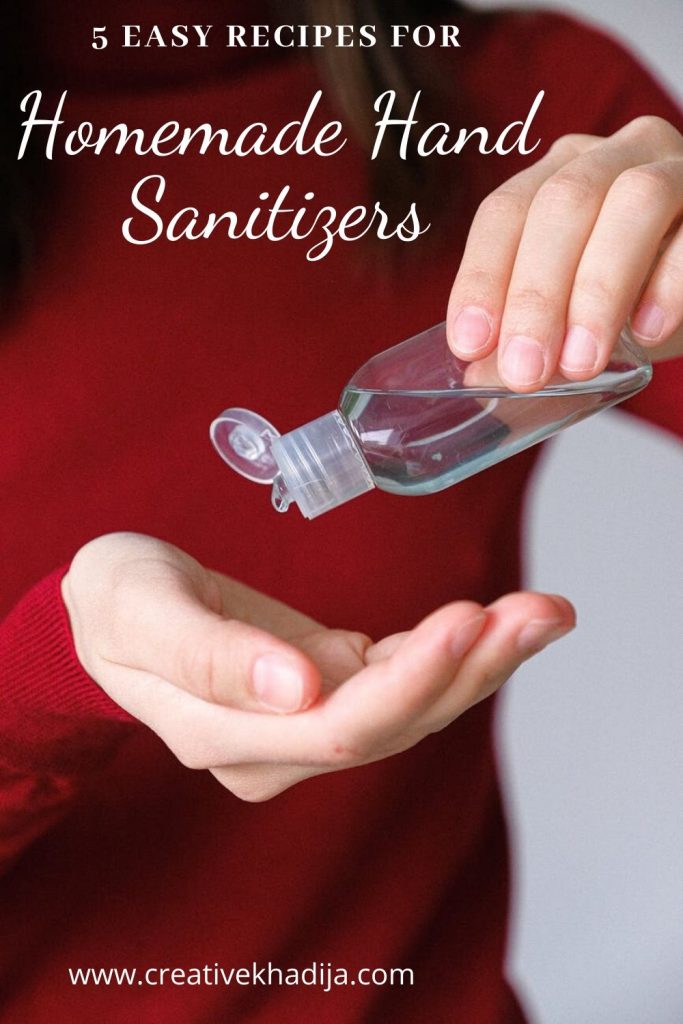 How was today's article on 5 Homemade Hand Sanitizer Recipes? Let me know in the comments down below which of these hand sanitizing formulas would you try out?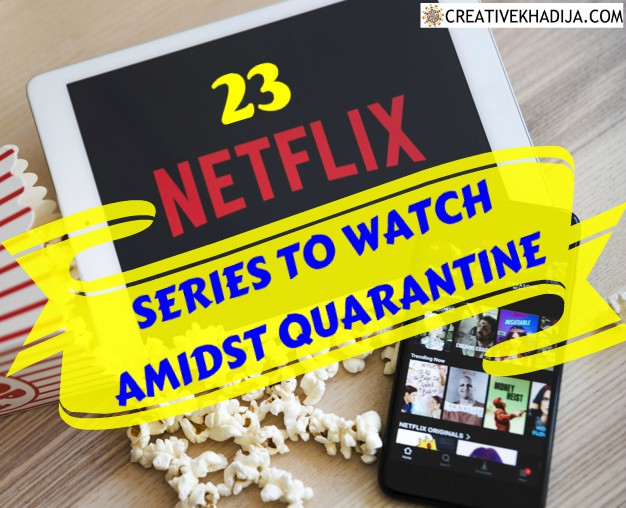 23 BEST NETFLIX SERIES TO WATCH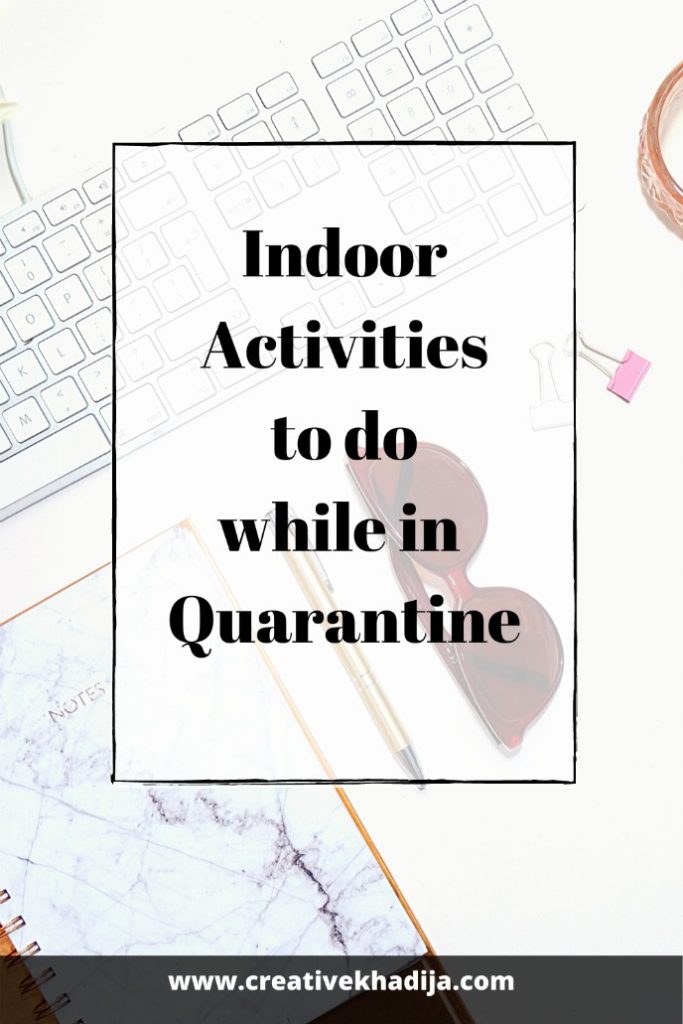 101 Blog Post Ideas For Content Creators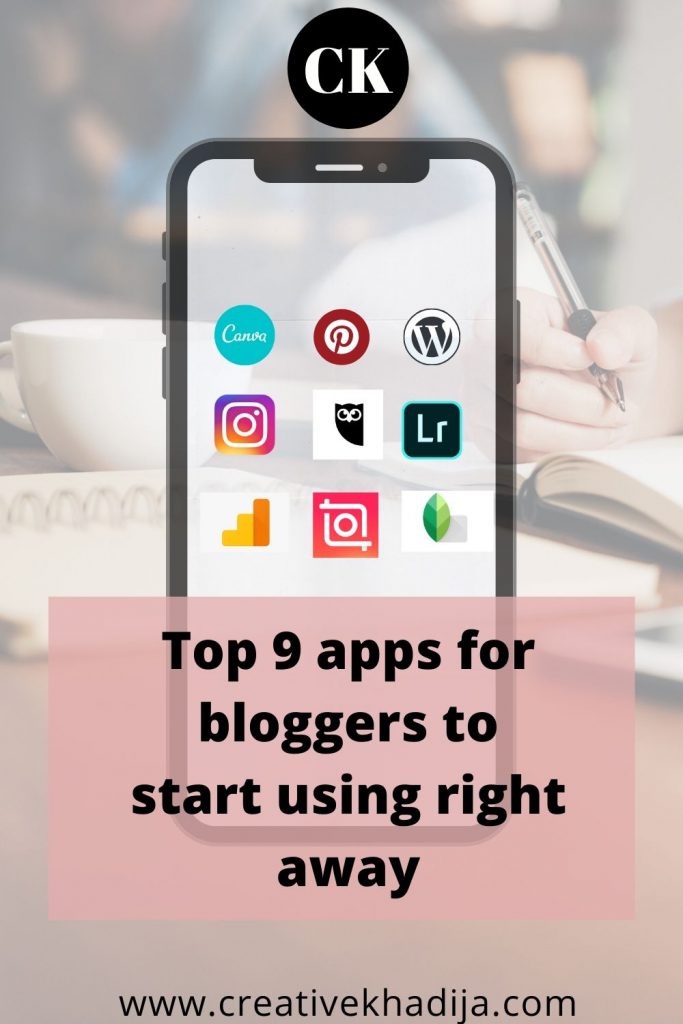 Top 9 Apps For Bloggers To Use Right Away
If you want to see any specific content on my blog, just drop a comment and I will make it possible for my respectable readers. Looking forward to know your feedback :) Be sure to share this article about 5 Homemade Hand Sanitizer recipes with your family & friends. I am sure this will be helpful.