Creative Collections
40+ Ideas for Wrapping Presents at this Eid ul Fitar 2020
This article on 40+ Ideas for Wrapping Presents at this Eid ul Fitar 2020 is just for you. Continue reading to find innovative ways to wrap presents to leave a wide smile on the receiver's face.
After the blessed month of Ramadan, the next among the 12 Islamic months is Shawal. Eid ul Fitar is the blessed and celebratory holiday that is celebrated every year on 1st Shawal. Eid is all about bringing the families together, having grand meals, exchanging gifts, and making the bonds stronger. If you love giving or receiving gifts, Eid is just another excuse to experience your love for gifts. This article on 40+ Ideas for Wrapping Presents at this Eid ul Fitar 2020 is just for you. Continue reading to find innovative ways to wrap presents to leave a wide smile on the receiver's face.
Ideas for Wrapping Presents at this Eid ul Fitar 2020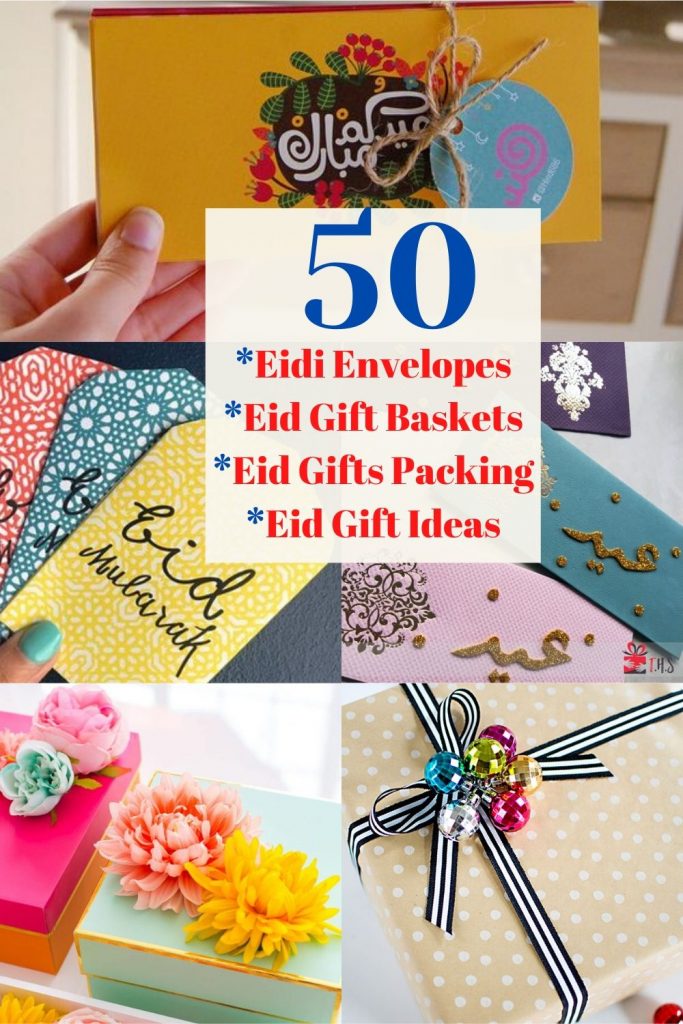 With the current epidemic situation worldwide, where keeping a distance is the way to staying healthy. Having the traditions of family gatherings during the Eid holidays might not be possible. However, you can still remind your loved ones how much you love them by sending them Eid gifts. If you are not too good at wrapping gifts or just want some good ideas on how to wrap a gift.
Easy Crafts for Making Eidi Envelopes
Eidi or the money that you usually receive from elders on the Eid day is very special. One always has a long list of things they need to buy from the Eid money. For a lot of people, giving Eidi instead of gifts is a wiser choice. This way you can be relaxed that your loved ones can buy anything of their choice with the money.
You can follow these simple tutorials to make cute Eidi envelopes for Eid ul Fitar 2020. These easy crafts are the best way to give a cash gift to someone.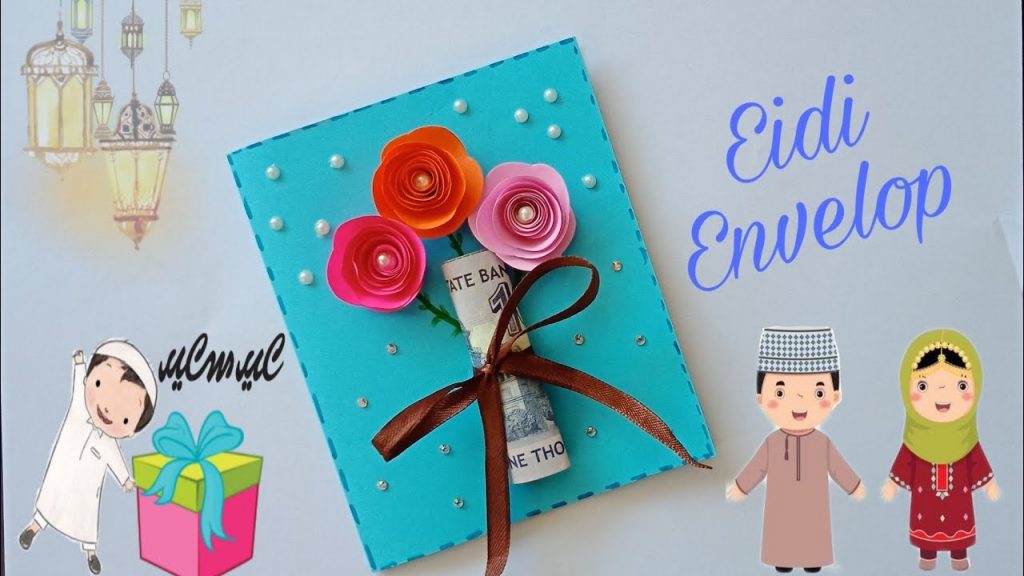 Follow this very easy tutorial to make this cute Eidi Envelope.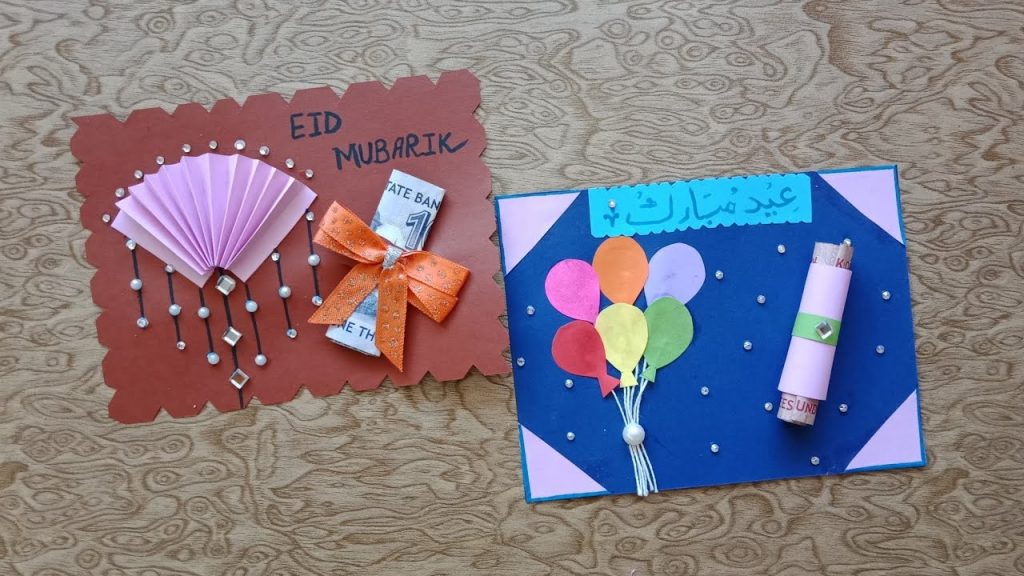 This Eidi Card will be very quick to craft.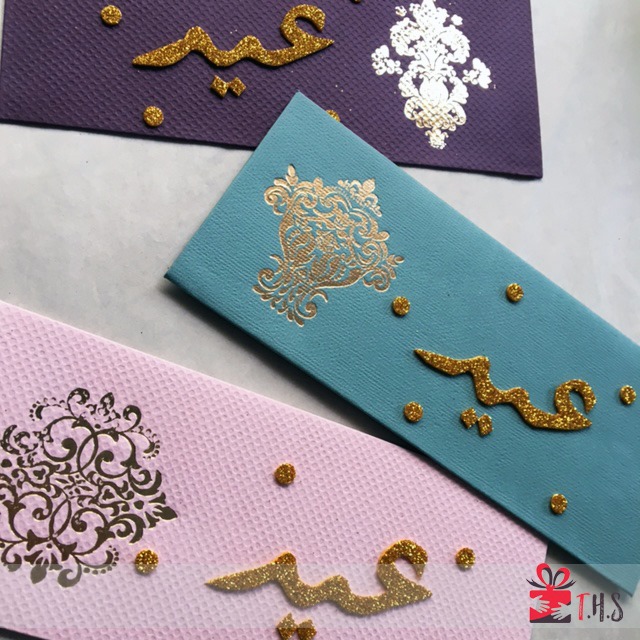 With glitter sheet cutouts and embossed envelopes, these Eidi cases are very easy to create.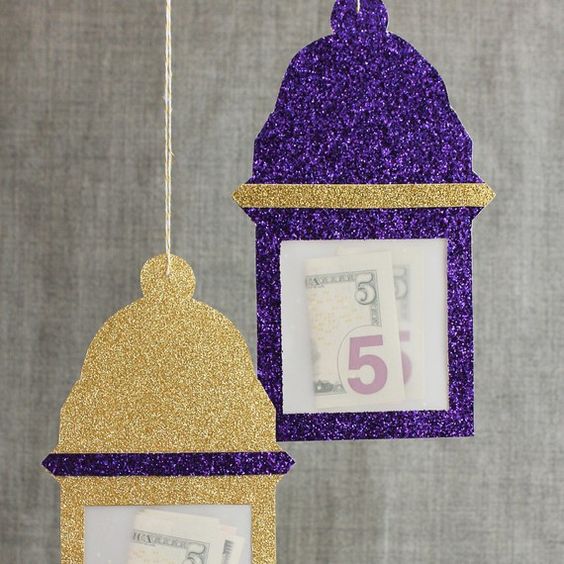 You can make this lantern envelope with glitter sheets, scissors, glue stick, and clear plastic wrap.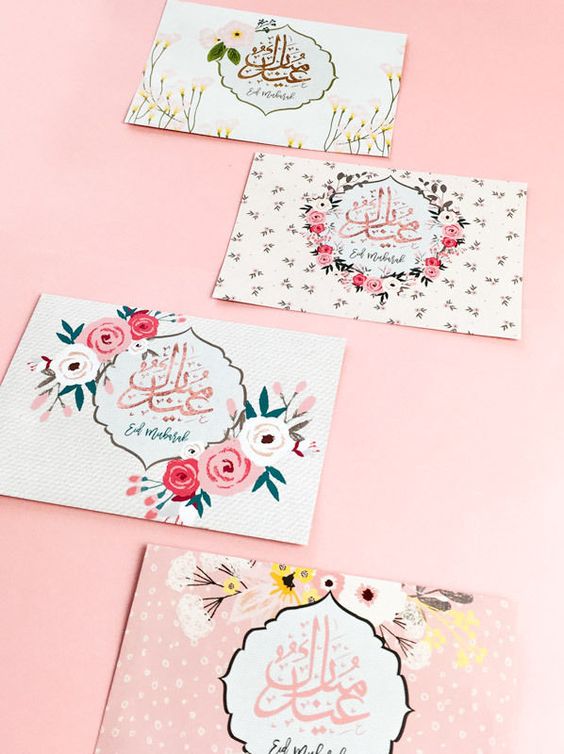 With printable Eid envelope templates, you can create these pretty envelopes.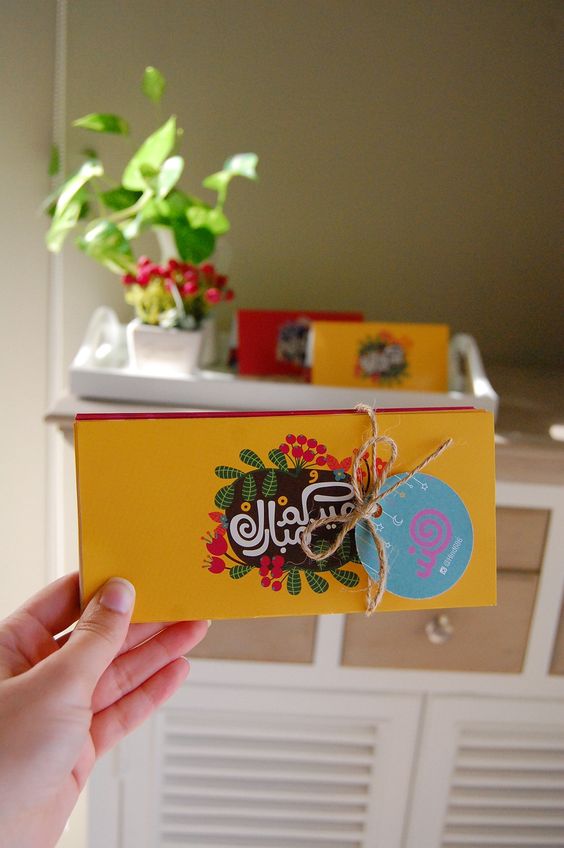 This elegant Eidi holder can be made with a card paper envelope, an Eid Mubarak cutout, and a cute tag.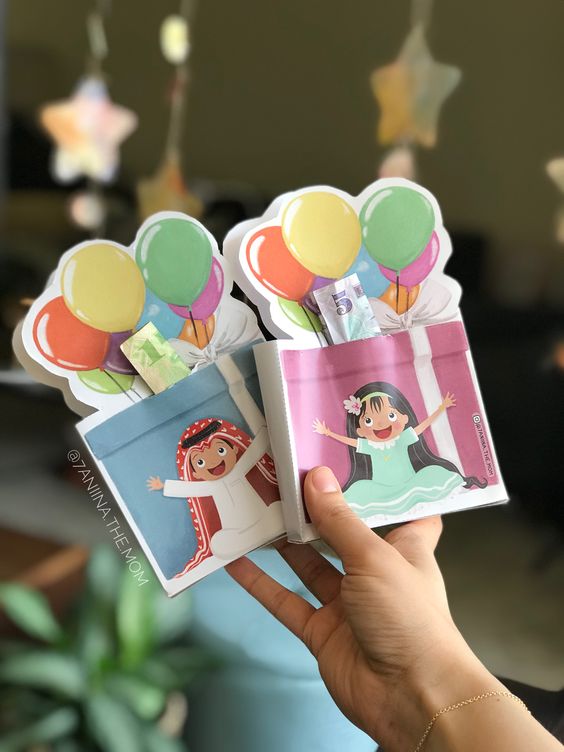 These 3D Eidi holders are perfect for kids.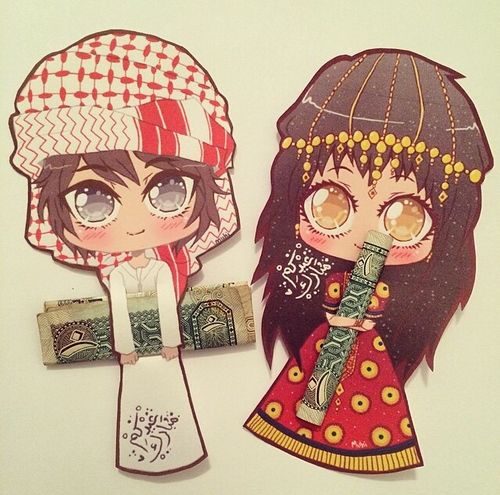 Print cute templates like these and use them to give Eidi on Eid ul Fitar 2020.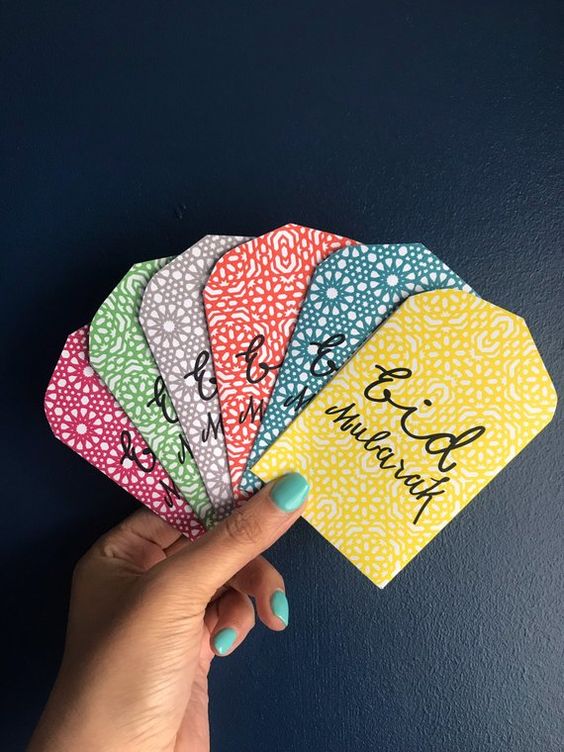 Try this quick Eidi container for this Eid.
Eid Gifts Packing Ideas for Kids
A great way to teach children about the importance of Islamic Months is by getting them accustomed to each Islamic month. Ramadan is one of the most significant and most celebrated months of the Islamic calendar. The best way to understand the importance of Ramadan is by fasting.
This Ramadan 2020 is going to be the first time a lot of kids are going to observe fast. Their act of fasting needs to be rewarded with gifts and appreciation. If you are looking for ways on how to wrap a gift for children, this part of the article is just for you. Continue reading for Eid gifts packing ideas for kids.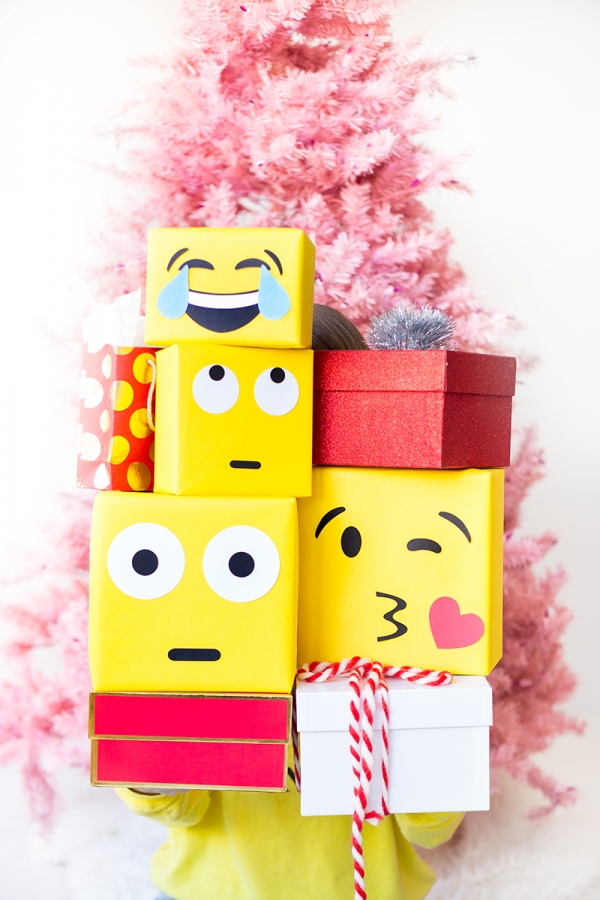 Learn how to Emoji Gift Wrap presents with this article.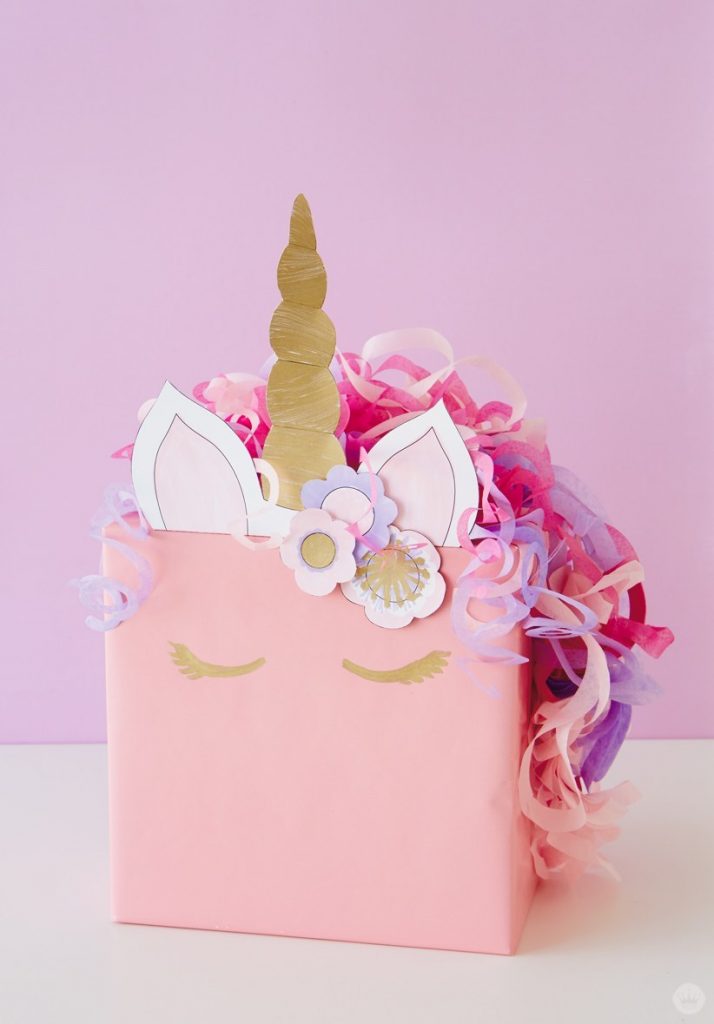 This Unicorn Gift Wrap will put a smile on any little girl's face.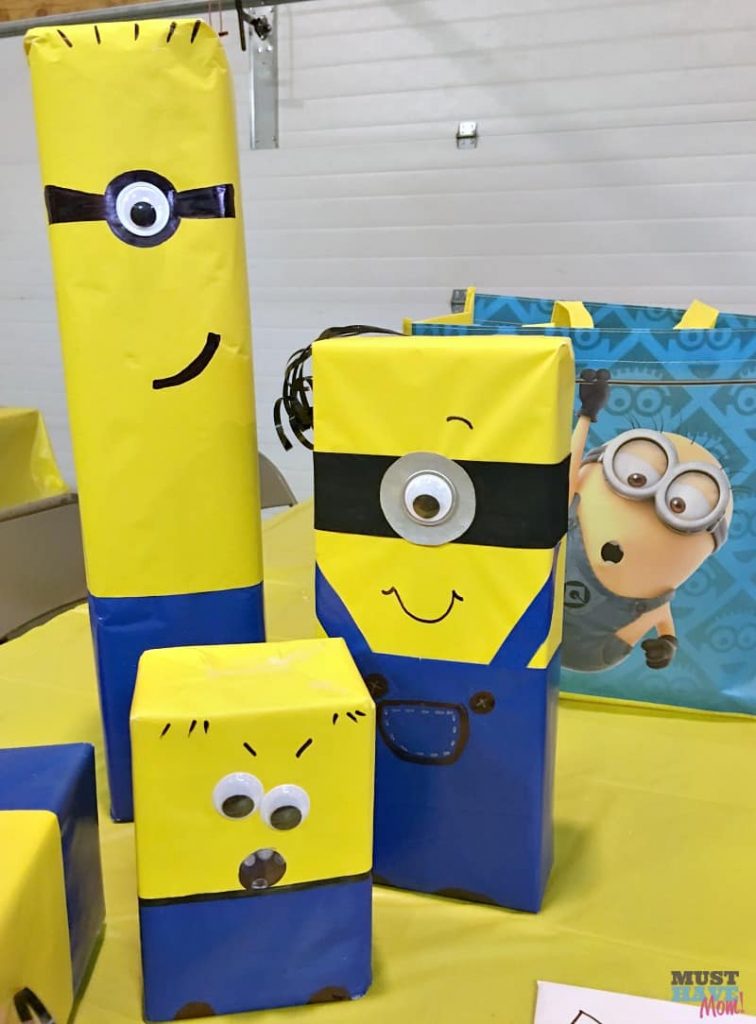 A Minion Gift Wrap is perfect for a minion fan.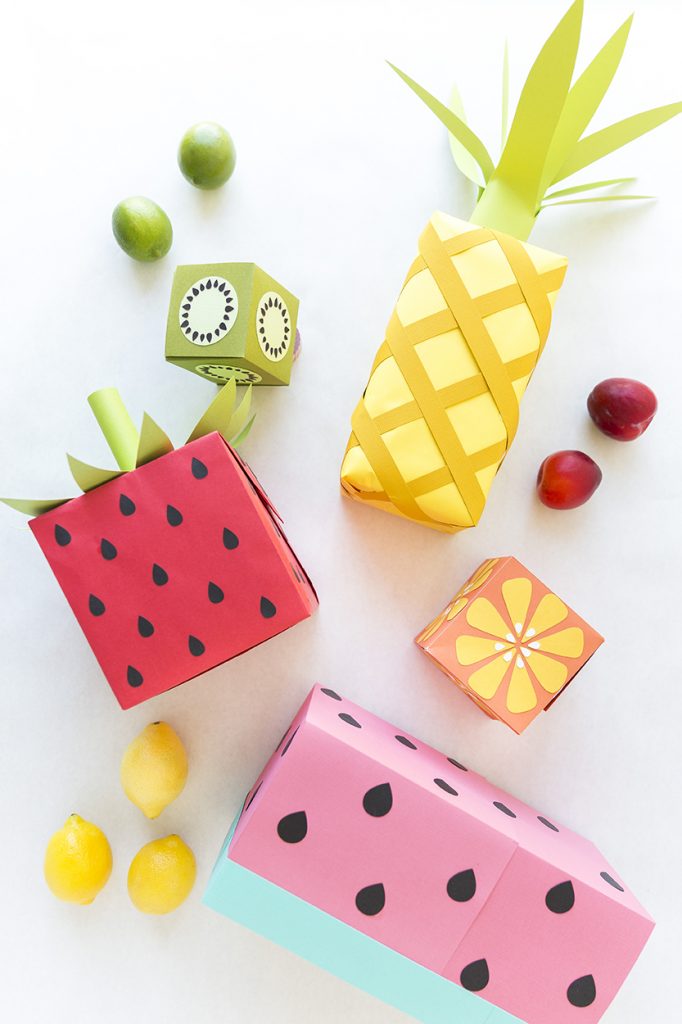 Short on wrapping presents ideas? Try this Fruit Wrapping Paper Idea for a sweet surprise.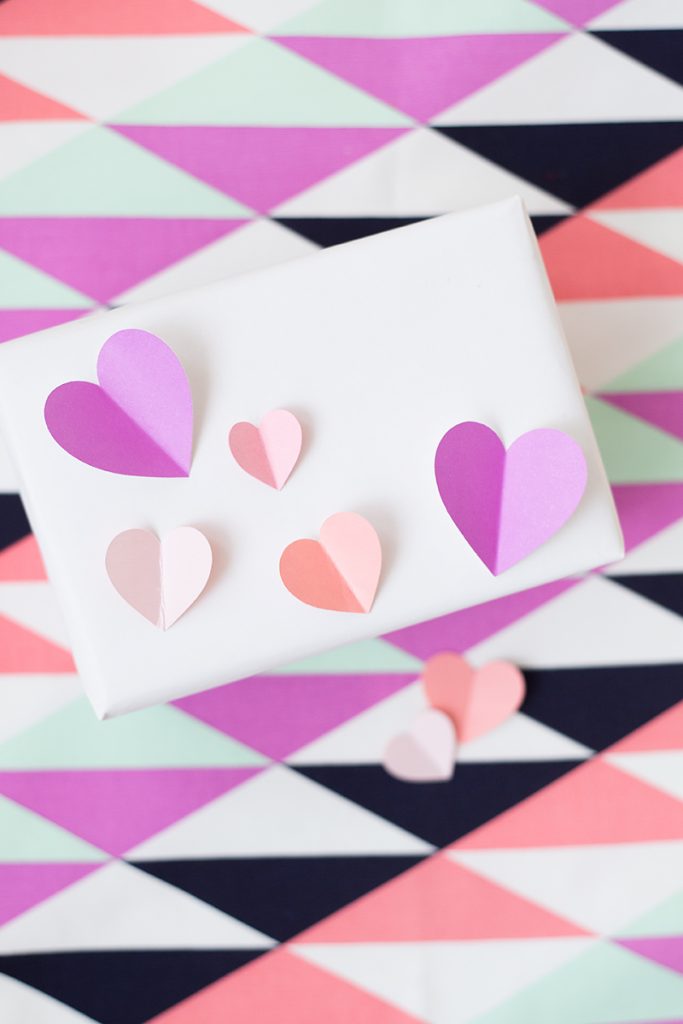 This 3D Heart Gift Wrap is excellent for a little king or queen of hearts.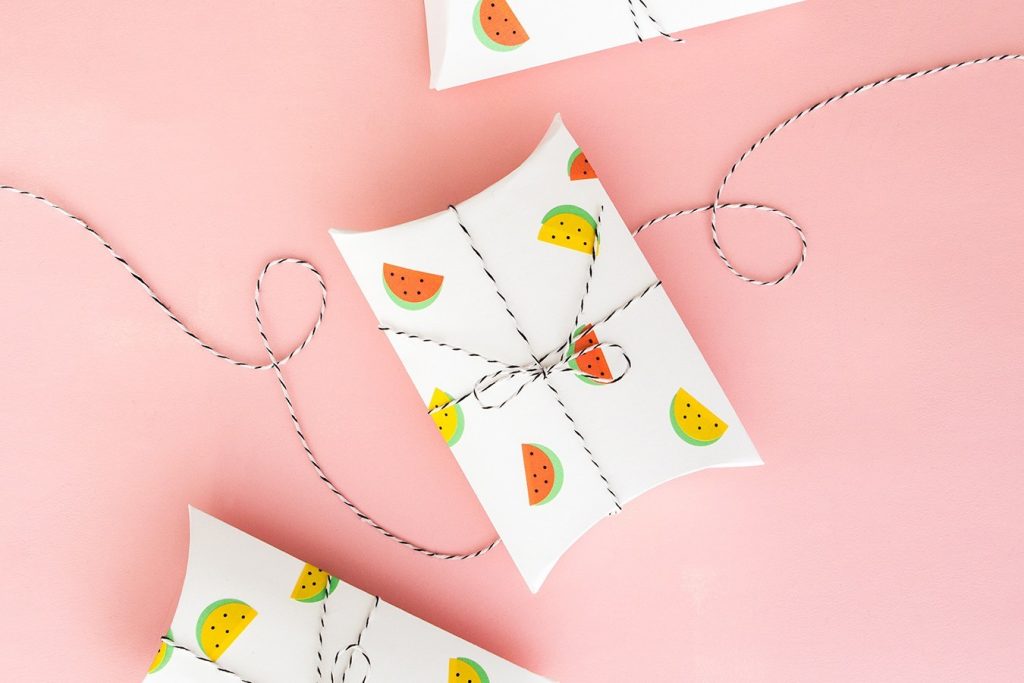 Know a fruit lover? Create this Watermelon Sticker Gift Wrap for them.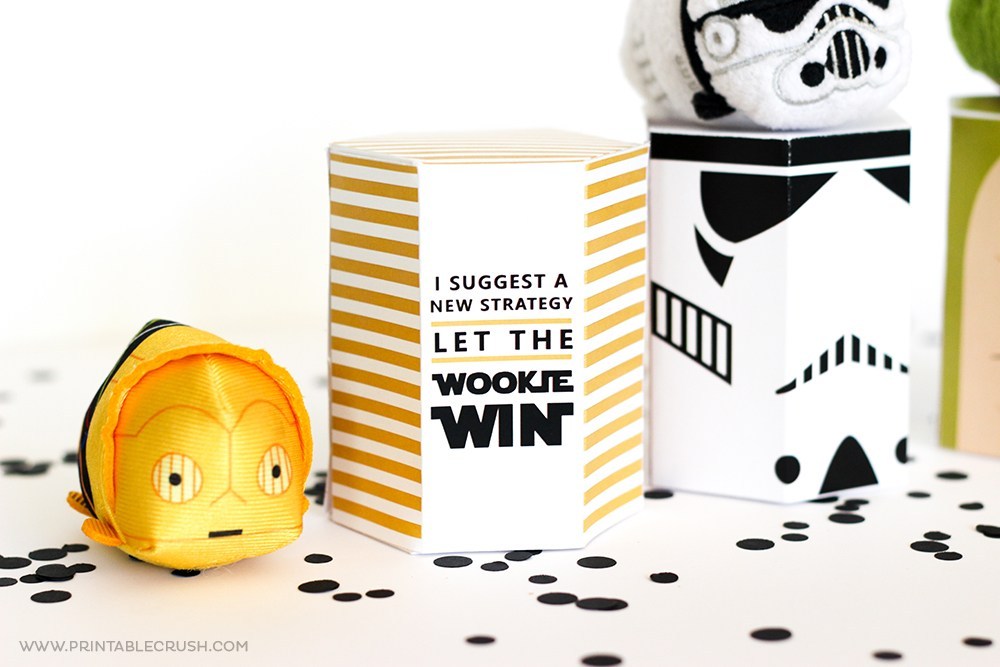 Surprise a Star Wars fan this Eid ul Fitar 2020 with these printable Star Wars Gift Boxes.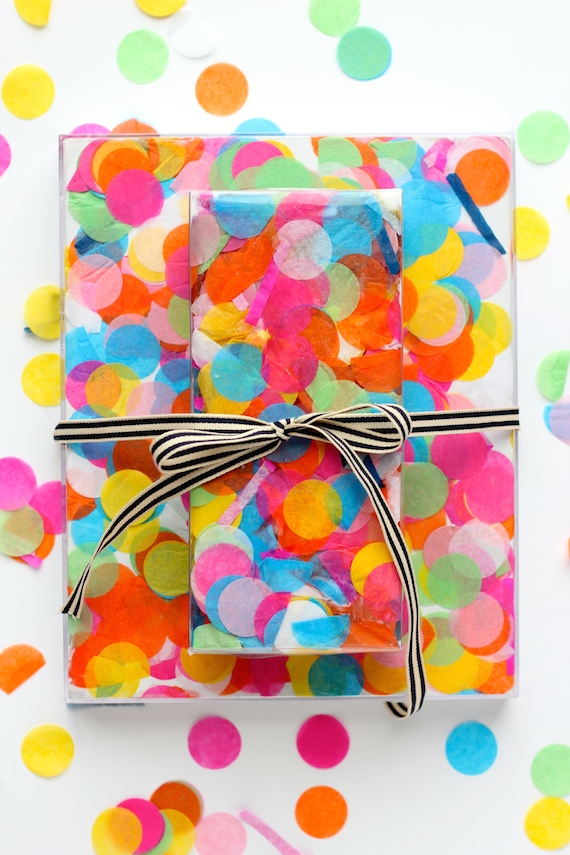 This Confetti Gift Wrap Idea is very smart and perfect for a little kid.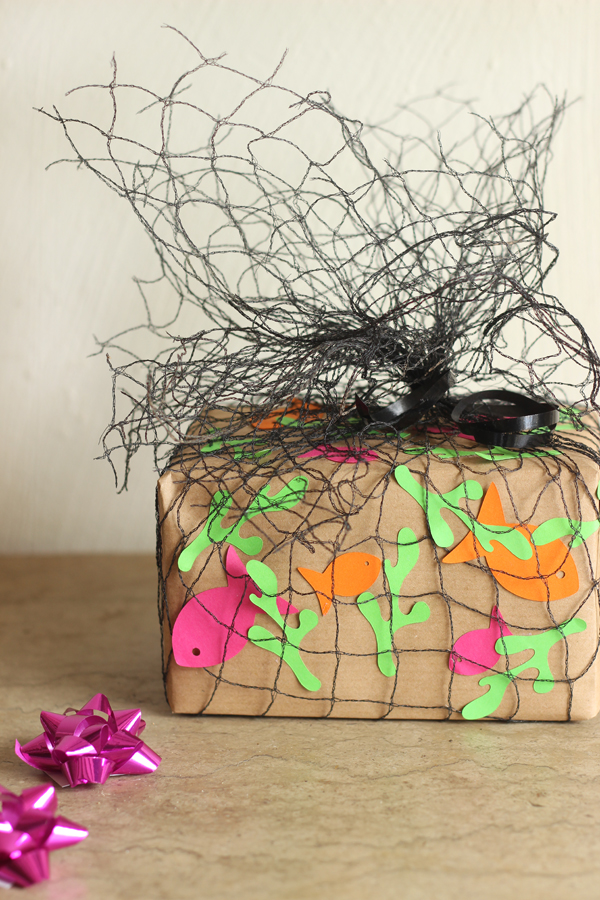 For a fishing fan, this Fish Net Themed Gift Wrap is an excellent wrapping option.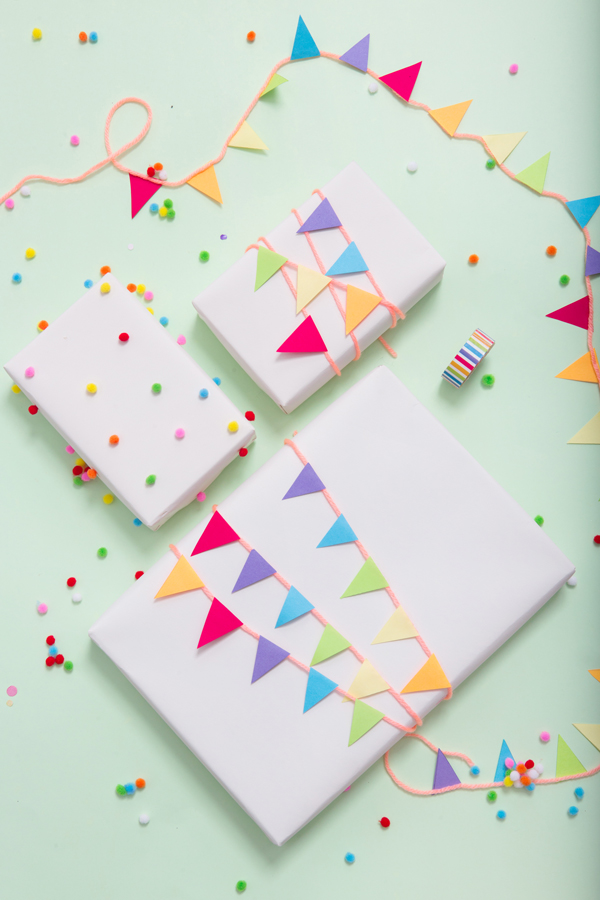 No matter what the occasion, these Pom Pom Garland Gift Wraps are very suitable for kid's presents.
Gift Basket Ideas for Eid ul Fitar 2020
Gift baskets always are an ideal gift option. Whether you can't decide what to gift to someone or are on a budget, a gift basket allows you to create a present with a selection of items.
For Eid, gift baskets are a wise choice, as you can give it to the whole family. If you are looking for easy craft ideas for creating gift baskets, take inspiration from these.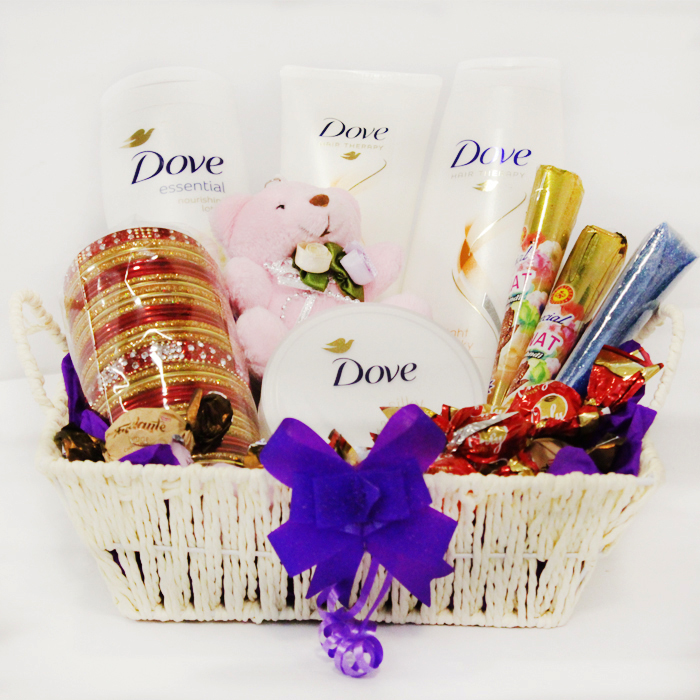 This gift basket is ideal for a special lady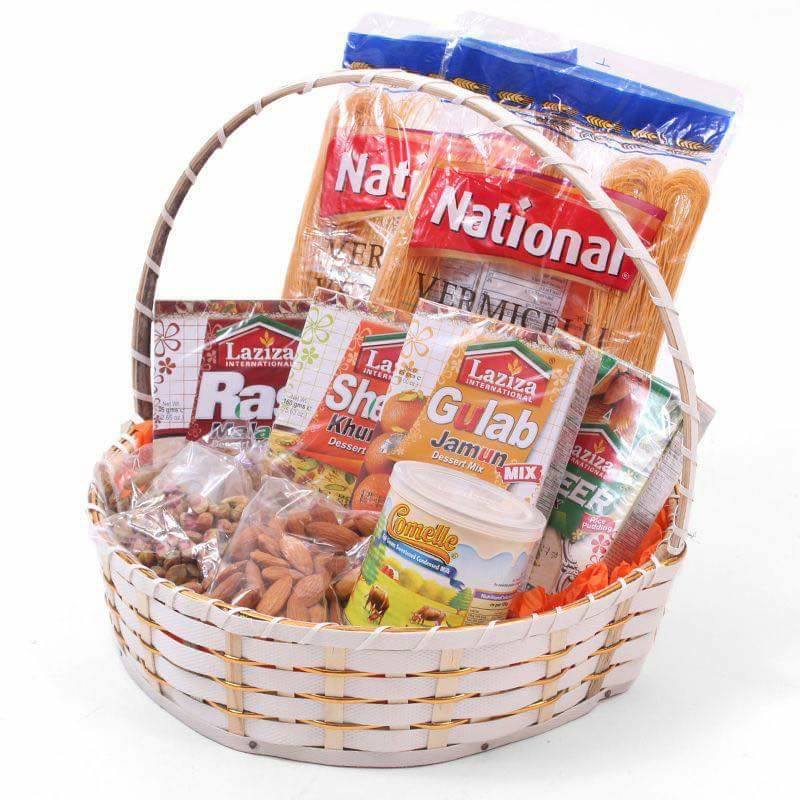 Know someone who loves to cook? Gift this basket to help them create yummy sweet dishes for the sweet Eid.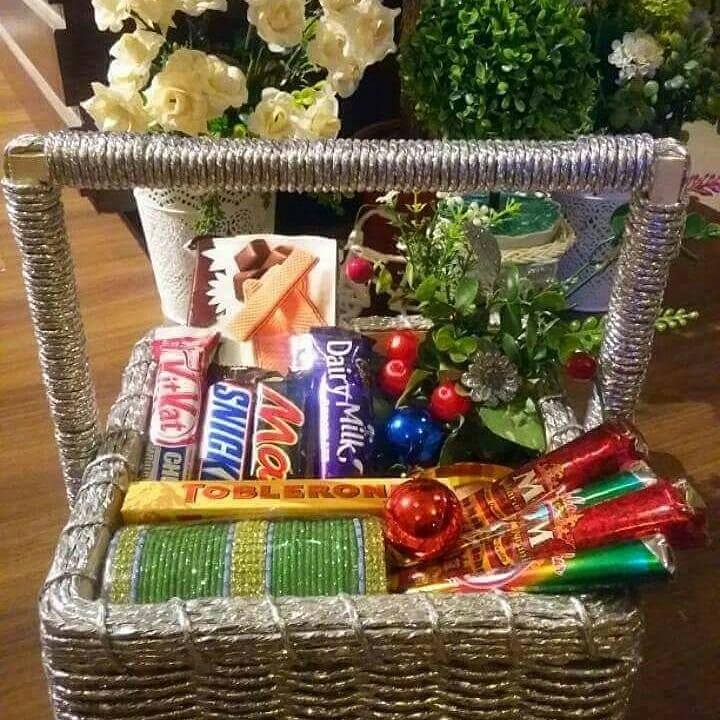 A perfect Eid ul Fitar 2020 basket carrying all the necessities.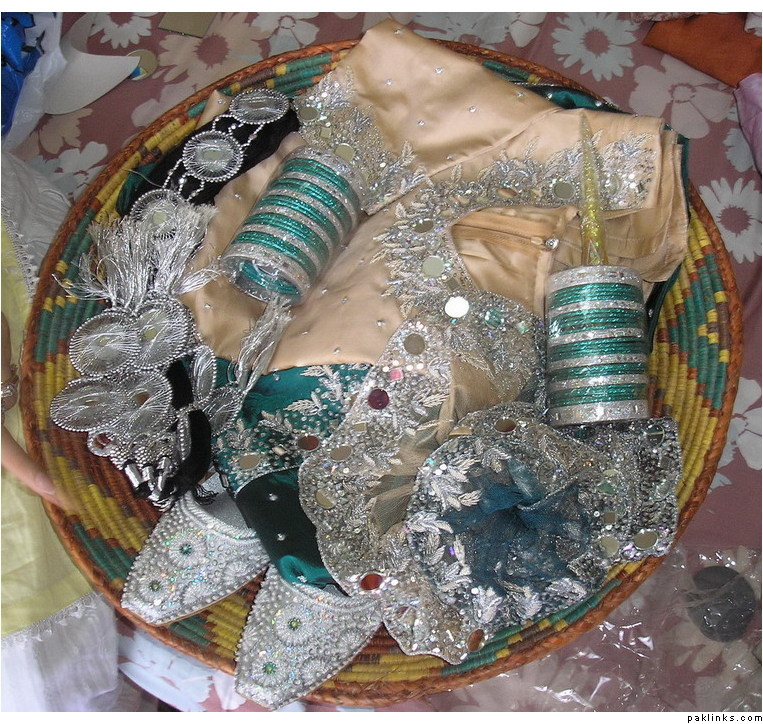 This basket will be a great present from the in-laws to the bride to be.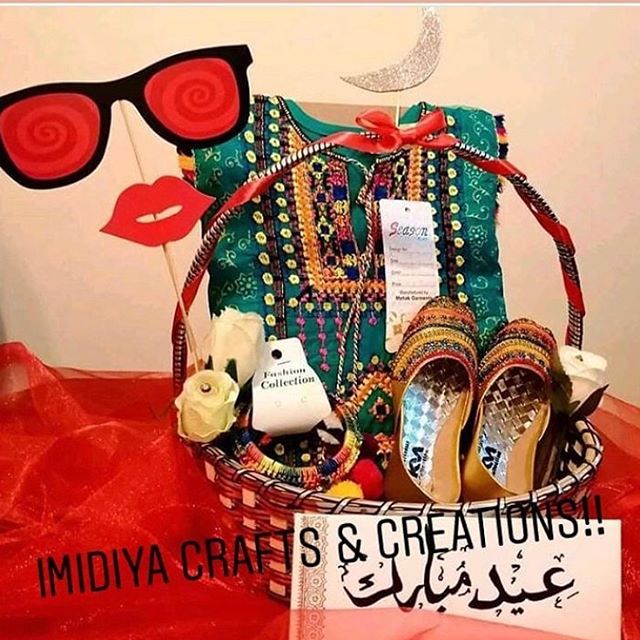 Another basket excellently designed to make a lady feel extra special on Eid day.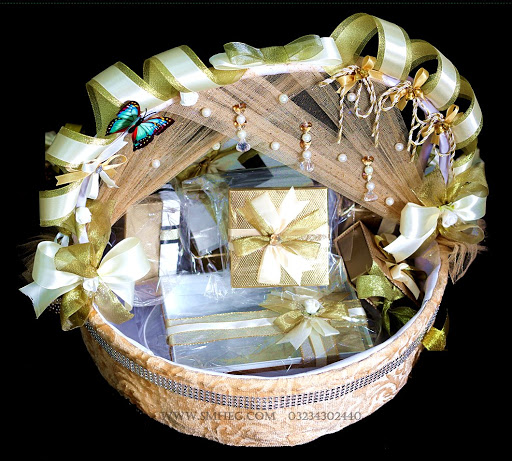 You can create a basket like this to hold several presents for multiple members of the family.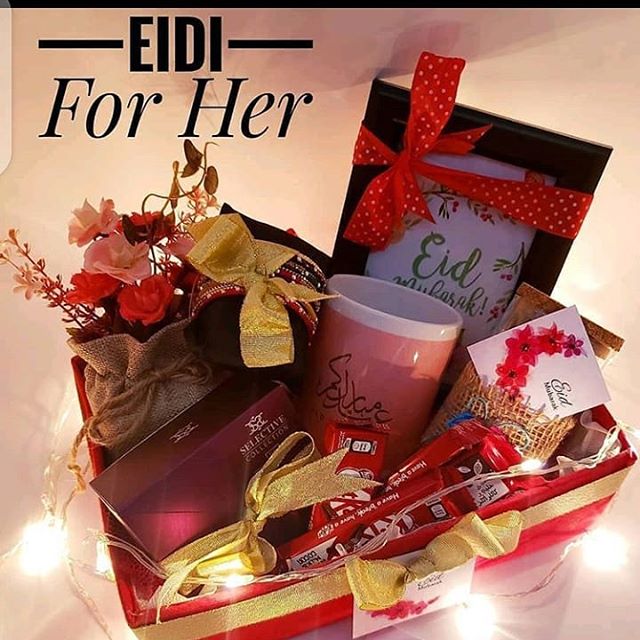 A basket to show appreciation to the ladies who have been working extra hard during Ramadan 2020.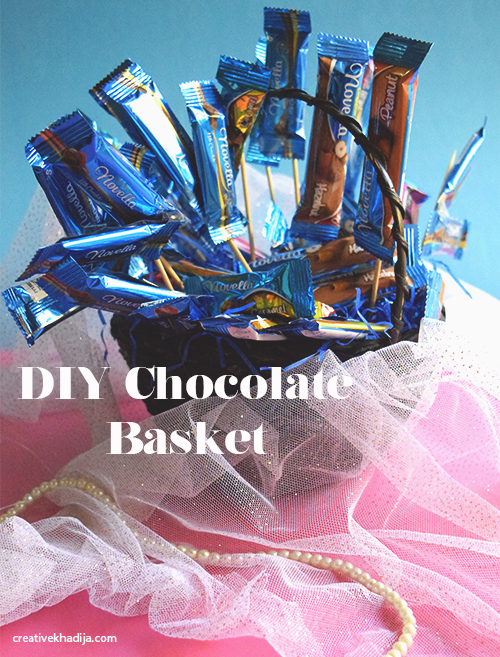 Here it is one of my DIY Gift Basket idea with chocolates inside.
Easy Crafts for Making Gift Toppers
Wrapping presents is just one of the difficult steps in the creation of a perfectly wrapped gift. The next step, which is a lot harder is making the present look extra pretty. You can purchase a wide range of tags, ribbons, and gift toppers to make the presents look eye-catching. If you want to put in extra effort for wrapping presents for Eid ul Fitar 2020, you can create your own gift toppers. Continue reading for easy crafts for making gift toppers.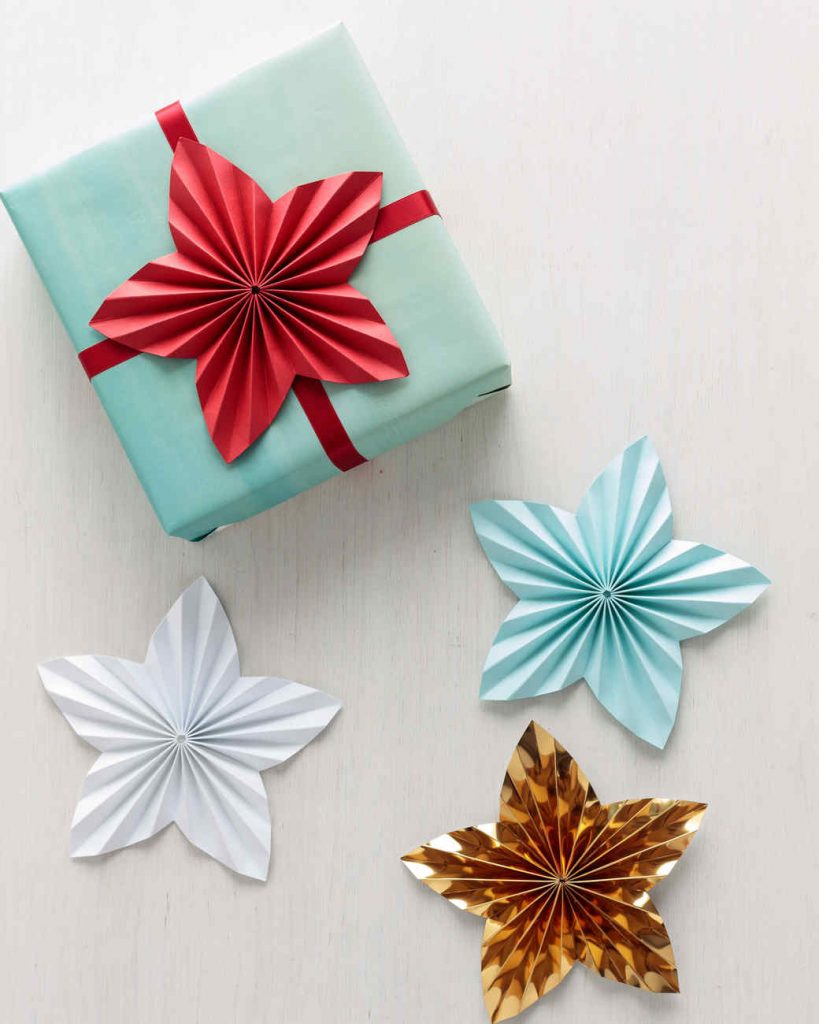 The creation of this Paper Star is a breeze.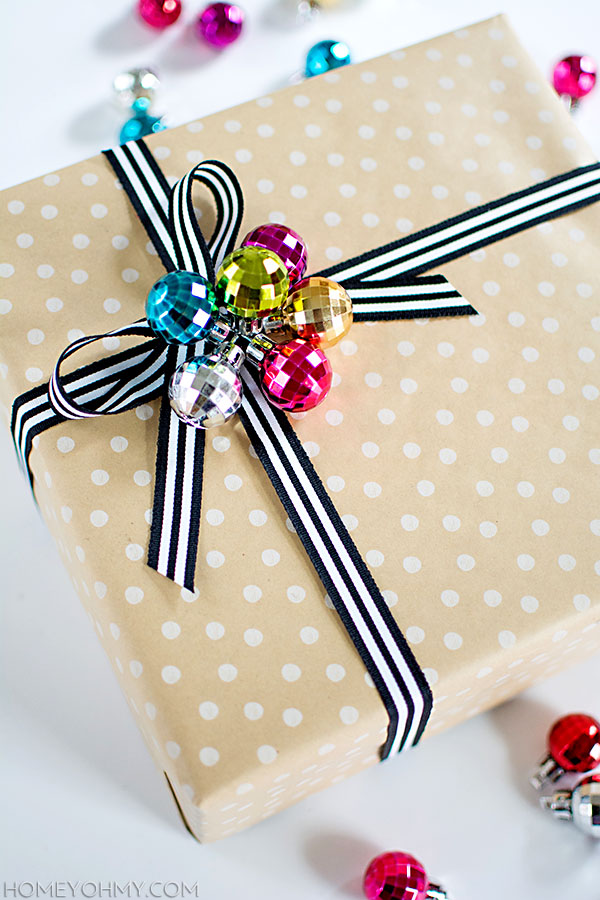 How colorful is this Ornament Cluster Gift Topper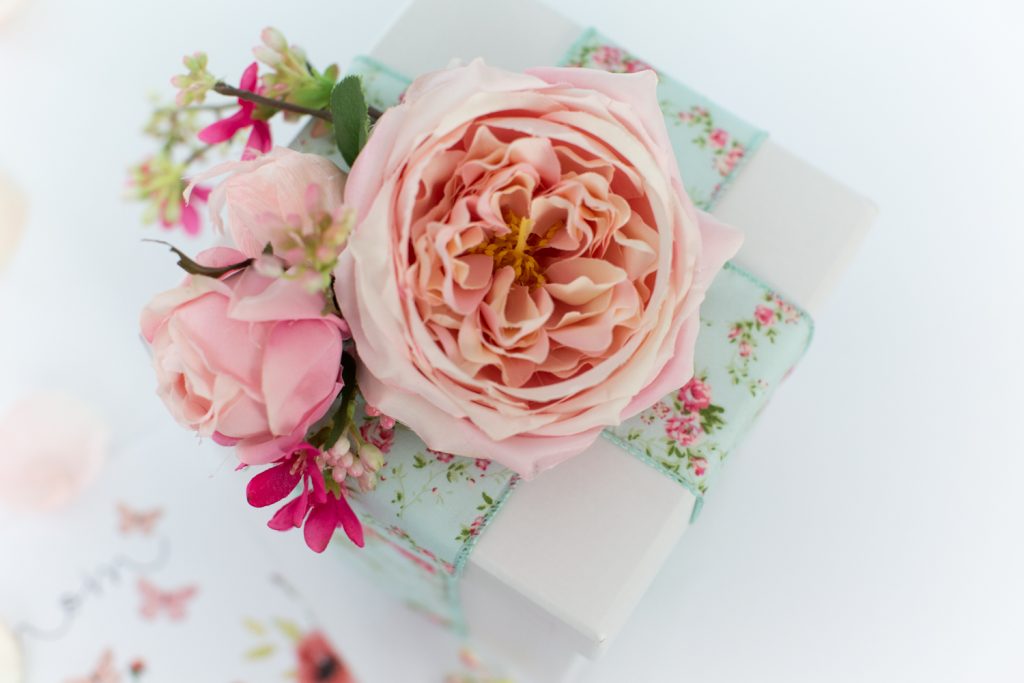 This Floral Bunch gift decoration can be crafted with spare artificial flowers.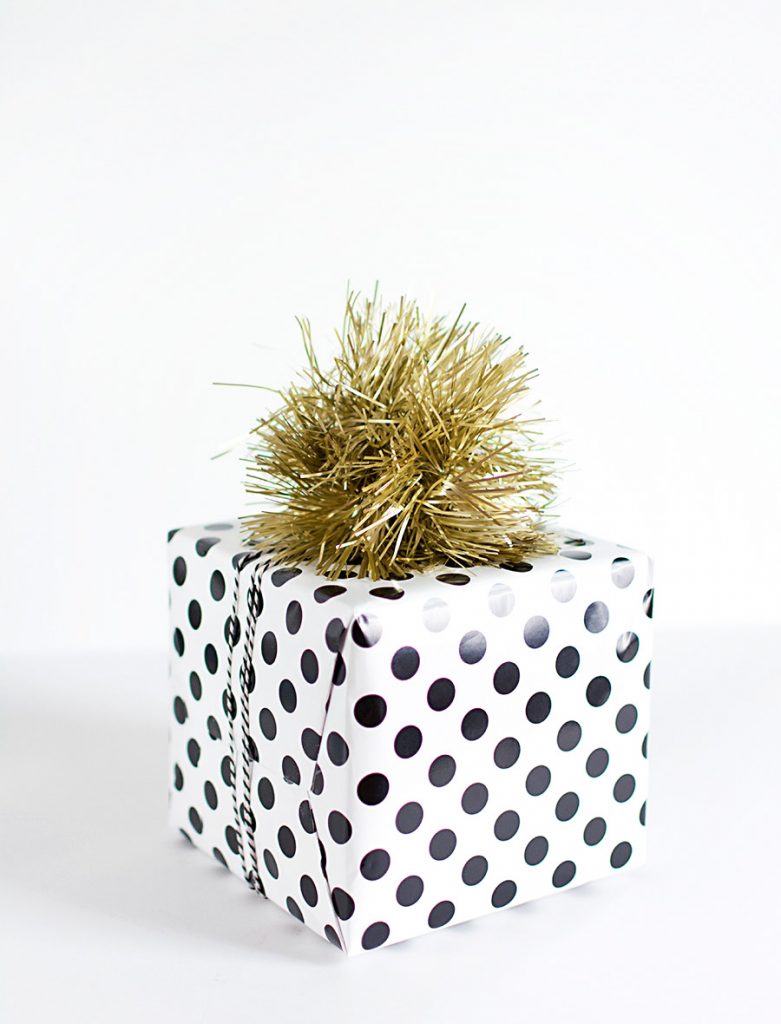 These Tinsel Pom Poms can be made with a tinsel garland or any other material that you like.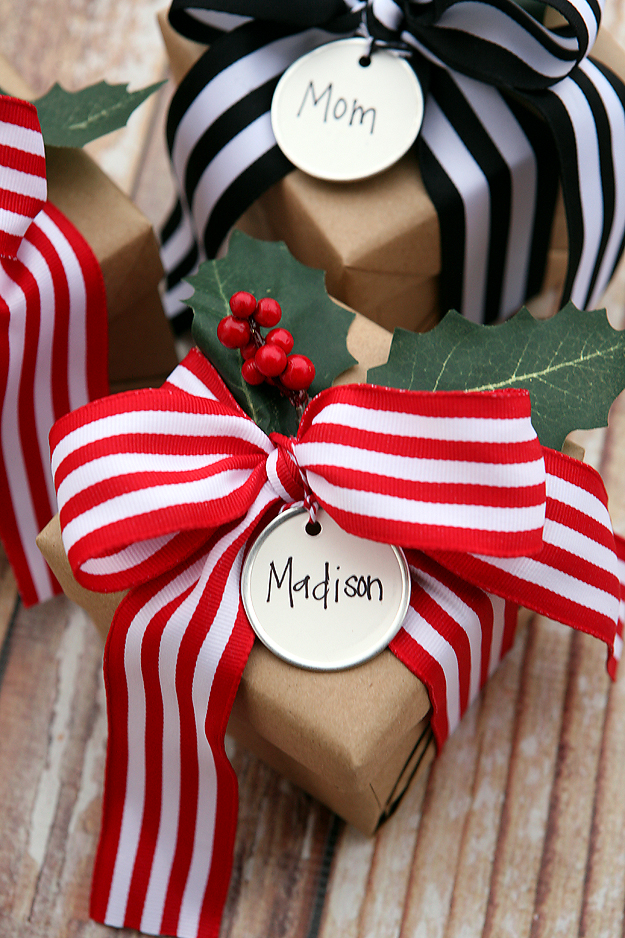 This classic Vintage Style Ribbon with a name tag looks lovely as a gift topper.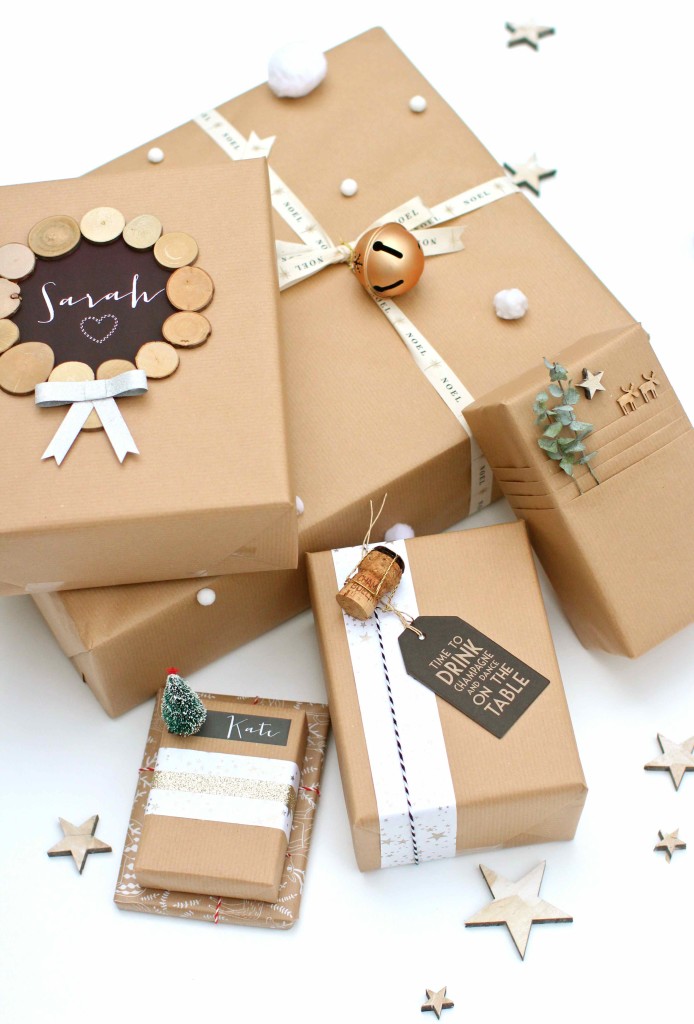 Take inspiration from this Article to create a variety of different toppers.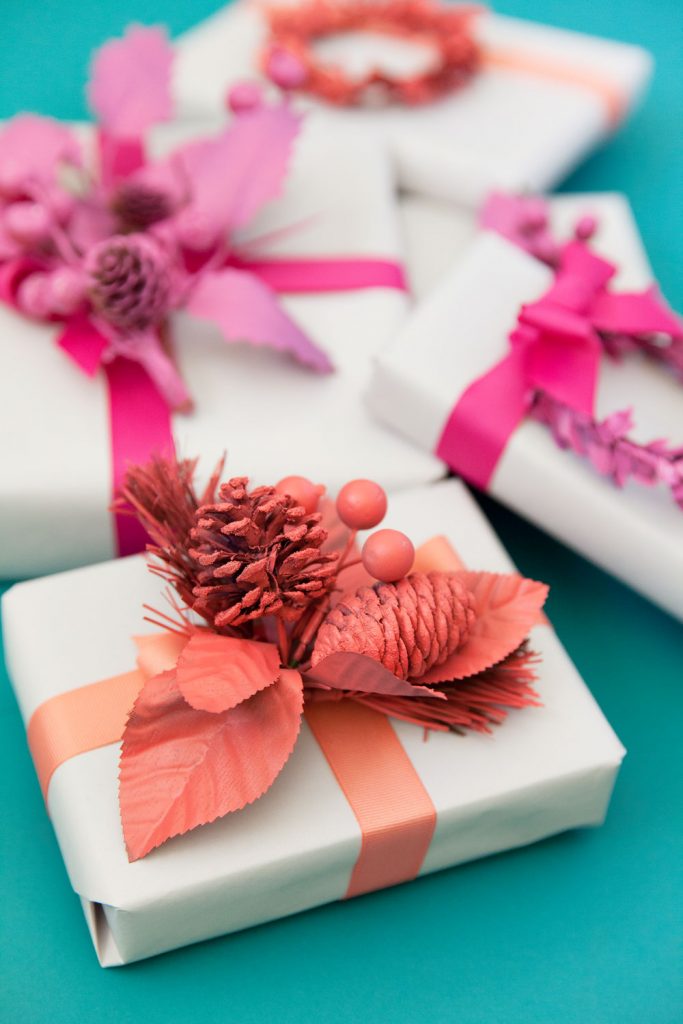 How aesthetically pleasing these Monochromatic Gift Decorations are?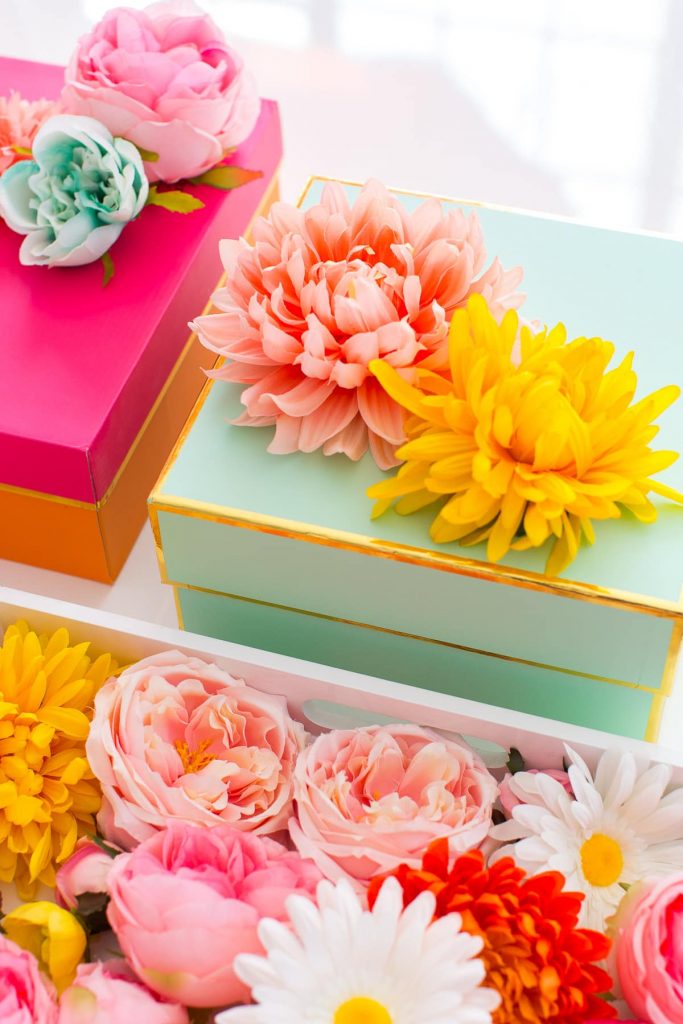 You can create the Faux Flower Gift Topper to make any present look lovely.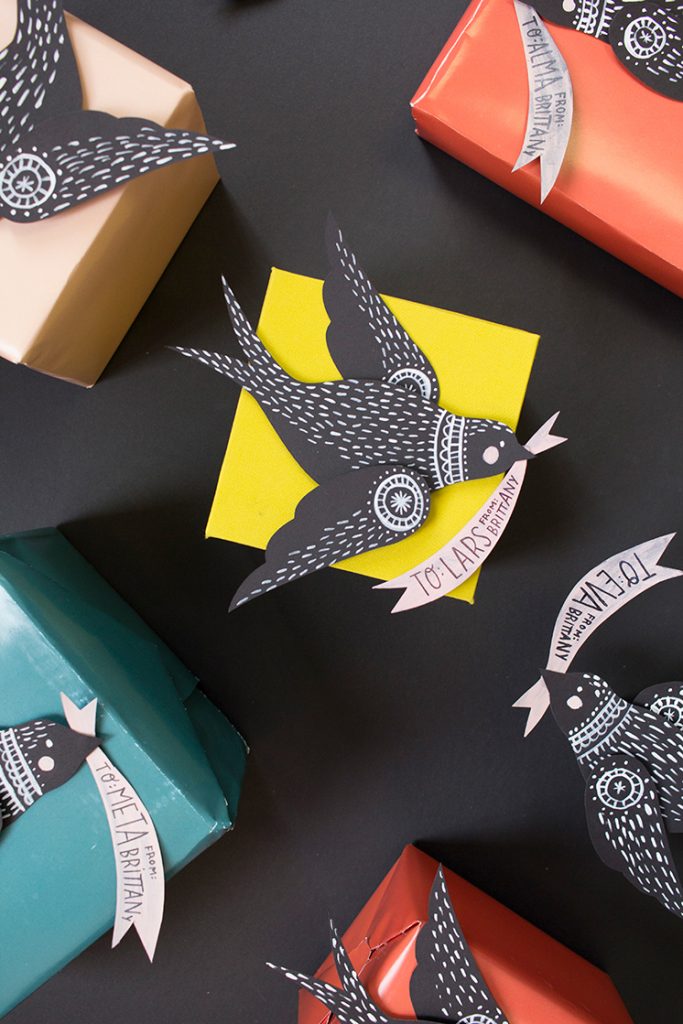 These Flying Birds allow you to write a special note to the receiver.
Creative Ideas for Wrapping Presents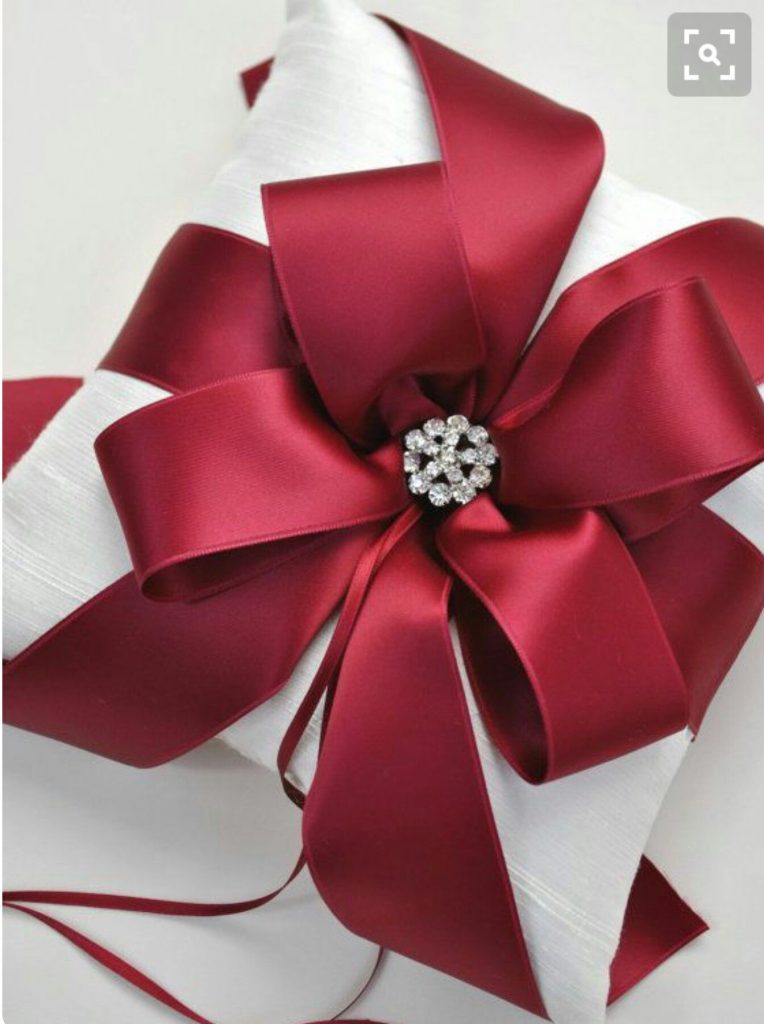 The big maroon bow with the tiny brooch makes this present look extra pretty.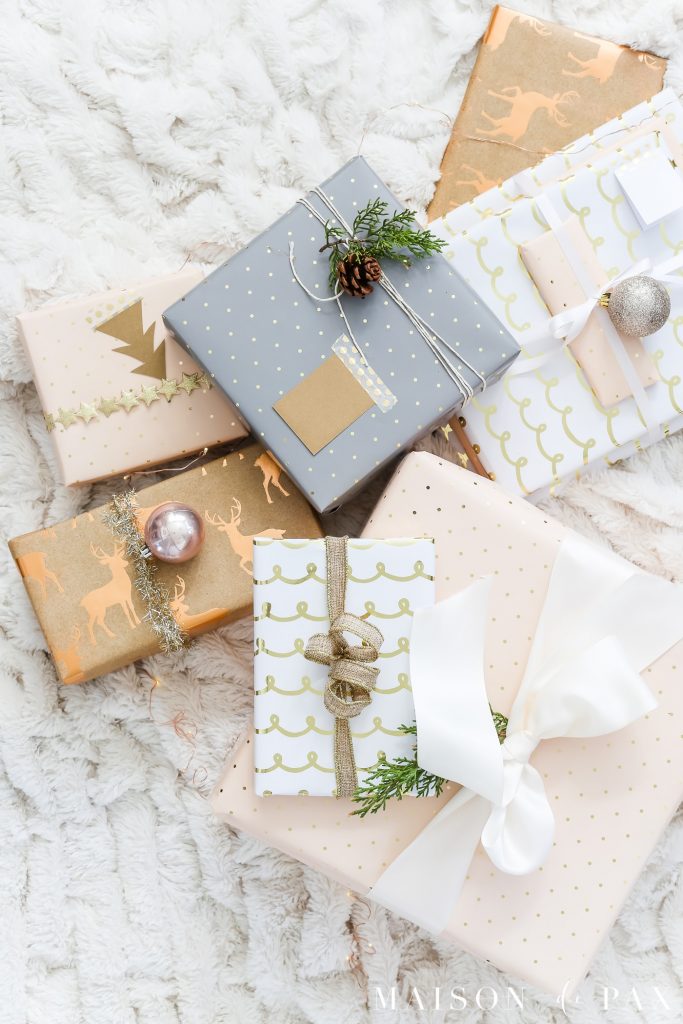 How gorgeous is this selection of gifts?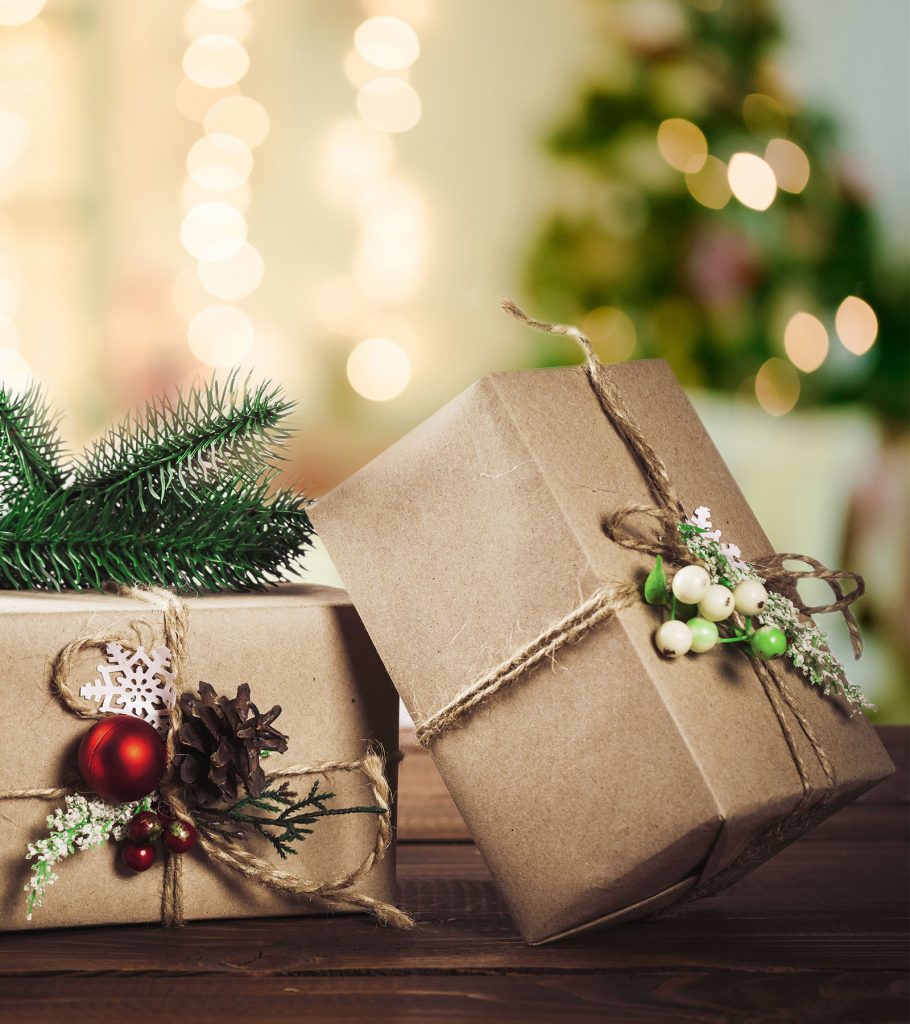 Sometimes gifts just require minimal effort.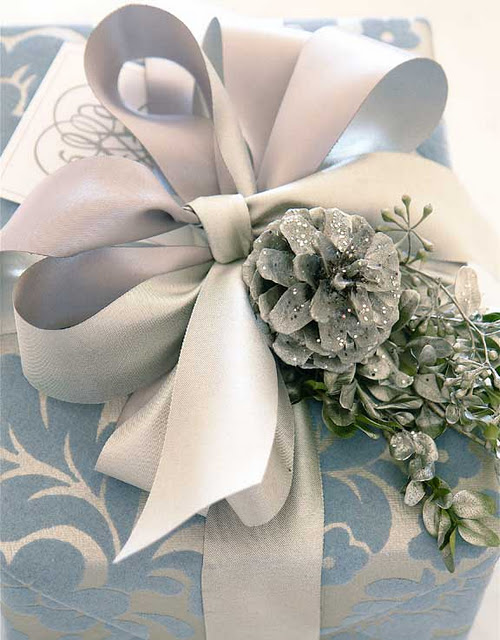 How classy is this present?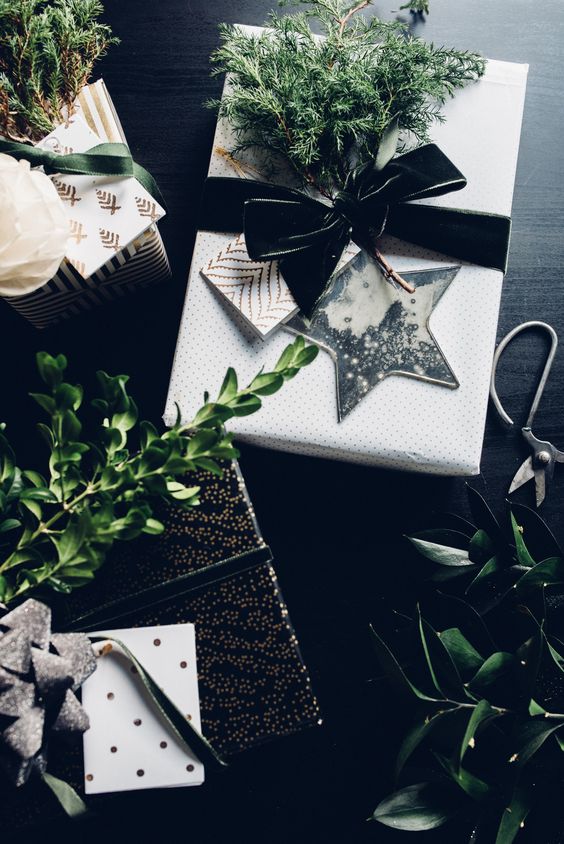 The right color combination makes everything better.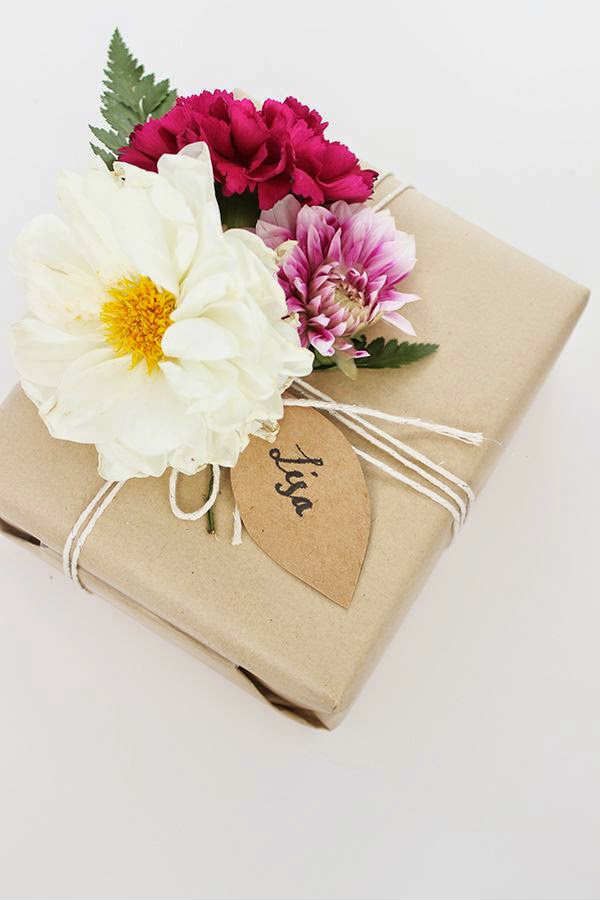 Floral touches add to the beauty of presents.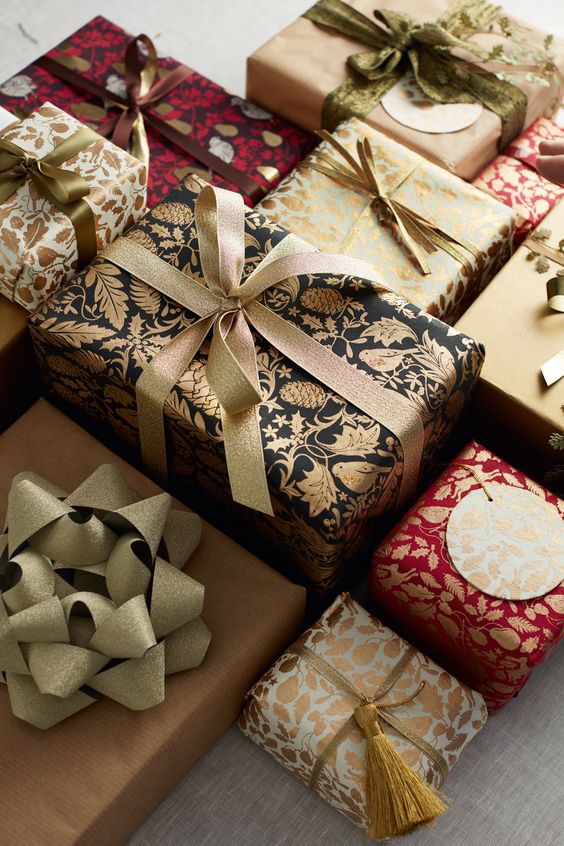 Wrapping paper with elegant patterns makes an attractive gift wrap.
Note: The images in the article 40+ Ideas for Wrapping Presents at this Eid ul Fitar 2020 are sourced from Google and Pinterest. All the credits for the images go to their respective owners.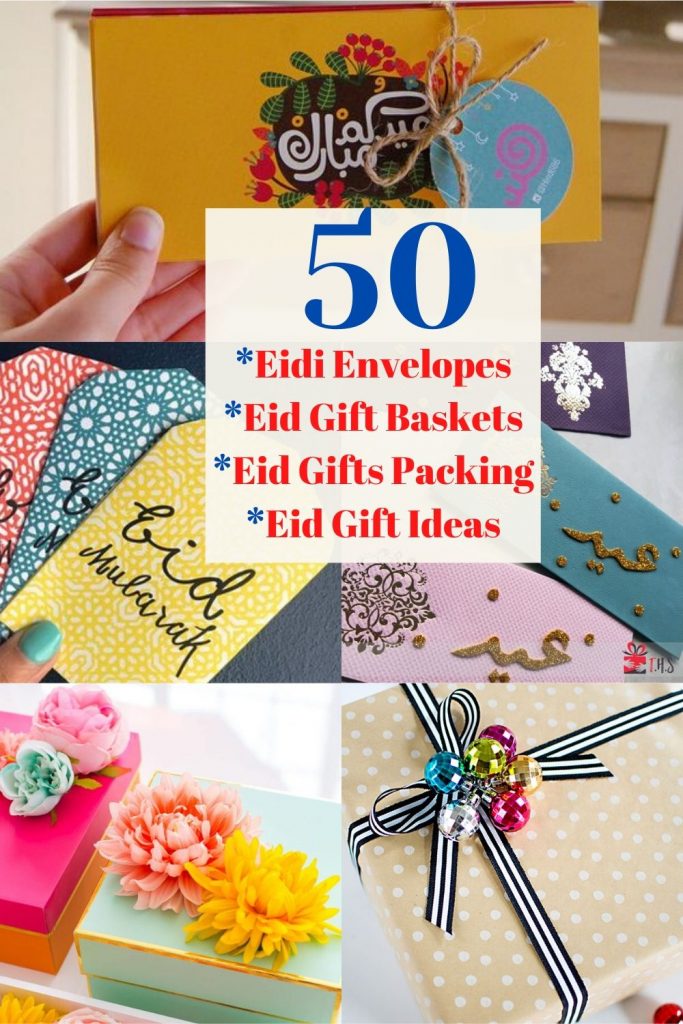 I hope you find this article on 40+ Ideas for Wrapping Presents at this Eid ul Fitar 2020 a very helpful one. Recently, I did an article on How to Wrap a Gift with Customized Wrapping Sheet, do check it out.
I believe you all had an amazing Ramadan 2020 and will try some of these tutorials while wrapping presents in the future. Let me know if you want to see any specific content on the blog. I wish you all a blessed Eid ul Fitar 2020. Happy eating! 
Thank You,
Khadija