Ramadan & Eid Crafts
Healthy Eating Habits To Adopt Before Ramadan 2020
Healthy eating habits to adopt before Ramadan 2020 which will help your body to maintain good health. How to prepare your body for Ramadan and fasting routine.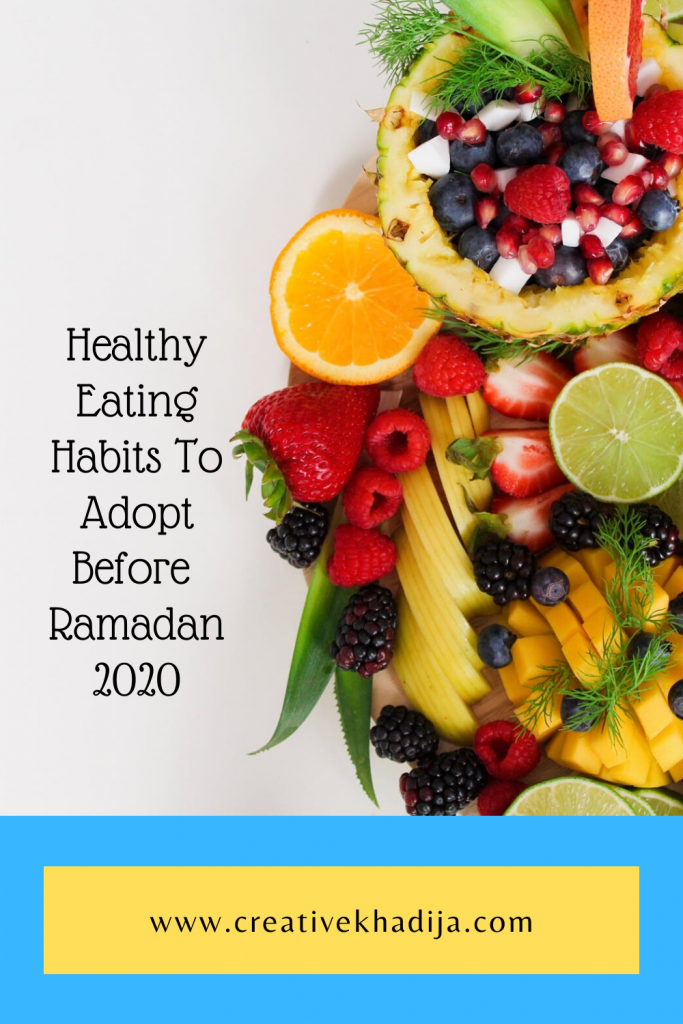 Ramadan is a month of blessings and prosperity that removes the toxic from your soul. It also helps cleanses your body from all the chemicals which we have incorporated because of our unhealthy eating habits. Before we begin to talk about healthy eating habits, I would like to give you a quick knowledge about it. You will know about some healthy eating habits to adopt before Ramadan 2020 which will help your body to maintain good health.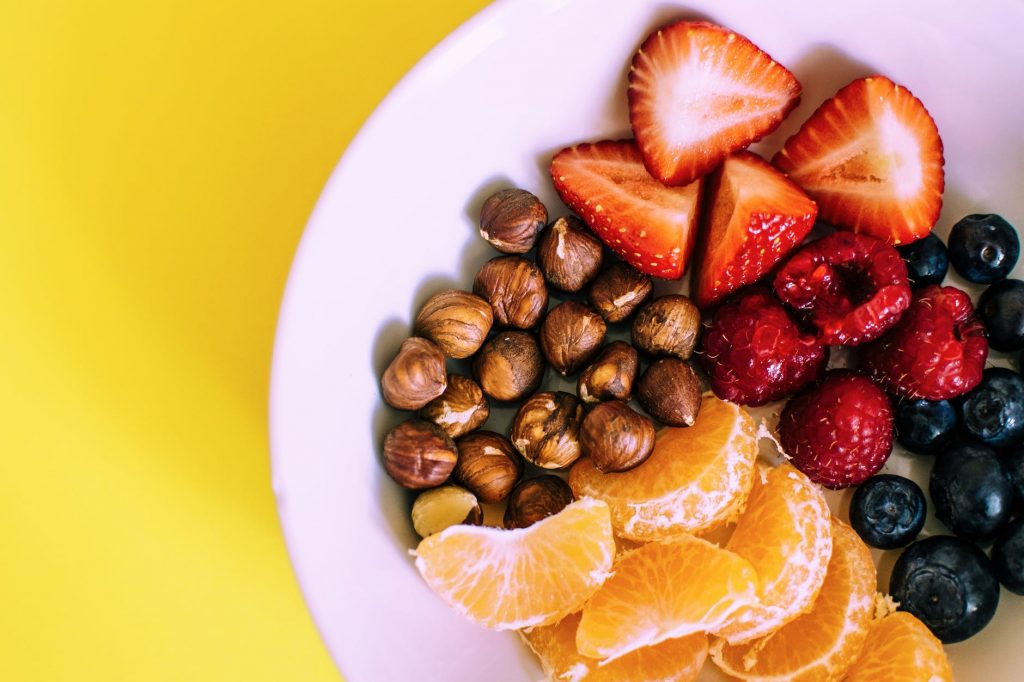 When Does Ramadan Start
Ramadan is the ninth holy month in the Islamic calendar. Muslims from all over the world stop eating and drinking during daylight hours for 29-30 days. They are allowed to eat one meal before dawn which is called Suhoor (Sehri). The one meal after sunset is called Iftar. During this holy month of Islam, Muslims practice their religion Islam. They focus it with full dedication and connect to Allah on all spiritual levels. Ramadan 2020 is starting in the end of the month of April at 25th.
Healthy Eating Habits
A lot of people start preparing for this special month. They try to incorporate activities in their lifestyle which certainly helps while fasting. As I have already mentioned above that Ramadan is not just about soul-cleansing but body cleansing as well. We avoid doing things that could be damaging to our religious norms, the same goes for our body too. During Ramadan, our whole schedule got changed differently. It takes us at least 5 or 6 days to become accustomed to the routine fully.
As Ramadan 2020 is approaching fast, we all are set to indulge ourselves into this month of blessings. We decided to share some tips which will help your body to stay and fit during the month of Ramadan. Below we will be talking about 5 Healthy Eating Habits To Adopt Before Ramadan 2020.
1- Clean Eating (Healthy Eating)
As they say, "You are what you eat". Your eating habits describe your personality a lot and eating fresh, green and natural. It not only helps you stay fit but also helps your mind to feel fresh and your body feels positive. Now it is time to do thorough research on the nutrition value of the food that we are going to eat.
We will see what is useful for our body and actually helps in the digestion of food. Clean eating will also help our body function more actively as you will be avoiding greasy food which tends to make you tired and indolent.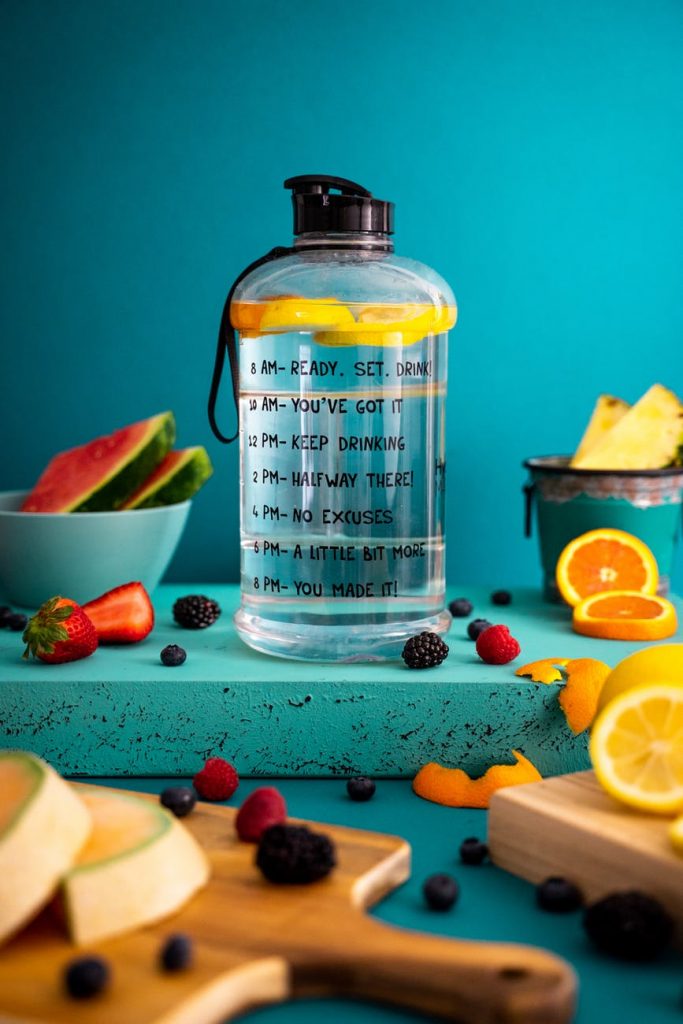 2- Stay Hydrated
We cannot emphasize enough about the advantages of staying hydration. Not only it will help you in Ramadan 2020 but also the recent outbreak of Coronavirus all over the world. As water helps remove toxins and viruses from your body so stay hydrating is one of the most important aspects to prepare your body for Ramadan.
As this Ramadan is going to be in summers that mean longer hours of fasting without drinking and eating. So in this scenario alongside water, include fluid-rich foods during Suhoor. As those foods will keep the hydration level in your body intact and you won't thirsty.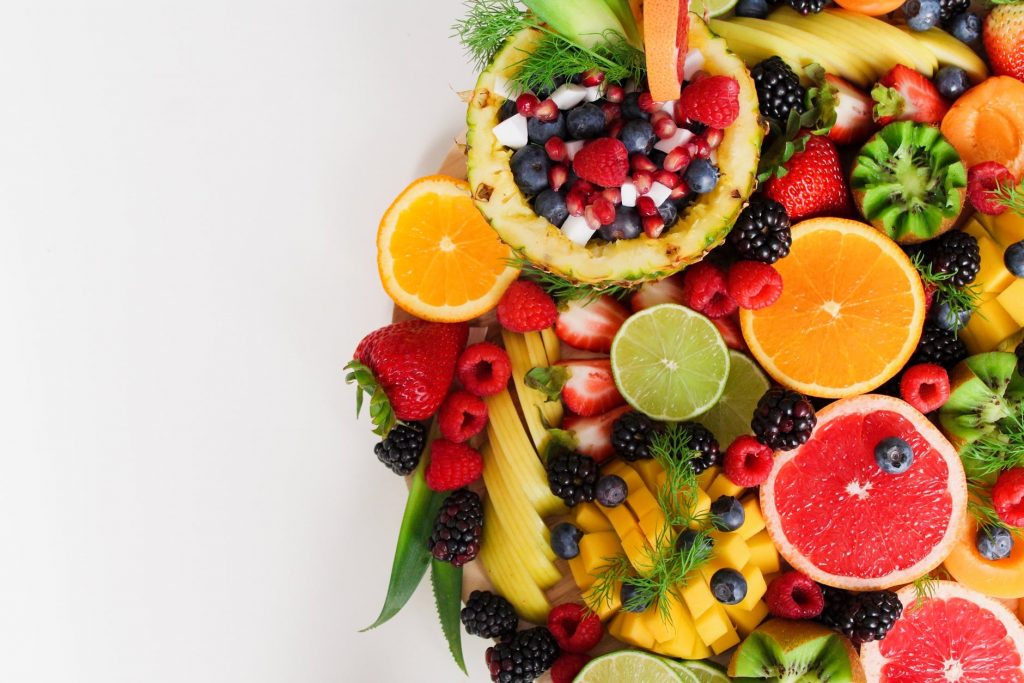 3- Eat less salt
Salt is the basic ingredient to make your food tastier and enhances its flavors. Both sodium and chloride help functions our bodies but do we know how harmful their excess can be? Salt increases the factor of thirst in your body because when you eat too much salt your body needs water to dilute it and that is where the factor of thirstiness arises.
Now you know why we tend to drink more water with our meals. If we practice keeping less salt than usual before Ramadan, our bodies will get familiar with its taste and it will also help our blood and sugar level in control throughout.
Healthy Eating Habits To Adopt Before Ramadan 2020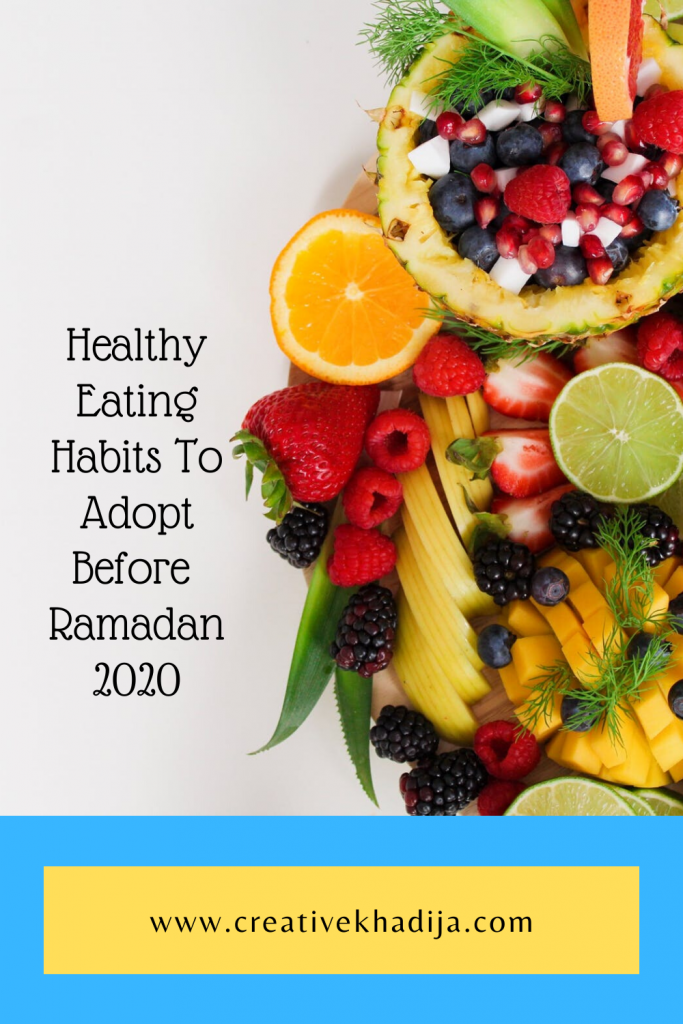 Ramadan is the most beautiful month and it is important for Muslims to integrate the observations of this month permanently in the personality. The companions of Prophet (PBUH) used to prepare for Ramadan at least three months before.
You can also have a look at some of my Ramadan Recipes and Food articles from archives.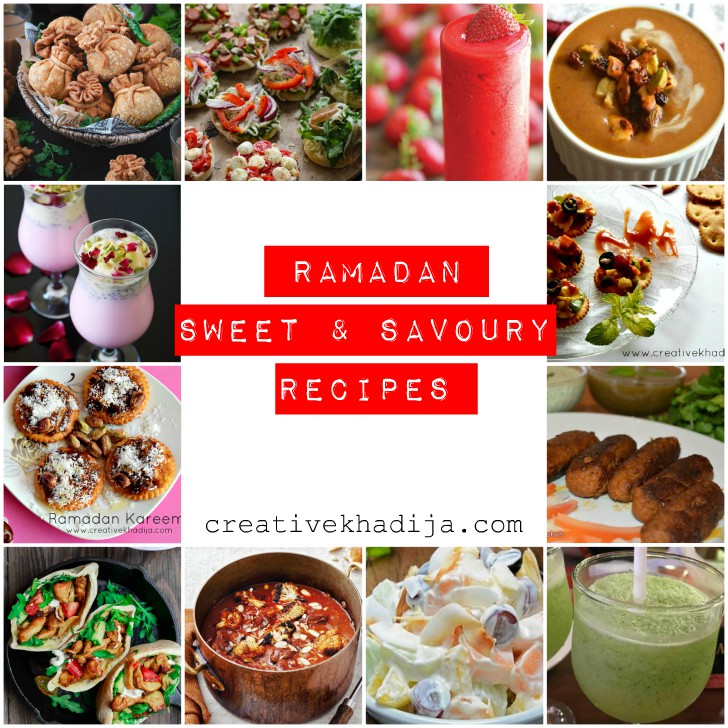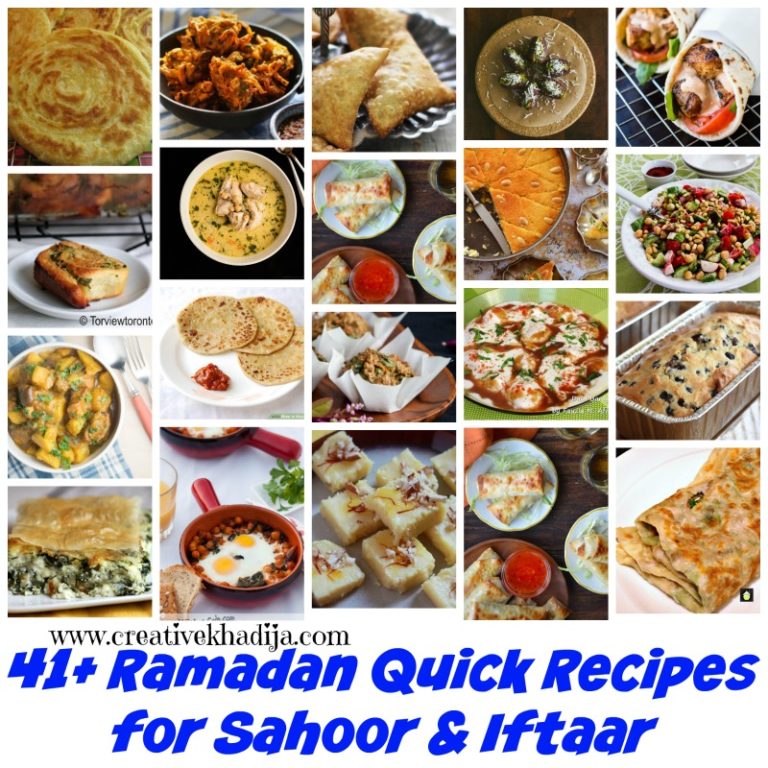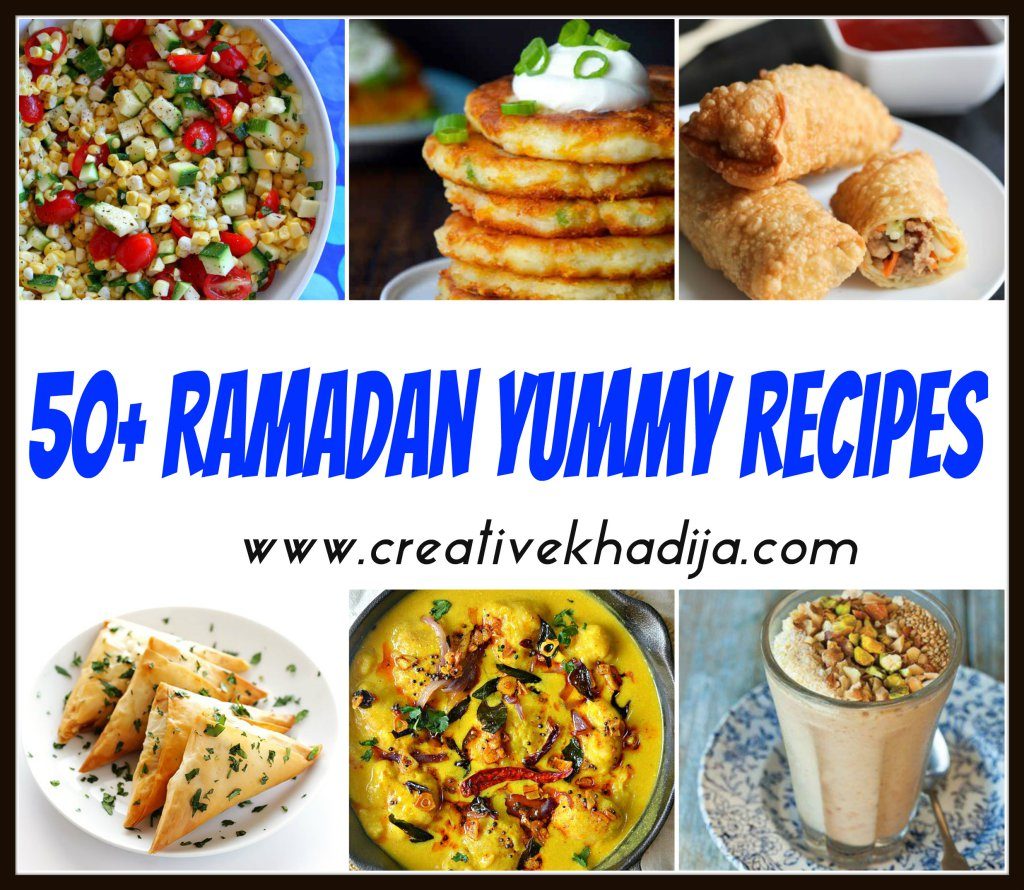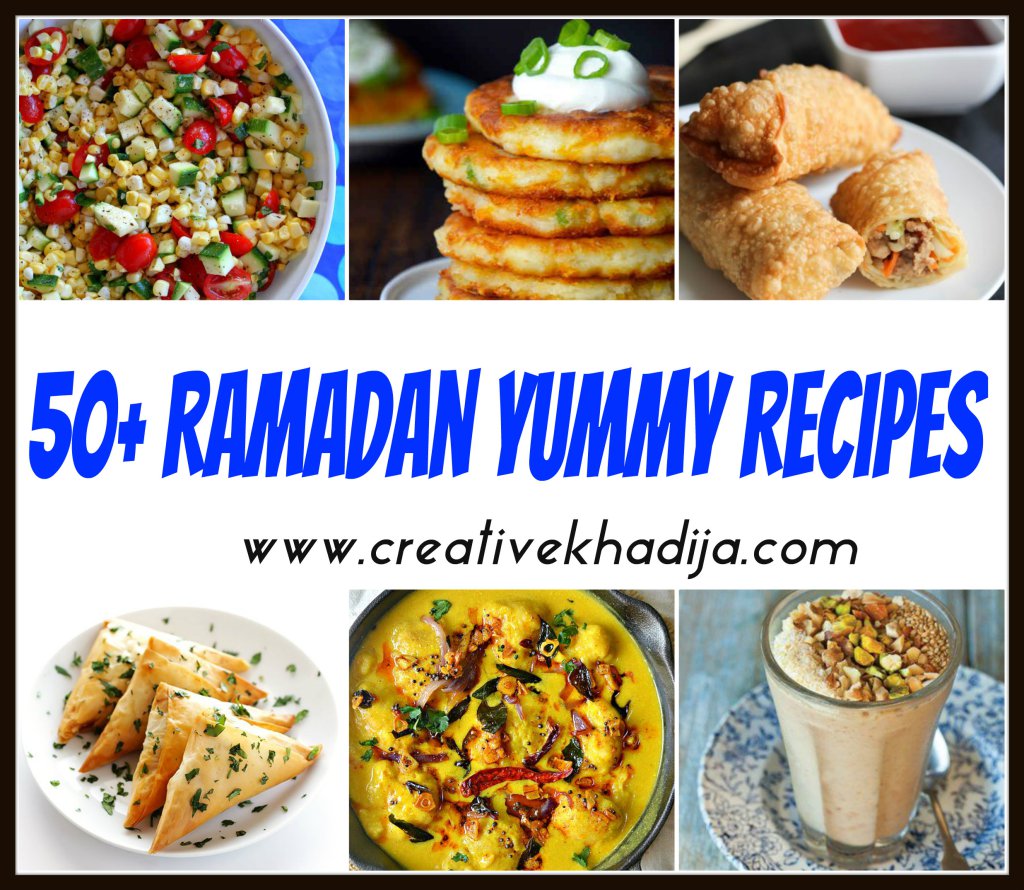 So, if you really want to enjoy the true essence of this month then we need to start preparing from now because Ramadan 2020 is really just a month away. I hope you will find this article helpful and it will help you prepare for the month spiritually, mentally and physically.
Remember me in your precious prayers!
Thank You!
Khadija