Handmade Pouch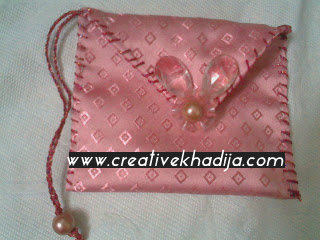 Handmade pouches always look pretty. I made this handmade pouch for my cellphone and for some credit cards & business cards too, it's an easy idea and totally handmade, a no-sew pouch for multi purposes, you can try making this for your cell phone and small paper cards.
I hope you will like this easy idea of making this pouch.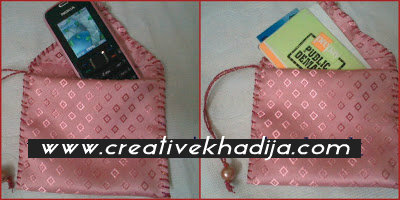 The fabric is silk & self printed. I just make it in an envelop shape according to my phone size.
My cellphone is now happy with this. I hope you will like the way I design it.
Have a great day friends!
Khadija ~