Accessories
DIY Necklace & Resin Flower Ring-Two In One Post
In my today's post, you will see two easy peasy DIY at once..lets see whats going on today at Creative Mind..If you will remember my Jewelry Hanger Tutorial post, there I Share a few necklaces & among those One necklace tutorial was not yet posted,So today I am going to post an antique pendant necklace How-To..& a flower ring..
Have a look..
DIY Necklace & Resin Flower
Its super easy! You will enjoy its making,,
You Will need to have..
1-Glass beads
2-Elastic strand/thread
3-Jump ring
4 Antique pendant
First you will add beads in elastic thread with needle,(dont add big or heavy beads in elastic,can be breakable)
Wrap around your fingers & make some place for fixing pendant with jump ring..& That's it..
Due to its elasticity, anyone can wear this,no matter how fatty neck you have or how thin it is..necklace will be nicely fixed..hahaha
I hope you understand my tutorial with pics & writing! if any confusion, feel free to write to me..
Resin flowers are not usual here,Once I got some accessories for hanging with cell phone & there was a resin flower too..
My Creative mind start working on how to use this flower in accessories..& lets see my 1,2,3=Done DIY
Lets see what are the other cool n funny things,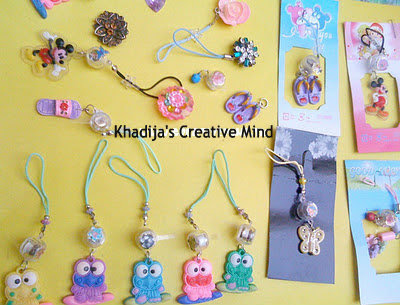 There were some colorful Owls,,Micky mouses,Flip flop shoes,flowers etc
Lets Catch the How-To now!
You will need to separate the loop & metal from flower & fix it on a ring..Thats it..I add some DM in the middle of flower petals for making this shiny!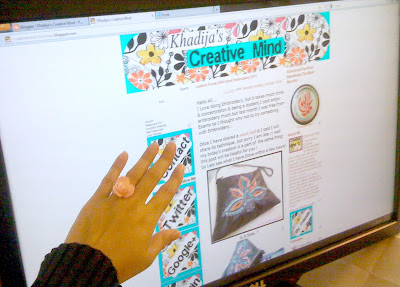 Its so hard to model any ring(specially when you have fingers like a fork,as I have)..I take many pics & Not a single was perfect..
p.s..I am still living with my wisdom tooth pain..how bad.. huh