Accessories
75 Decorative Hair Pins Styling Ideas and DIY Hair Barrettes
Hair barrettes and hair pins have always been in fashion. They make the perfect hair accessory for women of all age groups. DIY barrette hair clip are trending. Also, it is a perfect accessory to complement a plain or a fancy hairstyle. If you are a woman, you must have used these hair accessories to style your hair at some part of your life. Today, I will be sharing some styling ideas and tutorials, through which you can use hair pins to style your hair. You will also find some DIY hair barrettes ideas in this article. To see 75 Decorative Hair Pins Styling Ideas and DIY Hair Barrettes, continue reading this post.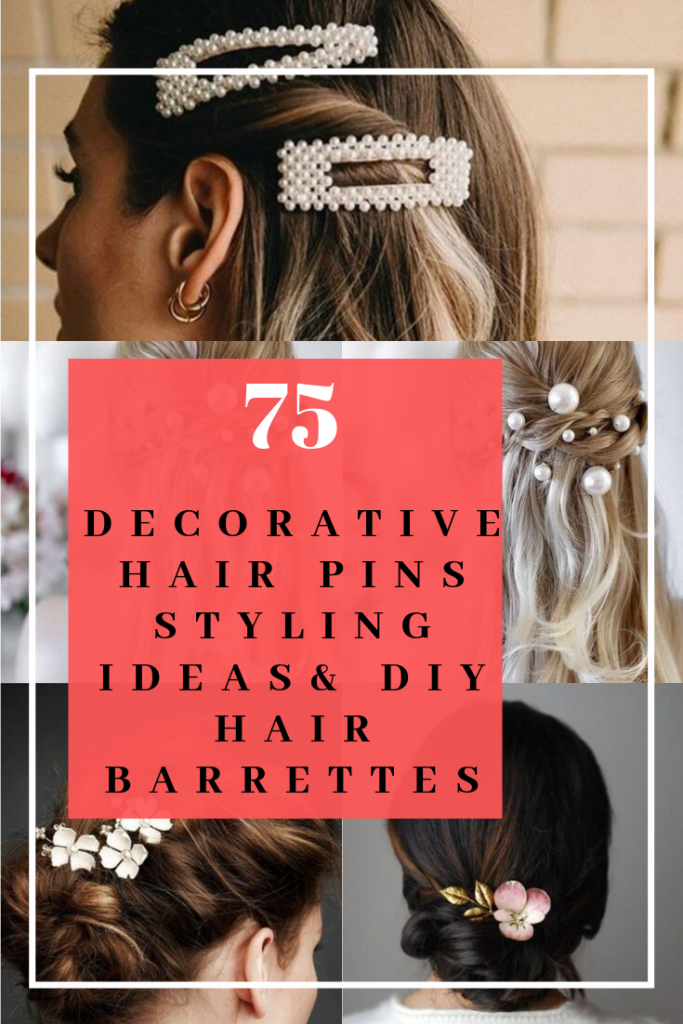 Easy DIY Hair Barrettes Ideas
Hair barrettes look equally lovely on young girls and adult women. You don't have to invest in costly barrette hair clips that you find in the market. Instead, you can create some beautiful pieces on your own with minimal supplies. Plain hair barrettes that you can cheaply find at dollar stores, some rhinestones, pearls, and other decorative things, as well as a glue gun, will prove to be very useful.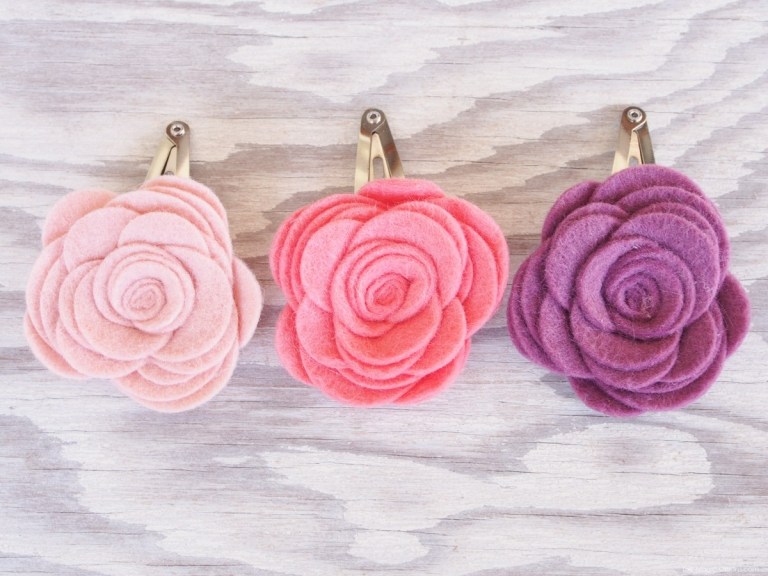 To create these Felt Flower Hair Barrettes, you will need to make a flower out of the felt fabric. Glue it to a barrette clip using a glue gun. The best part about this barrette hair clip is that you can make this in any color to match your outfit.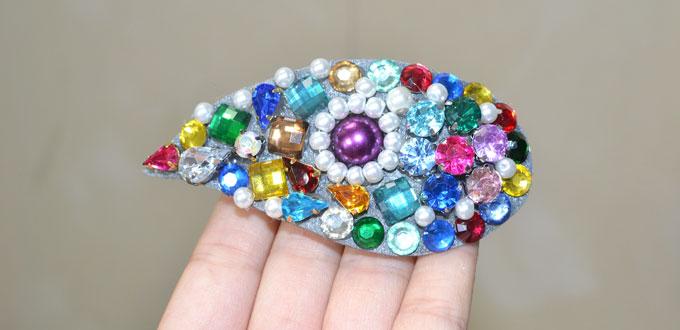 For this very pretty Rhinestone Hair Barrette, you will need some simple supplies. A few of these supplies include rhinestones, pearls, glue gun, felt, scissors, plain barrette clip, and others. This barrette hair clip will look very pretty for a special occasion hairstyle.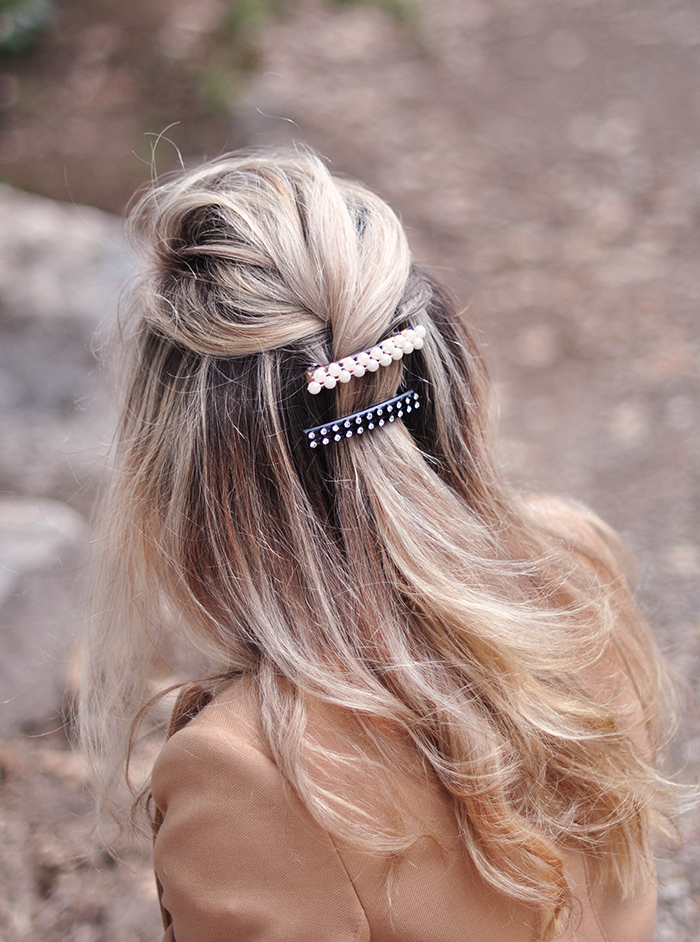 For these Stylish Hair Barrettes, glue strings of pearls or rhinestones on an oversized plain clip. Wait for it to completely dry. Now you can show off your beautiful masterpiece to everyone.
DIY Barrette Hair Clip Collection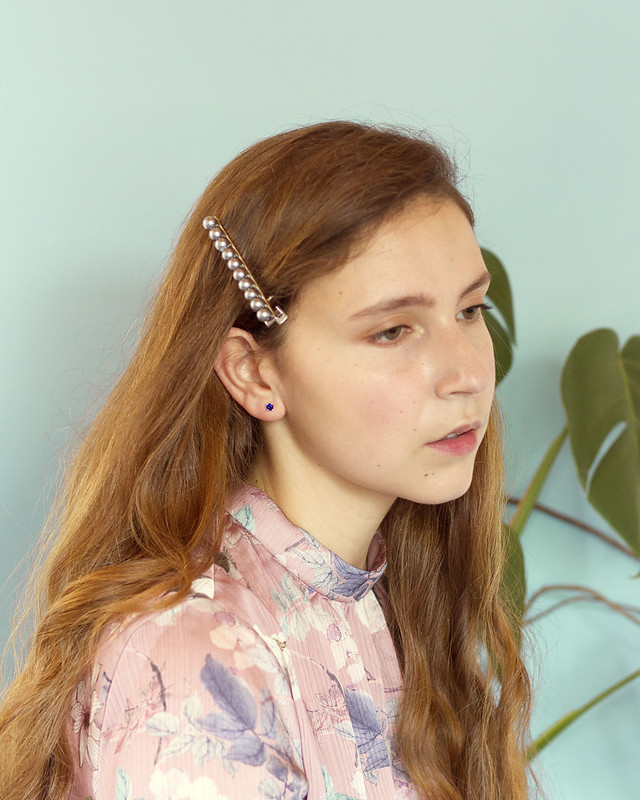 To make these classic Pearl Hair Barrettes, you will need large pearls in the color of your preference. Bind those pearls to the hair clip using a string. Now wear the hair barrette as you like, with any hairstyle.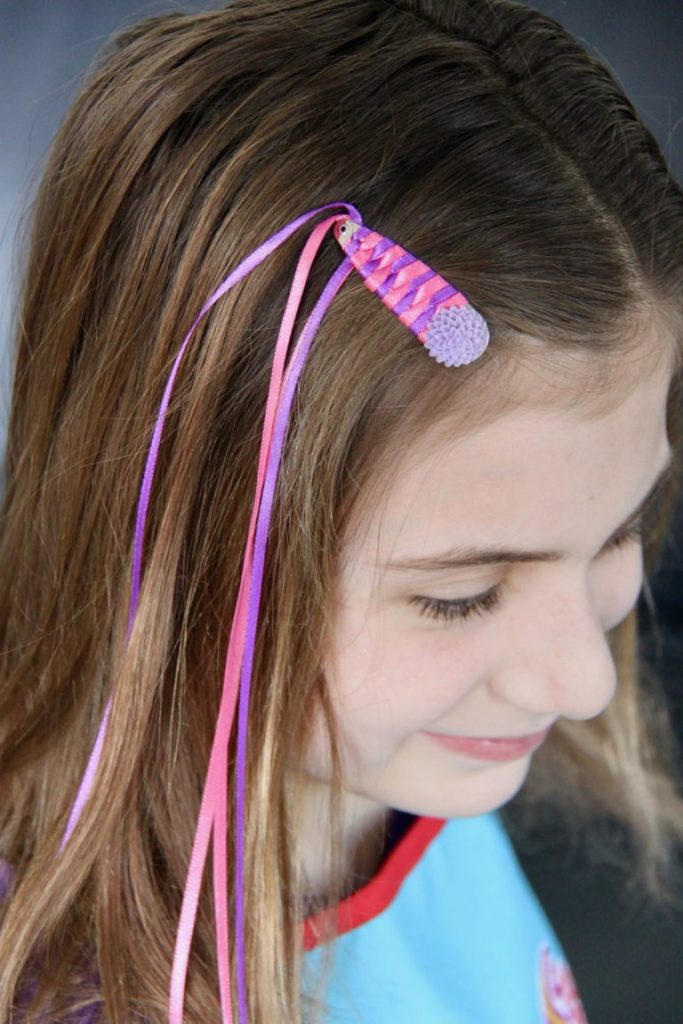 You can make this Braided Ribbon Barrette Hair Clip with ribbons of different colors. It will be a fun activity to involve a child to help you create this. In the end, glue any embellished piece to add to the beauty of the hair clip.

Pearl Hair Pins with Updo Hairstyles
Pearl hair pins look beautiful in updo hairstyles. Updo hairstyles are perfect for special or formal events. If you want your hairstyle to look extra beautiful, you can add some pearl bobby pins to enhance its beauty. These pearl pins come in a variety of sizes and designs. Therefore, you have a complete selection to choose from. Make your hairstyle as fancy or as simple as you want with the hair pins.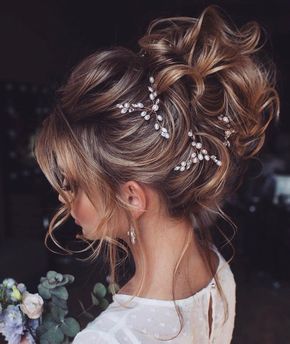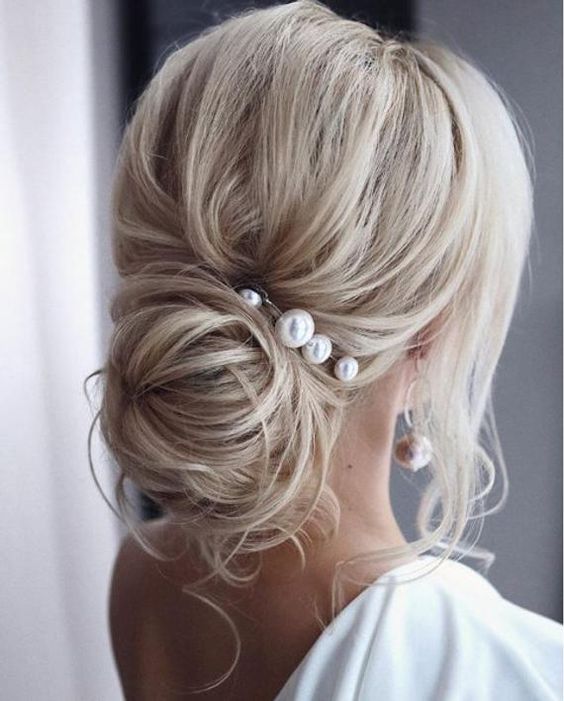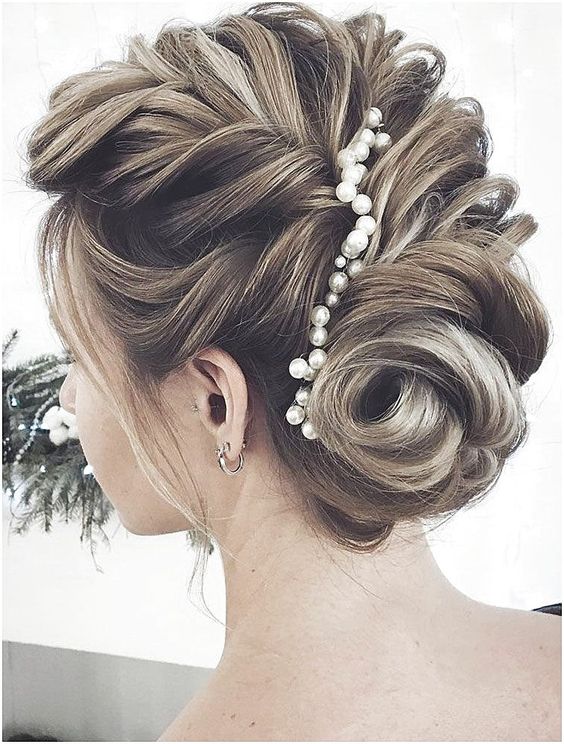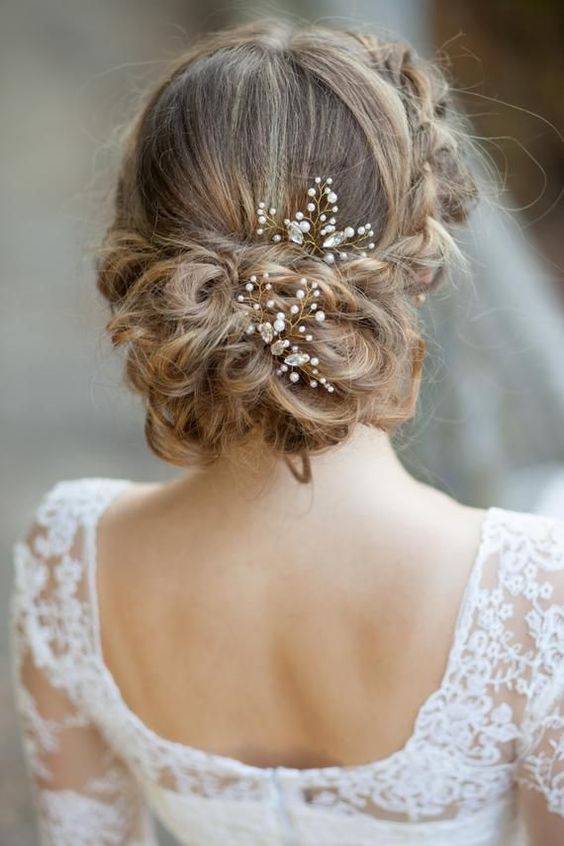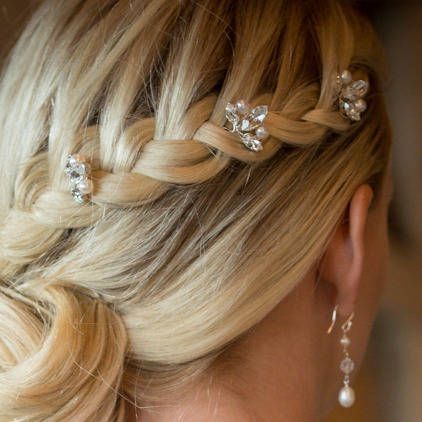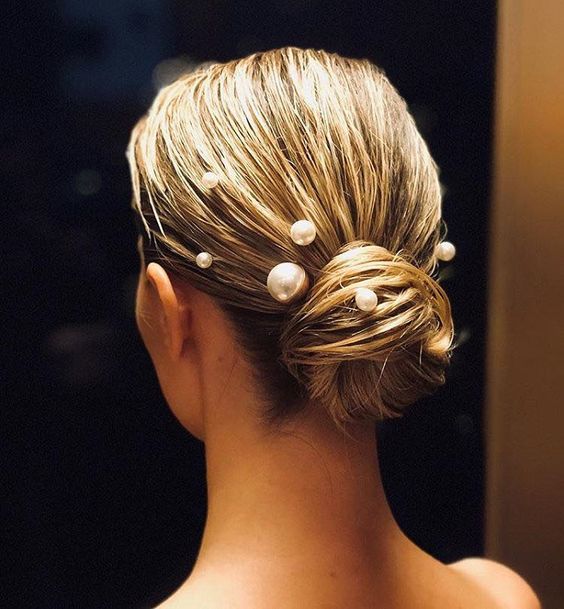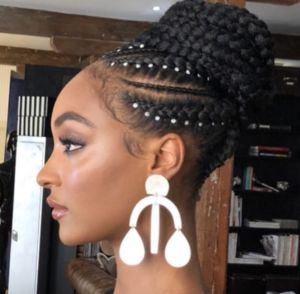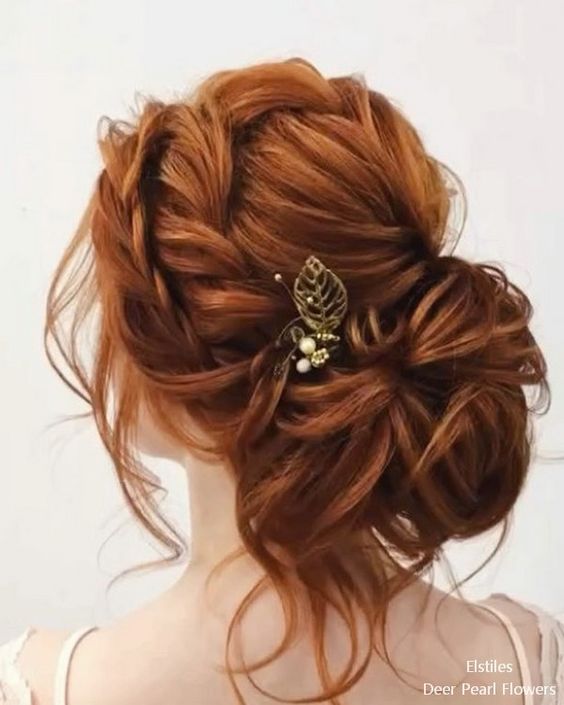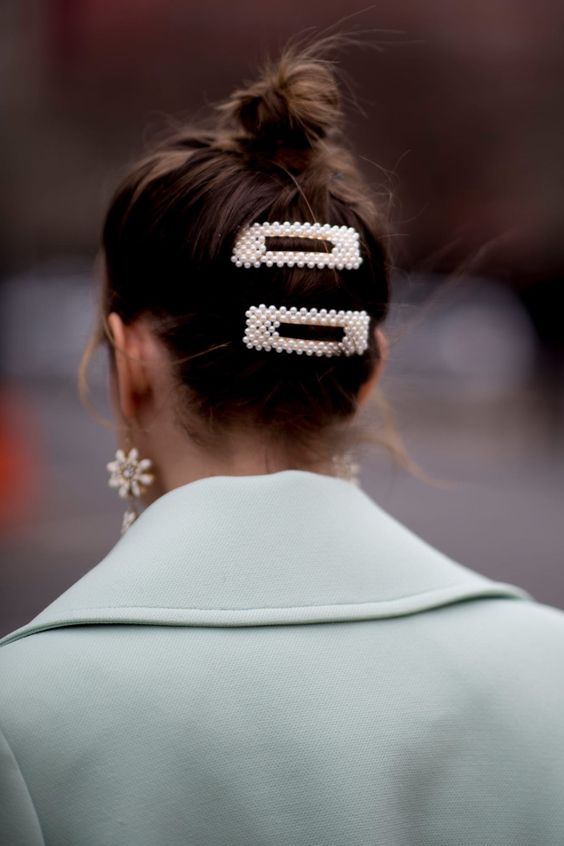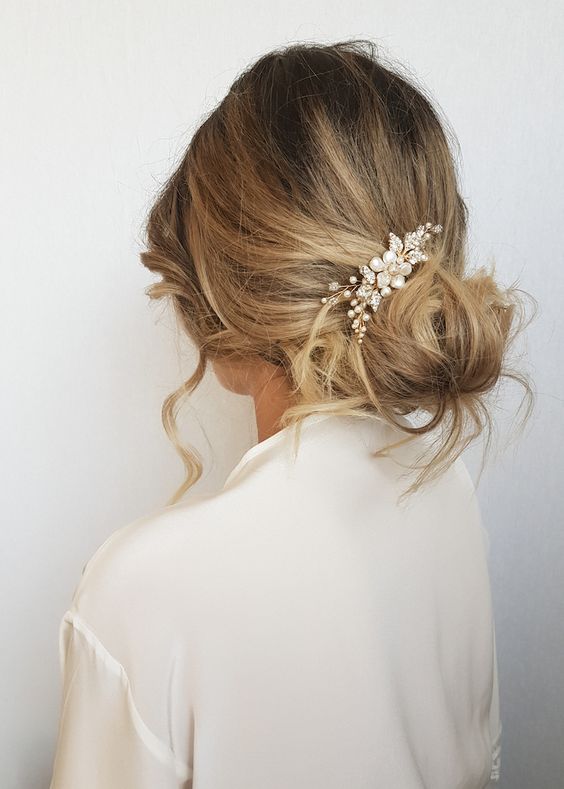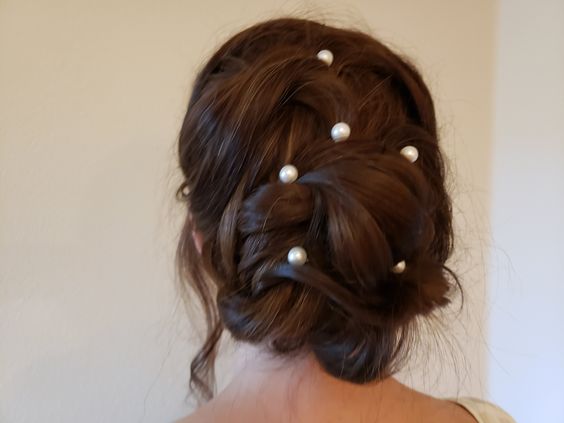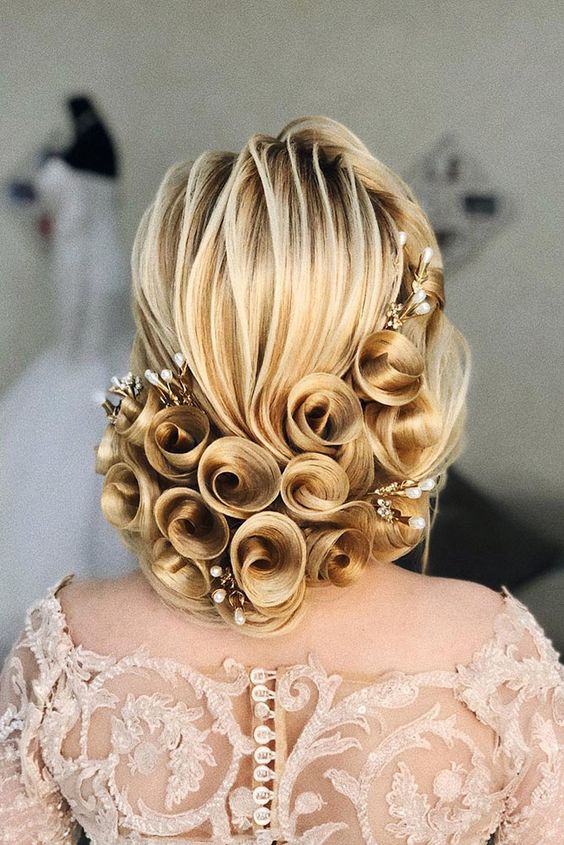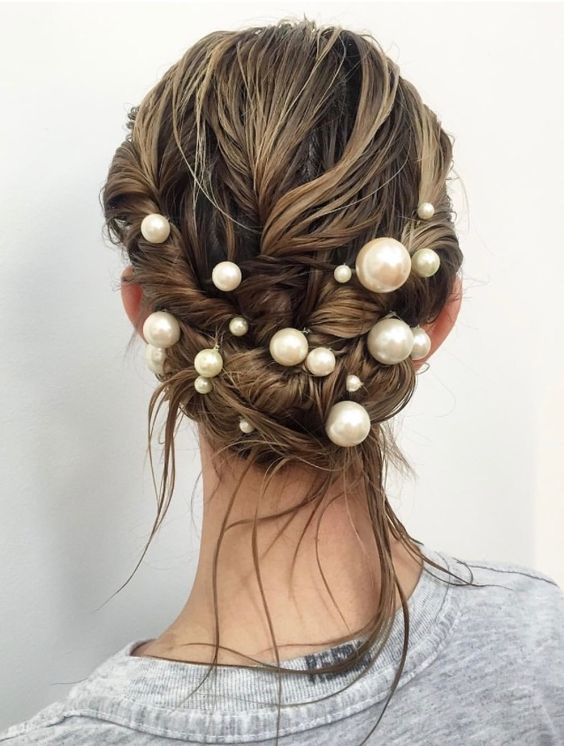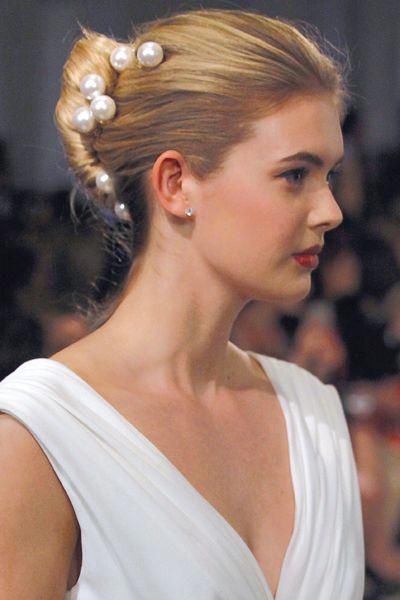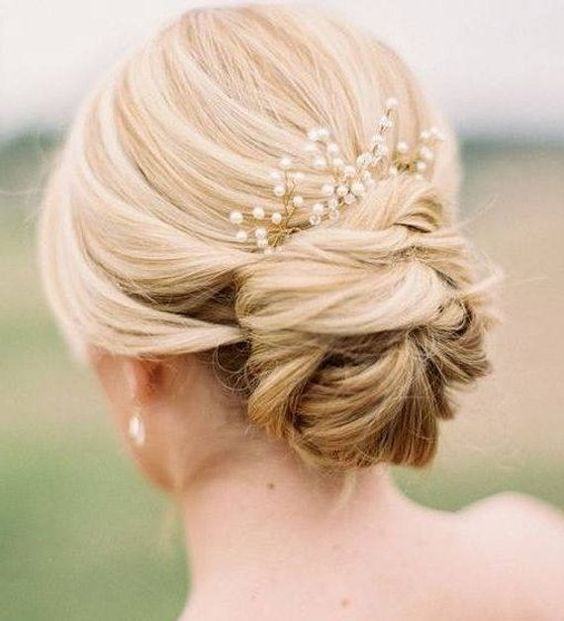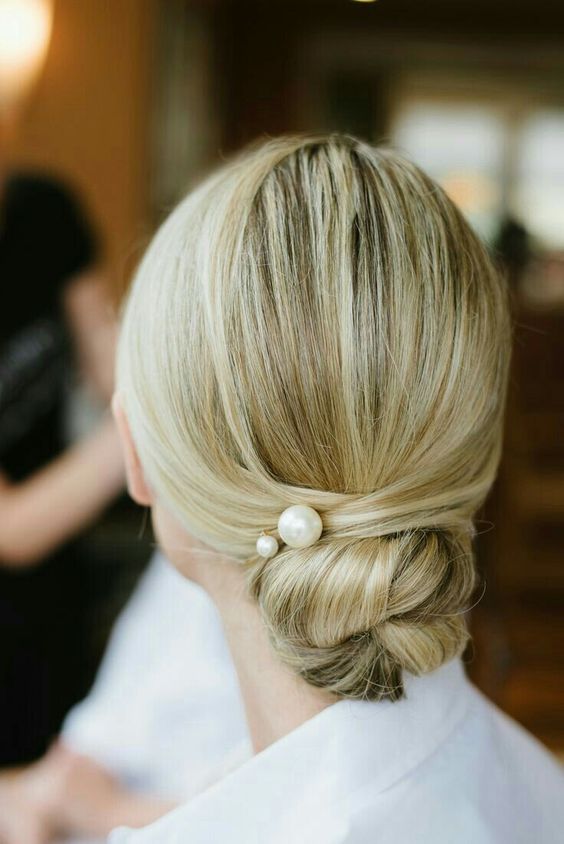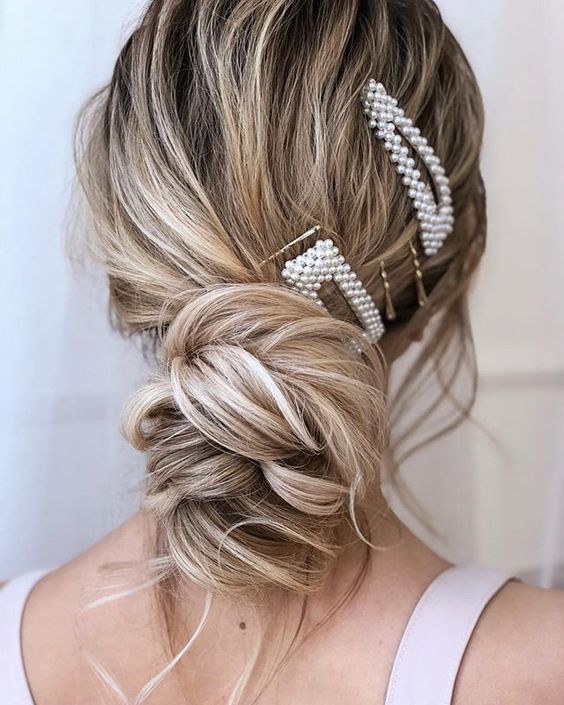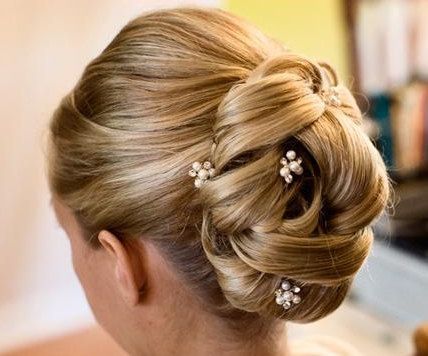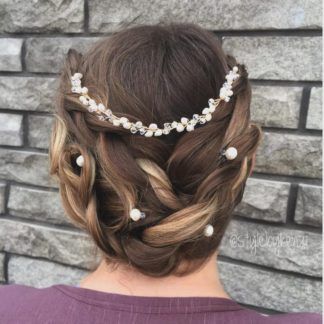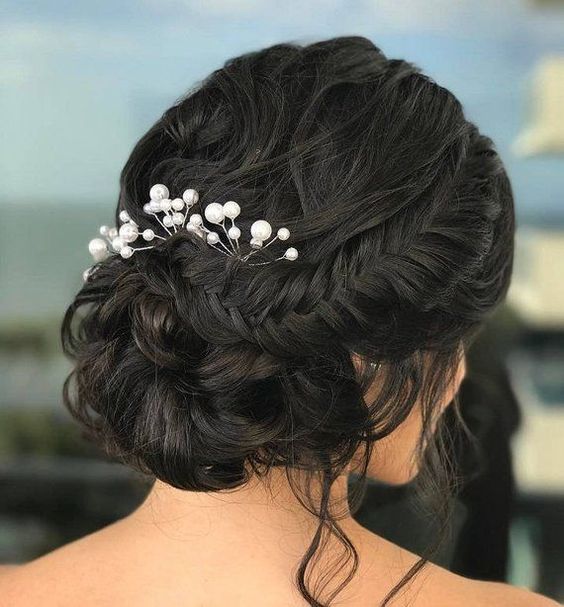 Pearl Bobby Pins with Loose Hair Hairstyles
You don't necessarily need to make a complex hairdo to wear pearl bobby pins. Instead, you can make a plain, loose hair, hairstyle look more gorgeous with some pearl pins. This trick is especially useful if you are not good with hairstyles or want to go with something simpler. Loose hair with the addition of pearl hair pins will look mesmerizing on women of all ages. This will also be a good option for little girls to wear pearl pins.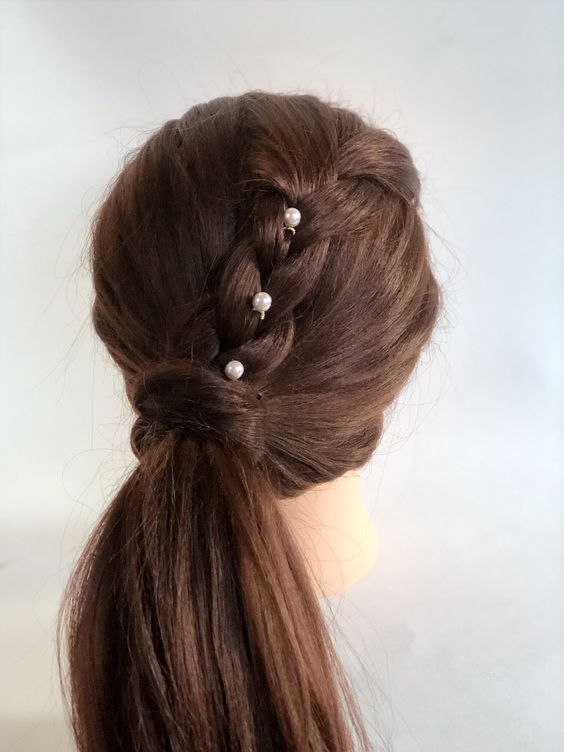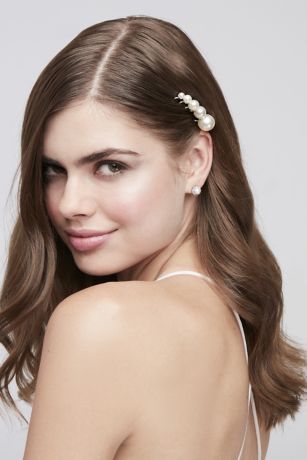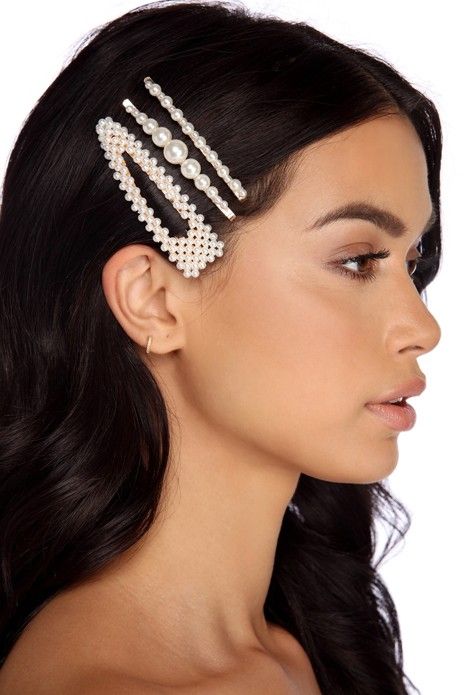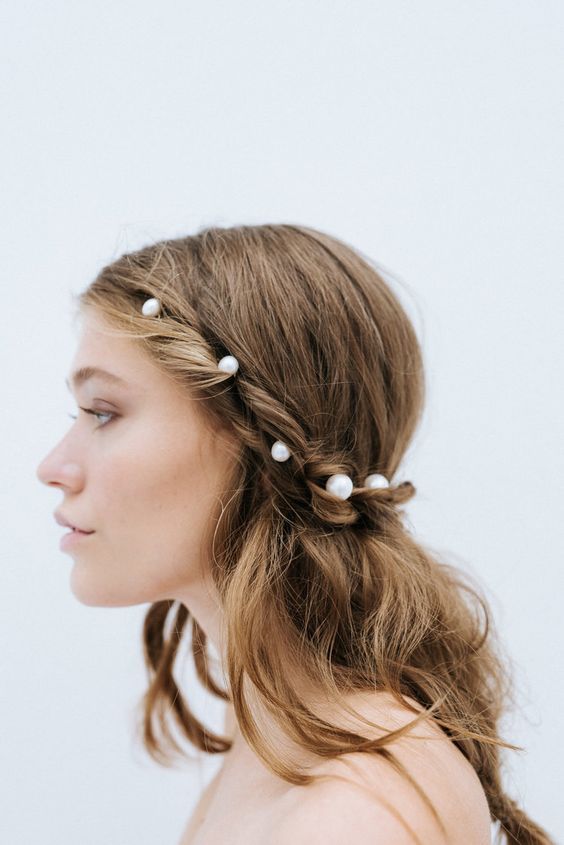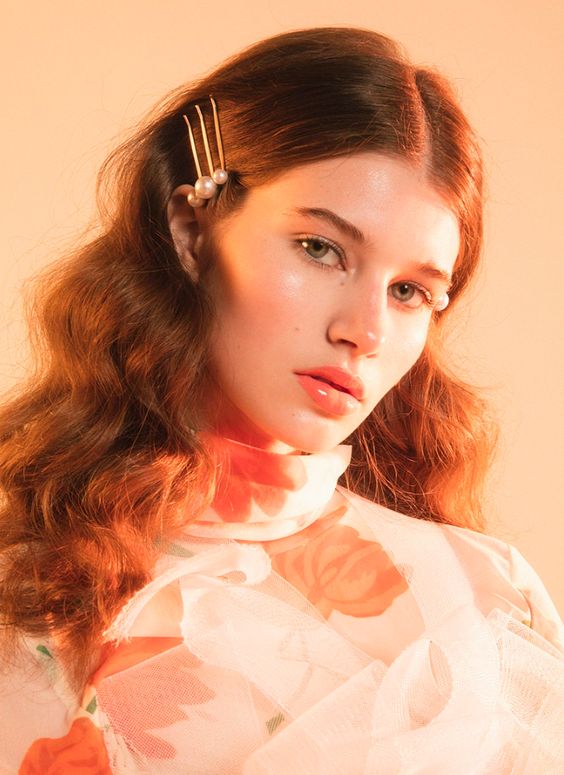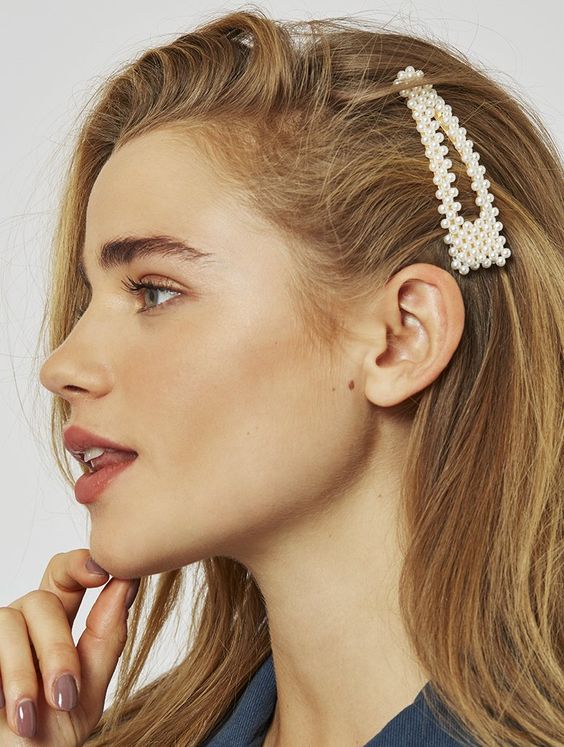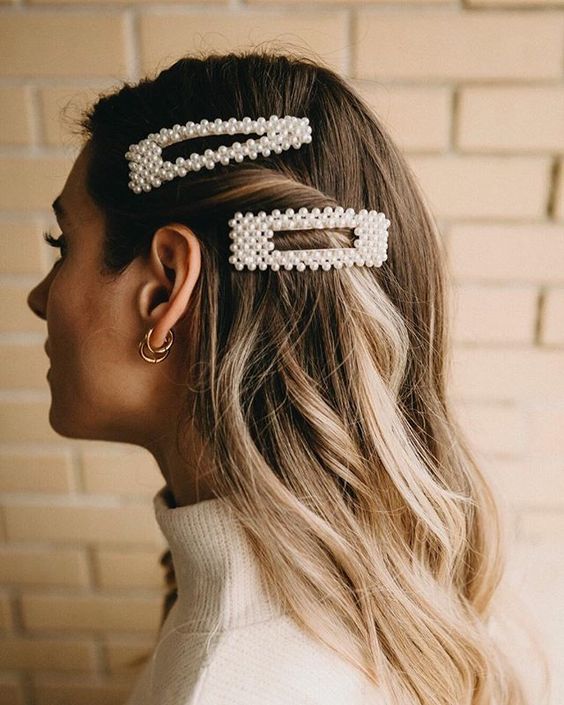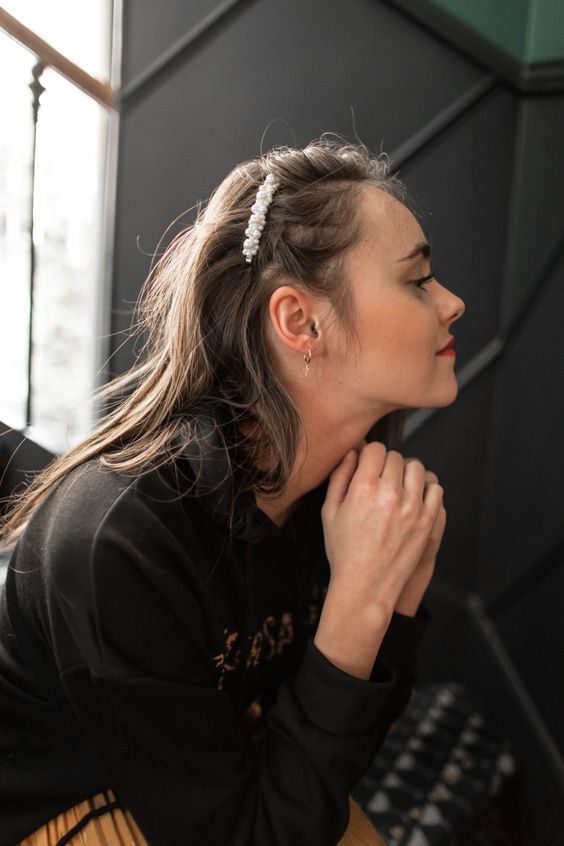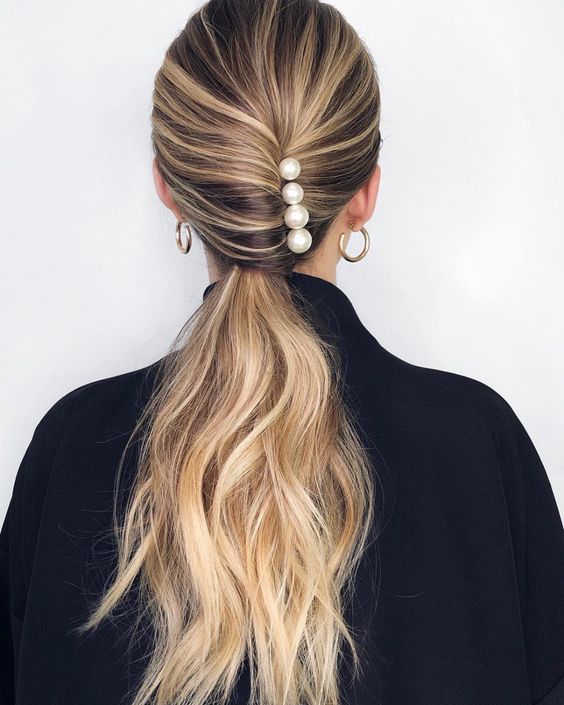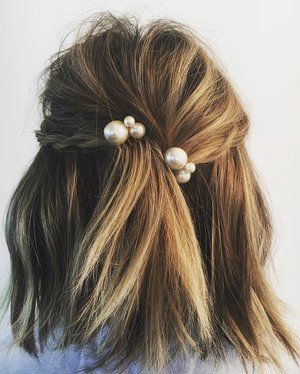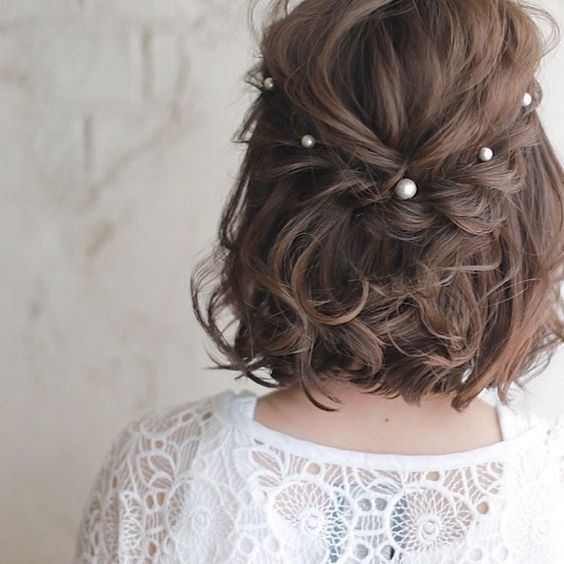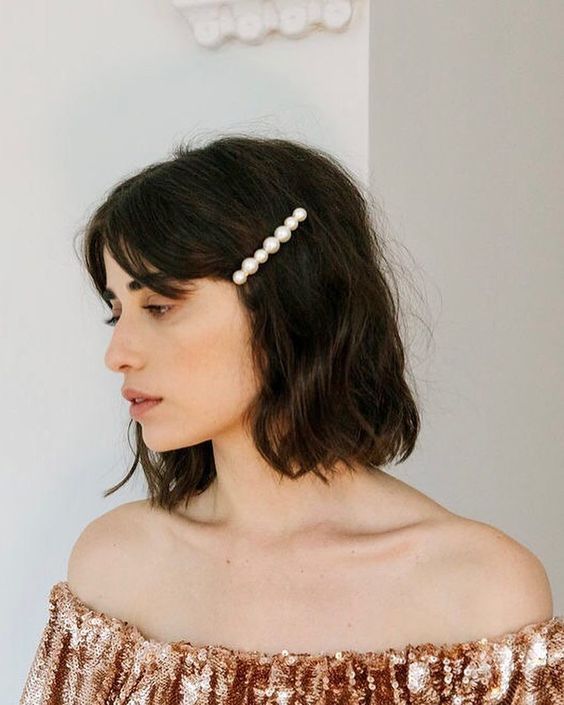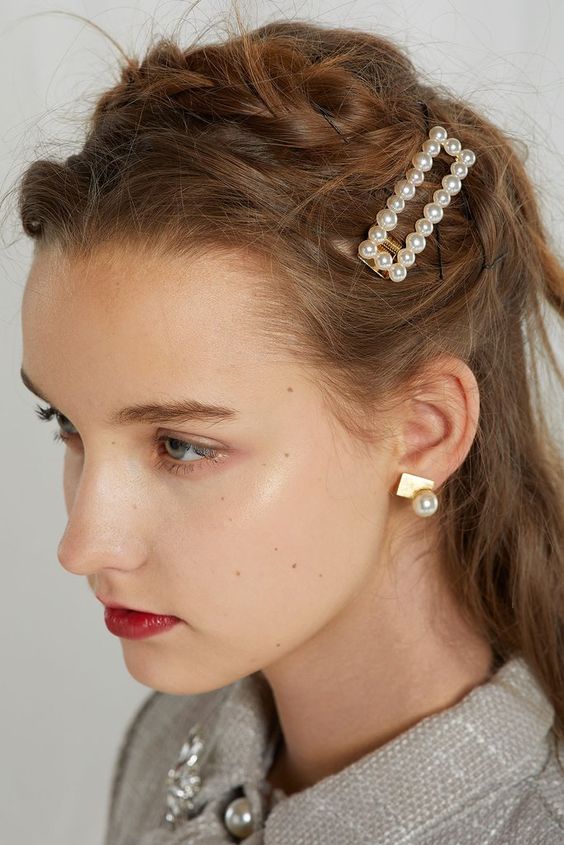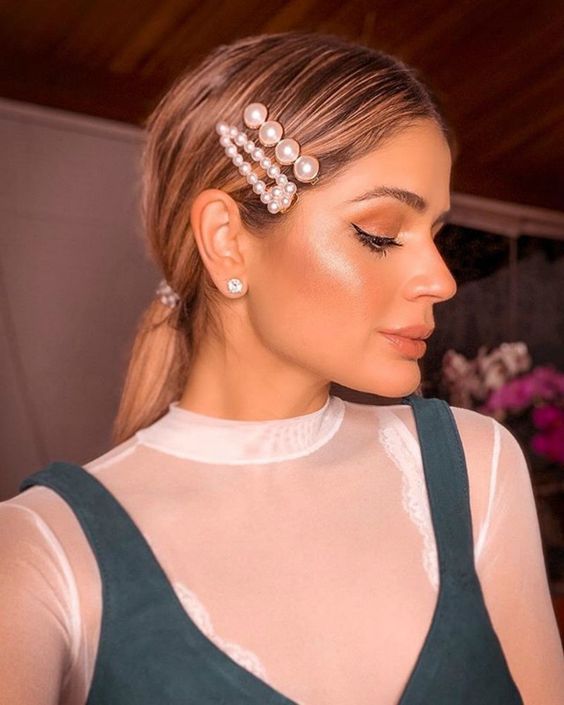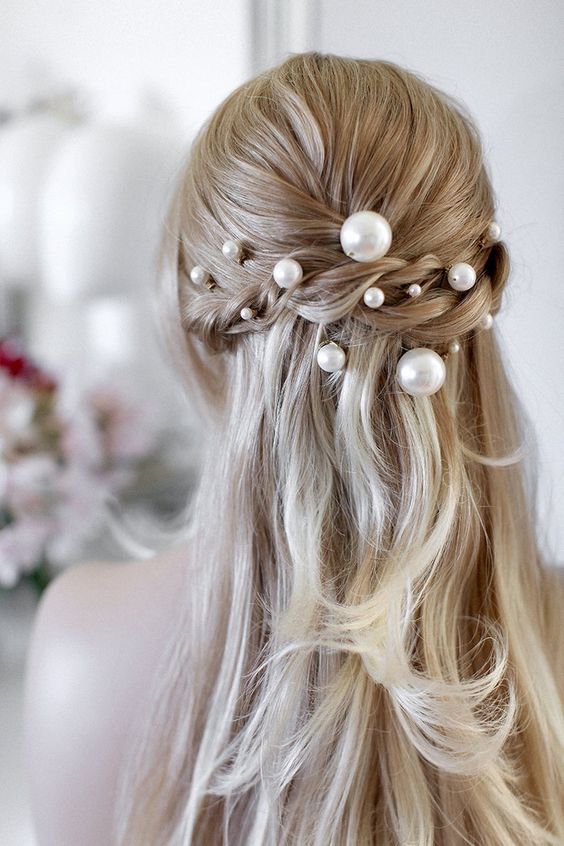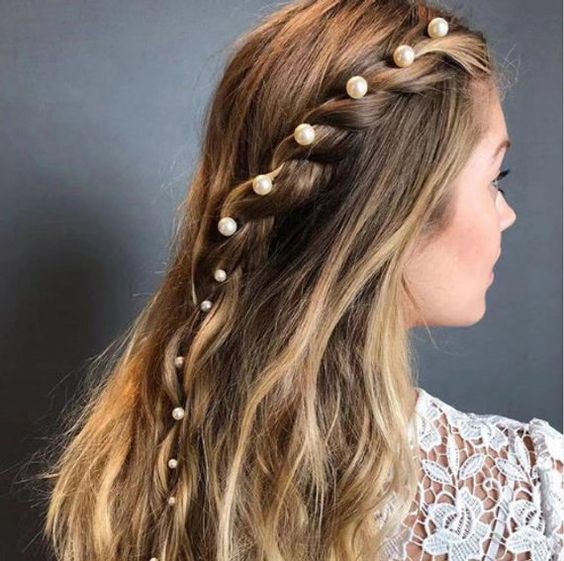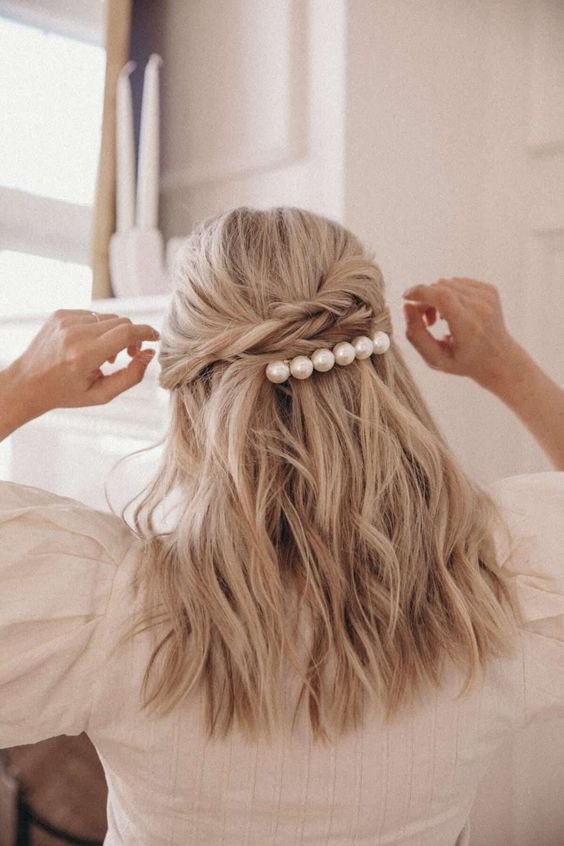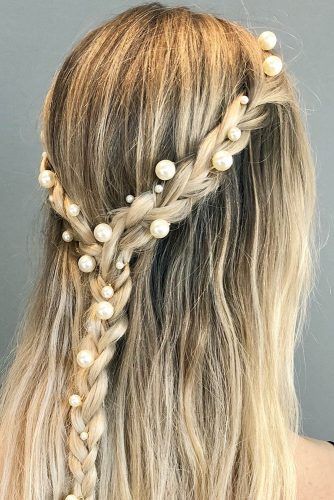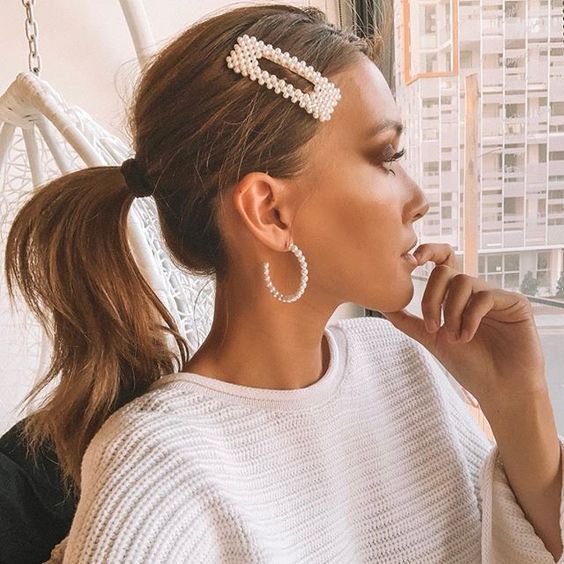 Beautiful Hairstyles with Floral Hair Pins
Other than pearl bobby pins and hair pins. You can buy or make pretty floral hair pins. They look super feminine and beautiful. These floral hair pins will look marvelous to accessorize any type of hairstyle. Pair a floral pin with a simpler hairstyle to make it casually chic. For formal hairstyles or hairstyles created for special events, you can use floral hair pins to embellish updos, curls, as well as braids. Also, floral pins look lovely on hair of all lengths.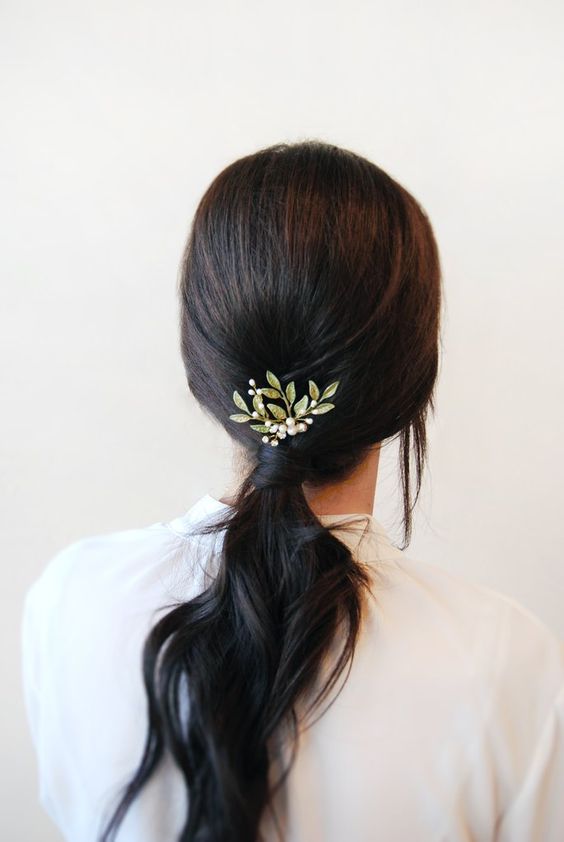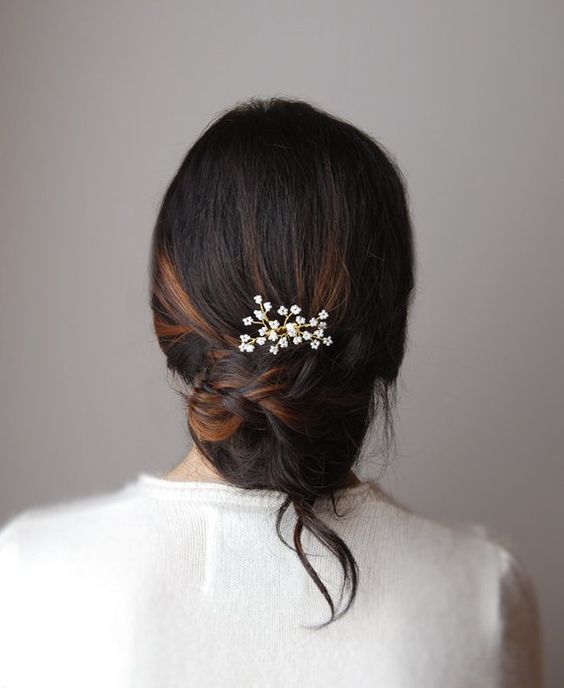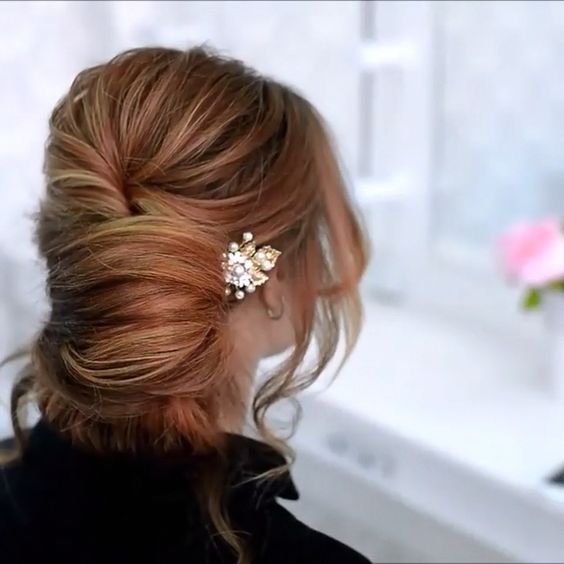 DIY barrette hair clip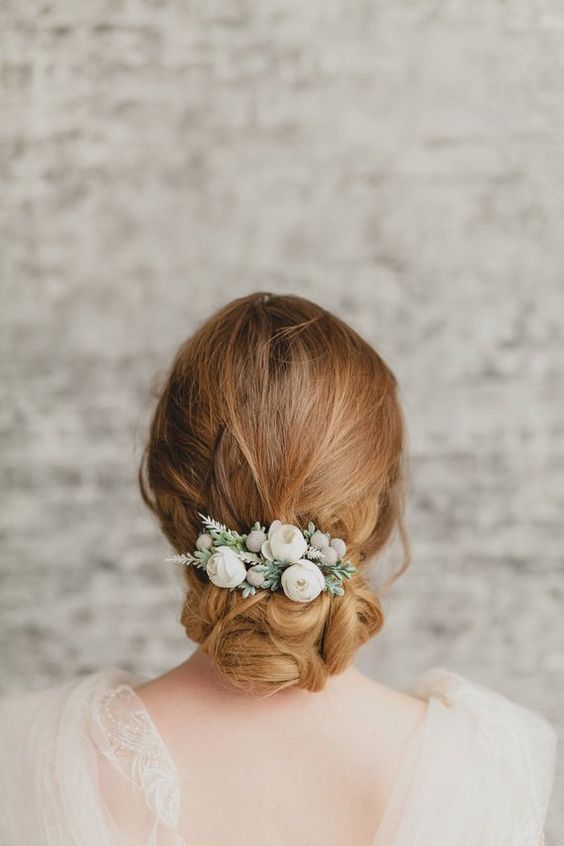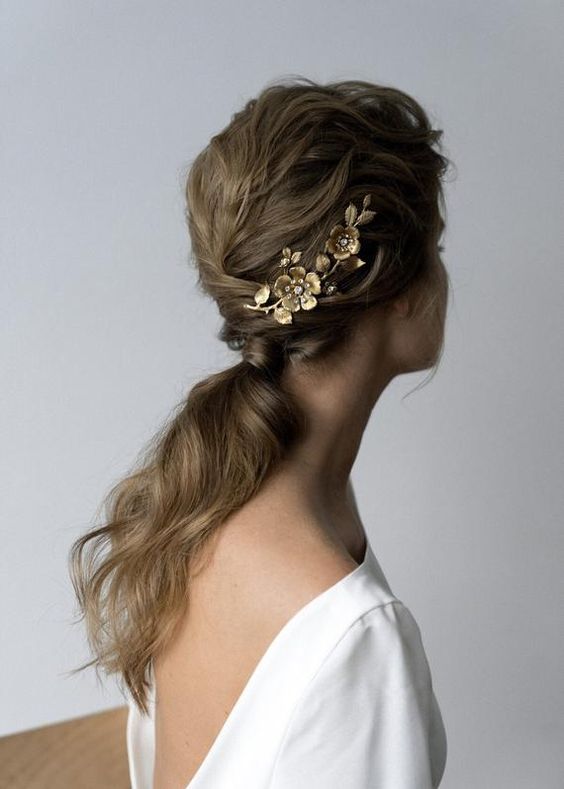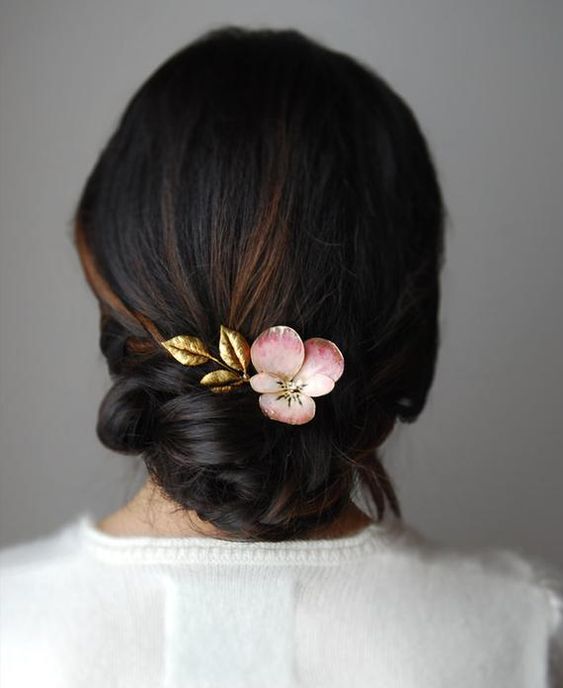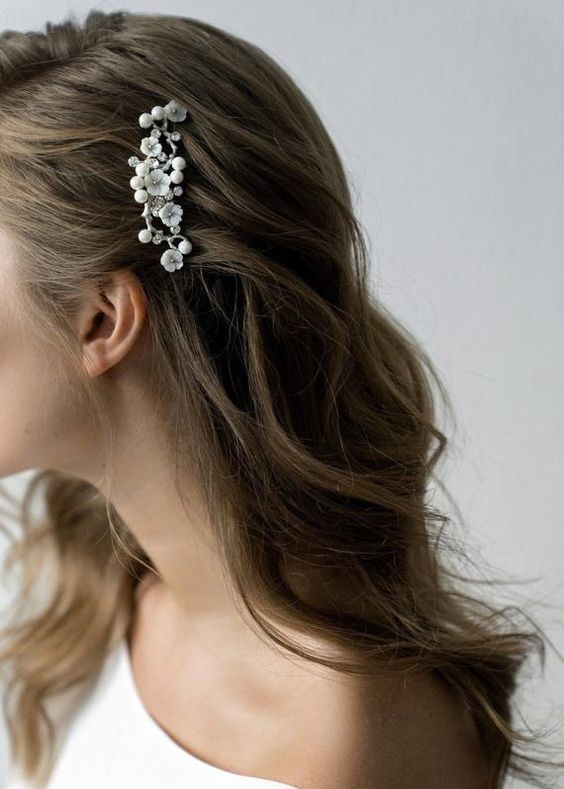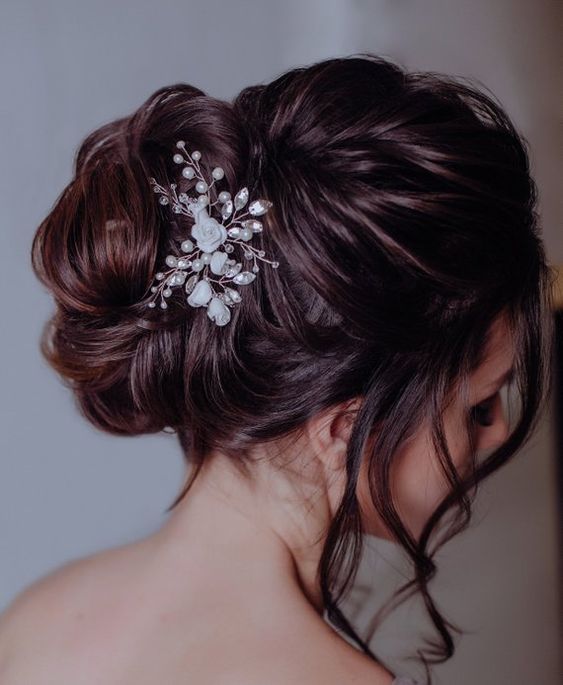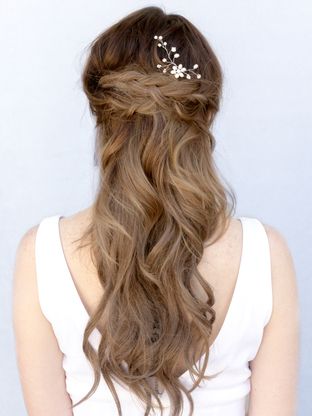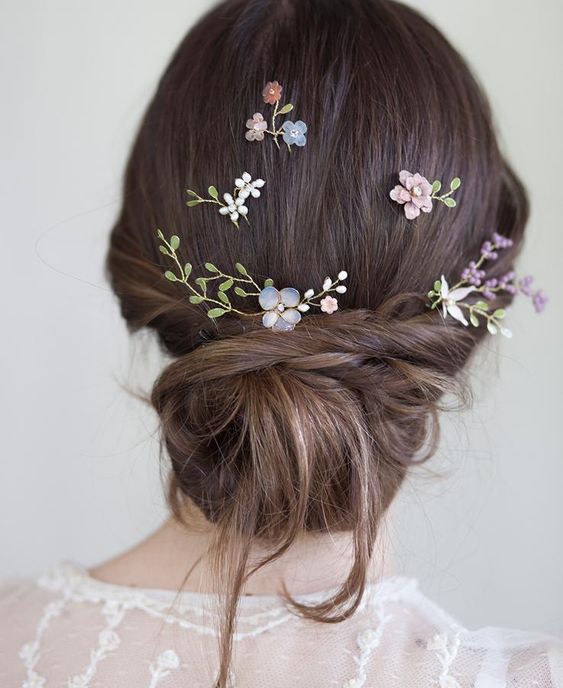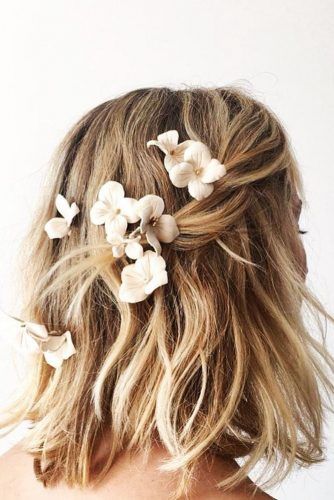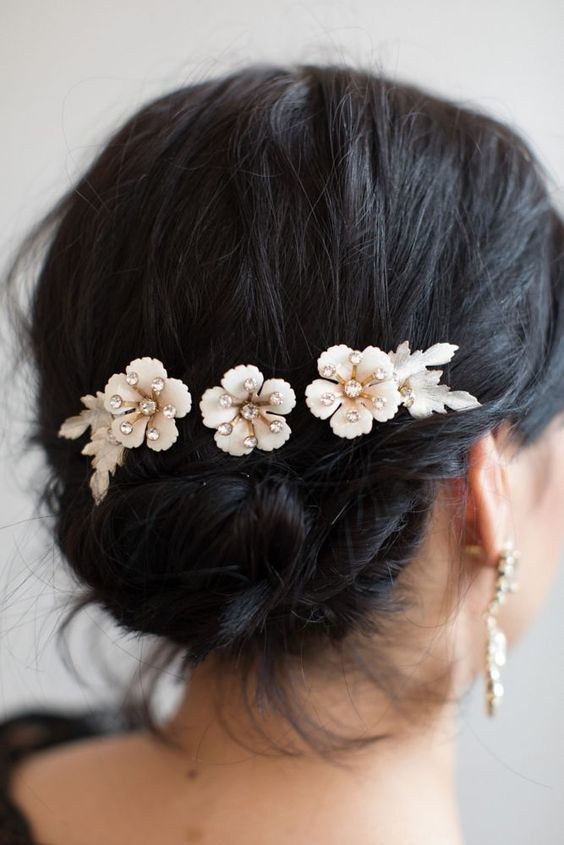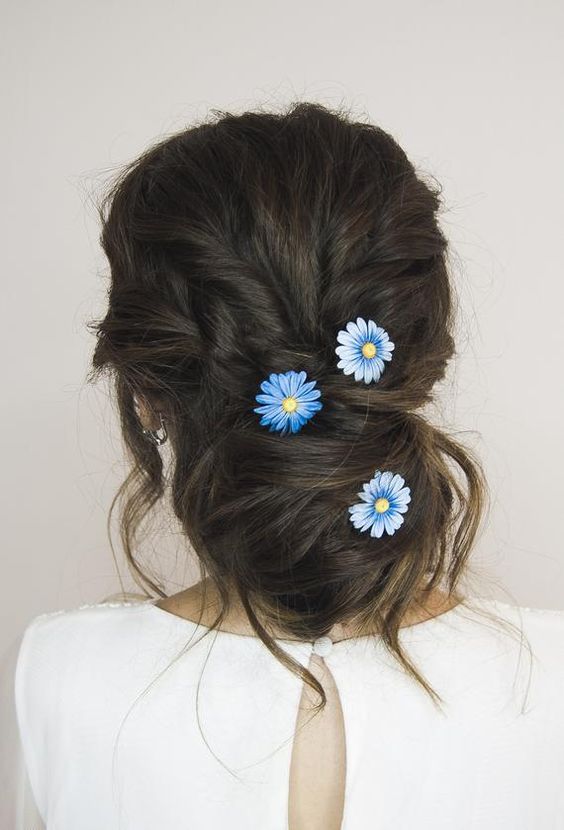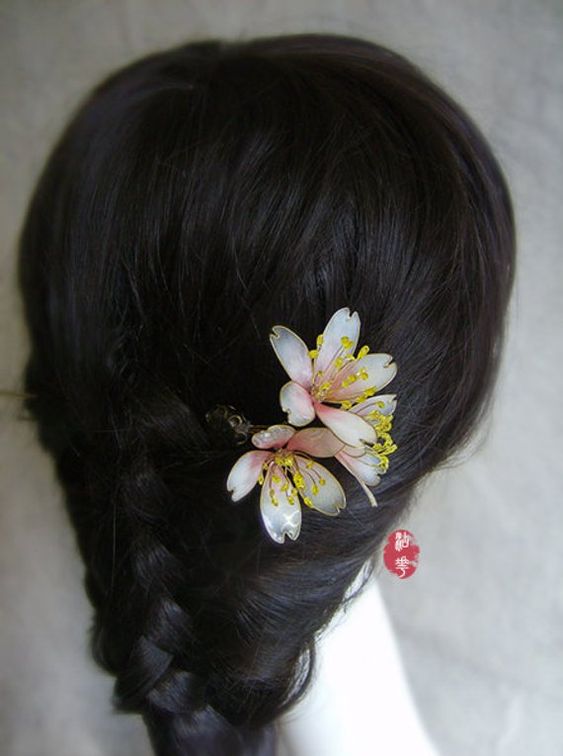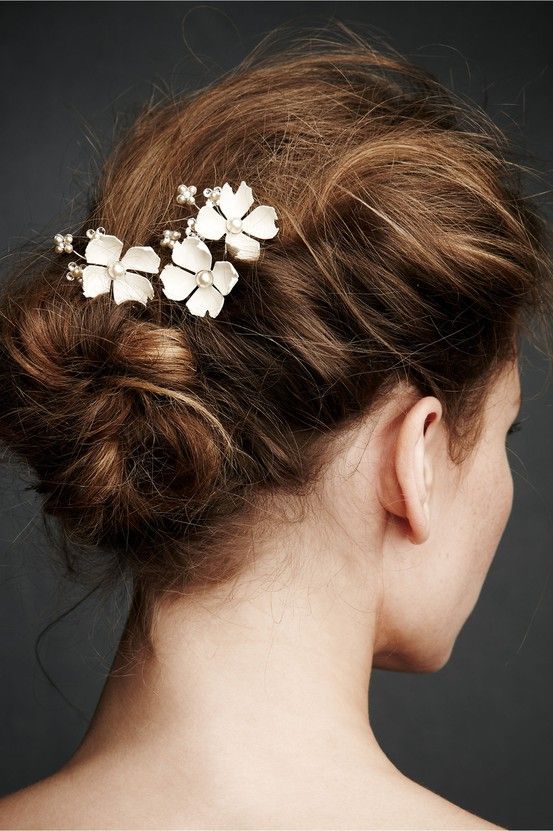 Hairstyles for Short Hair with Hair Pins
Short hair means you can only create a limited variety of hairstyles. Your hairstyles don't have to be boring if you have short hair. Instead, you can embellish them with fancy hair accessories to make them look intricate. Hair pins prove to be the best hair accessory for short hair. They not only keep your hair strands in place, but also give your hairstyle the eye-catching appeal.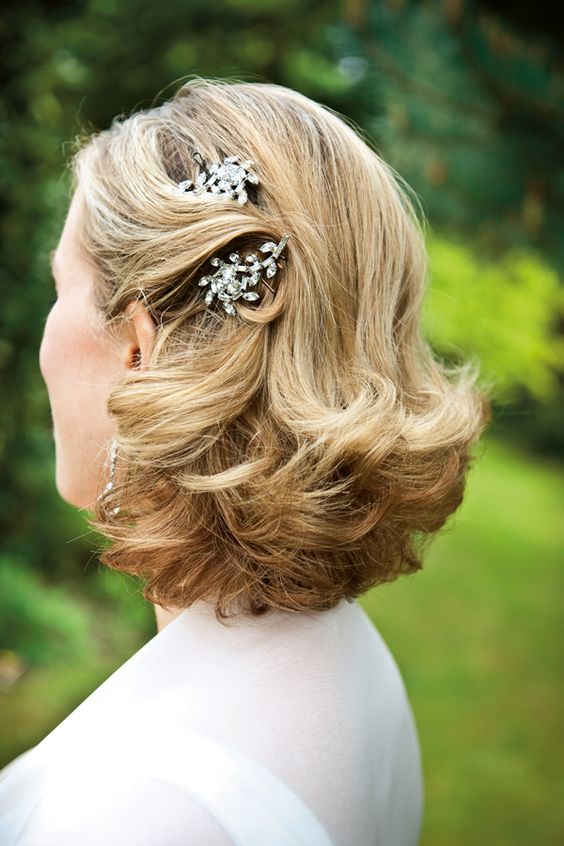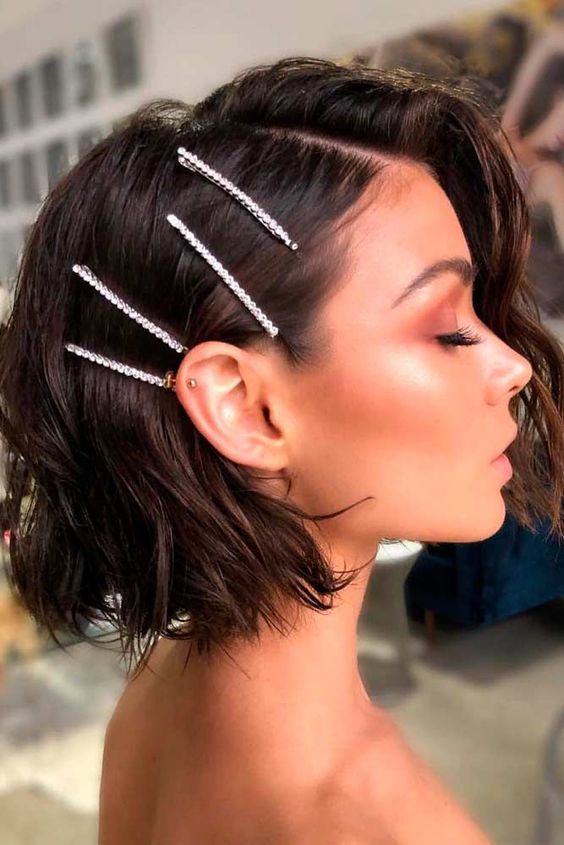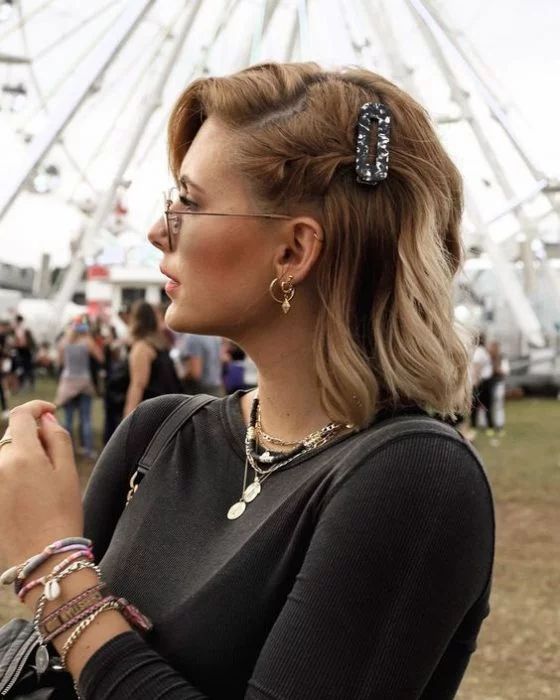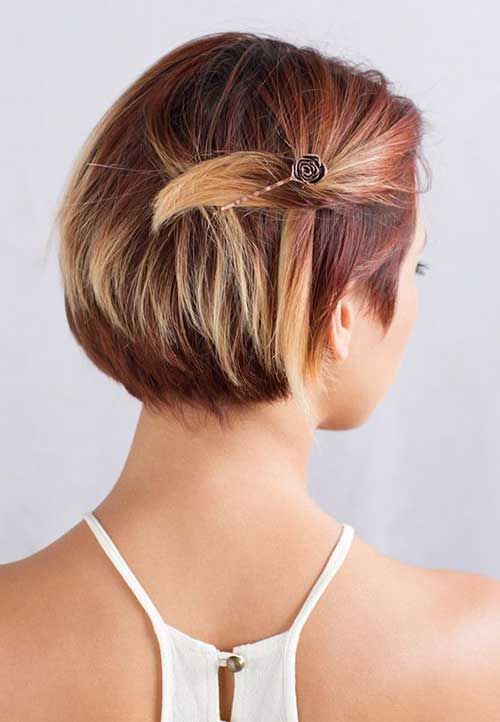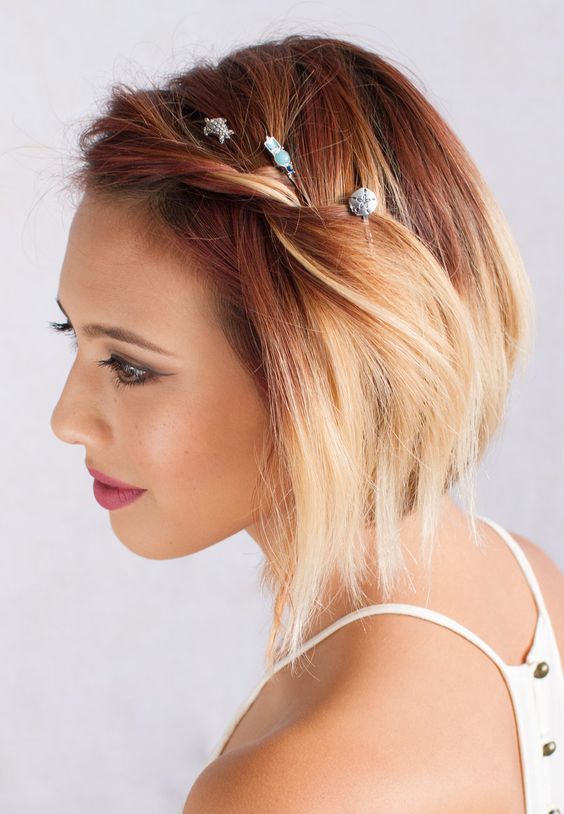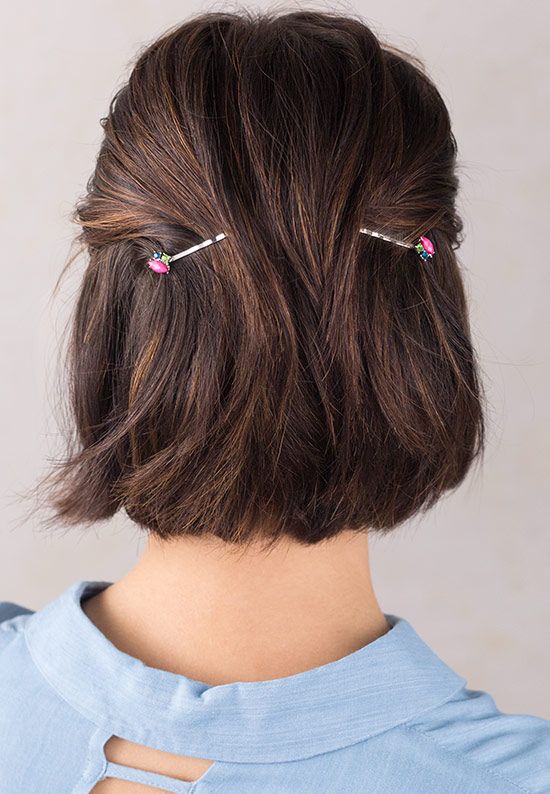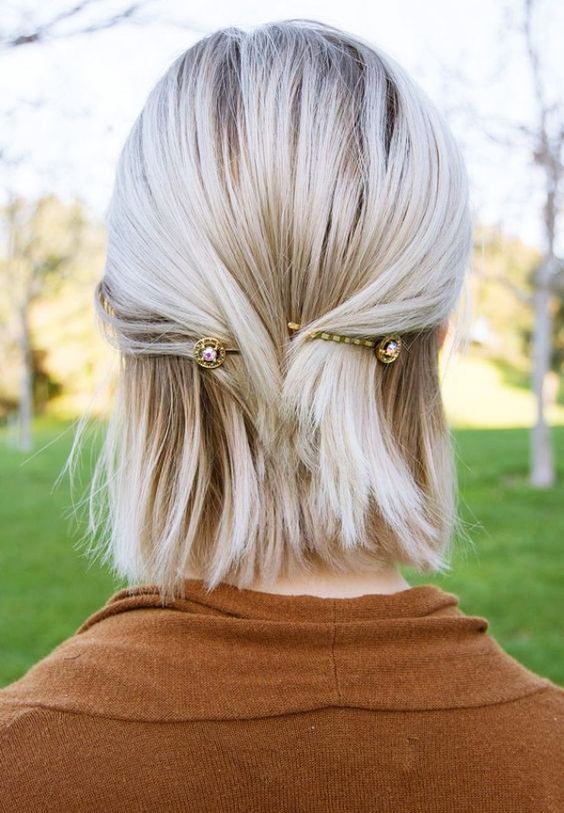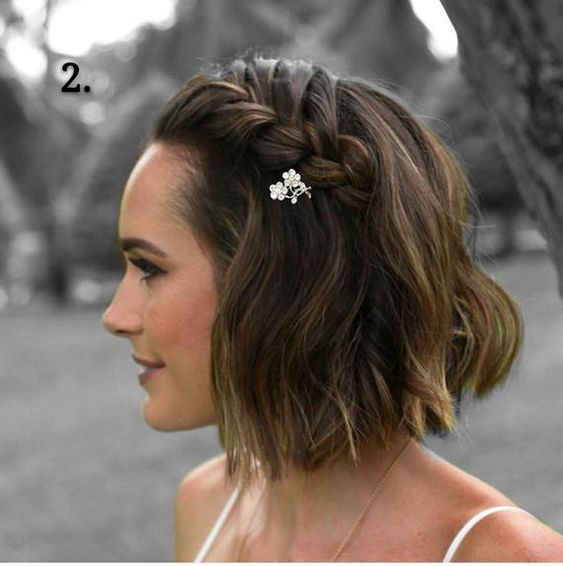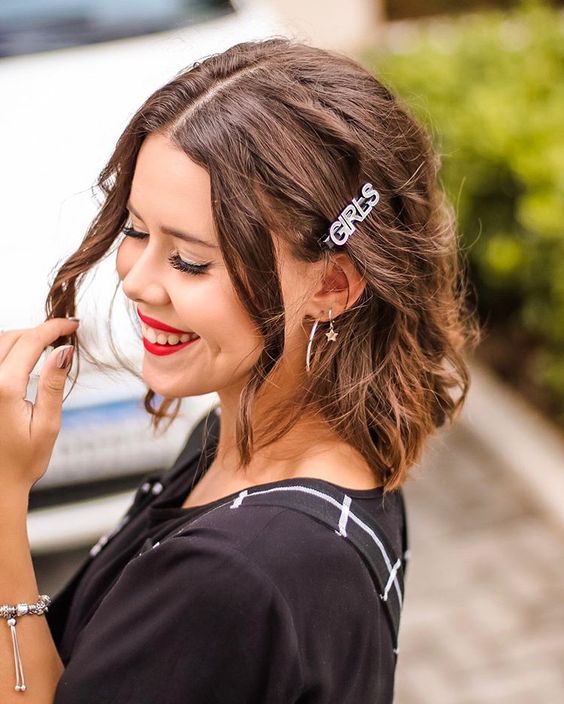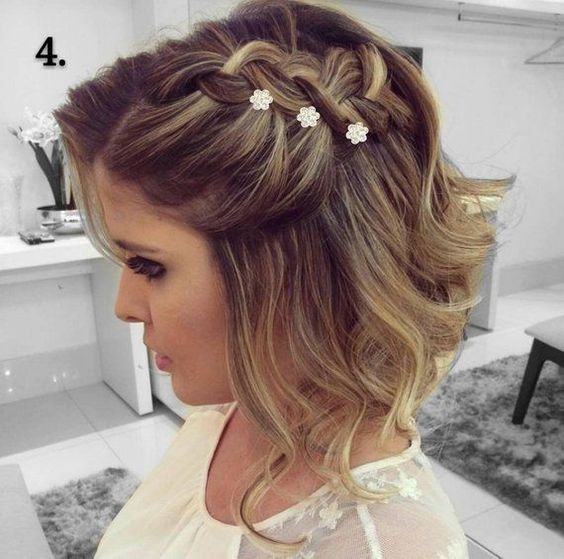 Easy DIY Hair Pins Ideas
Hair pins are really easy to make and can be created with a few supplies. If you are a crafty person, who would love to save some bucks that would rather be spent on hair pins with hefty price tags. Here are a few easy DIYs for you to try. They require no special expertise and can be easily followed. Give a visit to the Dollar store to stock up on some embellishments and supplies to create these beauties.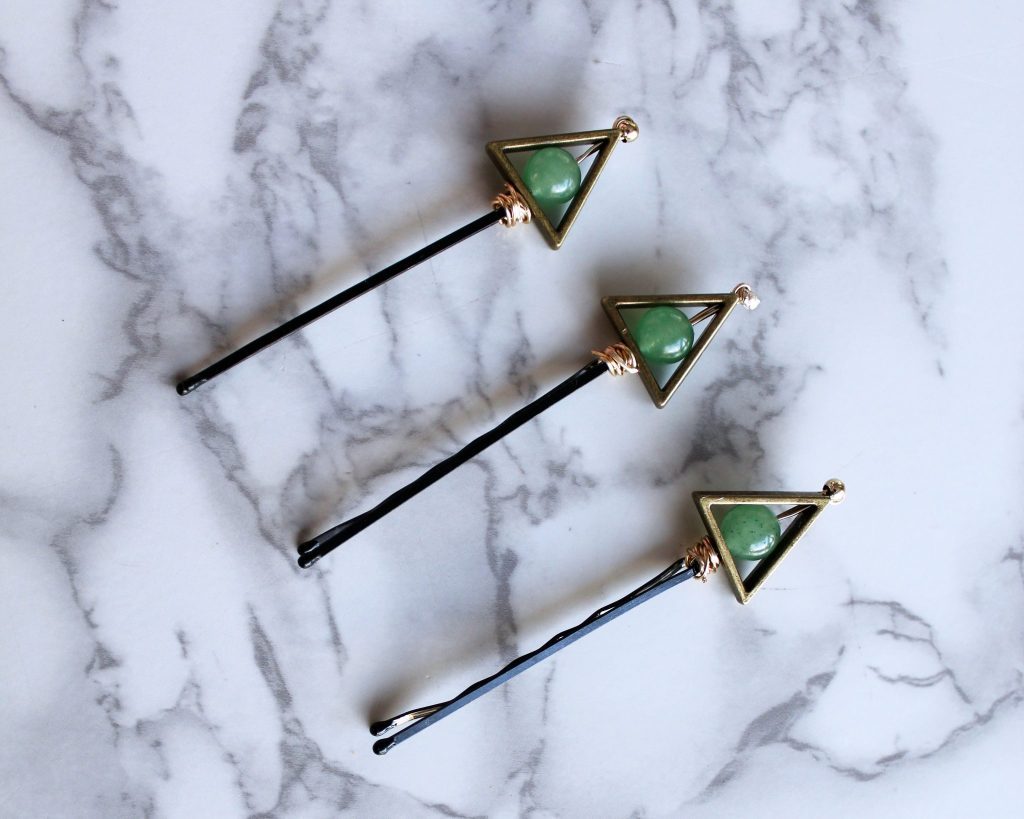 To create this elegant Crystal Hair Pin, you will need pliers, wire, bobby pins and some beads. Make them with beads of any shape, color or size to display your creativity in your hairstyle.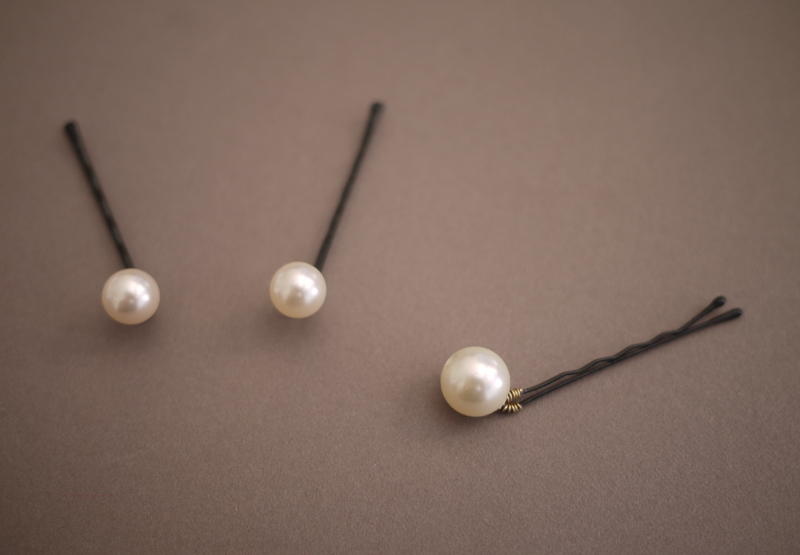 These Pearl Bobby Pins are super easy to make and will look beautiful on buns and loose hair hairstyles.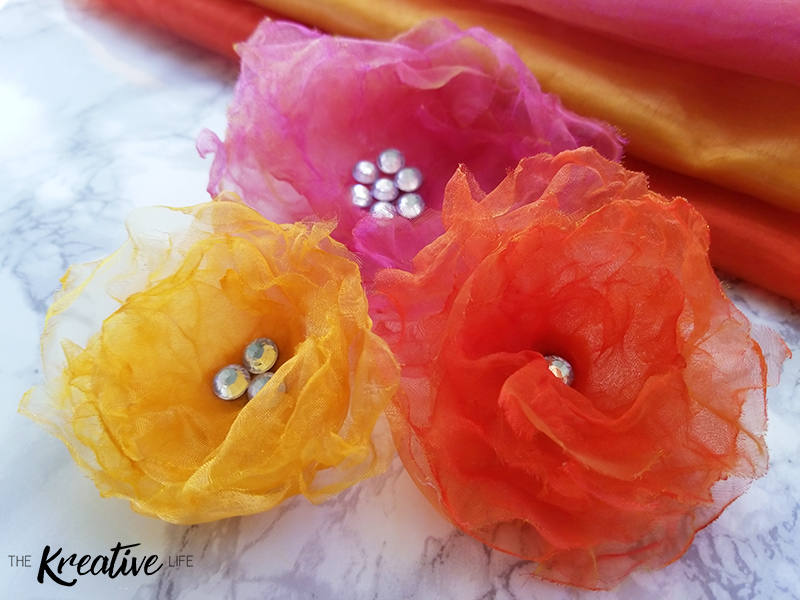 Create these Organza Flower Hair Pins with organza fabric, rhinestones, and a glue gun. Make them in matching with your outfit color.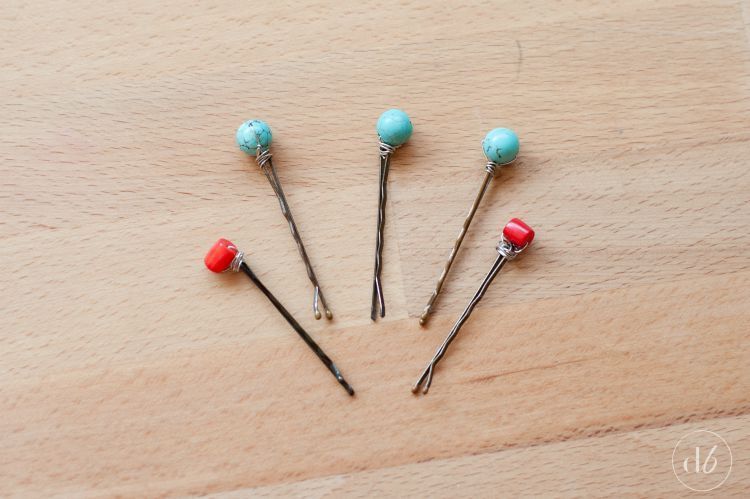 Have a broken beaded necklace or other jewelry items? Use the loose beads to create easy Beaded Bobby Pins.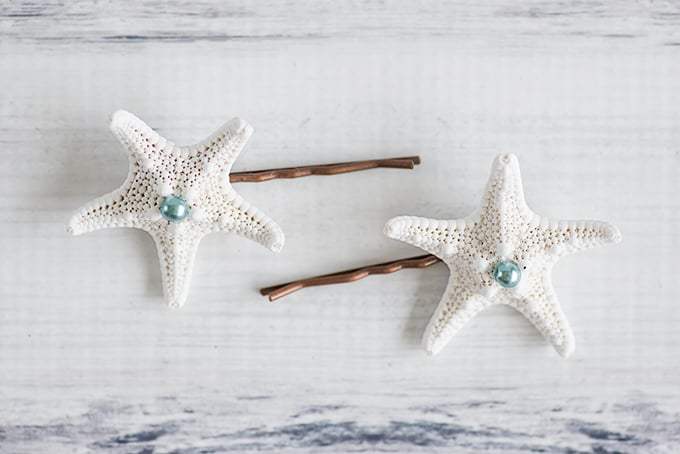 Are you a fan of the sea and its heavenly beauty? Then you will surely love these Mermaid inspired Starfish Hair Pins.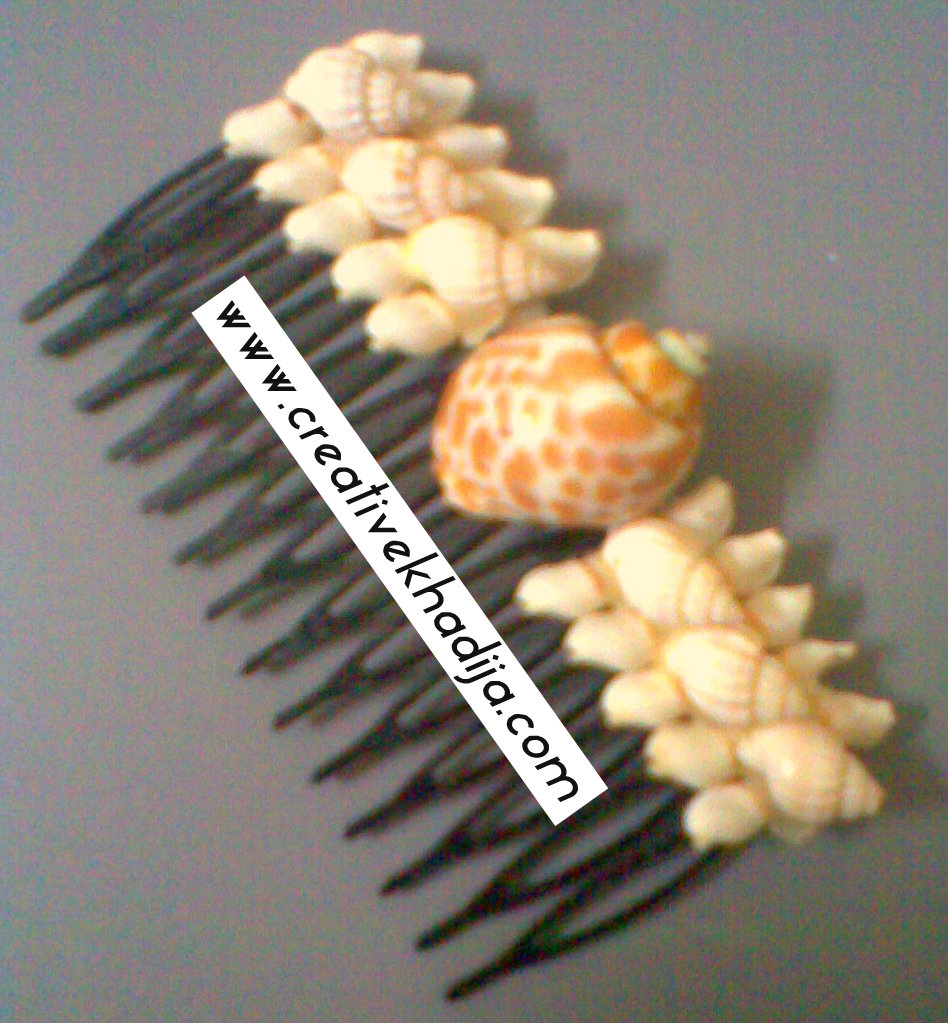 Here is a DIY hair comb with seashells by me from early years of my blog!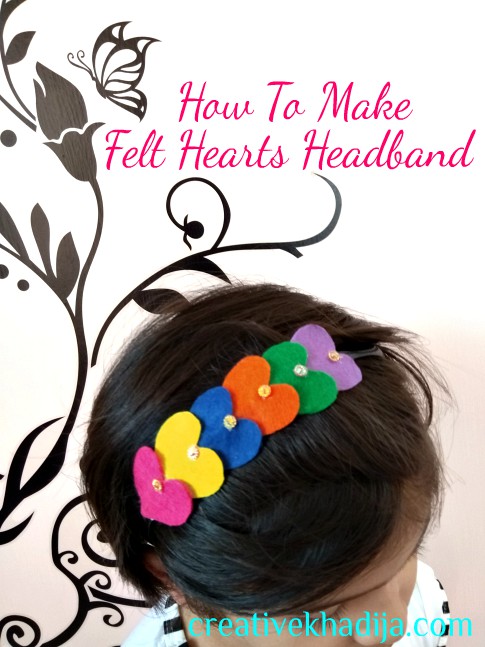 How to make hairband for girls with felt hearts.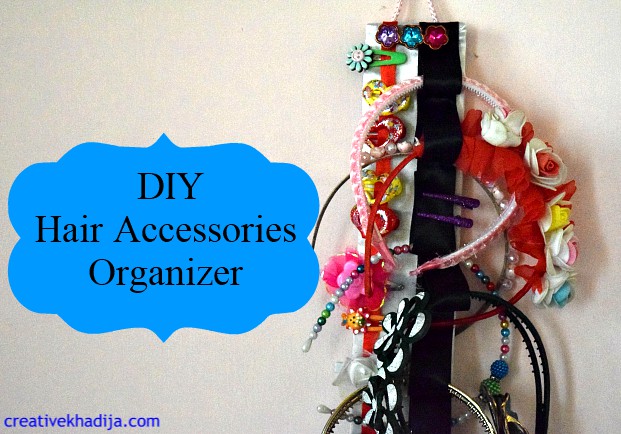 My recent DIY for organizing girls hair accessories.
I hope you liked today's blog post of 75 Decorative Hair Pins Styling Ideas and DIY Hair Barrettes.
Note: These images are sourced from Pinterest. All the credits for these images go to their respective owners and creators.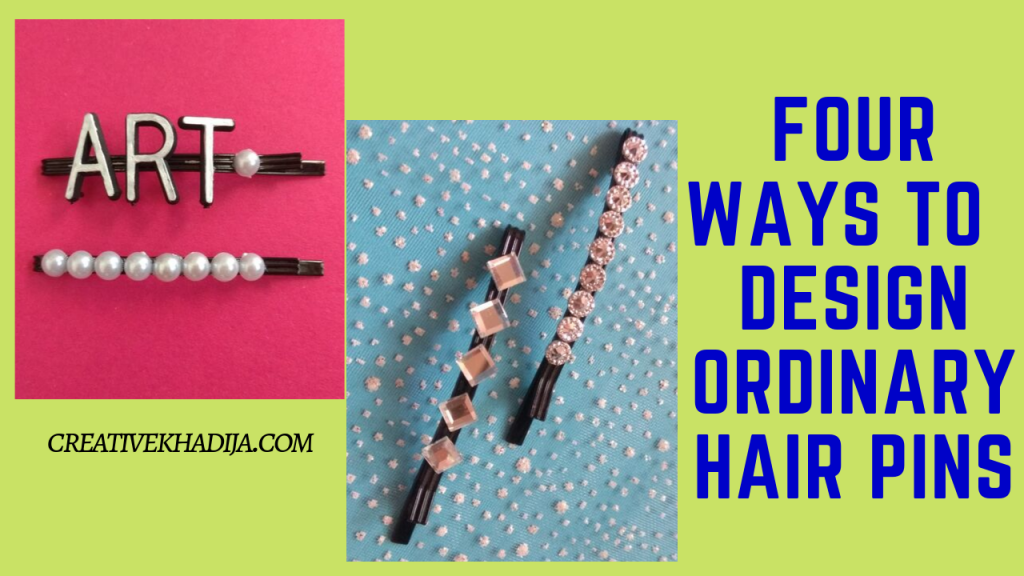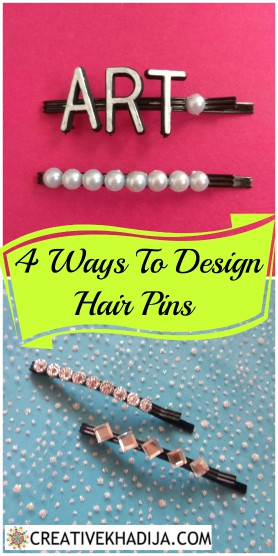 I hope you found this article on 75 Decorative Hair Pins Styling Ideas and DIY Hair Barrettes very helpful. Let me know in the comments what type of hair accessory you prefer wearing regularly. I have recently done an article on 4 Ways to Design Pearl Hair Pins for Girls. Don't forget to check it out. If there are any articles you would like to see on this space, give your ideas in the comments. Would love to hear your feedback.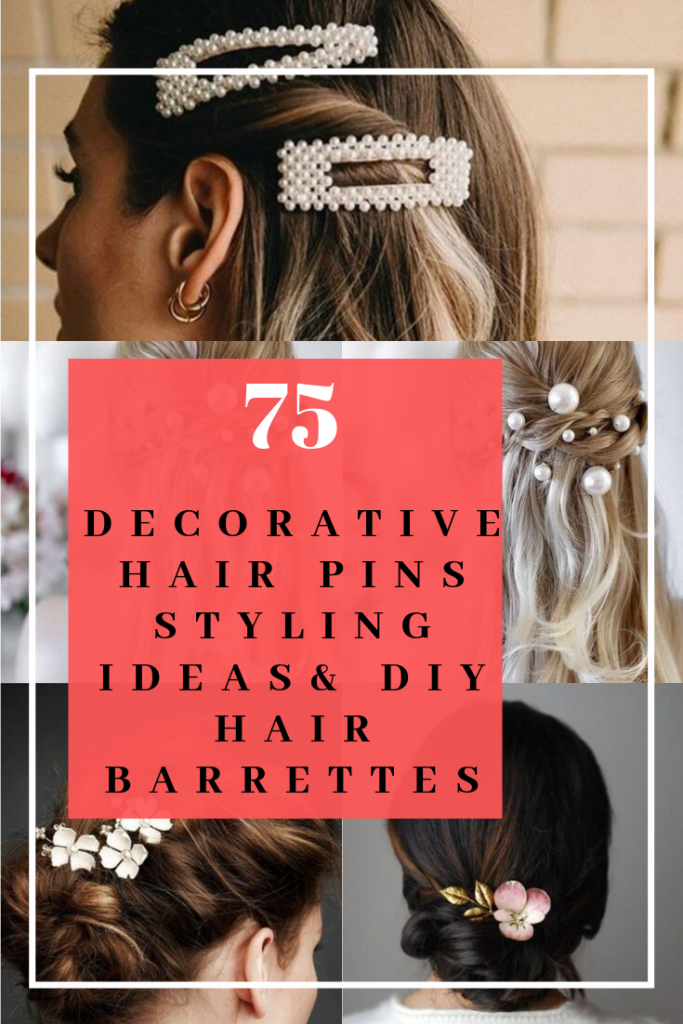 Have a great weekend you all!  Enjoy these DIY barrette hair clip collection.
~ Khadija