Hi everyone!
Spring is going so good around me, its fresh & beautiful..I am enjoying as usual..it was raining a couple days back & the weather was super awesome! so I thought to take some random clicks & spread the freshness of Pakistan's spring season with my dear readers.. so check a few of my random clicks.. hope you will find these fresh & fine!
Freshness Around Me
There are many rose flowers, everyday I see loads & they are capturing my attention the most.. there is a drop of rain water on the leaf.. did you notice?
I Love Rose flowers & specially the new buds at the plant, well I don't think there is anyone who don't like roses.. Right!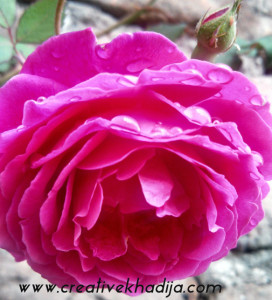 Some rain drops on the petals of the rose flower.. simply fresh!
A little bud, ready for the bloom!
Some more rose buds.. how lovely these are! can't wait to see all these as complete fresh flowers..
well I have picked a couple flowers for my vase..
Another zoom image of the rose bud..
A Big Rose..
During the rain, these flowers were looking more neat & beautiful.
Oh yeah I were looking at these grapes also, they are also growing well in our yard, these are so tiny but look cute..isn't it?
Let's see when they will be ready.. how little awesomeness in a home garden! Love it..
This one is a zoom image.. but Nice!!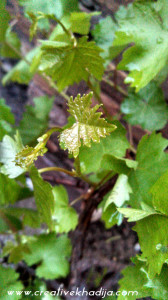 Grapes leaves!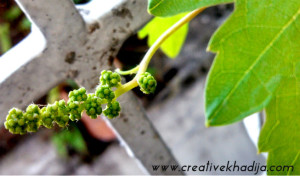 I hope You enjoyed my today's post.. I love everything beautiful & fresh.. no matter what it is.. how little or big it is..but I enjoy seeing these small beauties around me..they look fresh & cute. Life is beautiful & fresh. the time which is passing now quickly, it will never be coming again.. so enjoy it totally & happily! I hope all of my readers are having a beautiful & fresh life.. may you have a lovely life..
Khadija ~