Hey Everyone,
I hope you are having a good day. This week started with rain & hailstorm here in Islamabad. As summer season popped up recently, So rain feels really good after some sunny warm days. By the way what do you liked most when it rains? For me, It's sitting on couch & enjoying my favorite food or drink. I am pleased to collaborate with a home based food company who recently sent me some delicious food for review. So today you will read about Noni's Kitchen Sweet and Spicy Food Review on my blog.
Noni's Kitchen Sweet and Spicy Food Review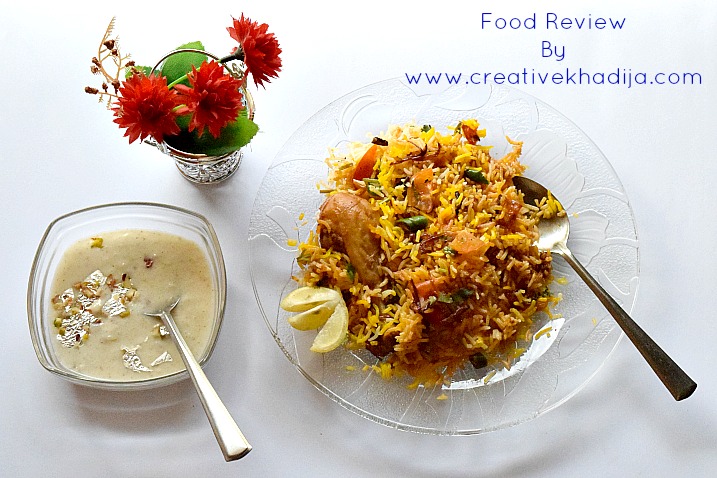 Here I have two dishes from Noni's Kitchen for taste & review. Spicy Chicken Biryani Rice & Sweet Firni dessert.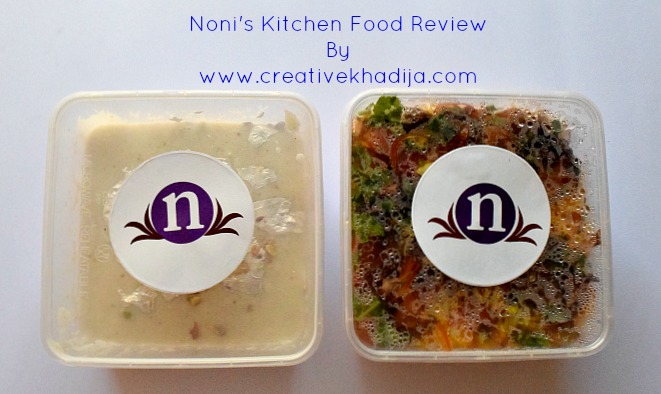 Food was nicely packed in microwave oven friendly boxes. Half kg Biryani rice & half kg firni dessert. Food delivery time was 3:45 & rider reached my door at 3:40 pm, 5 minutes before time. Food was fresh & still hot. As the food photography part was important so when I end up capturing clicks, Biryani was not that hot so put it in microwave for a minute only. You can sure enjoy hot & fresh food on time as the rider provides.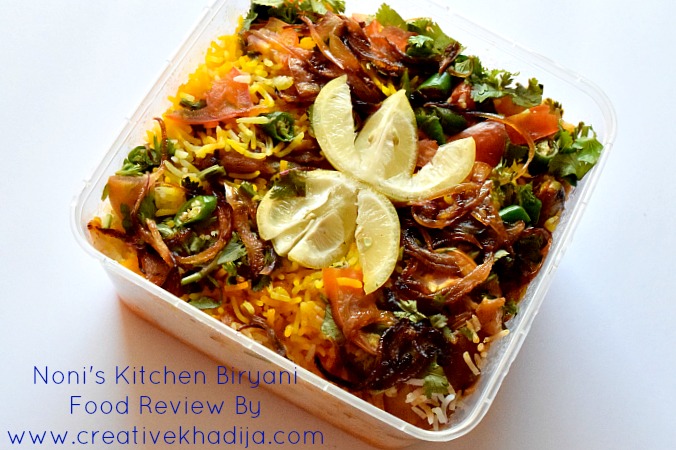 Chicken Biryani is one of the most favorite spicy food for Asian people. Isn't it? Noni's Kitchen biryani is served in the box perfectly. Spices were moderate, Not too sizzling nor vapid in spices. Rice cooked well & not mixed up. The only thing I feel excessive was quantity of oil in the end of food box.
Firni
Here it comes sweet dish. For my international readers, Name of this food is Firni. It's a dessert & main ingredients are rice, milk, sugar, cardamom & almonds. It was yummy & very nicely garnished with edible silver foil, crushed pistachios & almonds. if you have a sweet tooth, you should give it a try!
Chicken Biryani
Chicken pieces were well cooked, tender & as compared to other restaurants biryani, I found no spice chunks in the food. I hate it when I chew any spice by mistake & then putting it aside in the plate. Haha. So I really notice this while eating Noni's Kitchen Biryani.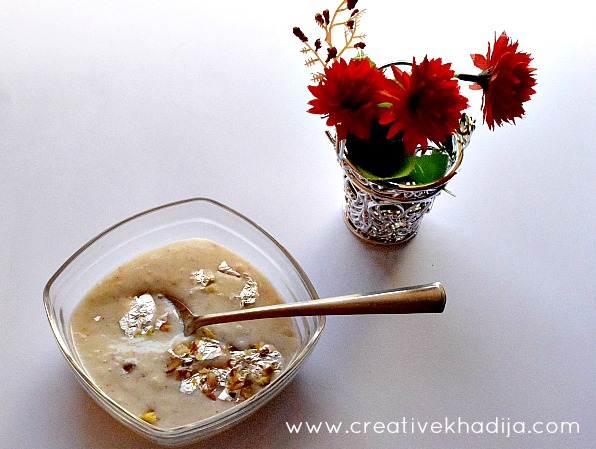 I am not a big fan of desserts because of my diet plan. I am trying to cut down sugar to live a healthy & smart life but it's not that easy sometimes when there is something very yummy in front of you. Just like this delicious firni. Oh well, my nieces helped me in finishing the yummy bowl of sweet dessert.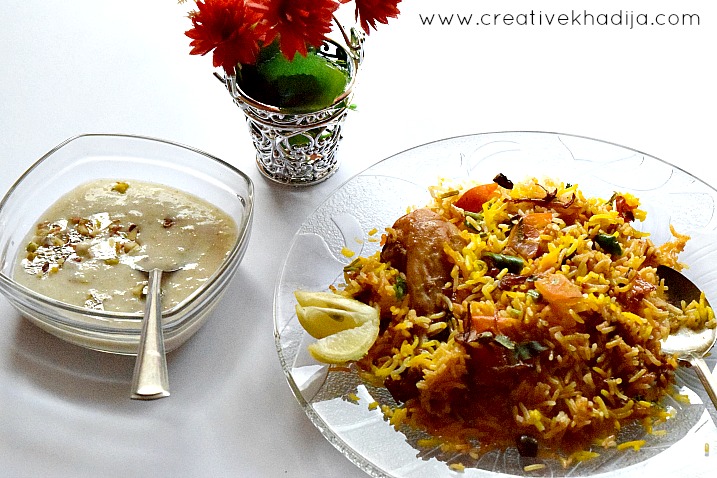 Let's get to know more about Noni's Kitchen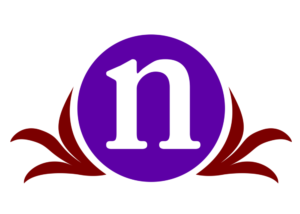 We mainly specializing in Pakistani, Continental and Oriental cuisines. Nonis Kitchen is a family run, home cooked Food Company that aims to provide stress-free catering services. Established in July 2016, Nonis Kitchen is slowly making a name for itself in the heart of the capital.
We cater to any occasion/events, office lunches and even to individuals. We thrive on making everything fresh at home on a daily basis. Our professional service ensures customers enjoy every minute of their event without worrying about the food and have their guests enjoy their meals to the fullest. Our menu comprises of an array of delectable dishes and desserts, while ensuring there is no compromise on taste and quality.
We tailor made our dishes as per our customer's needs, in terms of flavor and spices. Our chefs have over 25 years of experience catering to different embassies and events all around the world, such as; England, Italy, Canada, Nigeria, Bangladesh, Malaysia, Vietnam and Pakistan, spreading the love for Pakistani food the world over. We aim to provide our customers with a fine dining experience in the comfort of their homes or at their functions with minimal possible effort on their part.
Now it's your turn, Go to Noni's Kitchen facebook page & order your food. You will be satisfied with their food & services. I will rate the food 4/5 & service 5/5. I hope you will enjoy the review. Let me know if any question or suggestion about anything in this post.
If you want your products or food to be reviewed & photographed by Creative Khadija Blog, You are welcome. Feel free to contact for further details.
Have a wonderful rainy day!
Khadija ~