DIY
How To Glass Paint A Mason Jar-Video Tutorial
Decorated mason jars looks really cute & trendy. As I love recycling & reusing random things, So decorating bottles, chipped mugs & mason jars is always enjoyable for me. My readers who are following me for years now, They know right how many rough things I have been beautifying with simple creative tricks. Today I am going to share How To Glass Paint Mason Jar. It's a Video Tutorial & I hope you will enjoy the video.
After sharing my first video tutorial of Decorating a glass jar, I got great feedback & a lot of people asked me to share more videos. I am sorry I am busy with some other tasks & it takes me too long to come up with another video craft tutorial again. Although I made this video 3 months back but editing & other stuff was pending. But finally it's live today. Have a look please & let me know how is this idea.
How To Glass Paint Mason Jar-Video Tutorial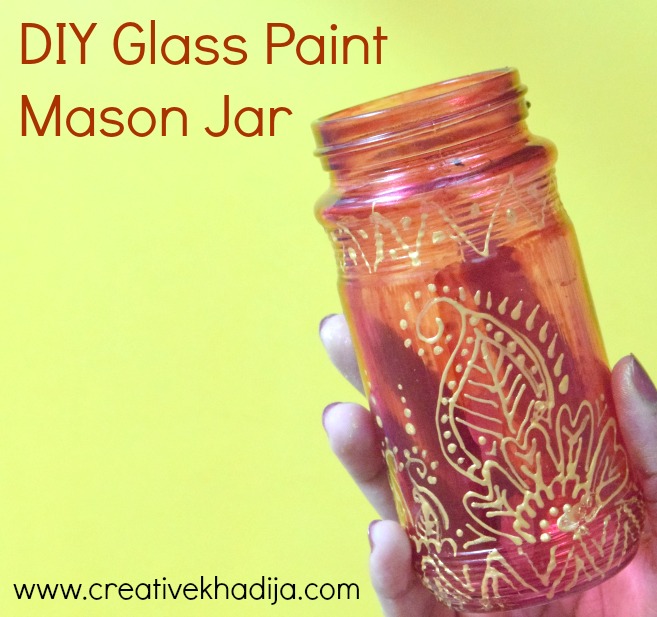 Do you remember two years back I've designed a turquoise mason jar for keeping my paint brushes organized? That tutorial was appreciated by a lot of my dear readers. I have similar another plain jar which I am going to decorate today.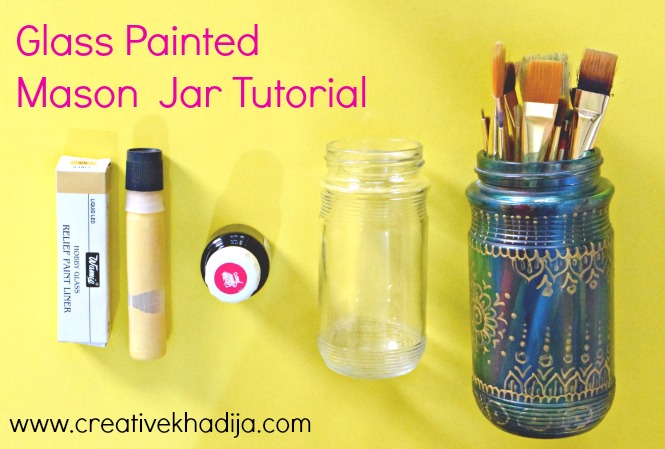 For decorating a glass jar, You will need these craft supplies first.
A clean glass jar (Remove sticker with warm water)
Paint brush for glass painting.
Glass paints & golden led outliner.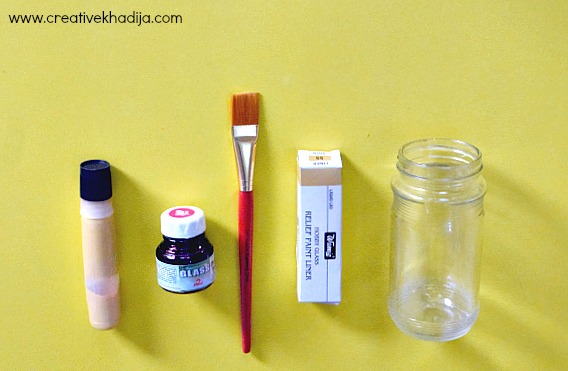 Let's see How To Glass Paint Mason Jar with these few supplies. Enjoy the video below :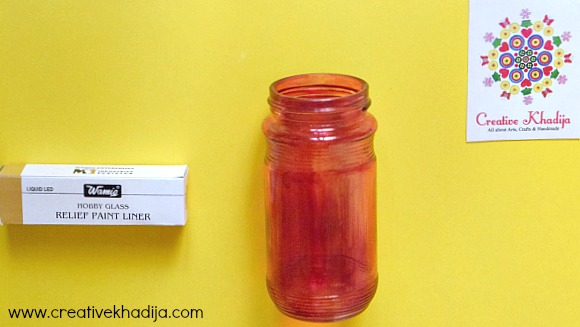 First you will apply a coat of glass paint on the glass jar & let it dry for almost half an hour.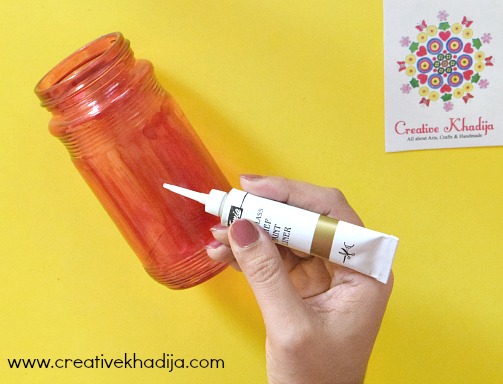 Start making any design or dots with outliner led. If you are not okay with freehand drawing, You can draw with a pencil & then apply the glass paint led outliner.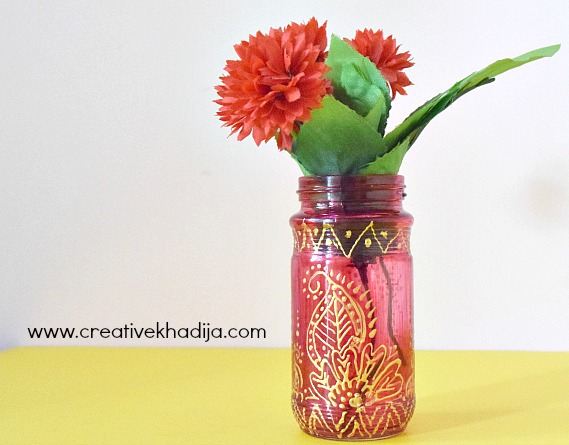 As I've applied freehand design, So I know its not a neat & pretty design. Most of the girls I know are very good in

henna designing.

I am sure they can try some pretty designs freehand & much better than my design!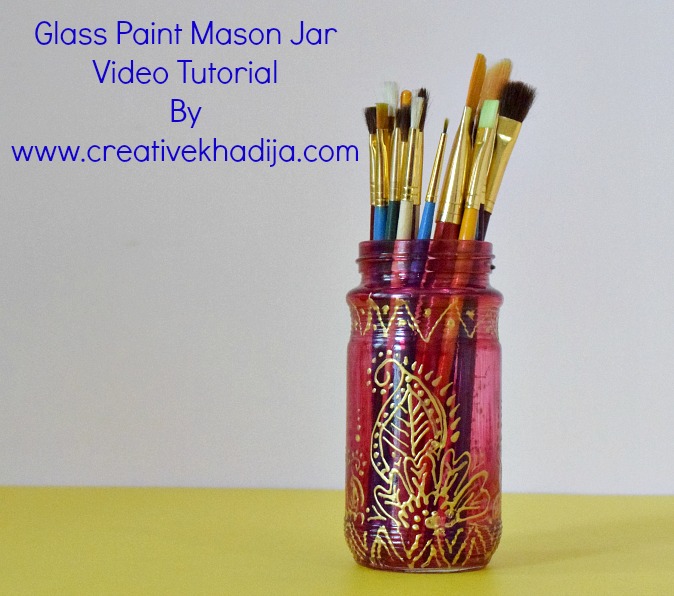 You can use your decorated jar as an organizer for your art supplies, markers, paint brushes or flowers to decorate your space! I am still not sure how I am going to place it in my craft studio shelves.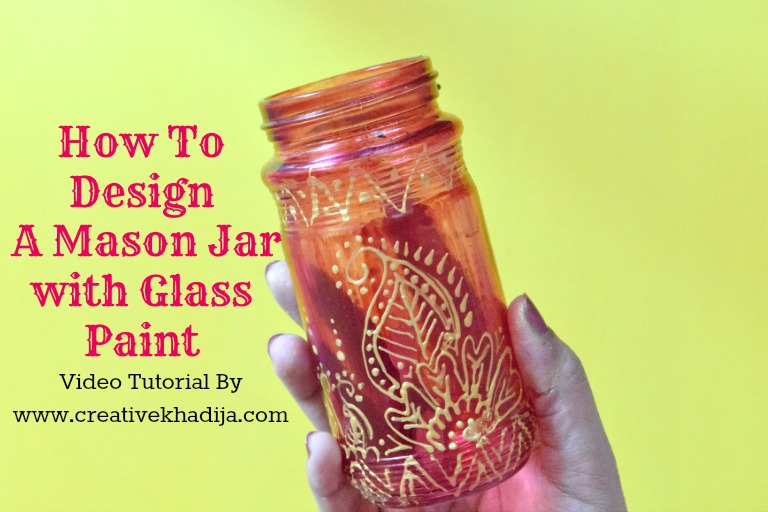 Would you like to see some of my other glass painted projects & tutorials? Let's have a look at some archives DIY posts.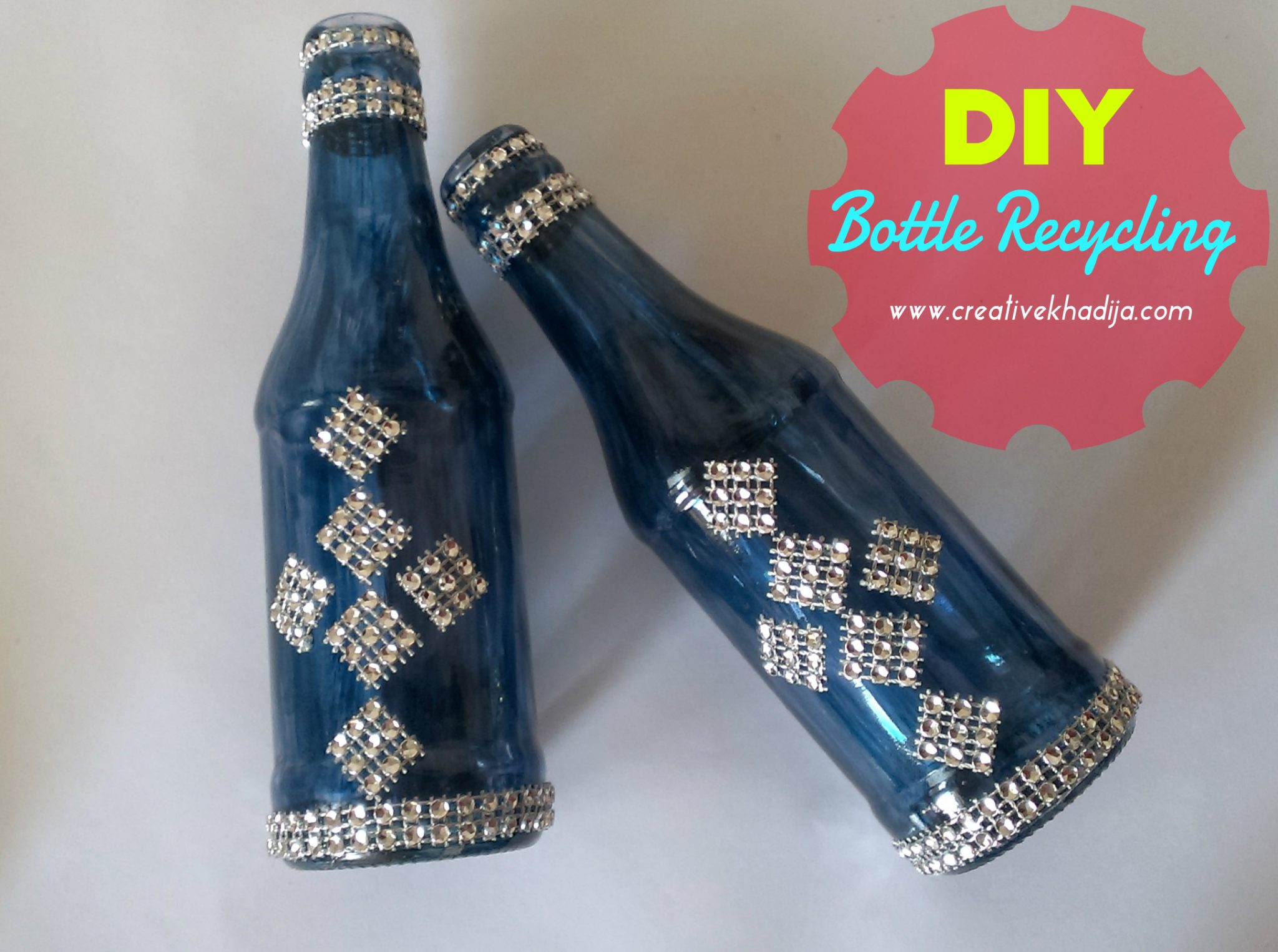 Glass Painted & Decorated Bottles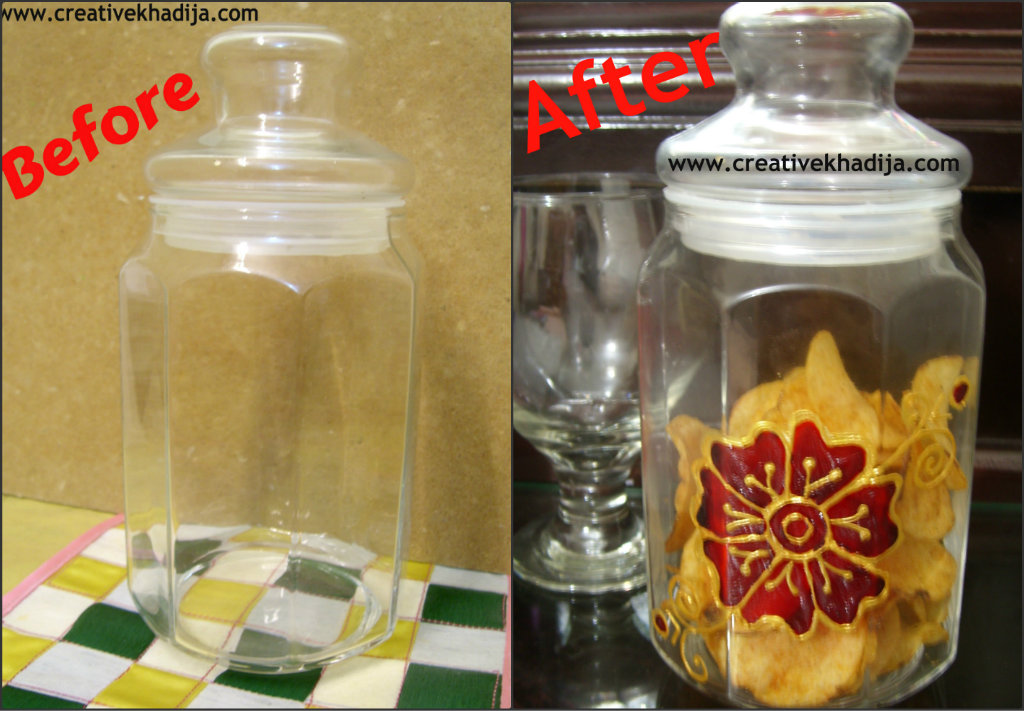 Glass Painted Food Jar Tutorial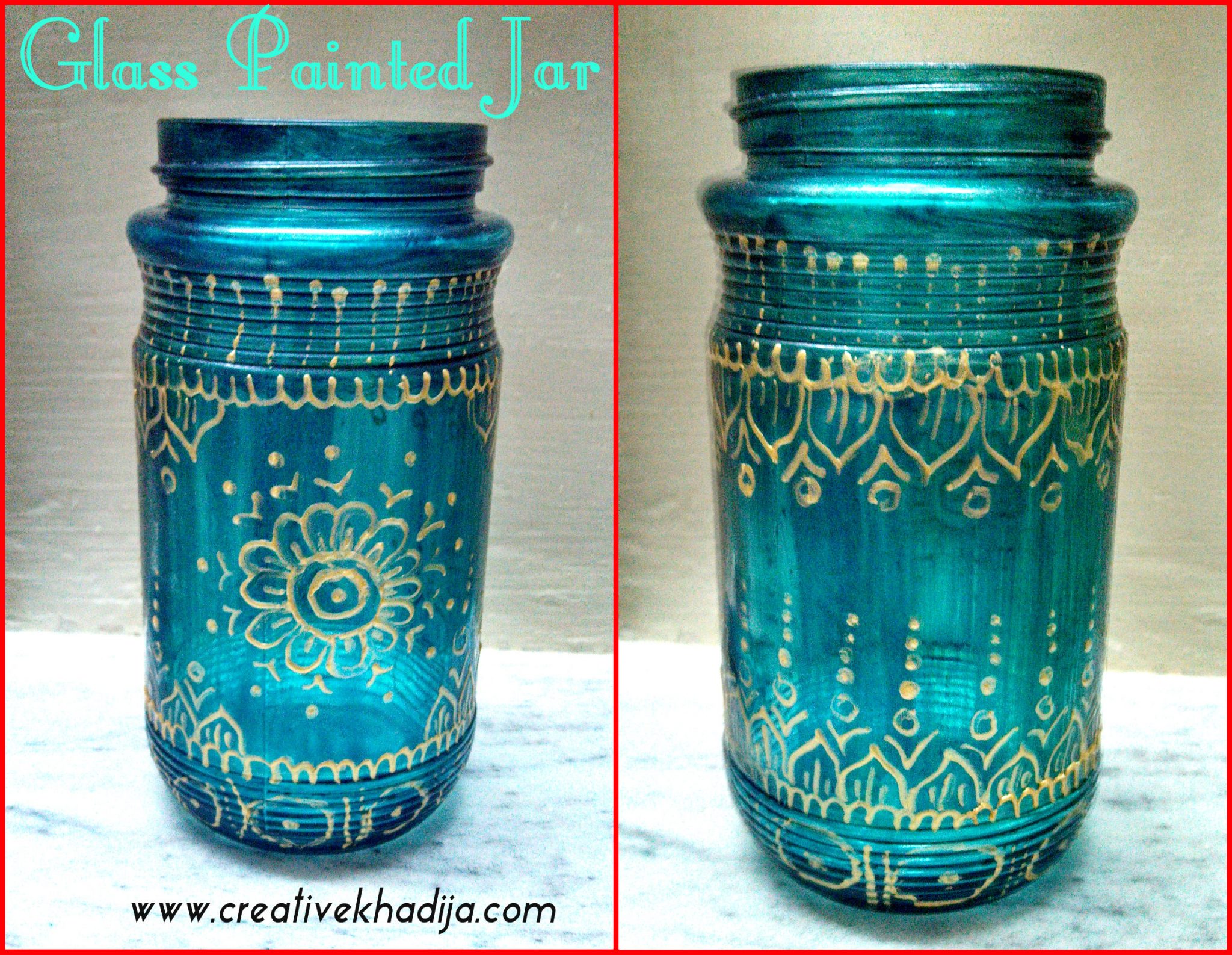 Jar Organizer Glass Paint Tutorial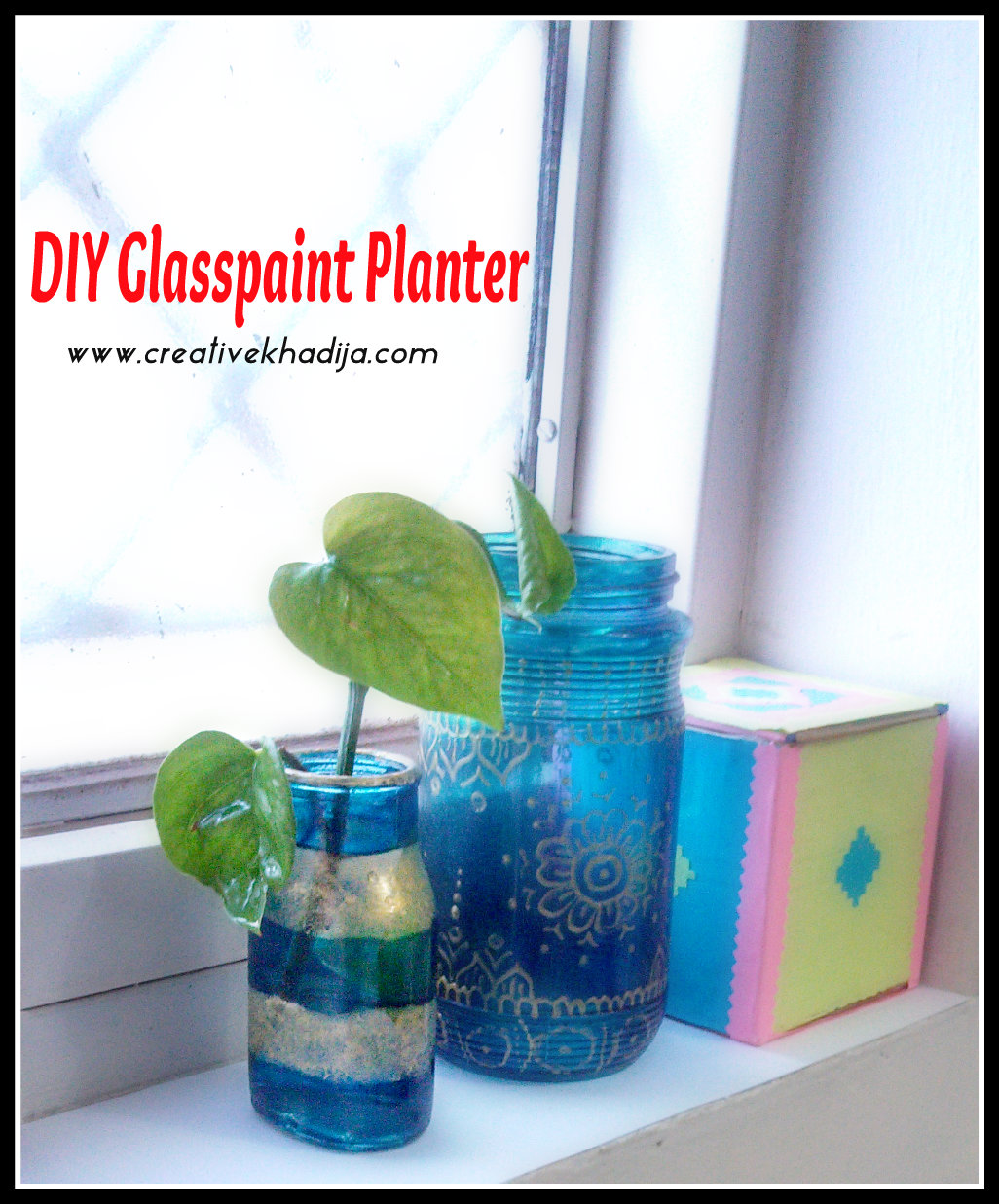 I hope you enjoyed my today's blog post & these DIY ideas from archives. Be sure to share this post on your social media networks. Let me know if any question about blog post or any query related blog collaborations. Looking forward to hear from you!!
Have a great weekend!
Khadija