DIY
How To Make Lace Cut Out Earrings In Two Minutes
Hey everyone! I hope you all had great time during this last Ashra of Ramadan Kareem. Eid al Fitar 2017 is in a day or two & everyone is busy in Eid preps. Today I am going to share another easy peasy DIY for those girls who are getting their accessories stuff ready for Eid. If you are following me on snapchat, You might have check this tutorial already. But for those who are my blog readers, I am sharing today How To Make Lace Cut Out Earrings In Two Minutes. Believe me it's super easy way to make your earrings yourself.
How To Make Lace Cut Out Earrings In Two Minutes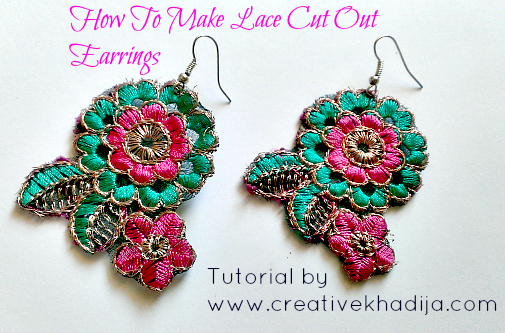 These are not my Eid dress matching earrings though but I made these lace cut out earrings for another dress. Actually once I saved this lace for doing something creative with it. Later I got a similar colored dress so I thought to make any accessory with it. So here today these earrings are ready!

Supplies required :
Lace, Scissors, Jump ring, Earring Hook, Nose pliers, Modpodge/Transparent glue
How To Make :
Cut out the motifs from lace carefully with a sharp small scissors. Glue the sides or the whole back side if any threads are making some mess.
With the help of a nose pliers, add a jump ring for fixing the earring hook.
And it's ready!! Wohooo. Isn't it super simple & cool idea?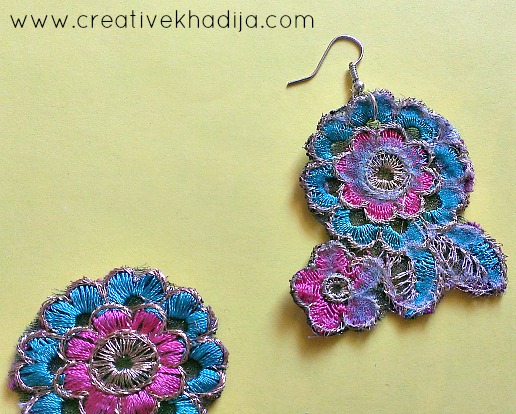 Be sure to use a thin coat of any transparent glue on the back side of lace cut out, Otherwise they will be getting hard as plastic.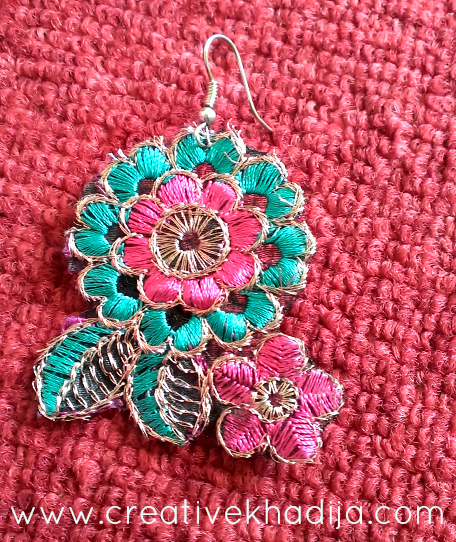 Ready to wear! Enjoy making lace cutout earrings for yourself & for your friends. They are super cheap & trendy these days.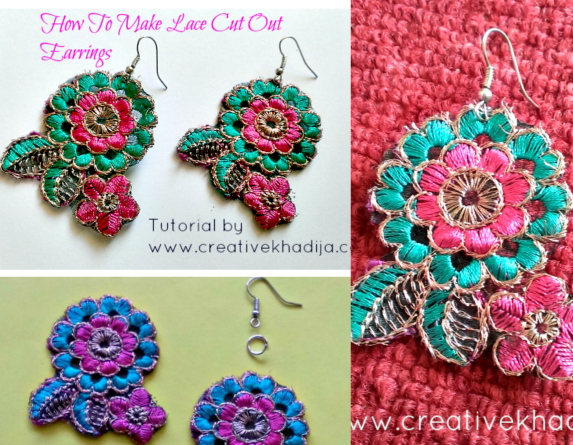 During the holy month of Ramadan, I was super busy with some other tasks, So I've shared only some easy peasy & quick DIY ideas along with some Ramadan recipes. I hope everyone enjoyed my blog & work during this month. I tried my best not to bore my dear readers as well. I also have shared a YouTube video recipe. If you are not catching my YouTube videos so far, Be sure to subscribe there too. I hope you will enjoy everything easy & creative within minimum time & handy craft supplies. So anyone, everyone could try & enjoy the creativity!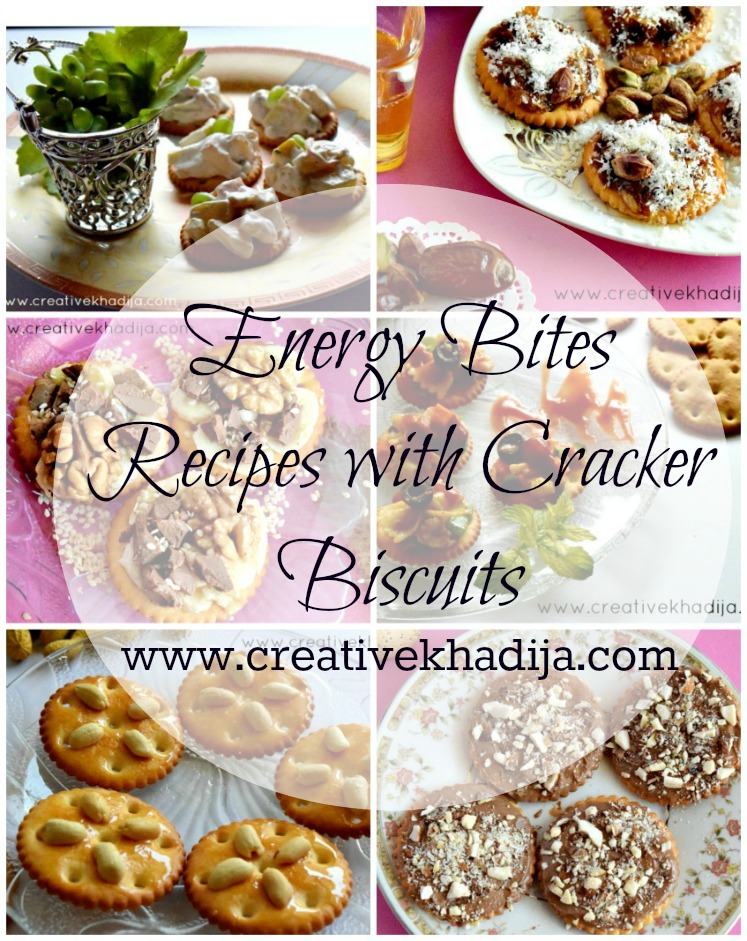 Some Ramadan & Iftar platter recipes with cracker biscuits I have made. Check recipes HERE
Don't forget to try this jewelry making DIY idea & then let me know what you have made. I am also planning to feature some of yours creativity which you have shared with me via Emails or social media tagging. I am really glad to have you here reading my blog & enjoying my work. I am happy to inspire you. You people are also very creative & even inspiring me.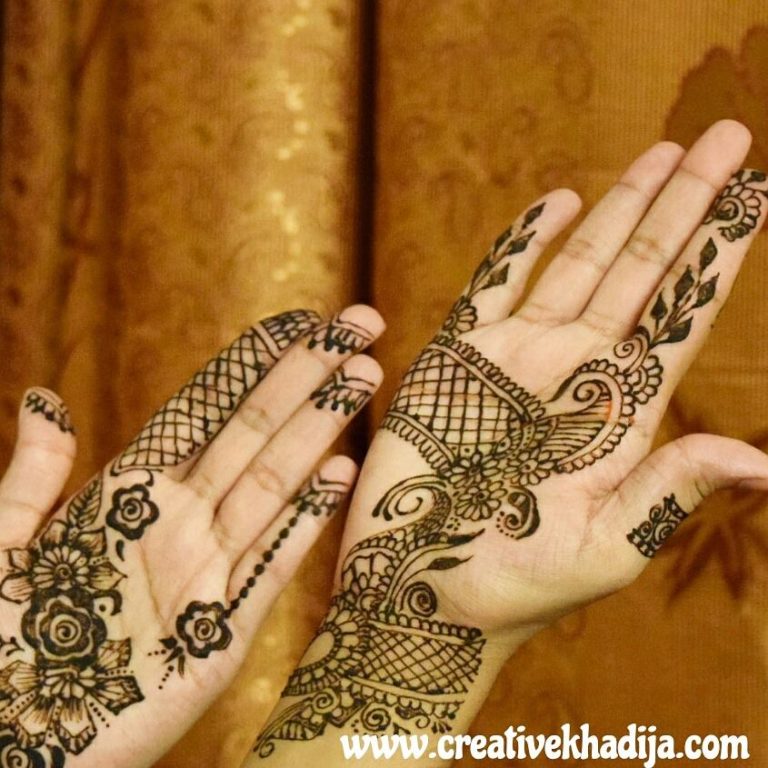 Wish you all a peaceful & blessed upcoming Eid al Fitar 2017. I will try my best to update you with my Eid mehndi & Henna designs on Eid but as it's suppose to a super busy day, So I can not promise. By the way I am keeping a draft already & hope to fill it with my Henna designs images & hit publish whenever I will get some time on Eid day!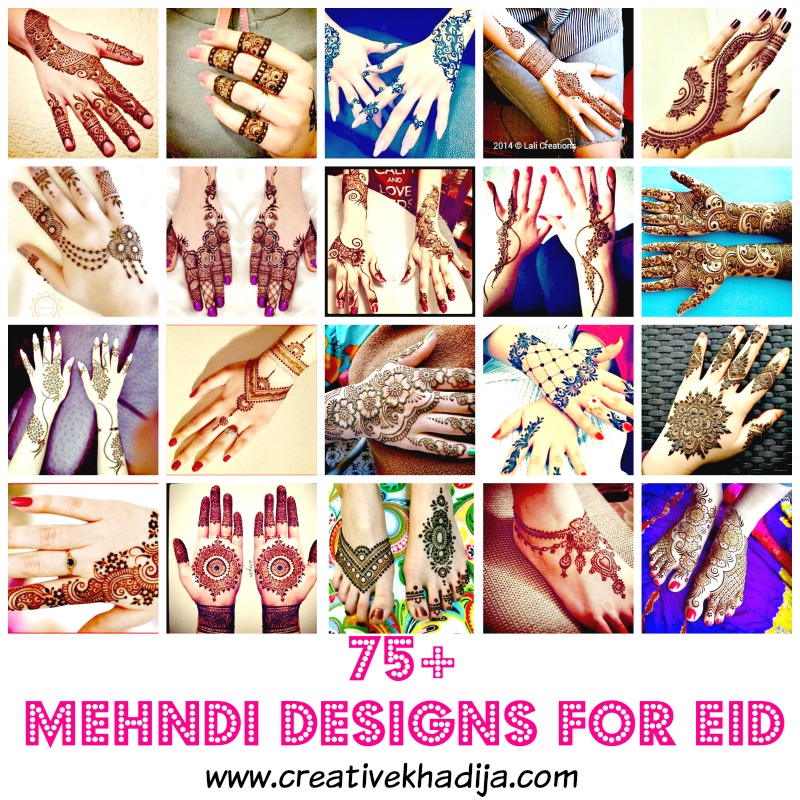 Let me know if any question or suggestions in your mind. Stay connected & happy crafting!
Thanks
Khadija ~