Accessories
How To Make Pink Feathers Earrings Quick and Easy idea
Ramadan is almost here & we Muslim Ummah is ready to start this blessed month soon. I have planned some creative & quick crafts tutorials as well as some easy recipes for Ramadan. I hope you will stay connected to see some more from Creative Khadija during this blessed month of Ramadan. After decorating a pink feathers photo frame for Mother's Day, Then I decided to make a pair of earrings. Today I am going to share this easy peasy two steps tutorial how you can make pink feathers earrings yourself. Let's have a look at my earrings making tutorial today.
How To Make Pink Feathers Earrings Quick and Easy idea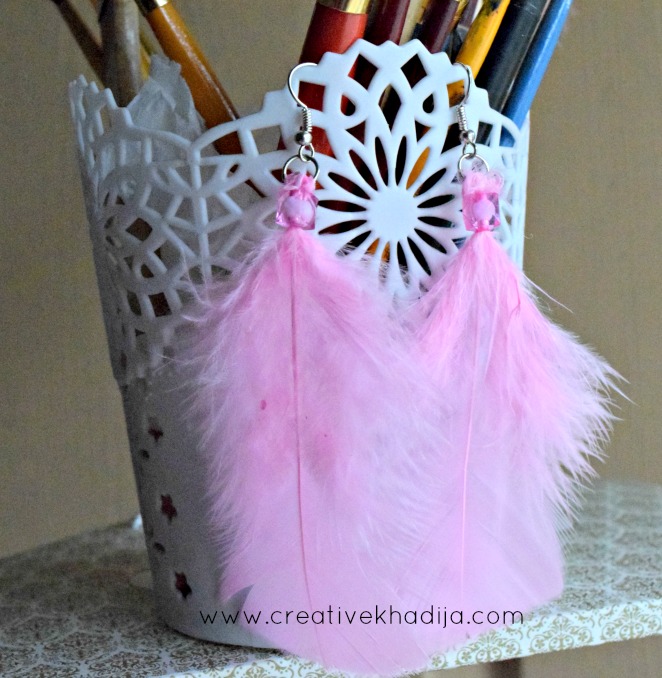 These look really soft & stylish. They are super simple & easy as well. What do you think?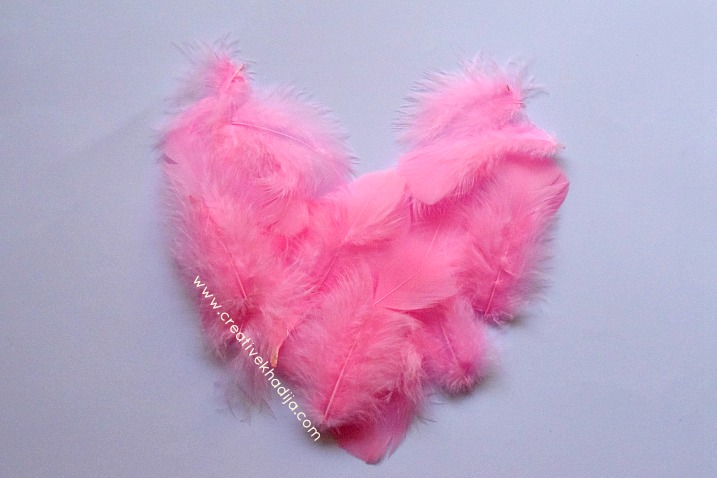 Remember I have shared about these feathers I got from Hobby Crafts UK. These are so many while I have only used a few!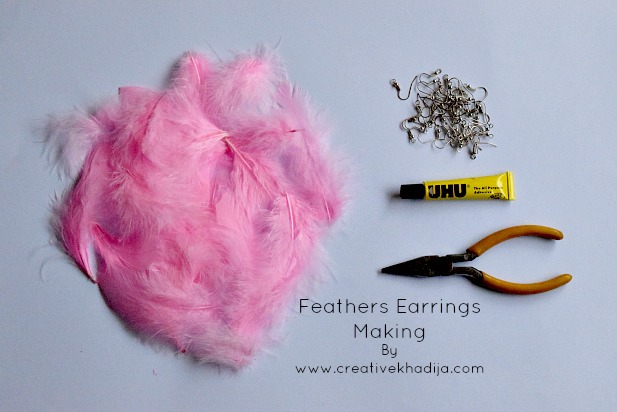 For making pink feathers earrings, You need to get these supplies. I hope you will find these easily.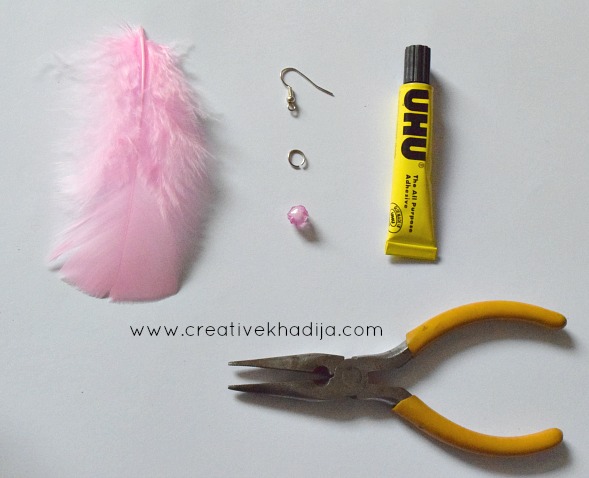 Craft Supplies :
1- Pink feathers
2- Jump ring
3- Earrings Hook
4- Glue
5- Nose pliers
6- Beads.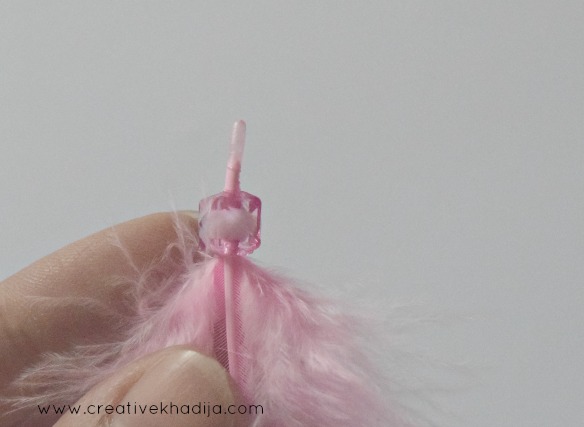 Step One :
Fix the bead in feather strand with the help of transparent glue.
Step Two :
Add jump ring with earring hook & attach it with the feather by making a loop. Feather's strand will be in a loop shape where you will add jump ring. Turn the feather strand back to the bead hole & fix with transparent glue or hot glue.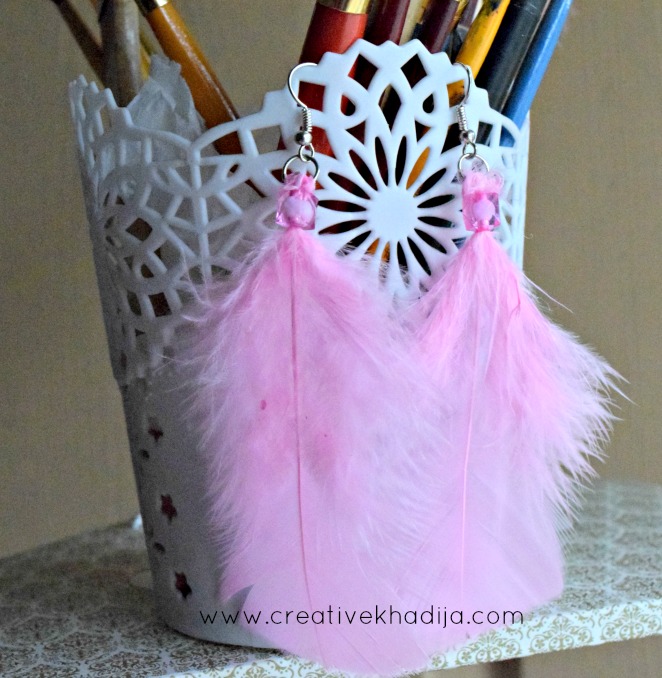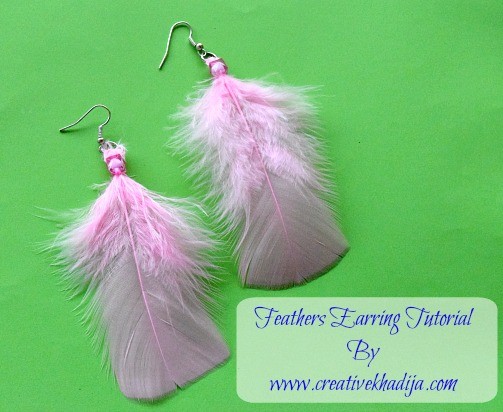 You can see this clearly in this image, If you have any question, Do let me know. I hope you will find this easy idea interesting. Believe me they are so light in weight & you won't believe if you are wearing something in your ears or not. But as they are smooth & long, They will remind you more often by touching your neck that you are wearing some ear accessory.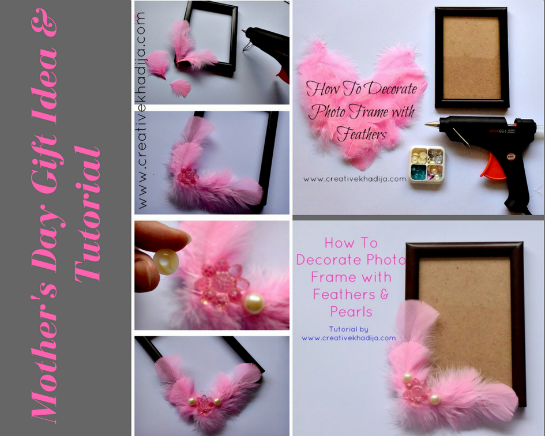 Keep sharing my craft ideas & tutorials with your friends via social media networks. You can have a look at my other jewelry making ideas HERE.
Have a great day.
Thank You.
Khadija ~