Happy Monday Everyone! I hope you are having a great day! It's last week of Ramadan month just started. It's hard to believe how fast it's passing. At start of the month, I was sure this month I will be sharing a lot of food & recipes on my blog but see.. I have shared just two food posts! But I am glad to know you liked my recipes. I love easy & quick recipes with health benefits as well. Today I am going to share Mango Fruit and Ice Cream Trifle Making Recipe Video. I hope you will enjoy the recipe video :)
Mango Fruit and Ice Cream Trifle Making Recipe Video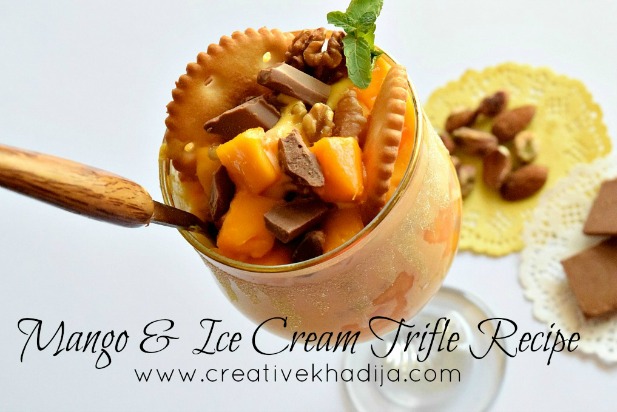 Enjoy the simple video & don't forget to subscribe my Youtube channel :)
Check this recipe video on YouTube here :
I hope you liked this quick & easy recipe. Let me share some ingredients details if I have missed some in the video.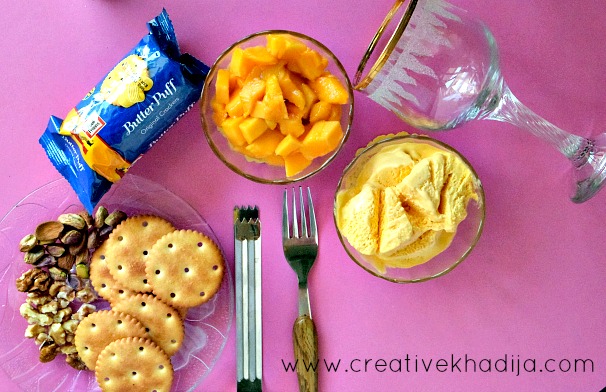 You will need :
A big Mango. Cut it in small cube slices.
Cracker biscuits for making the layers between fruit & ice cream.
Ice Cream – Mango flavor
Dry fruits and nuts.
Chocolate
A big glass or small bowl.
In your glass, First place two cracker biscuits & then some fruit chunks. Add some ice cream & nuts. Repeat the process & fill your glass with layers of fruit, ice cream & crackers. You can also fill some of your favorite toppings if you want.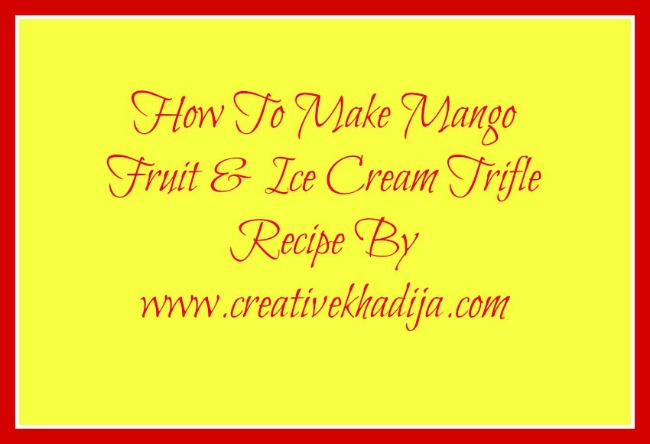 Serve it chilled & enjoy the trifle. I hope you will like it in your iftar as well. Let me know if you try this!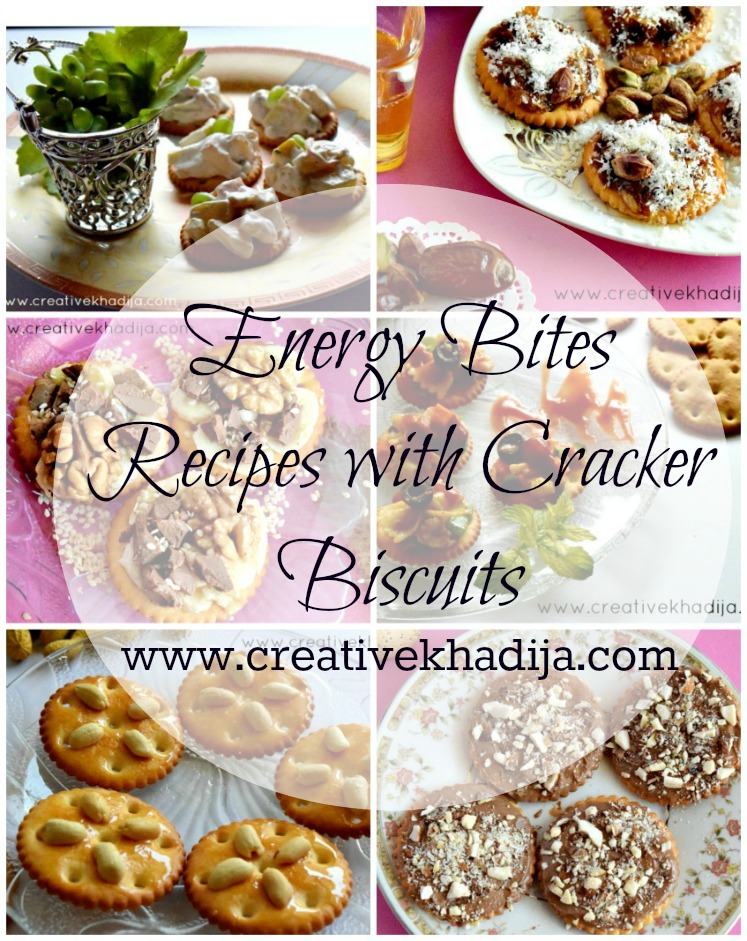 You can also have a look at some more quick recipes here.
My video tutorials making skills are random but I am trying to share some ideas & useful stuff. I will really appreciate if you will subscribe my YouTube channel. I am trying to build some audience there, So I will be posting more often on YouTube then! Thank You for reading the blog post. Feel free to give feed back & suggestions. It's always nice getting your feedback about my work.
Have a blessed last week of Ramadan! Remember me in your precious prayers :) Stay connected everyone!
Thank You.
Khadija